Hey guys, Vanessa from Our Thrifty Ideas again. Now I'm gonna get serious on you right off the bat. You guys…… it's almost time for kids to head back to school. SERIOUSLY? I can't believe that Summer is almost over and that we need to think about doing the BTS shopping already. I am seriously dreading it lately, because I can only imagine the multiple times we will be back and forth to the store for clothes, lunch items, school supplies and then a few more times for all the things we missed. Seriously, I'm giving myself a panic attack while typing this! I am a list person….like I have lists for everything! You should see the reminders in my phone, the notepads by my bed. The lists are kinda insane!!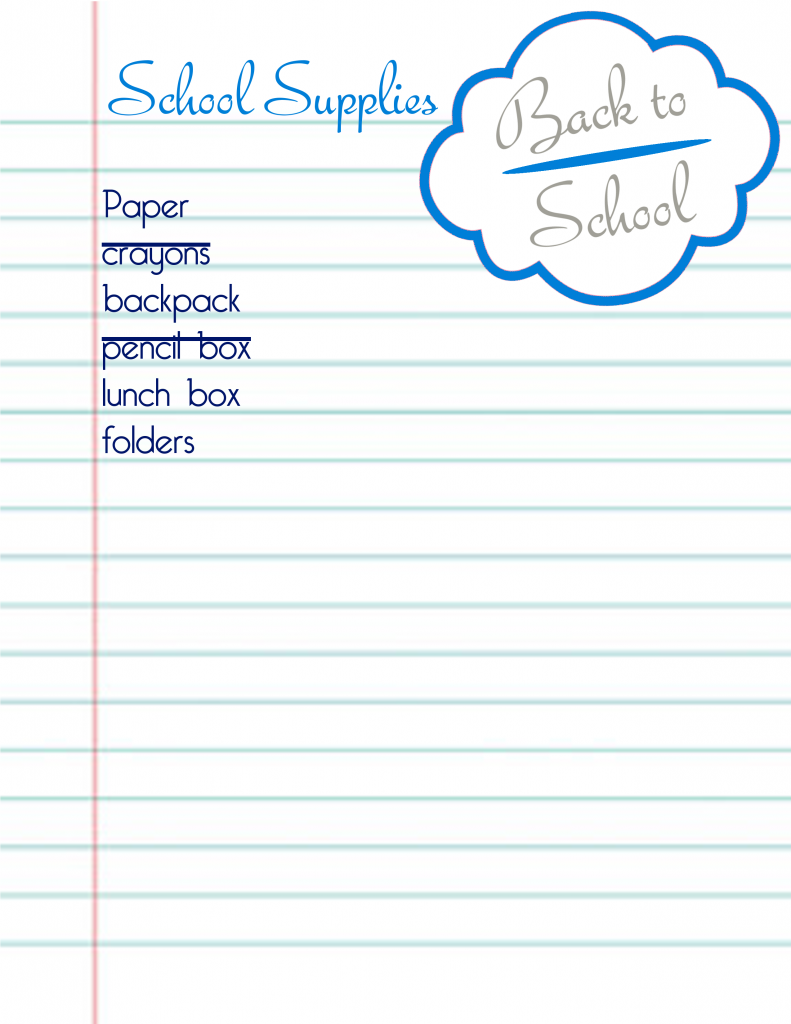 So today I'm sharing a printable that's going to save my sanity, and hopefully yours too. It's a 3 page download (in either pink or blue). One sheet for lunch/snack ideas, one for clothes shopping and one for school supplies.
If you are like me, You'll need to get the clothes done in the next few weeks and get them all washed and ready for the 1st days of school. Lunch and snack shopping will most likely be done the weekend before school starts, and then we will wait until the kids get a list from school of exactly what is needed. We'll get the basics (backpack, lunchbox, pencils and paper) before but I just expect that we will be making more than one trip for those supplies.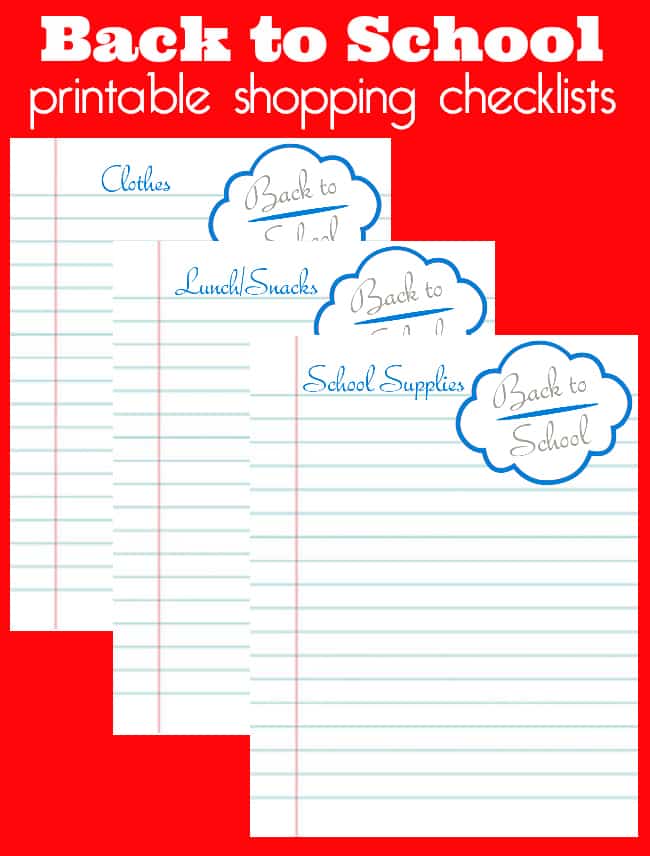 How much longer do you have until your kids go back to school? Do you have a strategy to share for BTS shopping? This is my first year and I'm super nervous!!!
I'd love for you to check out these other fabulous posts on my site:
DIY kids necklace from magazine pages