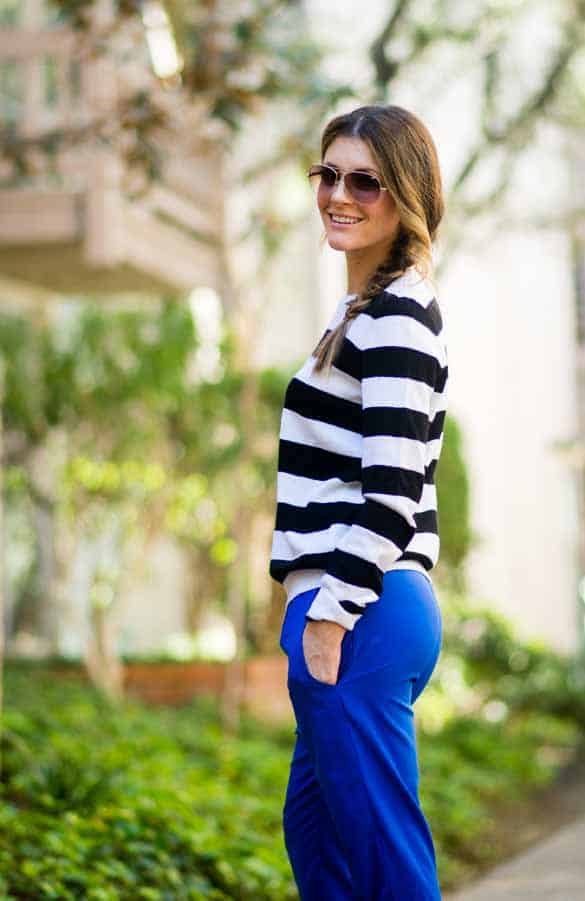 Spring has most definitely arrived here in LA, and with spring comes fun colors, nautical-inspired stripes, and SUN!  The weather out here has been PHENOMENAL and I've been inspired to add some bright and light-weight items back into my wardrobe, like these rad Wayf track pants (which I snagged for $20!).
I love track pants for Spring and Summer-they are the dressier (yet comfier) alternative to jeans and are so easily dressed up or down.  Pair these gorgeous pants with a pair of heels and a breezy blouse and you are set for a summer date night, or with a light sweater and some sneakers for a mom-friendly errands outfit.  The question I am most often asked about when it comes to styling a pair of pants like the ones I am wearing is "But what do I wear them with?!" and my answer is always the same:  treat them like you would a pair of denim! Don't be intimidated by the fact that they are not your usual jeans or work pants-it's so great to branch out and try fashions that are a little outside of your comfort zone.  I promise, you will be so pleasantly surprised when you take little fashion risks! With a super bright, colorful pair like the ones I'm wearing, neutral tops (like my striped sweater) are always a good pairing option.  A print/stripe is going to keep you from being a solid block of color (unless you want to intentionally color block, but that is a discussion for another post).  What do you think? Would you ladies try track pants? I hope so!! And as always, feel free to ask me styling questions or stop by My Life As Maya for more fashion and life blogging!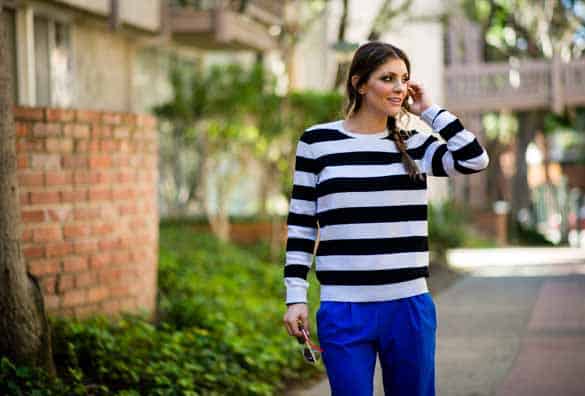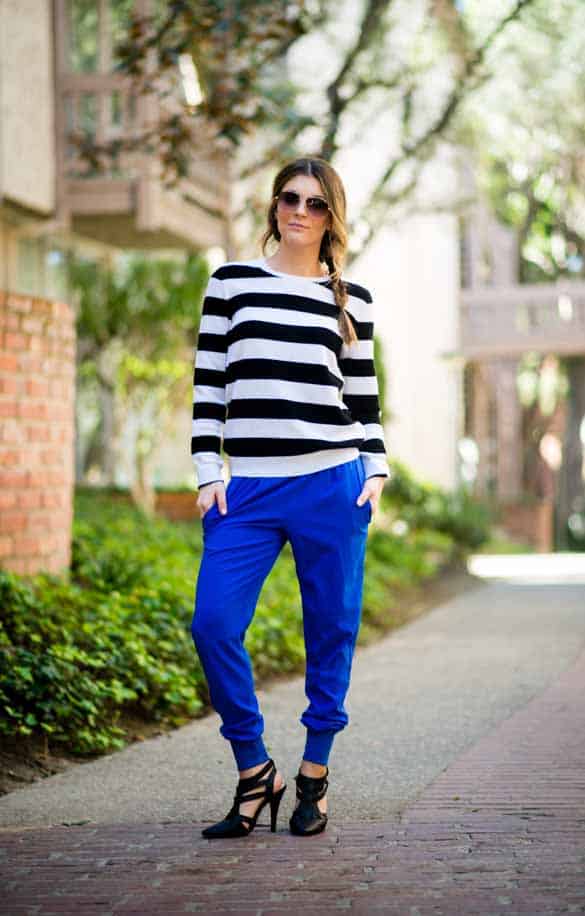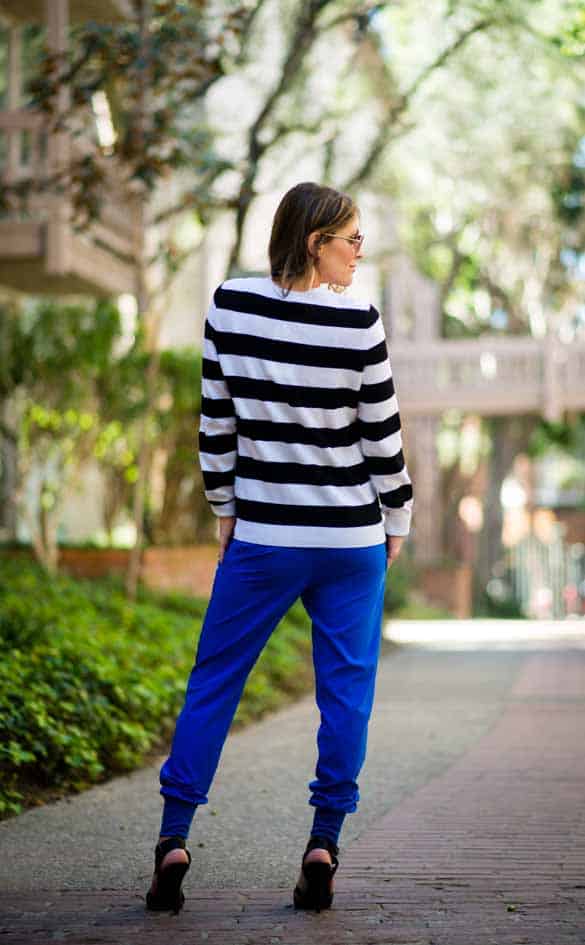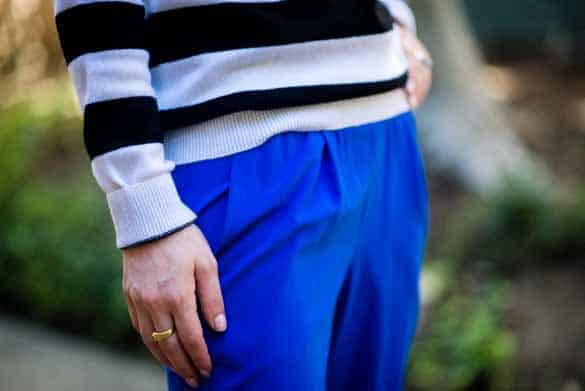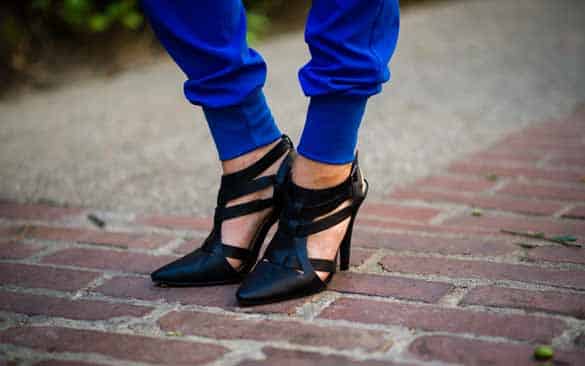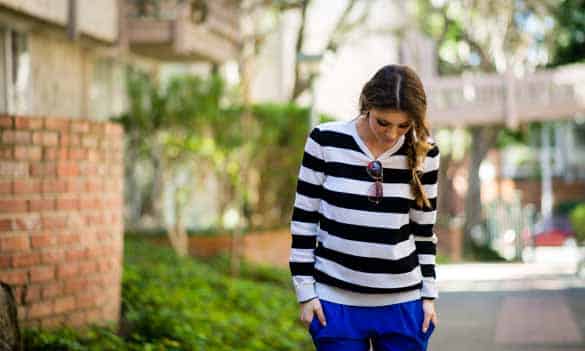 Pants: Wayf x Nordstrom (on sale!), similar steal here (how pretty is that color?!)
Top: Joie X Nordstrom Rack, similar sweater here, tank version here (on sale!) and here
Heels: Forever 21 (seen in my last post-because every frugal fashionista knows that it's important to get as much use out of a pair of heels as possible!)
Sunglasses: Juicy Couture (suuuper old), here are my favorite similar steal!
All photography by Lainee Read