This post contains affiliate links.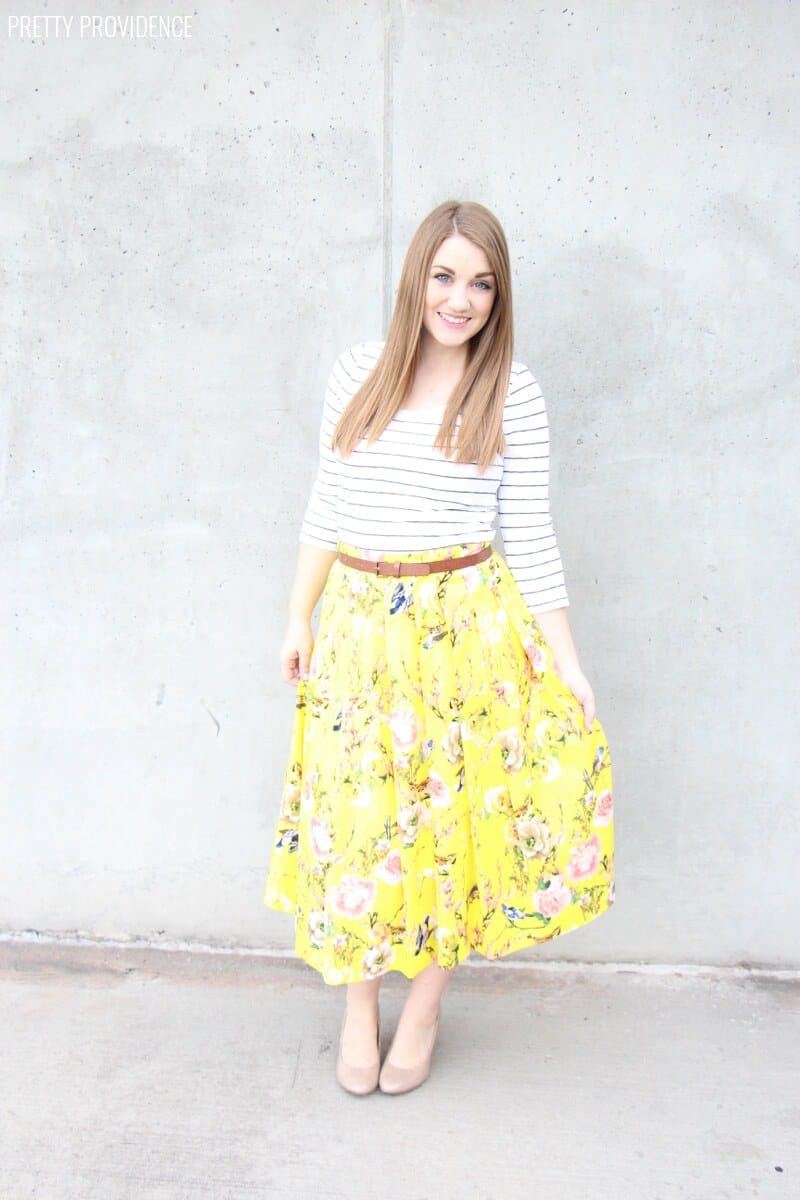 Hello ladies! Today I'm sharing an outfit that you've probably already seen me wear! Haha, it's what I'm wearing on the sidebar and very top of the blog. What can I say… I love this outfit. I have had a lot of people asking for the details so I thought I would spill them today.
I got the shirt from this amazing $2 and under thrift store for $1.50! It is originally from J. Crew and it's my fave. I wear it all. the. time. (You might remember it from this haul video!)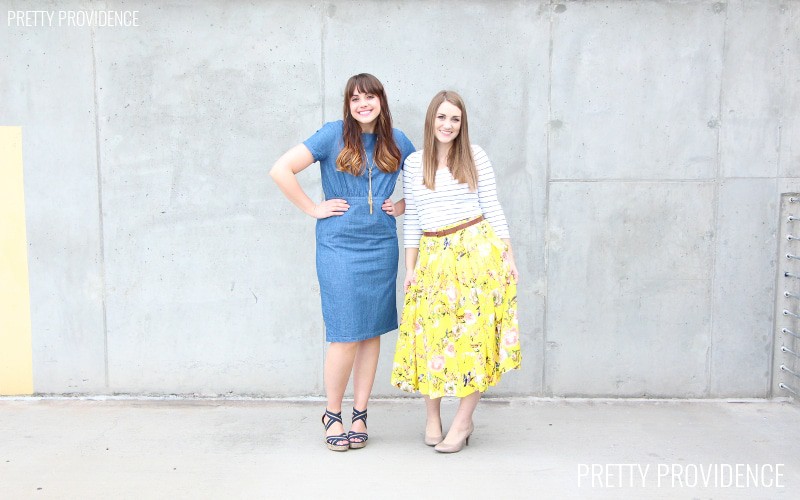 Our Latest Videos
The skirt is from Burlington, last summer (here's the haul video!) It cost a whopping $16.99 (!!!!) and it's the perfect style skirt for me I think! If I could buy 10 of these in different colors I totally would.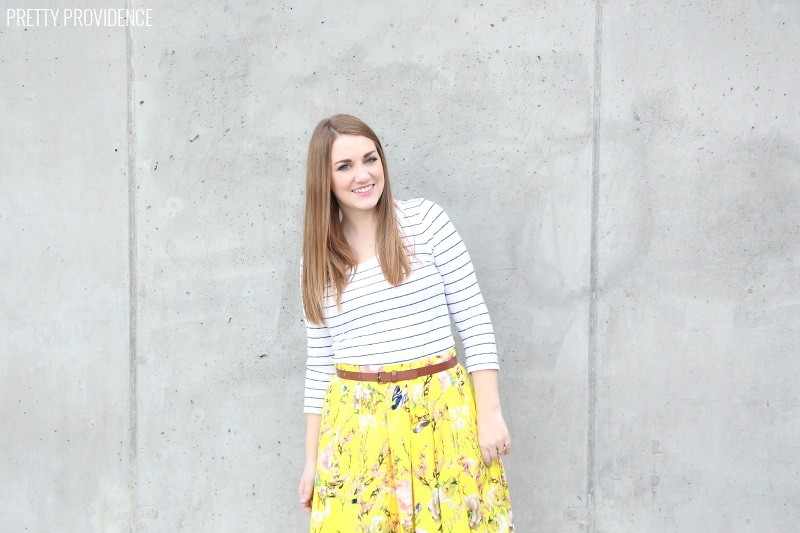 It's perfect for dancing in too….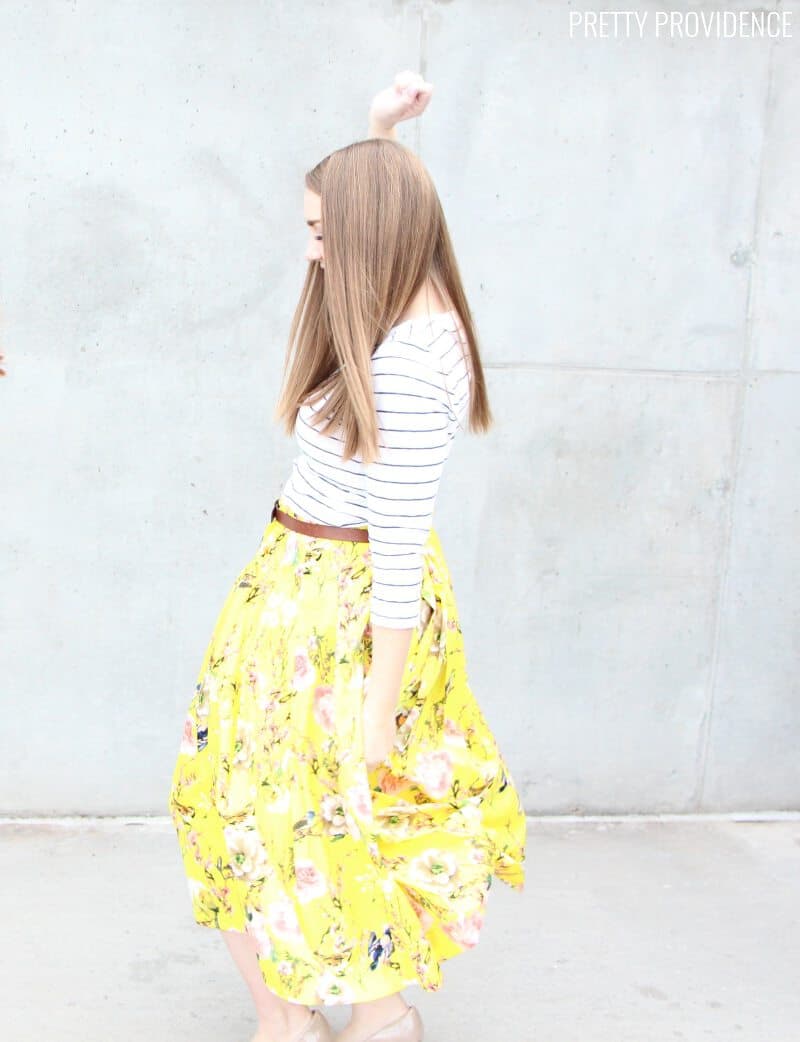 I threw on my cognac belt and some nude heels that I actually borrowed from Jess for these photos, but I love to wear it with these shoes as well.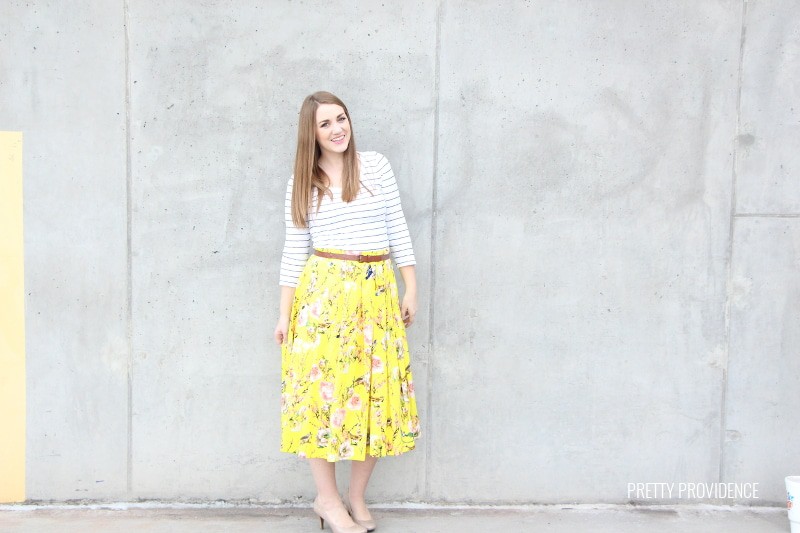 I've been catching myself wearing some combination of this outfit more Sundays than not lately. Are you a stripes and floral lover too or not so sure about pattern mixing?
PHOTOS: Melissa McArthur Photography | @melissamcarthurphotography
TOP: Thrifted, J. Crew, Similar at Target
BELT: Hand-me-down
SKIRT: Burlington, Similar on Amazon
SHOES: Borrowed, Similar on Amazon