Hi, everyone. I'm Heidi, from One Creative Mommy, and I'm thrilled to be a new contributor for Pretty Providence. Jessica and Sarah are pretty awesome ladies, and I'm honored to share my ideas with you on their blog. With St. Patrick's Day just around the corner, I've created a fun printable to help you show gratitude for the special people in your life. Here's a St Patricks Day printable just for you! I can't think of a better day to share a Lucky printable than Friday the 13th!

OUR LATEST VIDEOS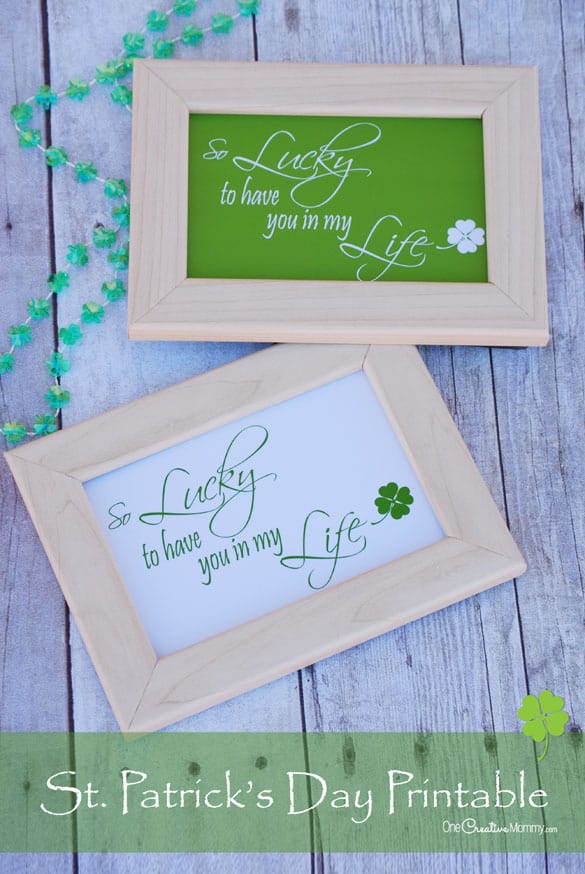 I know, it's my first time contributing, and I already have you thinking that I can't spell! I do know that I forgot all the punctuation in St. Patrick's Day. I did that on purpose for all those people typing into search engines looking for fun printables! I promise that I do know how to spell.
I spent all January creating 14 days of printable valentines, and I'm definitely ready for a change of pace. I think my kids are, too. Not that they minded getting a few valentines a month early. Bring on the green! I'm ready.
So, who are you lucky to have in your life? This printable is perfect to give as a gift or to tuck in with your own family pictures.  And, speaking of family pictures, want to see who I'm lucky to have in my life? I'm going to assume that you all just said, "Yes." (That's the fun of blogging. You get to talk all you want.)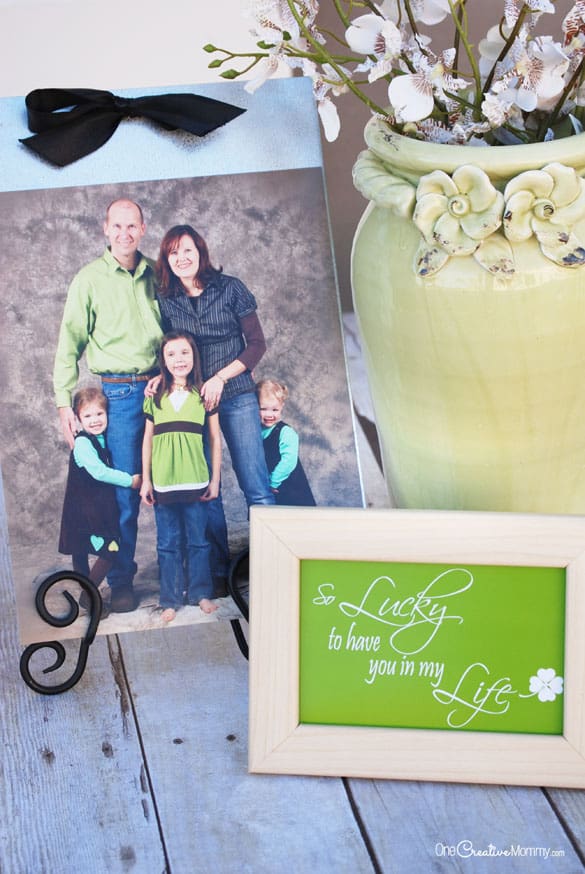 This picture is 6 years old, but it's my absolute favorite.  I love that we couldn't talk my oldest into wearing shoes, and I love that I'm hiding a bright pink binky in my back pocket to pacify my youngest in between photos.  My oldest is now thirteen, so the family snapshot looks a little different now.  The only thing that hasn't changed is that I'm still lucky to have those four fantastic people in my life.
Are you ready to download your own St Patricks Day printable?  (I know. The missing punctuation. It's killing me. Did I mention that I'm a retired teacher?)  To download, select one of the download buttons below.

Clicking the button above will open a pdf file of the printable in both colors.  You can print from there or save the file to your computer to print later.

Clicking the button above will download a zip file containing two high-quality 4×6 jpg files (one of each color).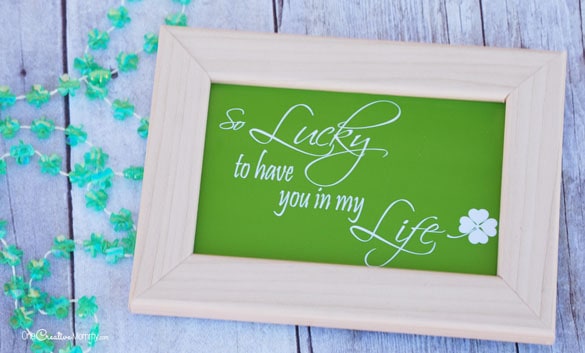 I enjoyed visiting with you today. If you love this printable, you can download a greeting card version here. I'd love it if you stopped by and checked out my site. I'm a sometimes scatterbrained, but always creative mommy who shares ideas about a little bit of everything! If you just stop by to see one thing, don't miss my Olaf Sock Snowman tutorial. It's a fan favorite (and my favorite, too).