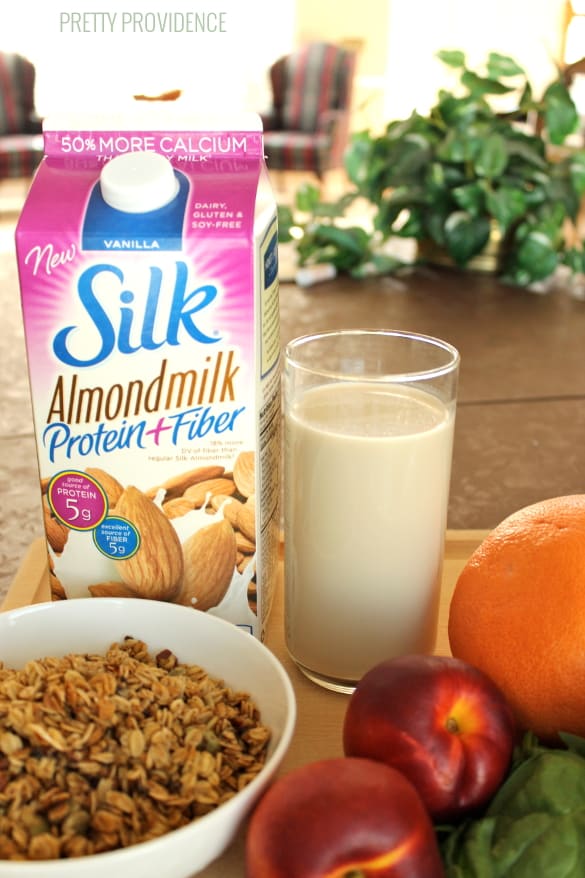 Remember how just this morning Jessica wrote about how hard it is to keep up your healthy habits when you're traveling in the summer? I have also been visiting family for the past couple weeks and it's been a doozy trying to eat well when I'm constantly on the go and tempted to eat out at my favorite restaurants for every meal. (I've got to fit them all in!) I started to feel kind of off after just a few days being away from home and realized I had not been getting the nutrition I needed, and being pregnant right now I definitely don't want to be deficient in anything this baby girl needs to grow & be healthy. That is where Silk Almond Protein + Fiber came in. I bought some of this, along with some fruit and other healthy snacks that I could easily take with me as I switch from place to place, and it made an immediate difference in how I felt! I got the vanilla flavor and I really like the way it tastes, too. It's like a treat. If you're looking for an easy way to pack in some health on the go, you should try this stuff. You can get a coupon for .75 cents off over on Silk's facebook page! And you know we are pro-coupons around here.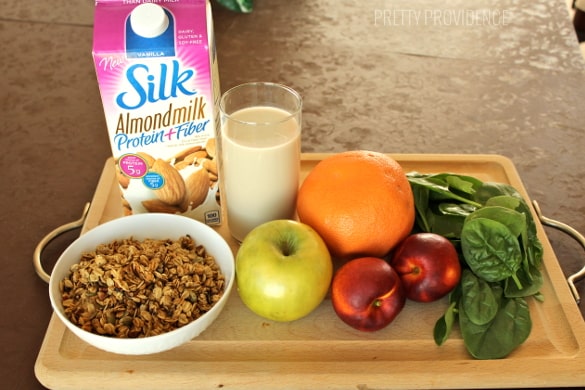 Have you tried it? What are your secrets for keeping your diet on track while you travel?
This is a sponsored conversation written by me on behalf of Silk. The opinions and text are all mine.