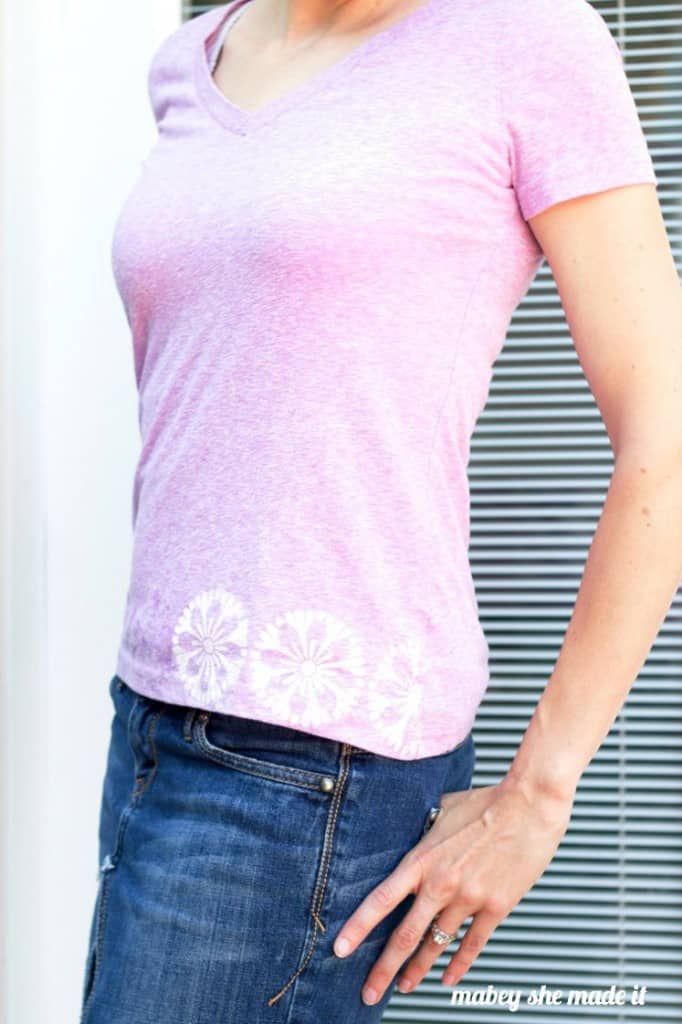 We all have one–a plain tee hiding in the back of your drawer that gets passed by every time you get dressed. Maybe its time to give that forgotten shirt a new lease on life and a reason for you to wear it over and over.
I'm a terrible artist, so free handing most anything is not a good idea–especially when I'm working with a medium that doesn't include an eraser. Luckily, stencils are easy to find (or create) and they provide a great way to customize your tee without winging it–unless you like to roll that way.
So let's get started! You'll need: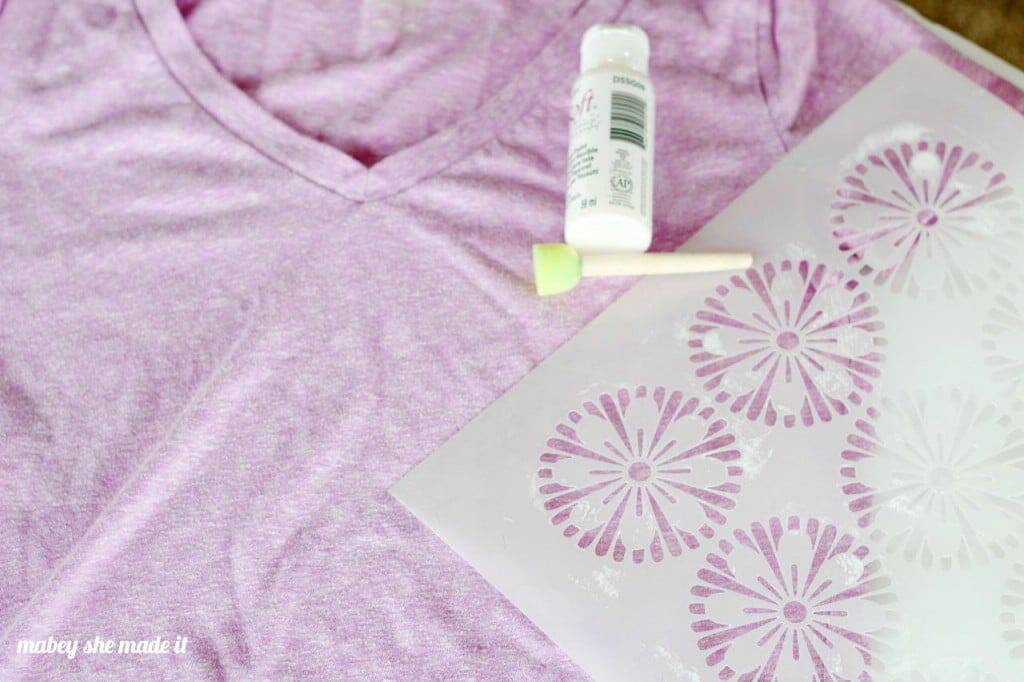 T-shirt
Fabric paint OR acrylic paint and fabric medium mixed
Stencil
Sponge dauber
Paper plate and/or paper towel
Cardboard or plastic to place between the layers of the shirt while painting
Stencil adhesive (optional)
Put your cardboard or plastic bag in between the layers of your shirt so the paint doesn't soak through to the back.
Decide where you want to add your design to your tee, then place your stencil.
Put some paint on a paper plate, and use your sponge dauber to gently dab paint into the stencil openings. Make sure you're not rubbing or pushing paint under the stencil for clean lines.
Make sure you're applying the paint evenly and that you get all the corners well covered.
Remove your stencil, and if you need to stencil the design again, wait a little until your first design is dry before placing the stencil over your first design.
To heat set, press over your dry design with a hot iron or run it through the dryer.
And for very little time and effort, your shirt is worthy of attention and the love it wouldn't have otherwise gotten in the back of the drawer.
For more detailed tips on stenciling on fabric, visit me at Mabey She Made It.