I am beyond excited for this post because it is all about my darling little niece, Nora! With her newest little babe approaching, Jess asked me to design a "big girl" room for miss Nor. Nora is sassy and as sweet as can be! I wanted her room to reflect her spunky, loving personality. I also wanted it to not only be a sweet little girl's room, but a space she can grow into through the years. Jess wanted to stay around $1,000 for the budget, but with starting from absolutely nothing, and not having time for DIYs, that can be hard. She also wanted to get some better quality pieces that will hold up over time. I'm not sure where the budget ended up exactly, but luckly we were able to find some slammin' deals to stay in her ballpark. Without further ado, here is the full e-design I sent to Jess, links included! I hope you love this sweet little girls bedroom!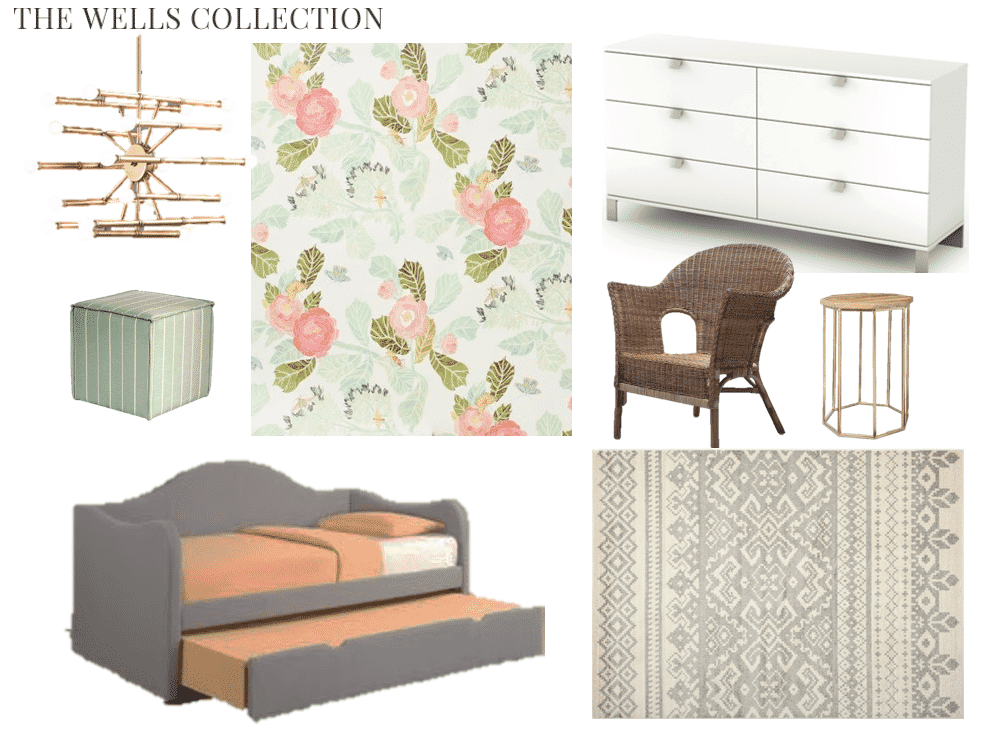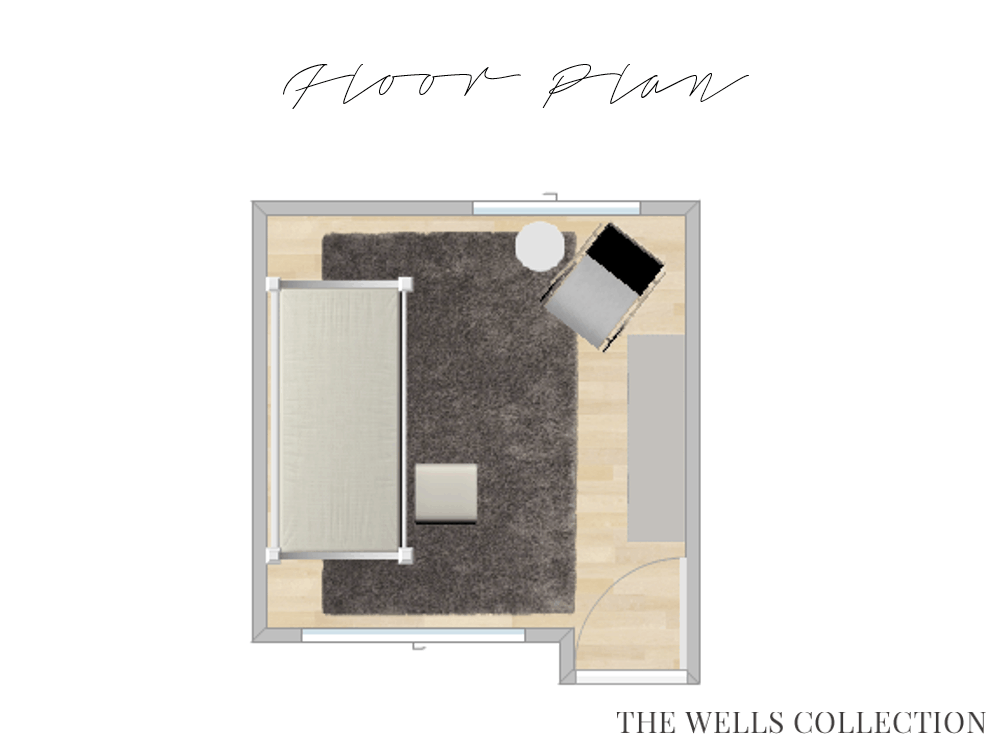 I fell in love with this wallpaper the second I saw it! I loved it on its own, and it really felt like "Nora" to me, so I used it as my main inspiration for the room. Because the room is small, I knew I wanted a daybed to maximize space, and I chose to go with the dark grey so it would stand out against the busy wallpaper. I went with a Moroccan rug and sleek modern dresser to contrast the soft lines and ultra-whimsy style of the wallpaper. Layering different textures is a great way to bring depth and interest to a design, and the woven chair and metal accent table do just that! I wasn't really sure what I wanted for the light fixture until I saw it! For some reason I felt like the retro modern glam of this chandelier fit in perfectly.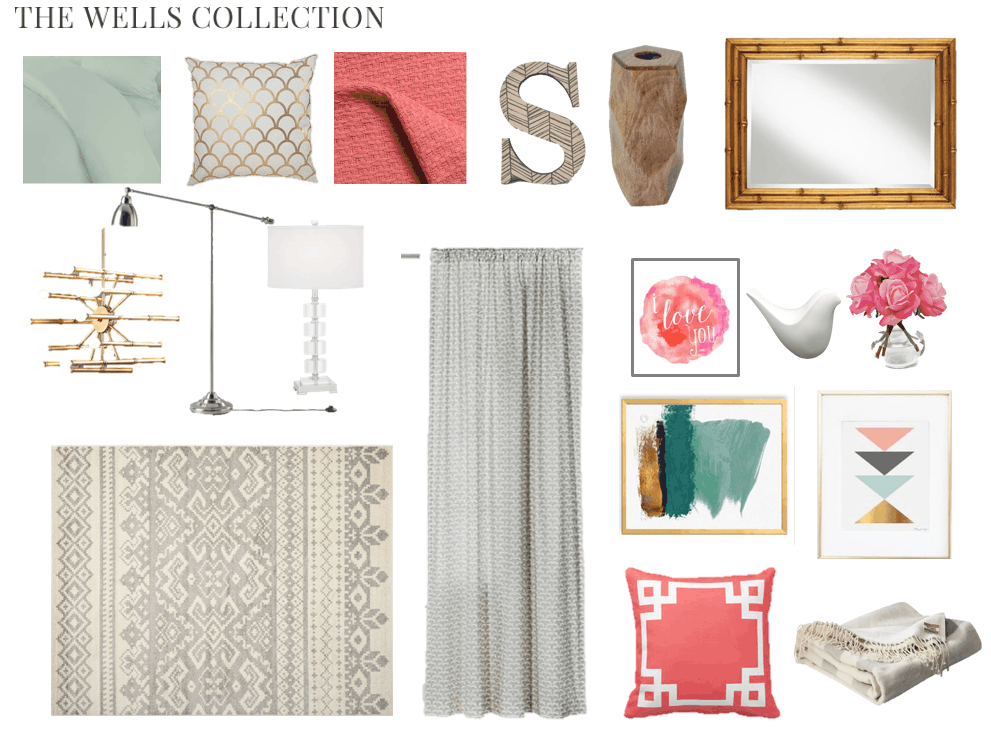 I wanted to continue to layer in the eclecticism with the accessories, so I mixed it up with a lot of different styles, patterns, and textures. This Ikea floor lamp is classic and you can't beat the price! I knew I wanted crystal for the table lamp on the dresser, and we got a great deal on one at the local Home Goods. I didn't want the window treatments to be too visually heavy or stand out too much, so these Target drapery panels were perfect- the fun, small scale pattern adds style without being overbearing. Target really came through for us this time for accessories! Along with the drapes, the greek key throw pillow, throw blanket, ceramic bird, and wooden vase were all Target finds. Because the wallpaper is so busy, I wanted to stay away from patterned bedding. Instead of a matching set, I selected a coral bedspread, mint duvet, and fun gold accent pillow for the bedding. I knew I wanted a wall mirror above the bed, and I love how unique this one is. Though I am not sure yet exactly how the gallery wall will turn out, I am loving this, this, this, and this for it! :)
Now here is the final design board showing all of the pieces, as well as some vignette boards to help you envision how the space will be styled!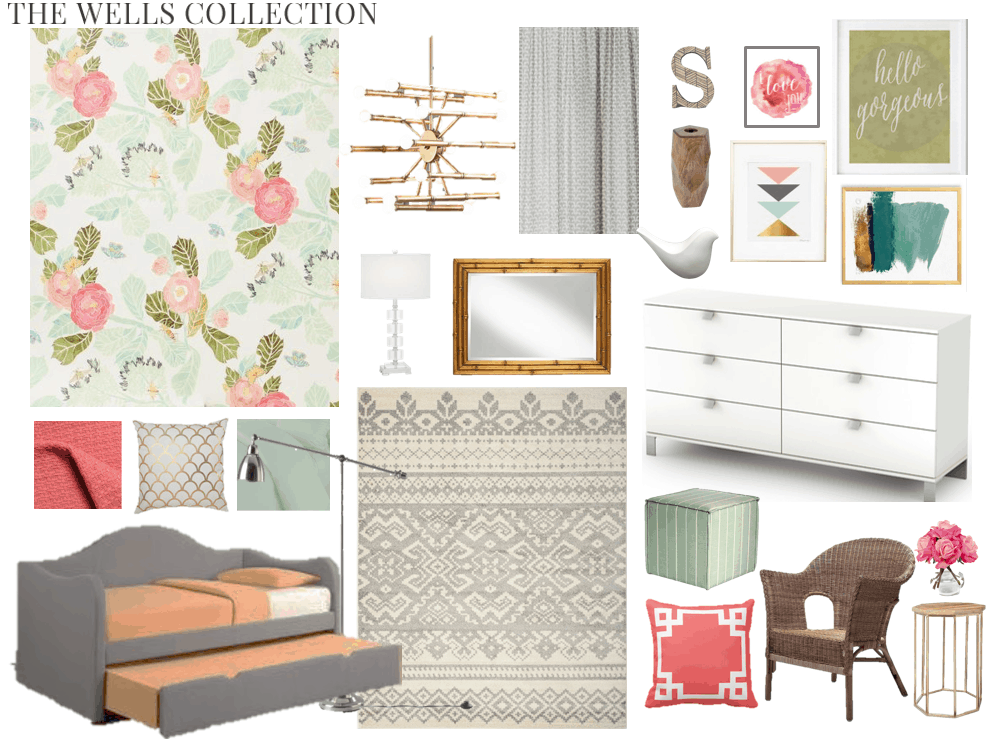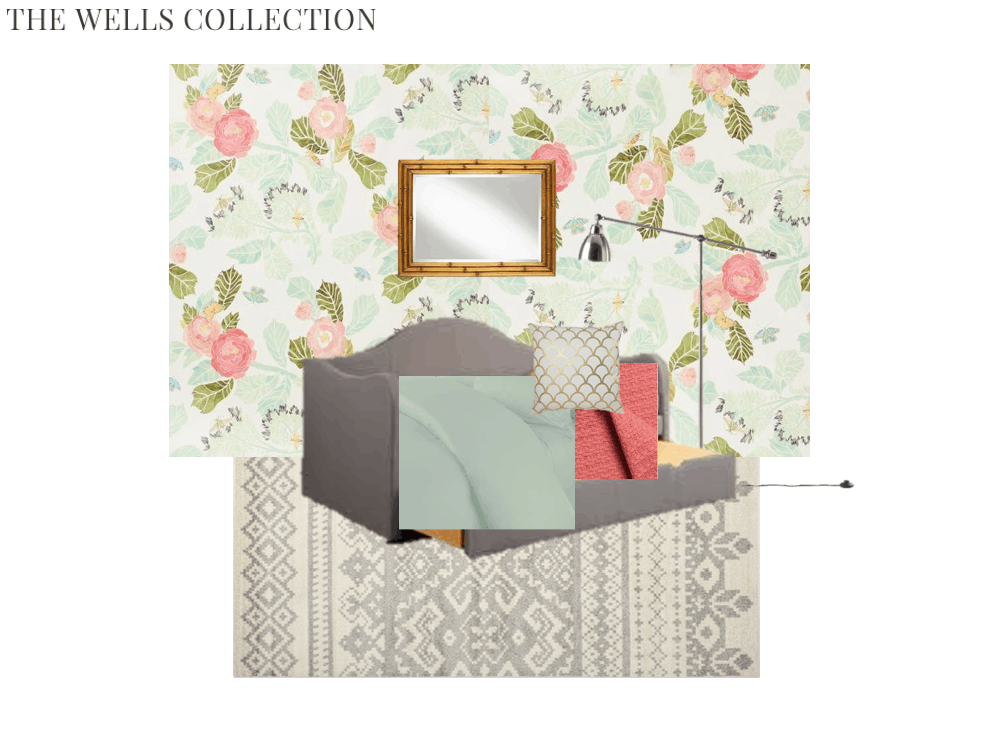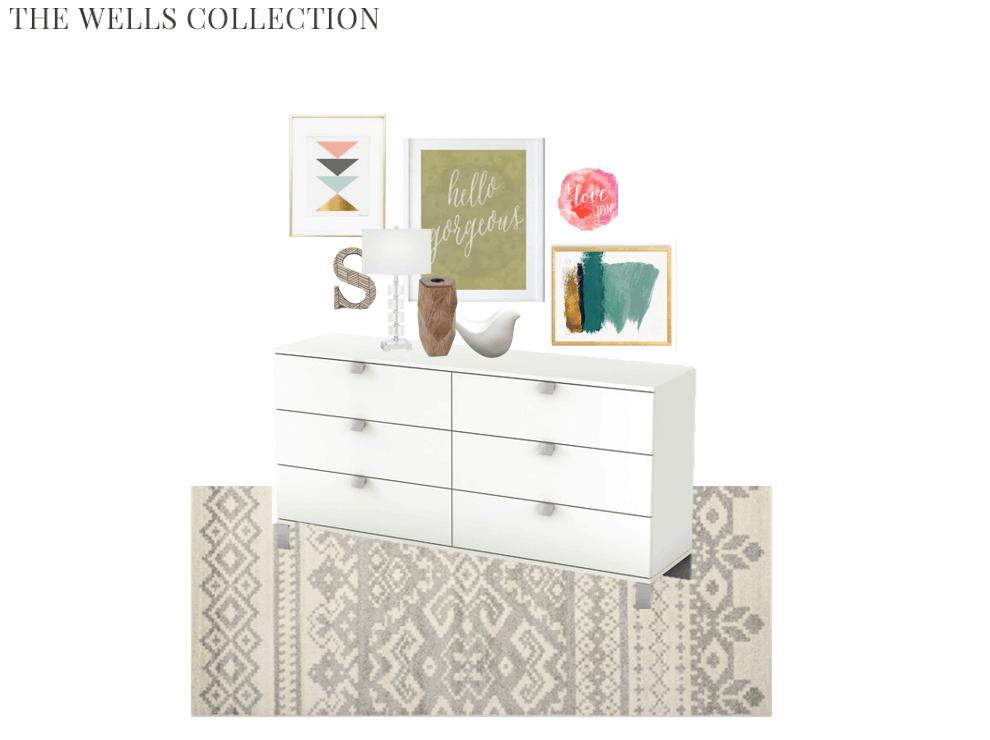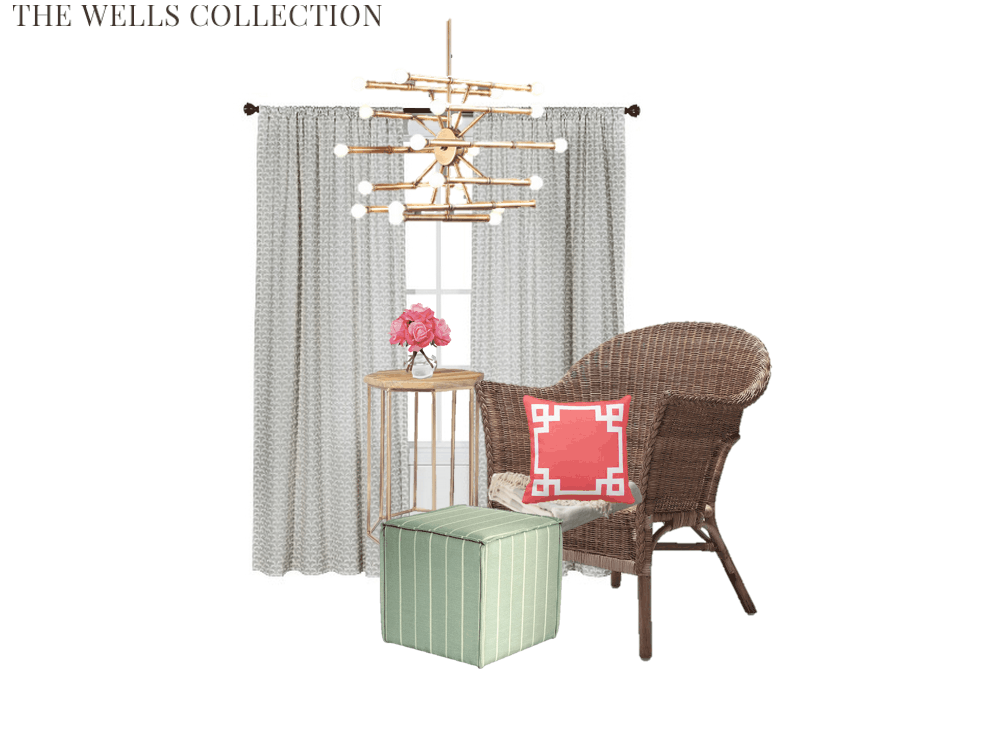 What do ya'll think?! I am beyond excited to see it all come together and hope little miss loves it. For more e-designs, room reveals, and other interior design fun come join me over at The Wells Collection! You can also follow along on insta @thewellscollection.
Thanks for reading!
xoxo
Kelsey