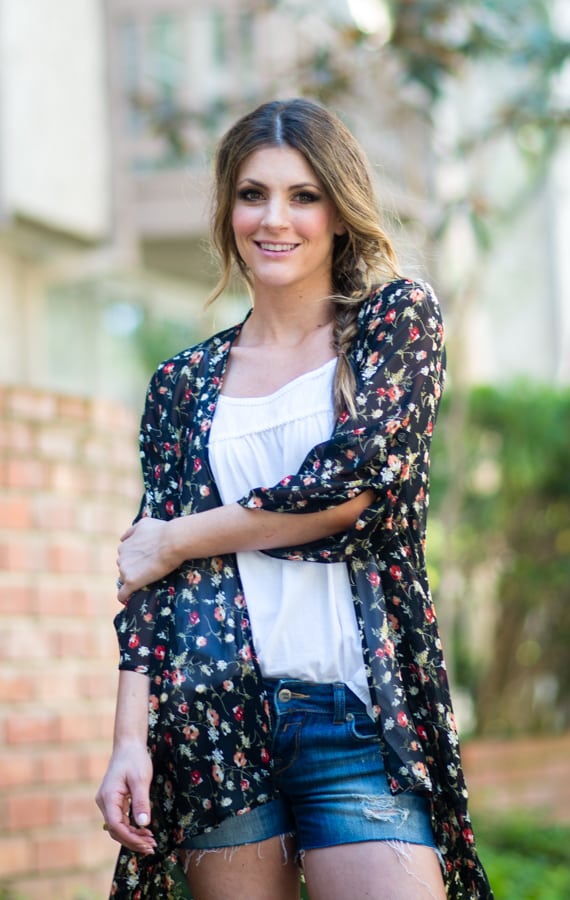 Summer is finally here – and with summer comes cutoffs, flowing tanks, and light weight cardigans. This outfit is my weekend uniform: a breezy cotton tank, a light cover up, some comfy distressed denim, and of course booties. It's easy to look like a million bucks without breaking the bank, and today we are going to discuss how to shop smarter.
There are TONS of sales around this time of year, so make sure that you capitalize on offers and get the best deals possible. I always shop online (way easier to hunt for things from the comfort of my couch while wearing my pjs than search through various stores), and there are a couple different tricks of the trade to ensure that you the best deals:
First off, promo codes promo codes! Almost every online department store (think Bloomies, Nordstrom, etc) runs specials and has promo codes on their landing pages for various offers, but they may not make them very obvious. Search for these "free shipping" or "20% off" codes before you start shopping – if nothing else they will eliminate shipping fees and at their best they can save you a couple hundred dollars.
Secondly, shop around – I can not stress this enough. Simply find an item that you like, google it, and then check other stores that carry it to see if it is on sale. I recently found a pair of heels online that I had been coveting, but didn't want to pay the full price. After some googling, hunting, and promo code seeking, I got my heels for $70 less than the original retail price! This is ALWAYS how I shop, there are very few times that I am willing to pay in full for something. If I need to, I will wait and track the item until it comes on sale. It's all about being smart about your shopping and then spending within your limits.
Lastly, most sites have recently caught on to offering a percentage off of your next purchase if you sign up to receive their emails. I am fine with trading my email for a 20% off code for my purchasing pleasure!
To just give you an idea of what I'm talking about, every single item that I am wearing in these shots was bought at less than full retail pricing. The boots I got on sale (and doubled up with a promo code as well) reducing them to 50% off. The shorts were also on sale and originally way to pricey for me to justify but on sale were perfectly within my price range. The tank was bought on a end-of-the-year Target sale and the kimono arrived free of charge thanks to a $0 shipping promo code! Combine all of the original retail prices on these pieces and you are looking at upwards of $400 but with my smart shopping tips I spent less than $150! Hopefully these tips can help you shop smarter and spend less while actually getting more :) For more style inspo and shopping expertise come visit me over at My Life as Maya!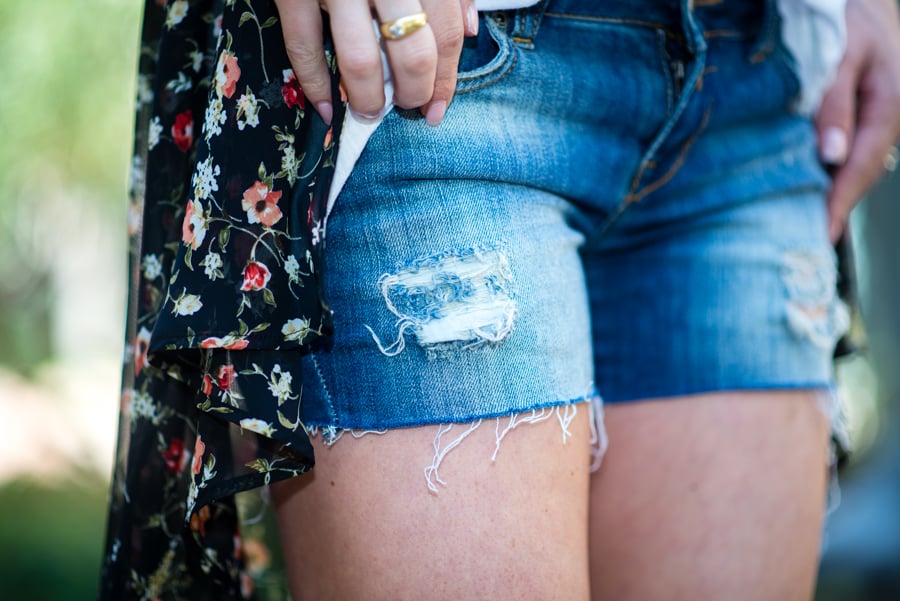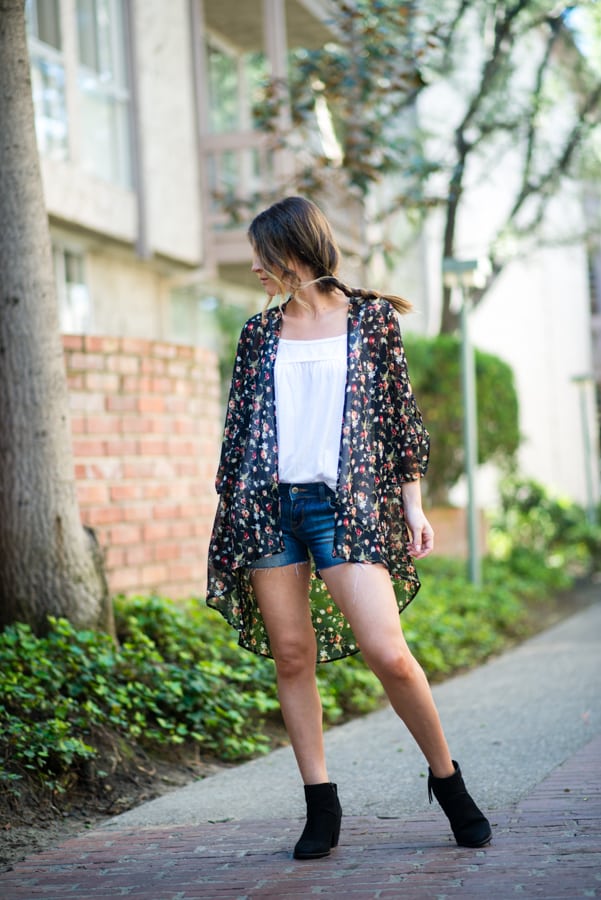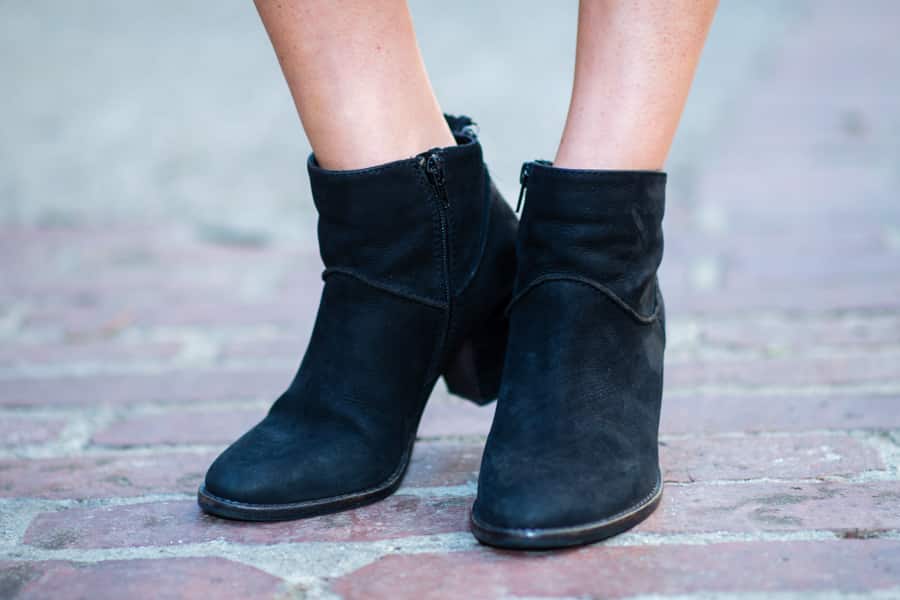 TANK: Target (old), similar style here and here
KIMONO: Bellatrix x Nordstrom, similar steals here and here
DENIM: Anine Bing (sold out), similar style steal here
BOOTIES: Steven by Steve Madden (old), similar steal here