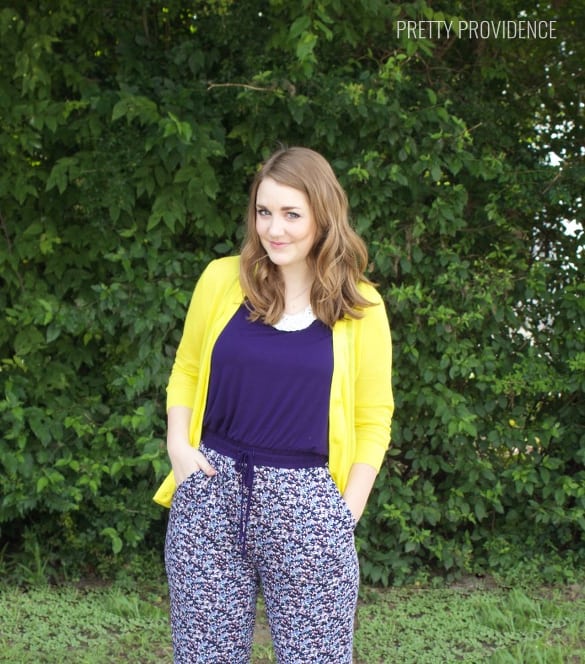 Woohoo! You guys, today I have some really great buys to show off. Remember how we are part of the Burlington Style Squad™? So… the nice people at Burlington sent me a gift card so I could go do a little shopping and show you my awesome summer finds! I even made a haul video about it! It was just in the nick of time too, because I was really in need of some staples that fit me. Last summer I was pregnant and wore the same maxi skirt every day. It wasn't the best year for me, fashion-wise so I'm excited to be feeling stylish again! The best part about all of my finds? Nothing was over $30. I'm also rocking some of my buys in these photos.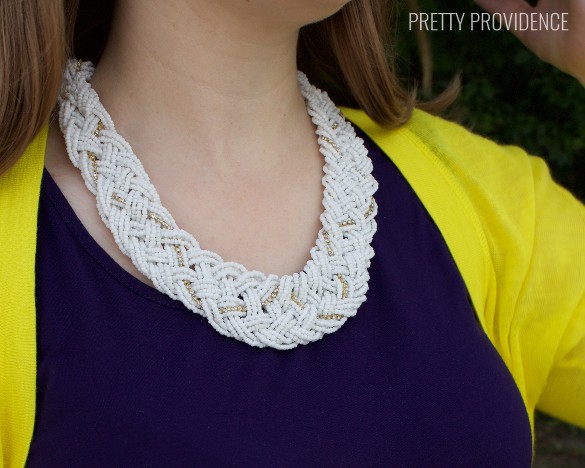 Here I am rocking the necklace, wedges and blue floral jumpsuit from the video! You guys I'm obsessed with this romper or jumpsuit, whatever you want to call it. It's so comfortable. They are like, socially acceptable pajamas! I'm going to have to get a few more! I'm also a big fan of the shoes. After wearing them on a few occasions I can officially say that they are also as comfortable as they are cute. #WIN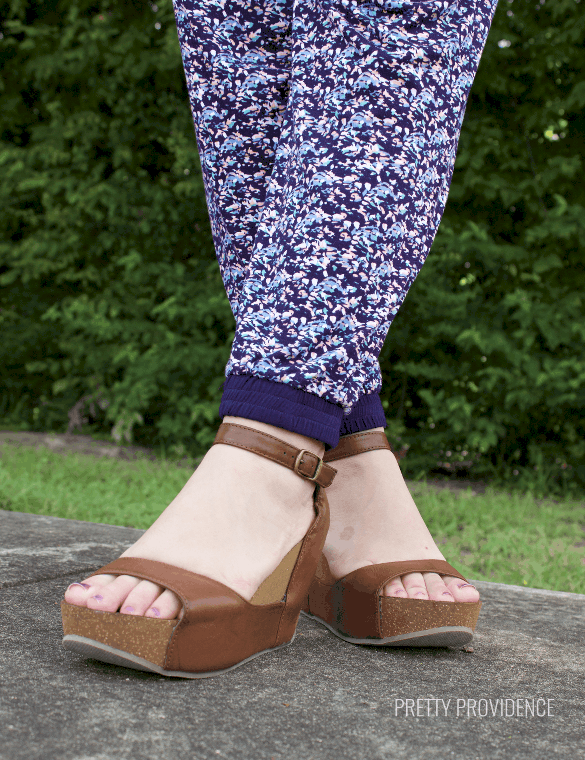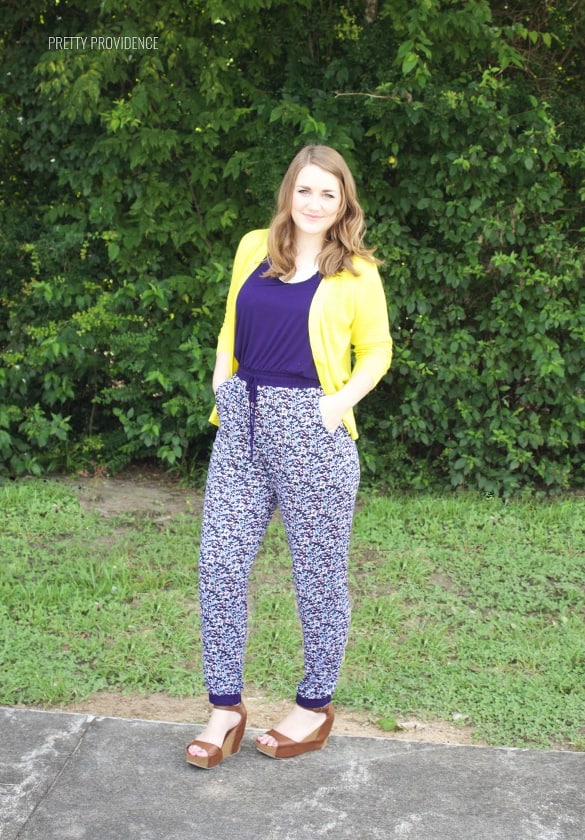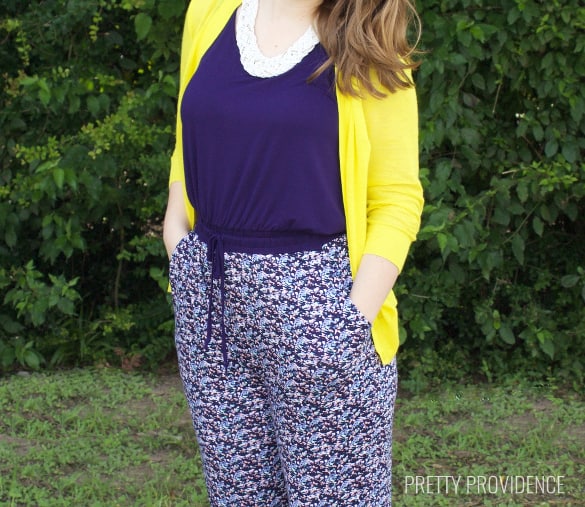 I paired it with my bright yellow cardigan but I still want to try it with a jean jacket or maybe something else. Suggestions welcome! Have you worn a jumpsuit yet? They seem to be everywhere this summer and if you're not sure, I highly recommend trying one out!
Here are links to some of the items in the video (or similar) that you can shop for online!
JUMPSUIT: Burlington
NECKLACE: Burlington
SKIRT: Burlington (similar)
BAG: Burlington (similar)
For more budget style inspiration you can follow #BurlingtonStyleSquad – there are 9 other bloggers who have amazing style sharing their finds too! You can also follow Burlington on Instagram, Twitter or Facebook!
Burlington Stores sponsored this blog post. The opinions and text are all mine.