This post brought to you in partnership with Persil® ProCleanTM, but all thoughts and opinions expressed are 100% my own.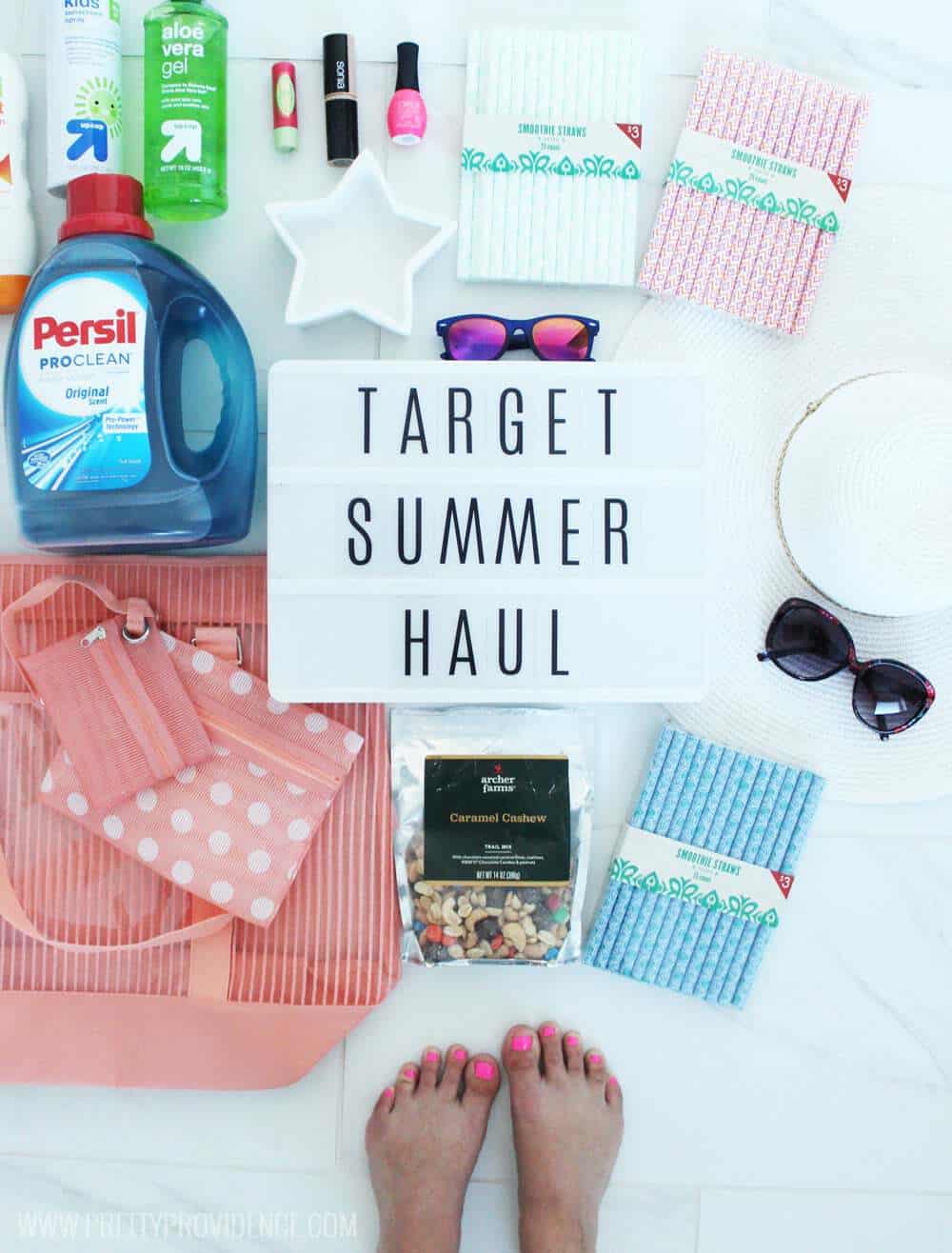 Hey friends! I had such good luck at Target this weekend! Don't you just love it when the sales, and the cartwheel, and the stars all align to make magic happen?! I know I do! I went in search of a few summer necessities, and I found so many good things, I just had to share with you guys! Lots of these deals are still going on so if you feel an urgent need to run to Target after this, well, not my fault ;)!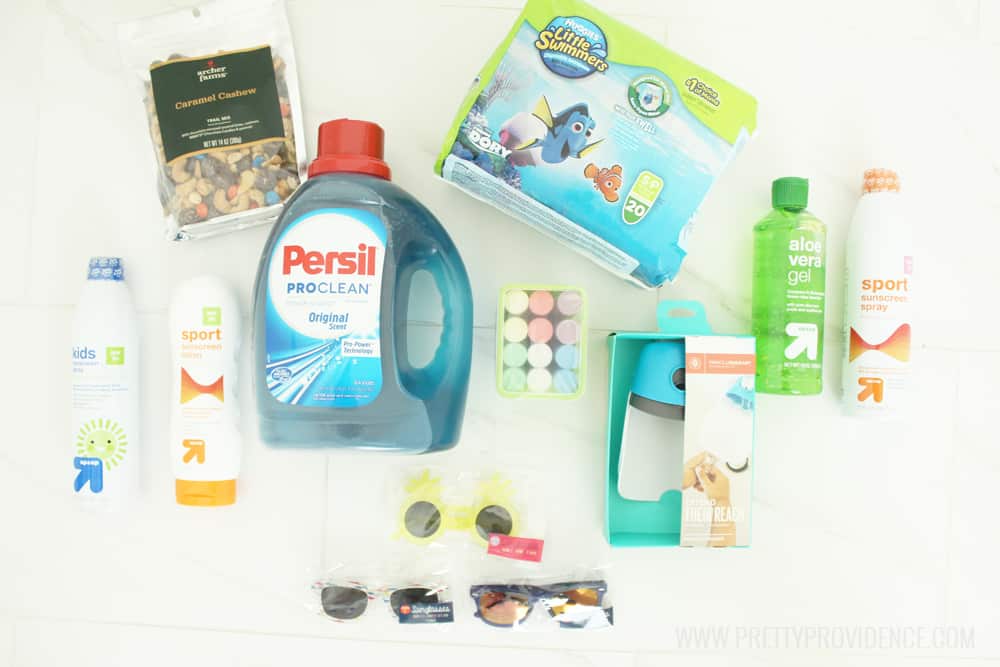 Persil Pro Clean – Have you guys tried Persil yet? It is so dang good. I don't know if it's the summer heat or all the extra hours the kids have to play outside, or all the swimming and splash parks (or probably all of the above) but we go through so. much. laundry. in the summertime! And not just any laundry, dirty stinky laundry! I have tried so many detergents that I hate, but so far I am loving Persil's fresh clean scent after washing and it's dirt eliminating power! I am so excited that it is now at select Target stores nationwide! Don't worry though, if it isn't at your store yet you can still order it online and have it shipped to your local store or your house!! Definitely worth trying, in my humble opinion.
Up and Up Sunscreen – Sometimes buying generic works and sometimes it doesn't. Up and Up Sun products have worked just as well for me as any name brand, and they are considerably cheaper! Plus, they are on Cartwheel right now for 5% off! Hurry, hurry!
Caramel Cashew Trail Mix – Oh my gosh you guys. I am freaking in love with this stuff. Literally every time it goes on cartwheel I buy it! Also 5% off right now! Perfect purse or pool bag summer treat!
Huggies Little Swimmers – When you live in a place that lives in the 100+ degree range you always gotta have these on hand. Huggies are my favorite brand and they are on sale right now for $2.00 off, so of course I grabbed some!
Chalk – My kids plow through this in the summertime, so when I saw it for $1.00 at the dollar spot I snatched it up!
Faucet Cover – I mentioned before how dirty my little minions get in the summer, and I thought these would be helpful for hand washing! I haven't put them on yet, so I'll let you know how it goes. Have any of you ever tried them before?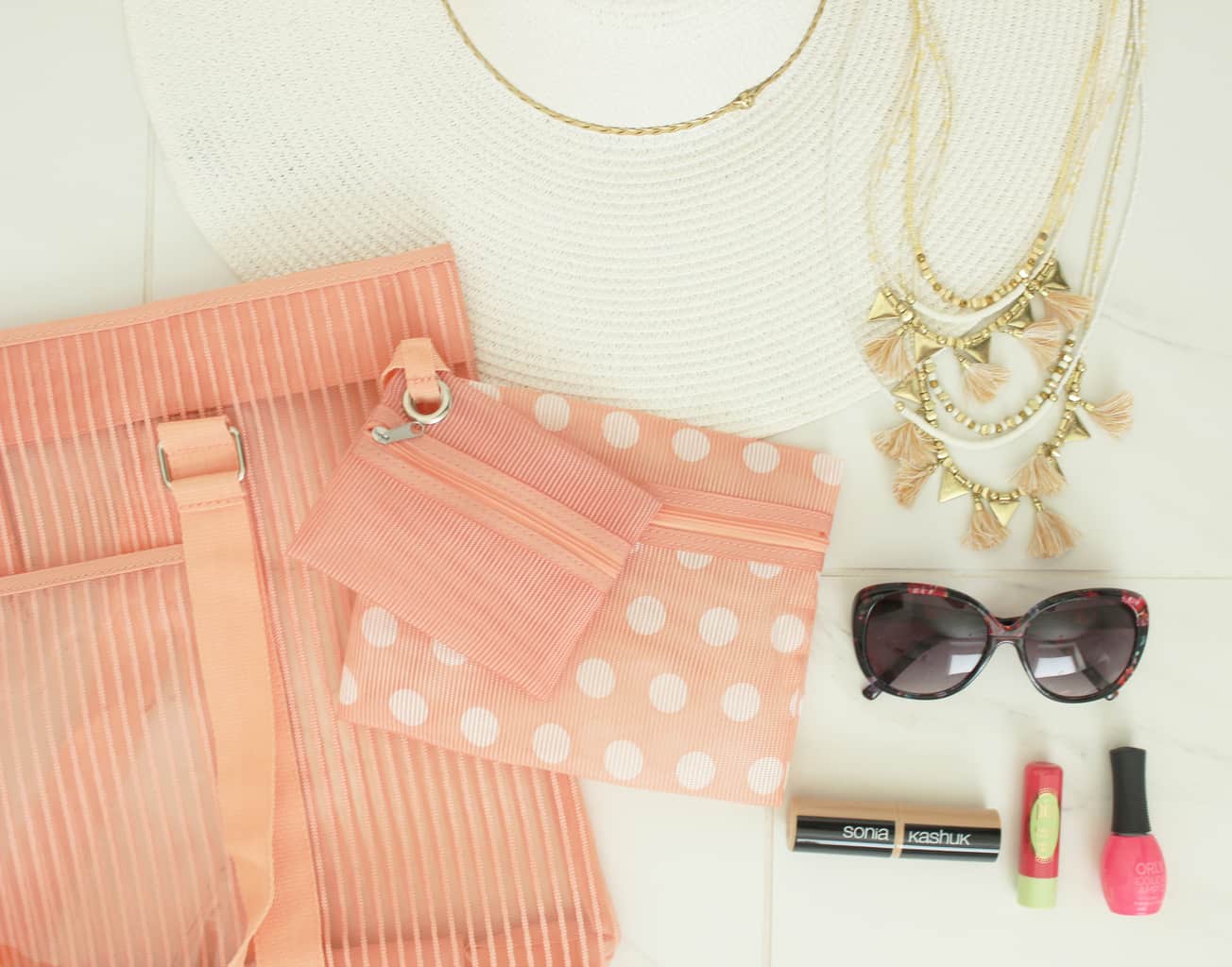 Tote Bag – This awesome mesh pool tote was only $7.00 you guys! YOU HEARD ME. I love the sheer aspect because for some reason at the pool it seems like it always takes me ten years to find what I'm looking for in my bag which makes me a panicked mess because I have kids in the water. These bags are just the right size and my Target had about a million colors. It was hard to choose which one I wanted!
Clutches – The matching clutches were only $4.00! Love separating Mommy's stuff out easily from all the towels, diapers, sunscreen and snacks!
Floppy Hat – How amazing is this hat you guys? I literally might wear it everyday. You wanna know the best part? Only $11.99 in store!!!
Necklace – Anybody else on a gold and white kick? I just love this necklace for summer. It was definitely my main splurge at $16.99 with no discounts, but I think it's worth it!
Foundation Stick – I am a major sucker for awesome drugstore makeup finds and lately I am loving this Sonia Kashuk foundation stick! It's only $10.99, lasts forever, and is so easy to apply on the go when the makeup has rubbed off etc.
Tinted Lip Stick – I am pretty much obsessed with these Pixi by Petra Tinted Lip Balms! They are amazing. Even though they say lip balm they have fabulous colors that stay on for hours and don't smear! I saw they had a new color and it was a done deal. They last forever too, and one stick costs $8.00.
Nail Polish – I am all about the fluorescent nails in the summer! It just makes me feel young and happy and somehow goes with everything? I've never tried this Orly brand before but I love the color– so I'll let you know how it goes!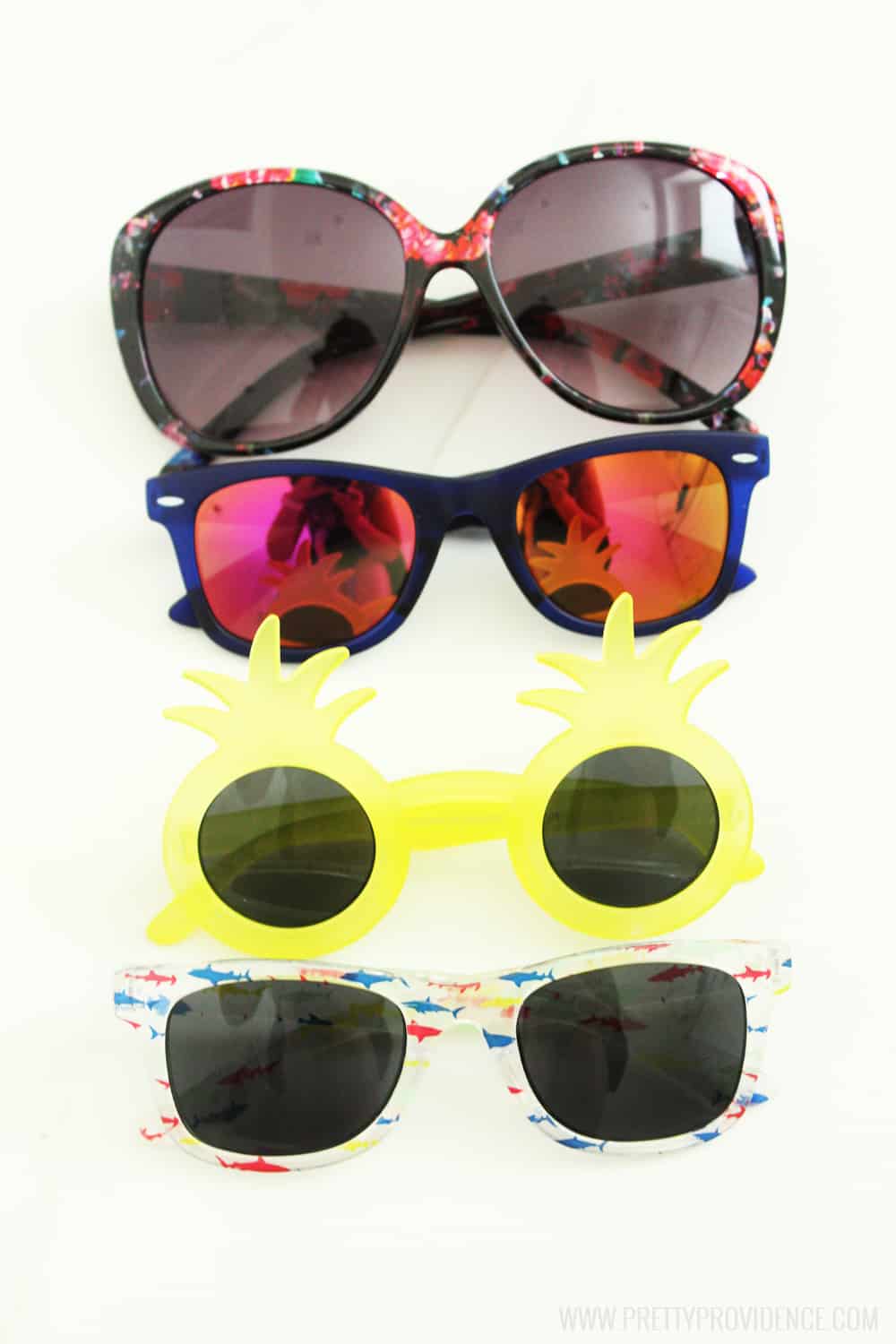 Floral Sunnies – How amazing are these floral sunnies? I just couldn't pass them up!
Kids Sunnies – Okay I think these may have been my best find of the day because these kids sunnies were $1 each!!! With how often my kids lose or break their glasses I should have bought them each two, but I refrained. How freaking cute are those patterns, too?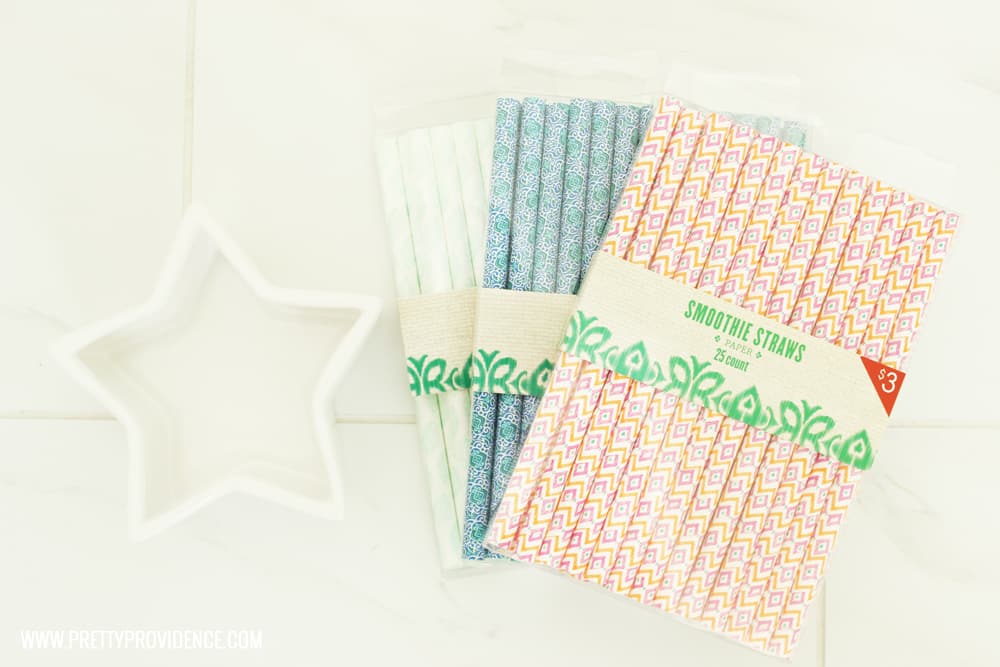 Smoothie Straws – Found these at the dollar spot, $3 isn't the greatest price for 25 straws, but I am an addict of super think straws, and they are surprisingly hard to find! Plus, I have a few parties and gatherings coming up, so I splurged.
Star Candy Dish – Perfect for Memorial Day and Fourth of July, but also simple and classy enough to keep out! Totally works for Christmas, too. Found in the dollar spot as well!
Well there you have it friends! Here's one more look at all my goods.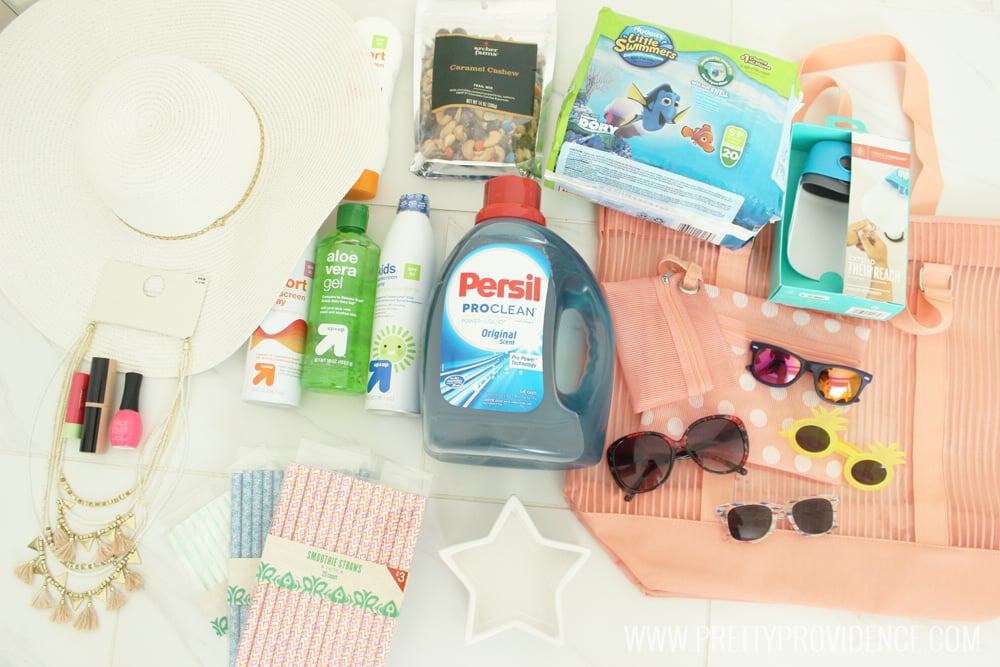 What are your favorite things at
Target
? Also, be sure to check out this sweet video Sarah made awhile back for
three tips for shopping Target clearance
!
xo,