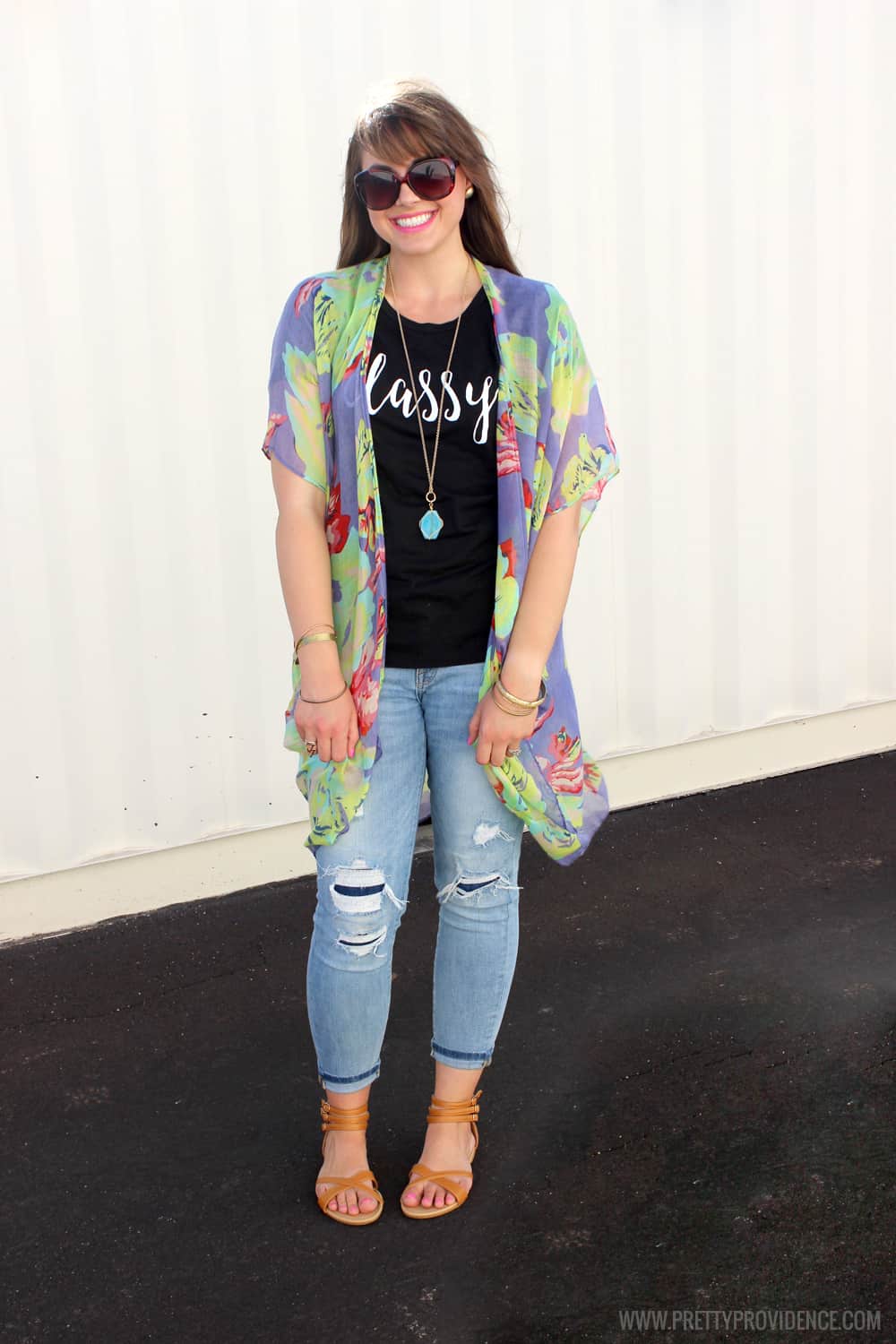 Hello friends! Well Summer is officially here! Kids are out of school and temperatures are on the rise! Summer fashion has always been my least favorite (is that weird?) but that's all changing this year because our sweet friends Mallory and Savannah from Classy Clutter launched a new "Love Grows Wild" line with Cents of Style and I'm in love with it! It has a really fun summer vibe with tons of florals and bright colors, mixed with lots of staple pieces that I know I will wear year round! Today I'm excited to share a few of my favorite pieces with you!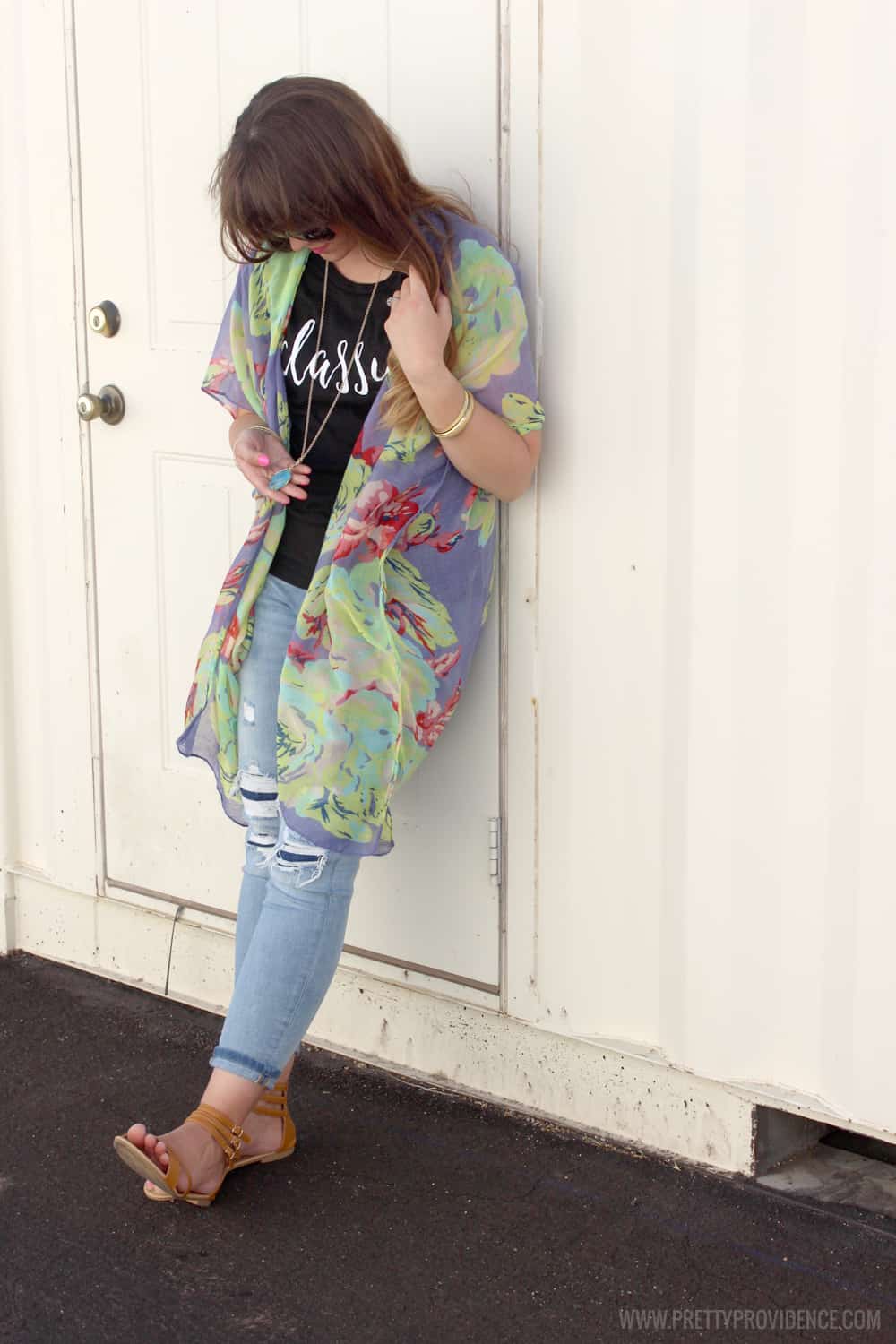 I think one of the reasons that summer fashion is not my favorite is because I LOVE LAYERING, and when it is hotter than hades outside that's typically not happening. Which is exactly why I was so excited when I saw this
floral kimono
! It is light and breezy and you barely feel like you are wearing anything! Plus, it gives you that fun layered look and takes a graphic tee and jeans to the next level!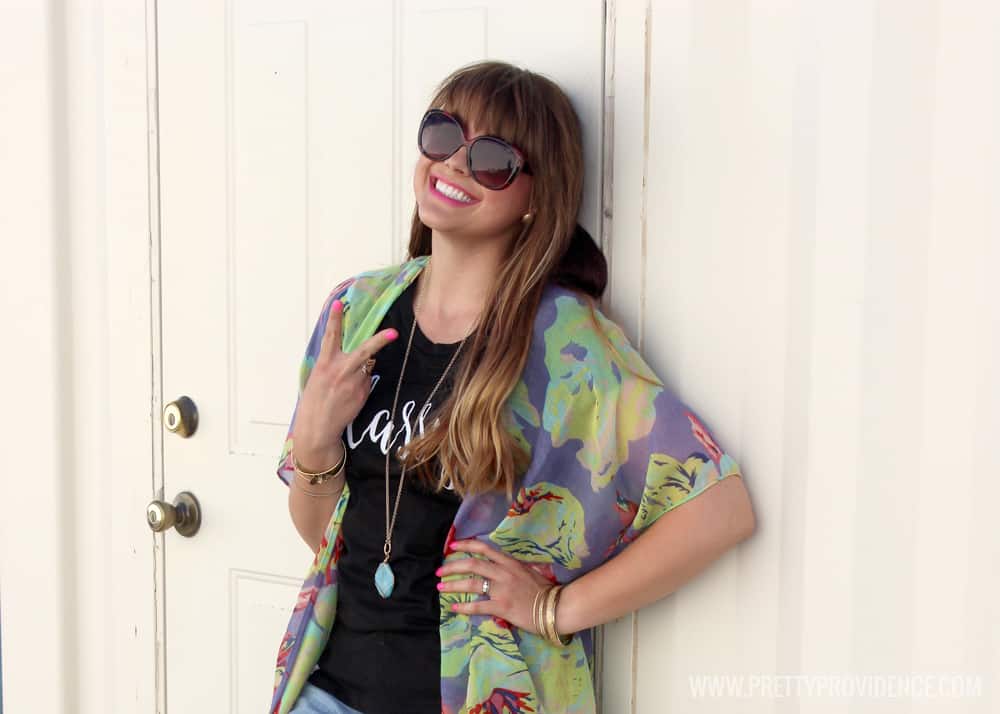 Can't live without my dark floral sunnies and fluorescent nails in the summer either! Turquoise blue is one of my favorite colors so this turquoise pendant necklace has been on repeat lately too.
Our Latest Videos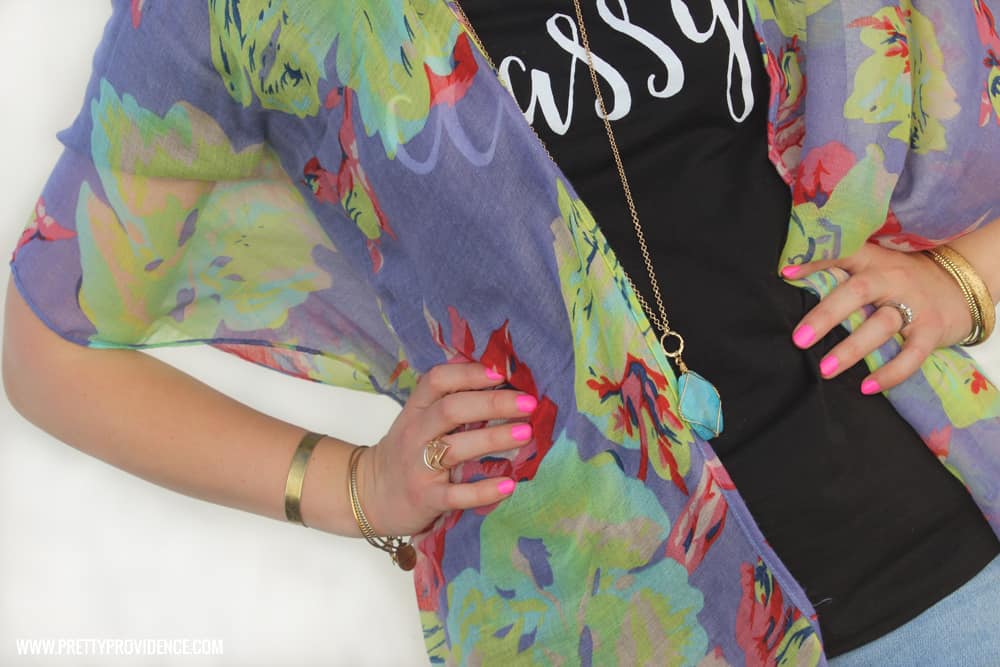 Here are all the links for you!
Teri Semi-Precious Stone Pendant Necklace
Kennedy Floral Kimono (Only $19.99!)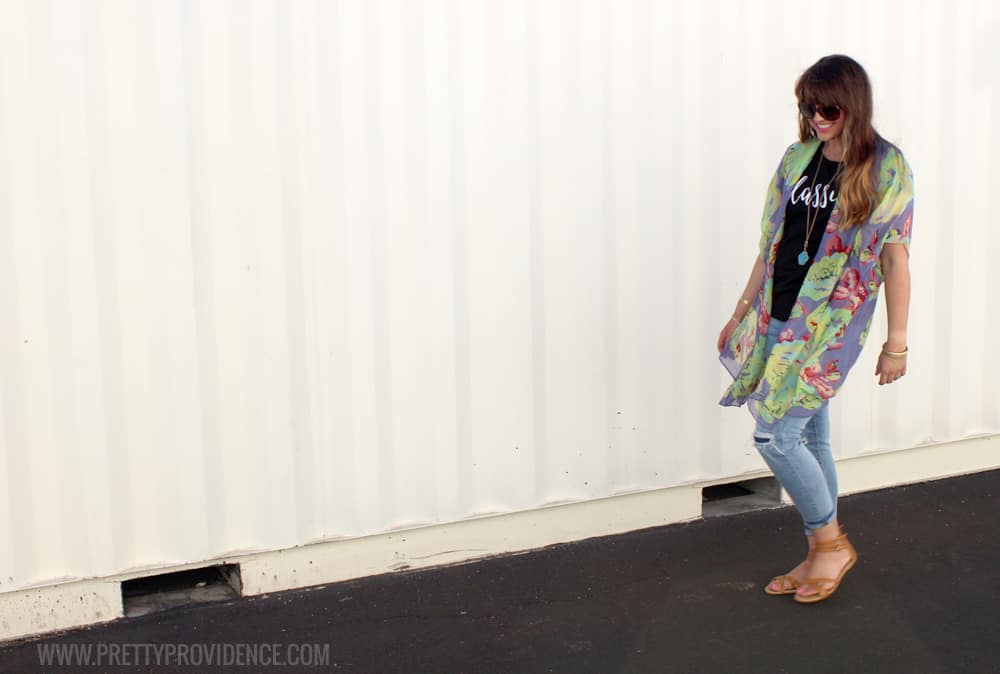 Obviously the Classy tee and strappy sandals are classics too! Both pieces can go with anything, which is just the type I like to invest in!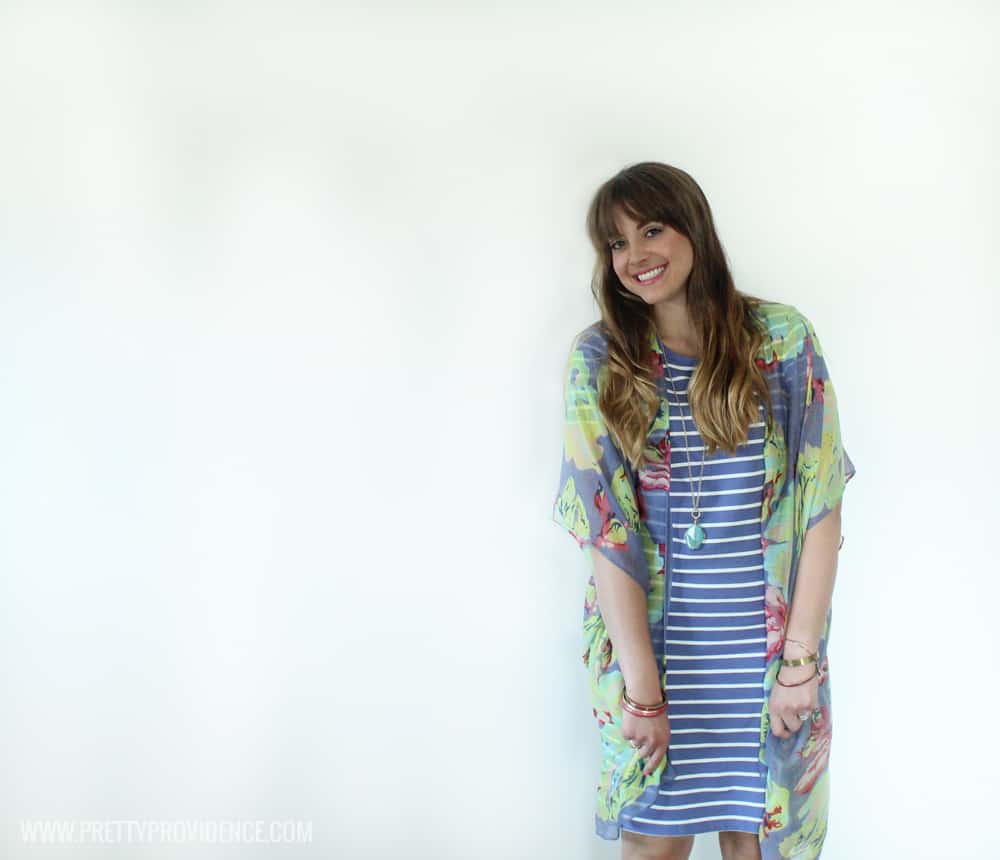 Just for fun here's another way I wore my
kimono
to church recently! It is just so versatile, I can't get enough of it!
xo,

Check out the whole Love Grows Wild collection here!