This post is brought to you as part of Kimberly Clark's #celebratefamilyvalues campaign! As always, all thoughts, ideas, and opinions are 100% our own!


Happy Memorial Day everyone! I hope you are all out celebrating with loved ones. Memorial Day always feels like the official start of Summer to me, and since schools around here got out on Thursday, I feel totally justified in that! Family outings are a bit harder now with our 3rd little still being so young, but last weekend I wanted to get the family out of the house to do something fun. We were all so. cooped. up. I wanted something that would get the little ones excited and all of us out of the house, without it being a germy/stressful atmosphere or taking a ton of prep. I decided on a "surprise breakfast picnic" and it was such a hit!
Here's what I did: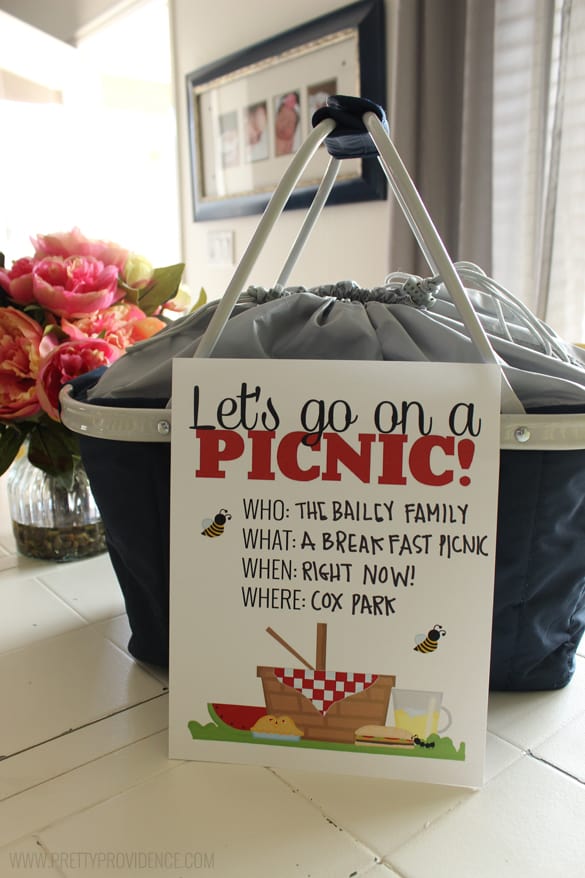 I packed our picnic basket with quick and easy breakfast foods: bagels, cream cheese, donuts, apples bananas, apple juice and chocolate milk. I let the viva vantage paper towels (don't forget to sign up for awesome coupons here) double as napkins and plates, and the only other thing I had to pack was four paper cups and a plastic knife for the cream cheese… talk about easy and delicious! Then I filled out the cute picnic printable I made and set it all up on the table to surprise whoever saw it first!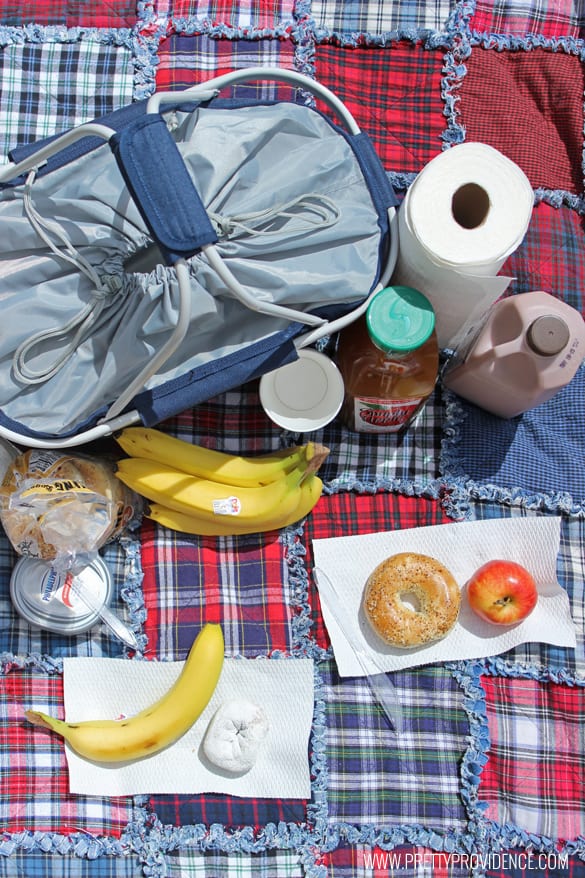 Speaking of easy… if you know me at all, you know I am into activities that are fun and easy! We love getting together with friends, but sometimes having people over in a house the size of ours with lots of little people running around can be a little crazy/overwhelming/messy. So what better way to get together than a picnic? Have everyone bring their own meal and meet at your favorite park. Entertainment is provided for the kids, and cost and mess is minimal for everyone involved! Definite win/win situation.. no? Also, for those of you who have asked about our awesome picnic basket, we absolutely LOVE it. You can find it here!
I made a few printables to go along with either scenario! If you want to surprise your family like I did, you will want to use the large 8×10 size, or use the second version (pictured above) if you are making invites for your friends!
Here are the free downloads: large picnic invitation 8×10 or four small picnic invitations to a page.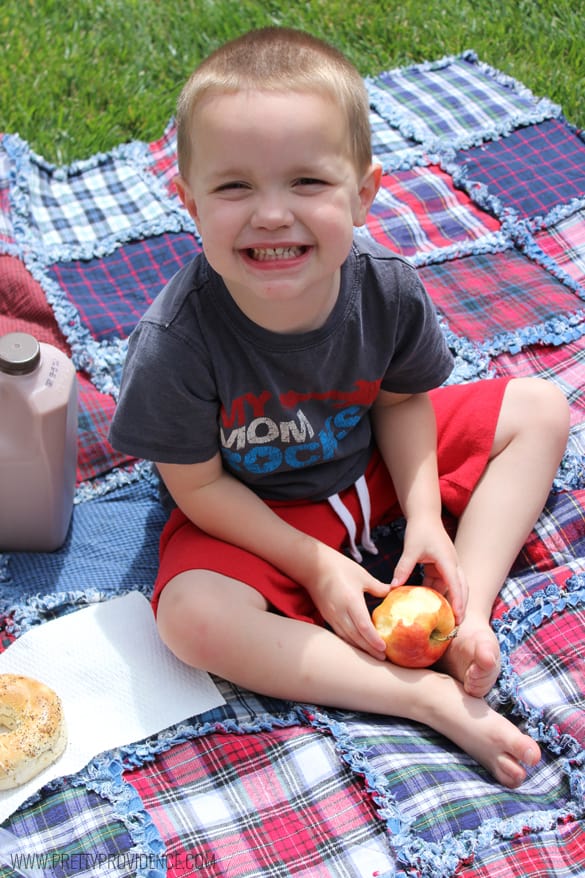 Just look at that happy little face! First of many picnics for us this summer, that's for sure!
xo,


P.S. Don't forget to check out Pick Up the Values on Facebook and Twitter for awesome deals and tons of other fun posts in their #celebratefamilyvalues series like our ice cream in a bag recipes or our fun and easy magic ice cube summer activity!