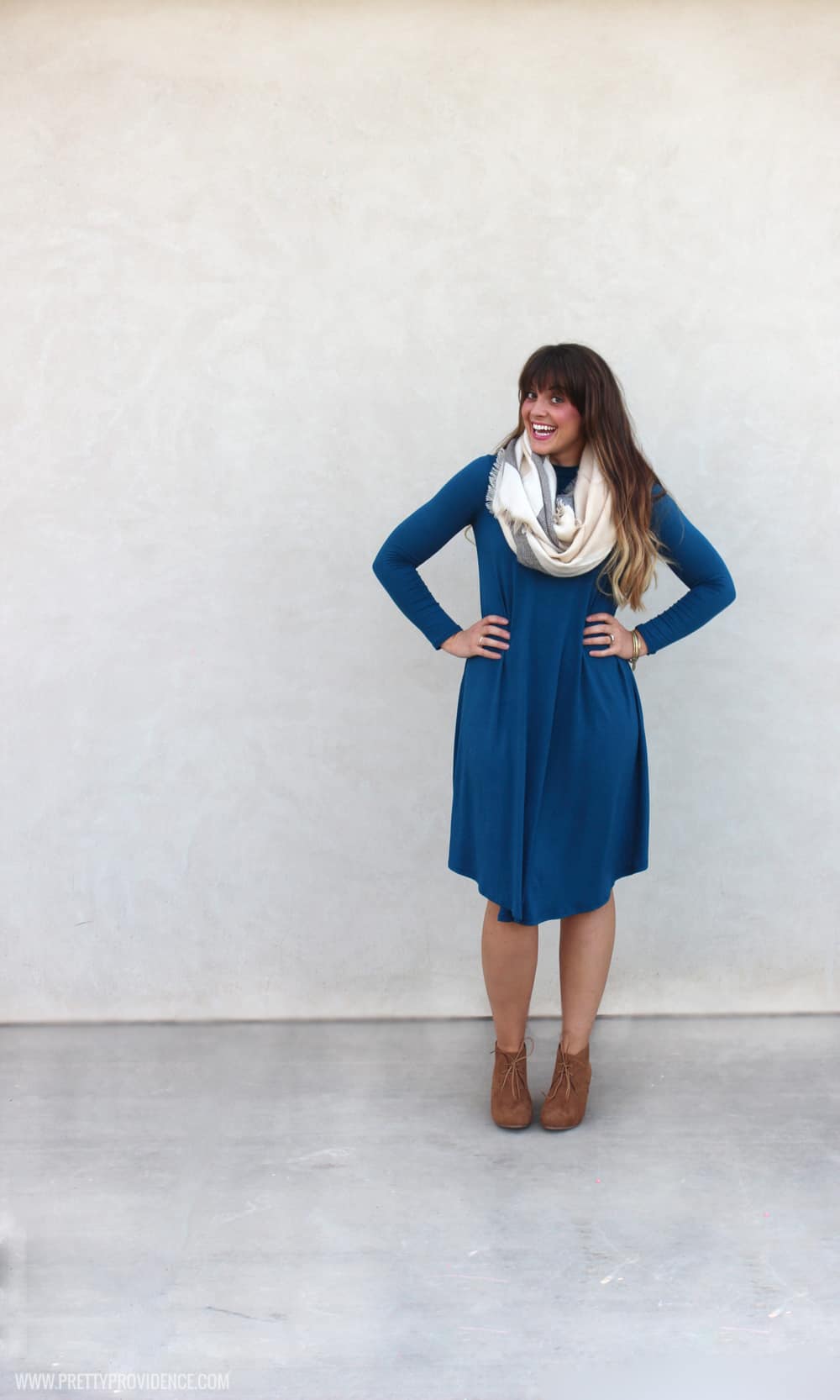 What's up it's FRIDAY!!!!!! It has been a loooong few weeks around these parts, but somehow that just seems to make the weekends so much sweeter don't you think?!
So today I am gonna share with you guys my FAVORITE item of clothing I own. No lie, it is freaking amazing. I may or may not (MAY) own five different colors! If you haven't guessed it yet- it's the Swing Dress (Duh Jessica, you said that in the title…!) Not only are swing dresses the most comfortable item of clothing since pajamas (smooth like buttah), they are affordable, versatile and oh so chic! That price literally cannot be beat you guys. Read on for a few styling tips…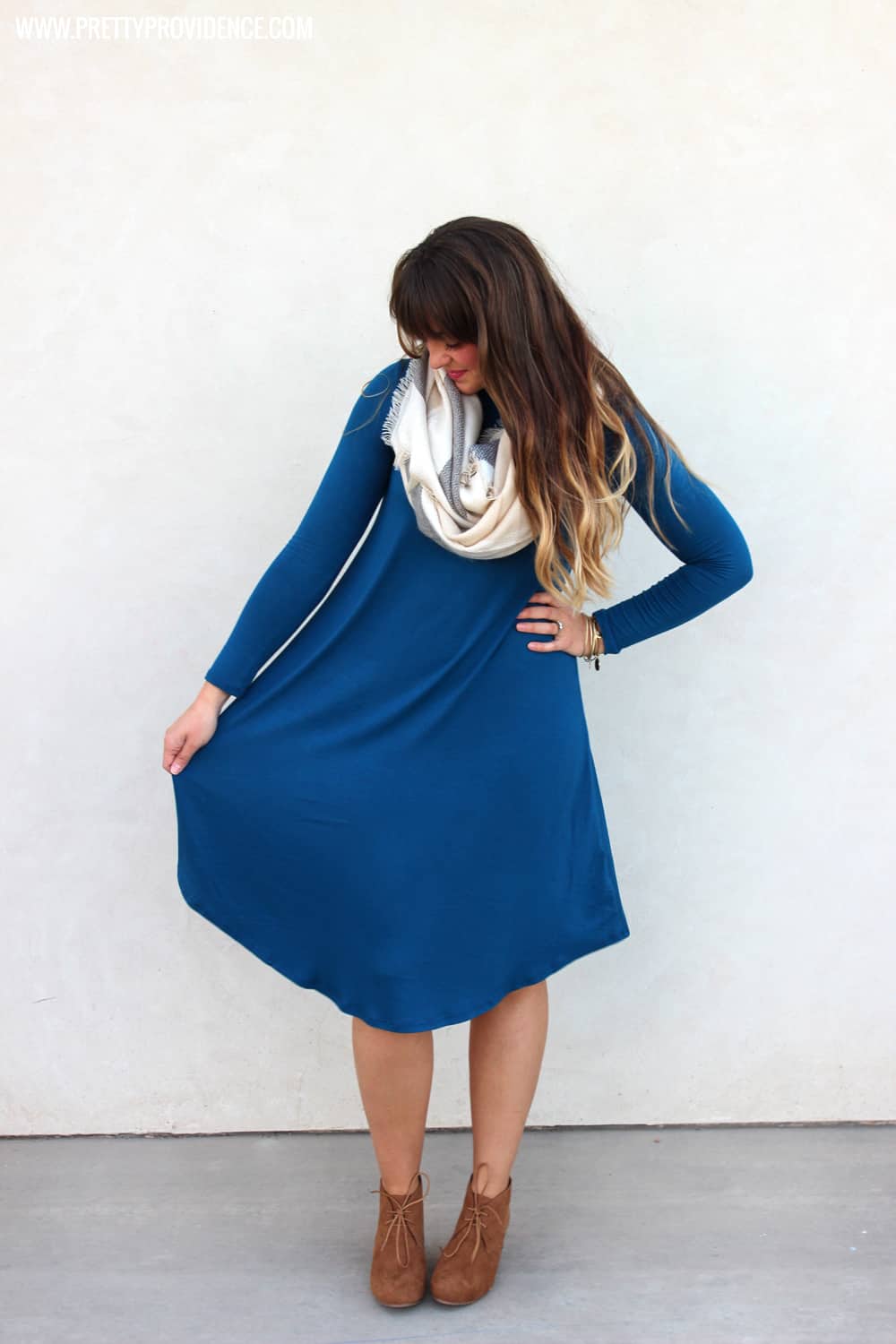 My favorite thing about
swing dresses
is that they can easily be dressed up or down. If I'm dressing it up (like pictured in this post) I usually throw on some cute booties, some bangles, and a cute scarf or jacket! If I'm dressing it down for a lazy carpool or park day I love to throw on some white sneaks, tie a light sweatshirt around my waist and throw on an adorable baseball cap (like maybe
this one
)! In both scenarios I am comfy, cozy and look like I tried! Winning all around here people.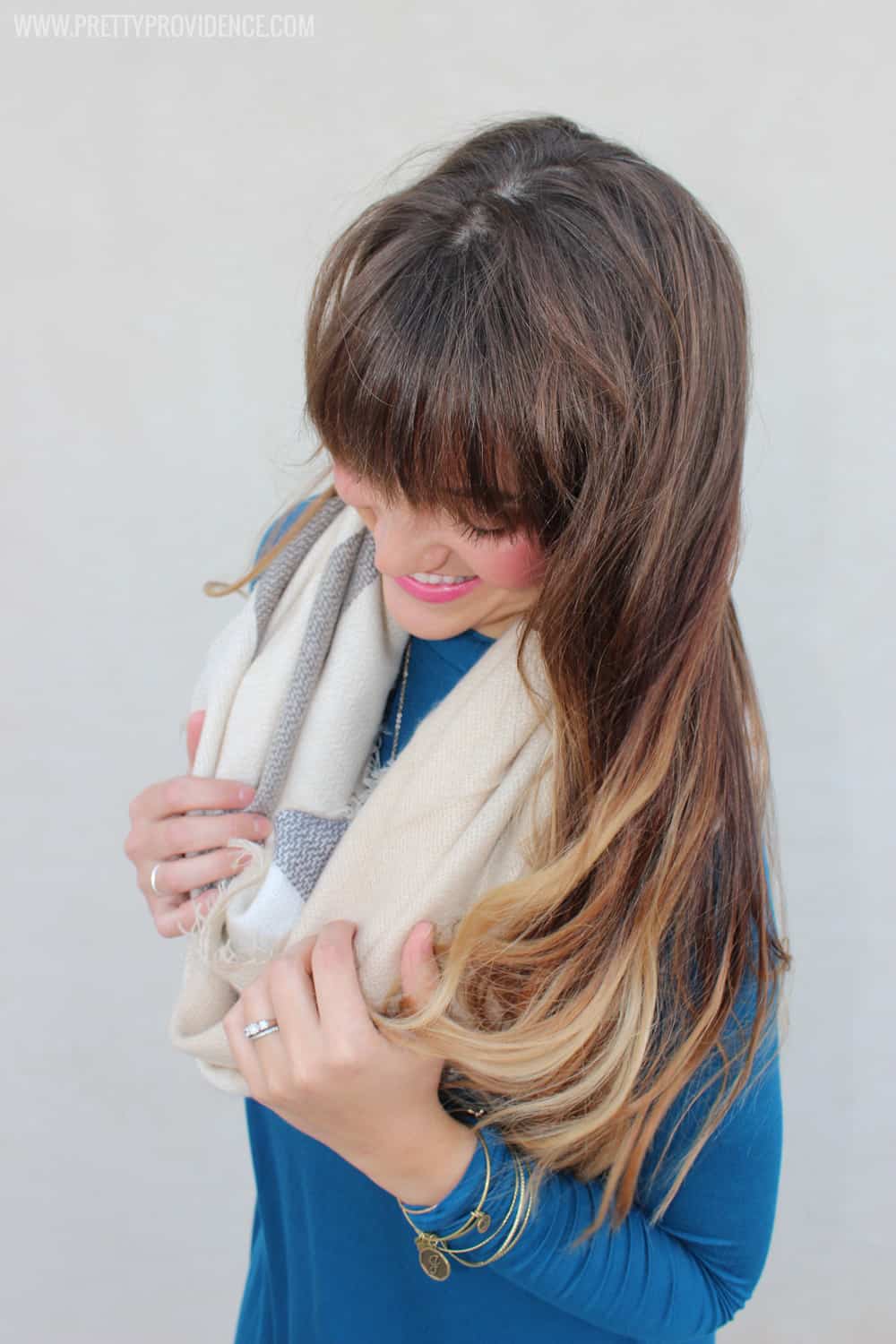 Layering bracelets is my fave right now. I wear all different kinds and sizes stacked together and it's always fun and pretty. I'm especially loving this "be the good" gold bangle right now.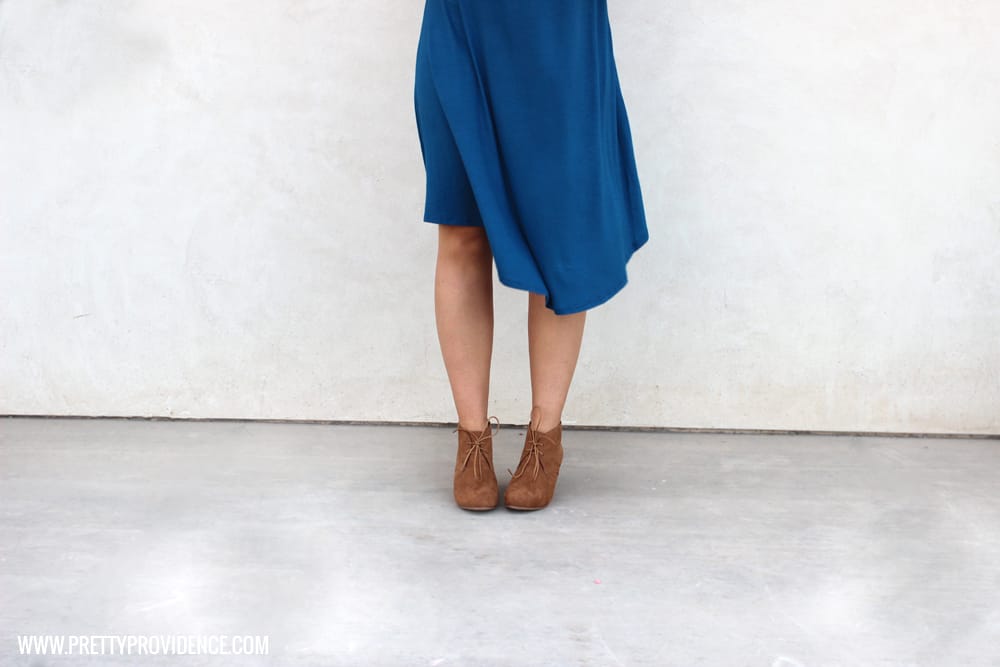 And can we talk about these
faux suede booties
??? All the heart eyes right here! I am obsessed with heeled ankle boots! You get the same flattering effect that you would with high heels, minus the feeling like you are going to break your ankle any second anxiety (just me?!). Not to mention they are soooooo much more comfortable- especially when you are chasing three little people around all day. #momlife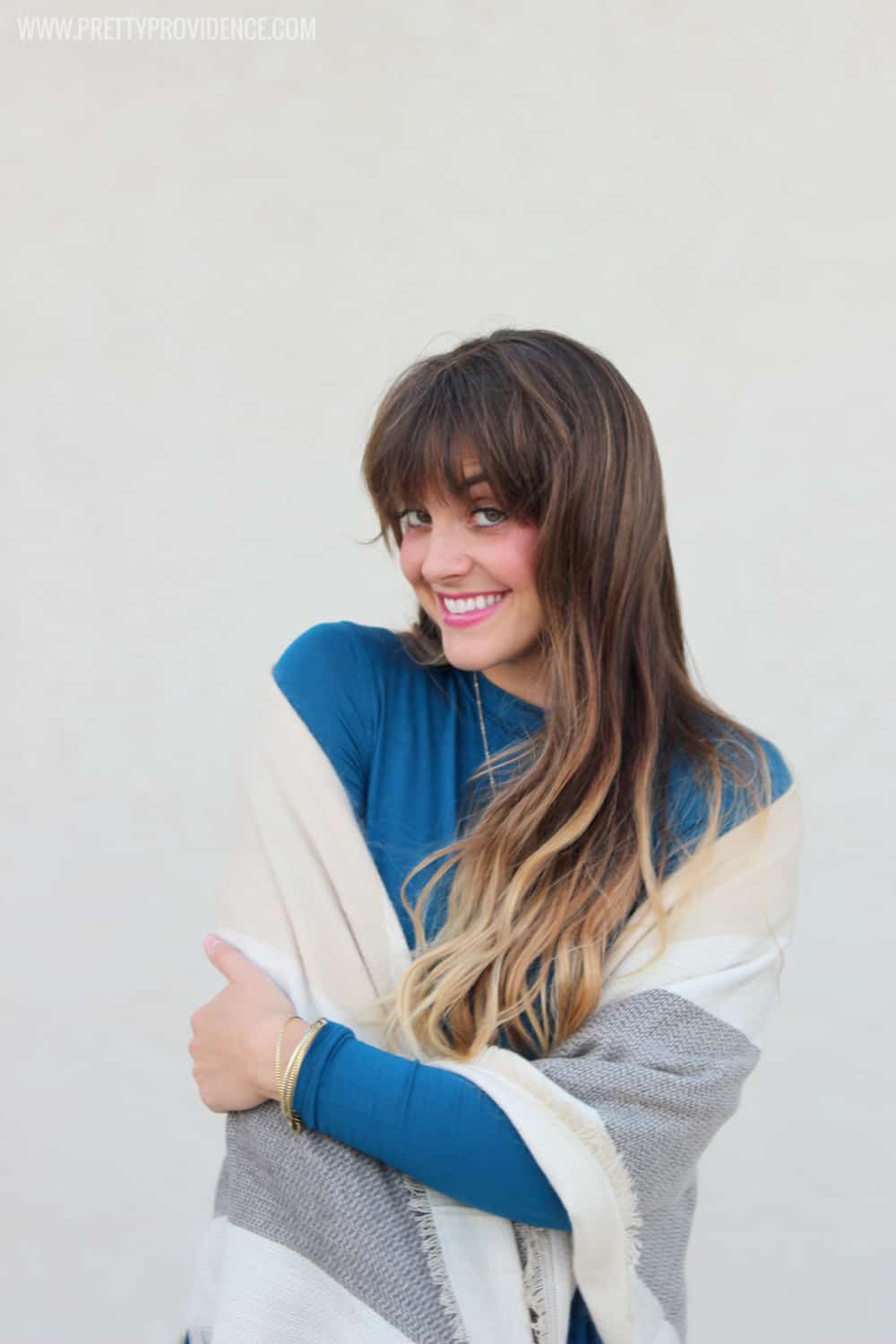 We can't forget the blanket scarf! These Plaid Blanket Scarves are on sale right now so don't miss out! They literally have every color imaginable and I wish I had one of each! I love blanket scarves so much because you can wear them ten million different ways! Wrap it like an infinity or snuggle it if you're chilly! Either way it keeps you classy.
Well there you have it friends! Have I convinced you all that you need a swing dress (or five)? ! HAPPY WEEKEND LOVES!
xo,