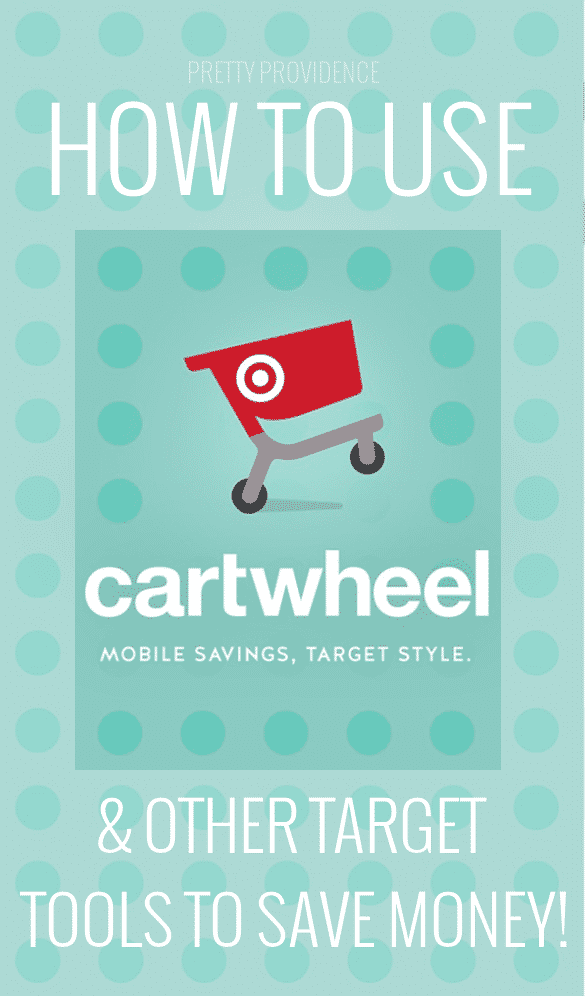 It has recently come to my attention that I've been kind of a bad friend. Sometimes I assume everyone knows about the tools I use to save money, so I don't think to mention them. Target's Cartwheel app is one of those things. A month or so ago I was at lunch with some friends and they were asking about my dress. I told them it was from Target and that I had used a Cartwheel 40% off deal to get it. They both responded "…cartwheel? what?" My whole sentence had not made sense to them because they didn't know about the Target Cartwheel app that is basically just a bunch of mobile coupons you can use when you shop there! I was shocked that two of my good friends had been going along shopping there this whole time, not knowing that they could have been pulling this app out and using it to save dough every time.
Not even a week later, a similar conversation happened when I was talking to my mother-in-law. She downloaded it immediately (it's free) and now, hopefully, all is better in her world. So I decided that it's high time I blog about a few of these things that I thought everybody knew about. If you shop at Target, and you have a smartphone, download the Cartwheel app right now.
Okay, did you get it? Awesome. Now – here's how to use it to save money like a boss:
What I like to do is pull up the app either right before I head to Target, or as I'm walking in. I click on 'browse offers' and then a bunch of categories come up. You can browse all of them, but there are hundreds, so categories is better I think. I usually check out apparel and home sections first. When I see one I'm interested in, I tap it and it asks me if I want to add the offer to my barcode.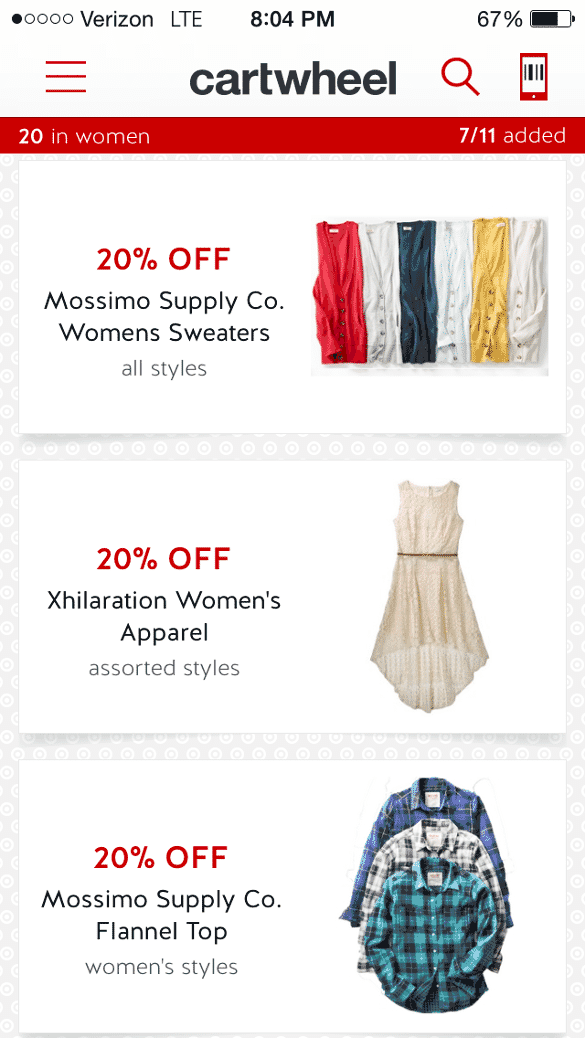 Yes please. When you're ready to check out all you have to do is choose 'my barcode' at the top of your menu. This is what you'll see: one barcode that you show your checker. They scan it, and all the discounts you've chosen that actually apply to what you're buying will come off of your bill. It's like magic! These offers can be used on top of Target's store coupons, manufacturers coupons, sales and along with 5% off if you're using a REDCard to pay. Can you hear your wallets singing praises to this app yet?!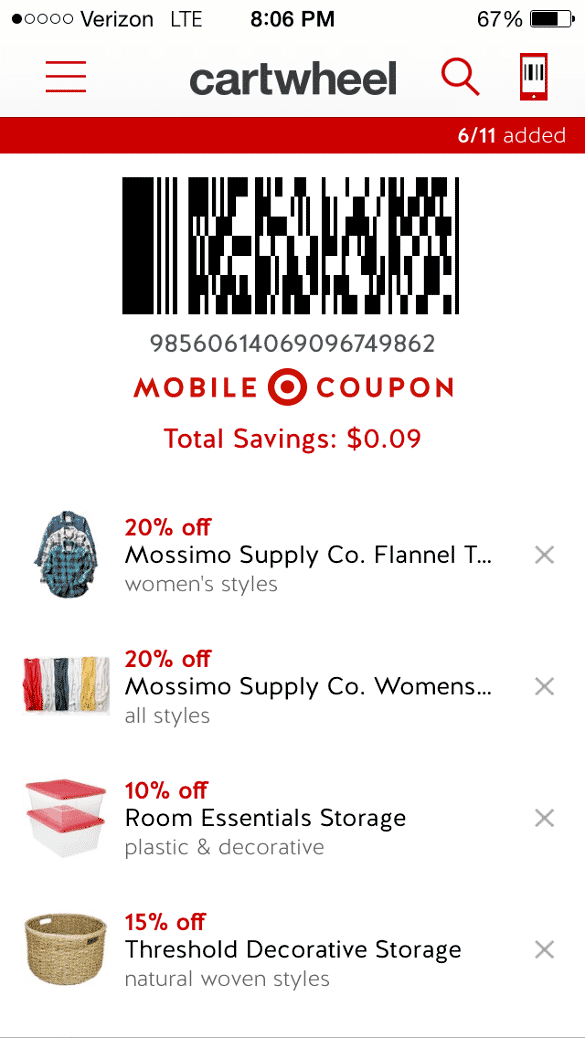 The way we all shop has changed so much over the past few years. I used to be cutting coupons out before heading out to the stores, now I don't have to thanks to apps like this one. I love it. I hope that if you haven't tried this one yet, you will, cause I know you'll be a fan too! It's just another way to save money that isn't just hitting the clearance sections (which of course I still do as well.) I also have Target's REDcard (the debit) so I always get another 5% off on top of my cartwheel deals which is dope. I'll have to do an entire other post on that, though! Happy shopping…

This is a sponsored conversation written by me on behalf of Target. The opinions and text are all mine.