Today we are so excited to introduce our Kid Activities and Ideas Contributor, Briton from Rad Mom Cool Kid. We love her and we know you will too!

OUR LATEST VIDEOS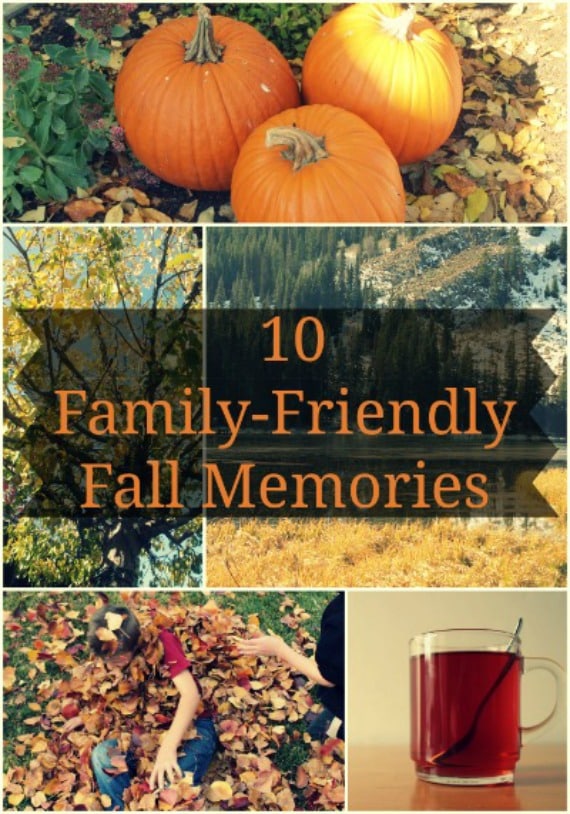 Hey, guys! I'm excited to make some new friends and be part of Pretty Providence's contributors! Today, I'm sharing 10 Family-friendly Fall Memories to make this autumn awesome:
First, you should know that I only like summer. I grew up in Texas and Oklahoma where "summer" temps last 6-8 months. That was my normal. Shorts and flip-flops. Shorts and flip-flops. So naturally, I ended up in Utah, where we have 4 seasons and my precious summer lasts only about 10 weeks. I'm getting emotional so I'm stopping there.
The only way I get myself through the throes of winter, spring, and fall is by forcing myself to find the small joys of the season. It is generally a stretch. Last year I busied myself boiling all kinds of good smelling things of my stove, fancily calling them room simmers. It sort of helped. We also had a neighborhood leaf celebration on one of those rare "Indian Summer" days where it looked like fall but a summer sun shined down on our backs.
This year, I've been trying to dress like it's fall instead of hanging on to my sandals until my toes are purple from the cold. You know, sweaters, booties, jackets and scarves. That's probably been one of my better plans…too bad it took me 10 years to come up with it.
So, with nothing more to say about my issues with the seasons, I bring you a fab list of activities that is sure to give you and your family a great collection of fall memories: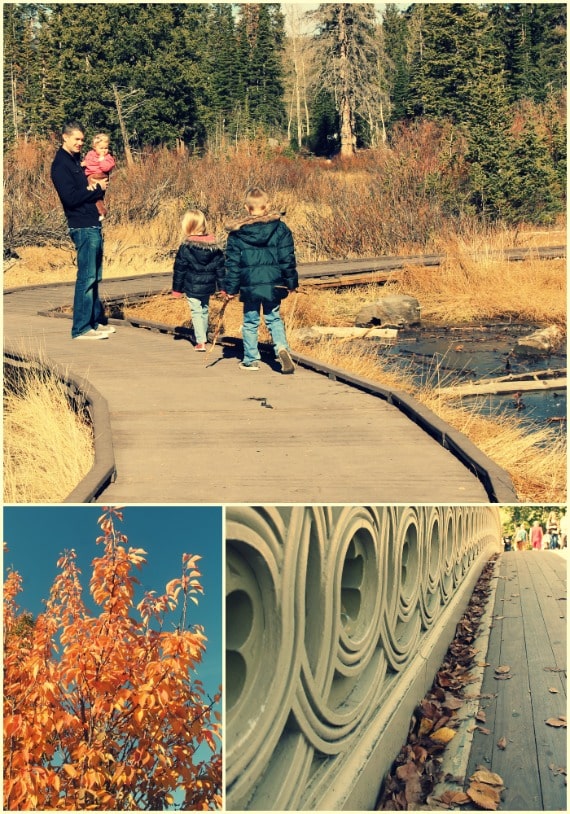 1 Hike– we're lucky to live at the foot of some killer mountains with hikes ranging from easy to super hard. There's something for everyone and my kids LOVE to go on hikes. I love how fresh the air is and the nature recharge my spirit gets.
2 Jump in Leaves– the crunch!
3 Yummy Drinks– one my favorites is a cup of cozy fall tea
4 Long Drive– I love a good long drive to the mountains. Getting lost in that many changing leaves is amazing.
5 Pumpkin Patch– we have a local farm just down the road- I love how cheery the rows and rows of pumpkins look when I run errands
6 Fall Treats– cinnamon rolls, pies, cookies, bread!
7 Scarecrow Row/Festival– our neighborhood has a fun display of scarecrows made by residents
8 Corn Maze– we have several in our area
9 Leaf Art– color the leaves, paint them, collage them!
10 Nature Walk– collect flowers, leaves, rocks, and grasses. Our rule is we put our collections on the steps of our porch to make houses for the bugs…so I don't have to vacuum up bits of nature for days.
What are your fall traditions?