Hey guys, Briton from Rad Mom Cool Kid checking in again. How have you been?
I love Thanksgiving. No, I'm more like border-line insane person obsessed. Having my own hidden room where I paste black and white surveillance photos of other people's turkeys and side dishes does not seem creepy to me.
This year, I'm setting up a thank you note station on Thanksgiving. My kids are young and fresh so I'm still working on teaching them everything they need to know to survive/be normal/be productive/have fun/not suck/etc. One major thing they have a hard time with is being thankful for how good they have it. Because they really do. My hope is that sitting down with a purpose will remind them of things/people they are thankful for, keep them out of my face while I cook, and use up my hoard of stationary. I'm all about killing several birds with one stone.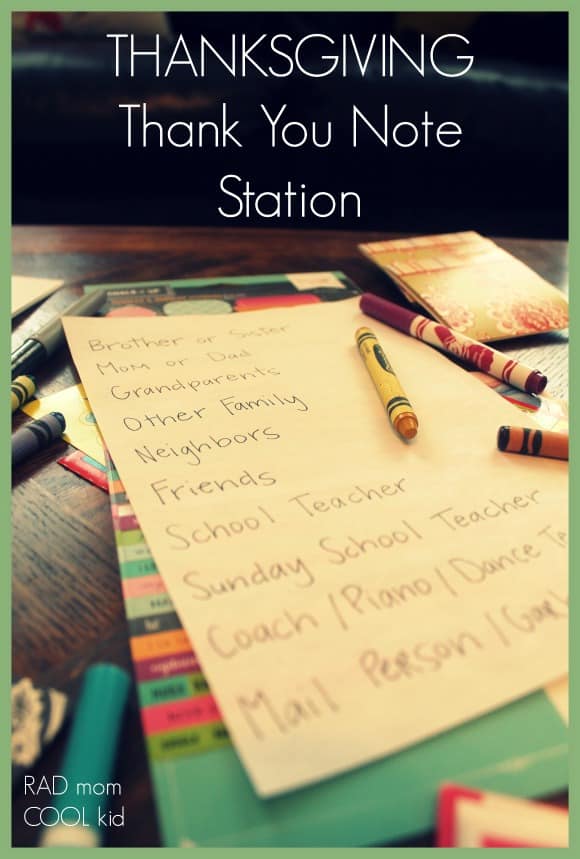 Thank You Note Station
-pens, pencils, markers, and/or crayons
-stickers
-stationary
-envelopes
-list of ideas
I set ours up at the coffee table. It would be fun to watch the Macy's parade at the same time!
A list of important people in their lives helped get them to stop whining about being "unable to think of anything" #momtrick
This kept them all entertained for a nice while, especially the girls!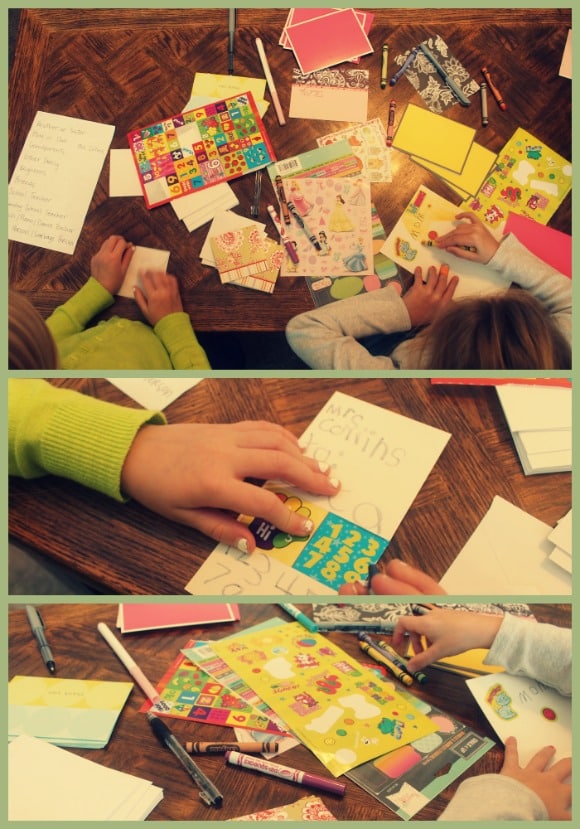 How do you teach your children gratitude?
-Briton
If you liked this post, check out my thankful banner!