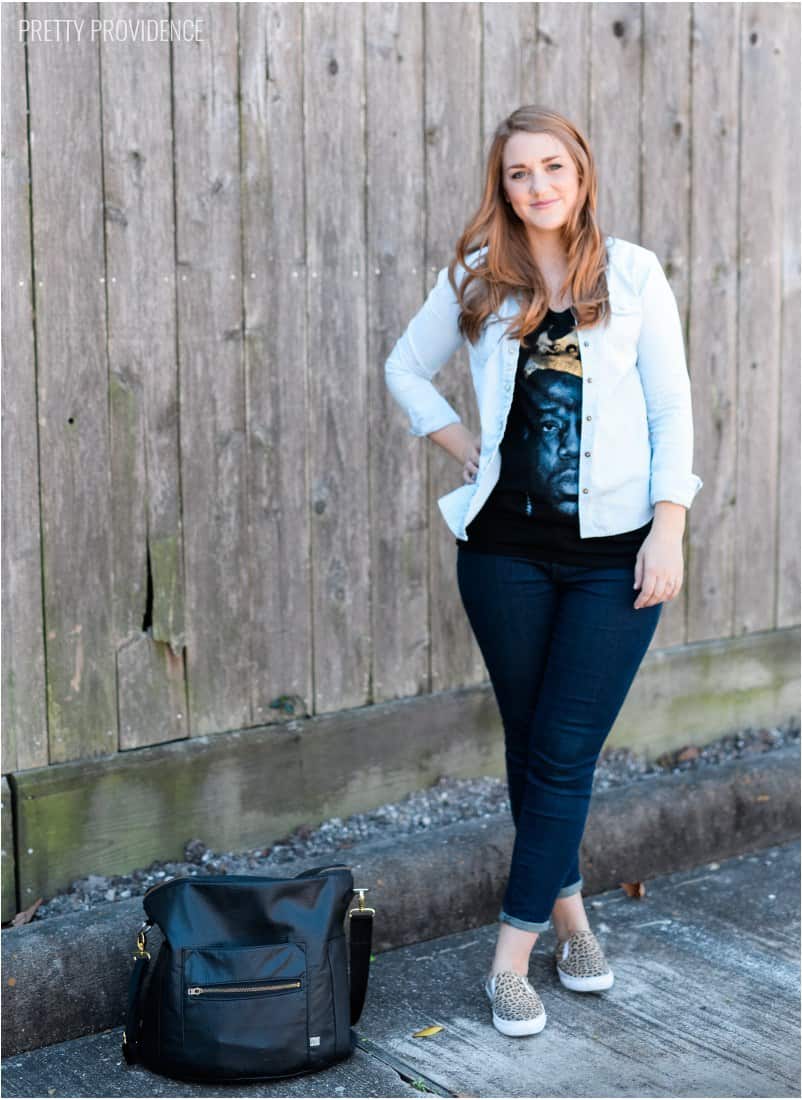 Hey you guys! Today you get to see my everyday outfit, what I actually wear most of the time – t-shirt and jeans! I got this biggie t-shirt last spring at Target and I'm obsessed with it. Many people are surprised to find this out, but my favorite music to listen to is rap. I never get sick of it, and I need it in my life every day. I don't really listen to a lot of new stuff, mostly the classics from the 90's and early 2000's… Biggie, Tupac, Jay Z, Ludacris, Eminem, to name a few. Mike Jones is one of my faves that is actually from Houston so I like to think that someday we might run into each other…. anyway, I wear this t-shirt a lot.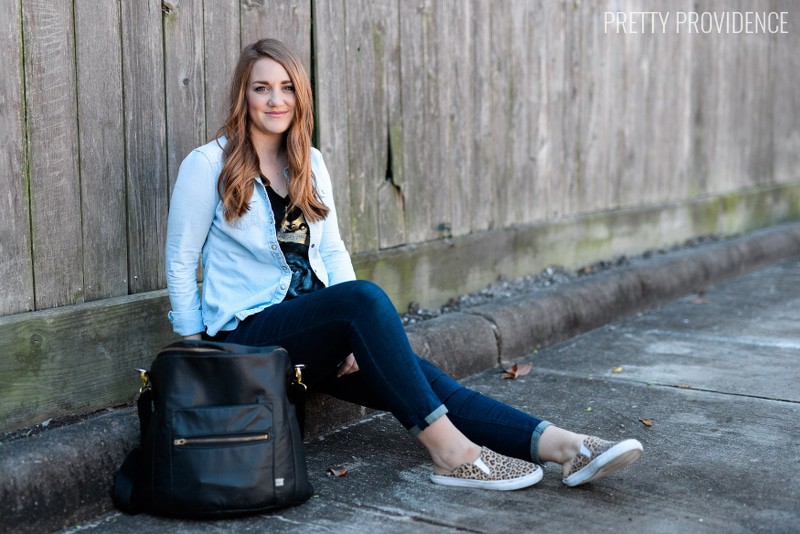 I found the chambray shirt at the thrift store for $1.50 (American Eagle) and the shoes from H&M on clearance for $7. So I just feel very 'ME' in this outfit. It is an accurate representation of who I am. Do you have any outfits like that?!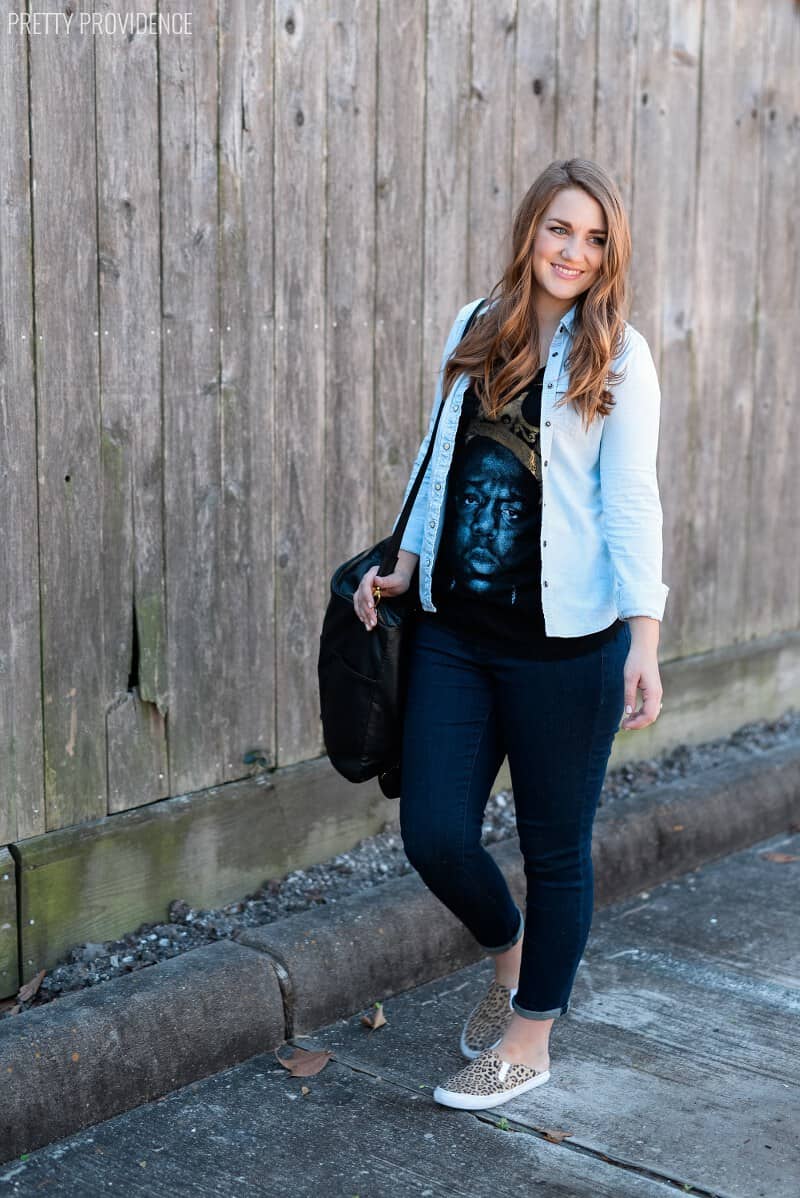 I also have to give a shout out to my favorite jeans on the planet, Target's mid rise jeggings. I now have 5 pairs of them in different washes. They are so comfortable and I love the fit, plus they can be found on clearance on occasion so you can get them for $10 if you're lucky.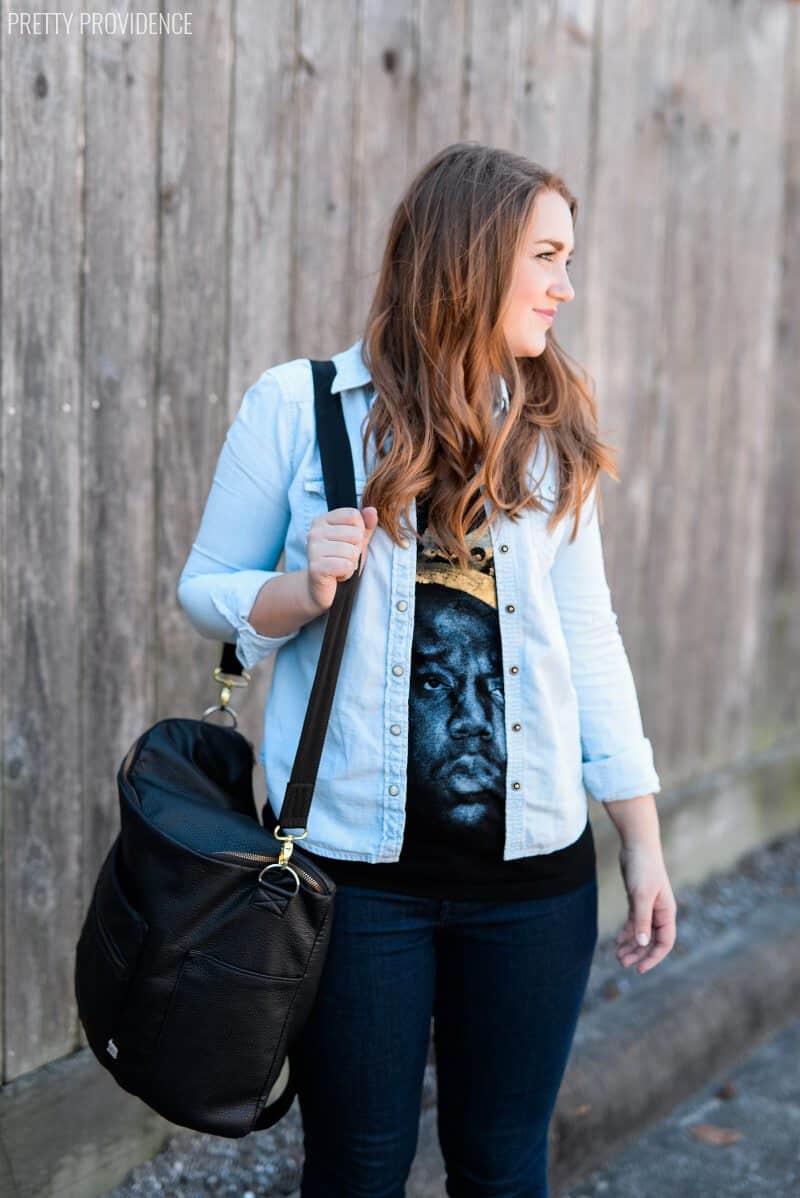 Last but not least, my Fawn Design diaper bag! Isn't it beautiful? I've blogged about it before but I've been using this bag daily for over a year and it's held up awesome. I get so many compliments on it too… so if you're looking for a good bag I highly recommend this!
Biggie T-Shirt | Target| Similar | Similar | Similar
Jeans | Target
Shoes | H&M
Bag | Fawn Design
Chambray | Thrifted