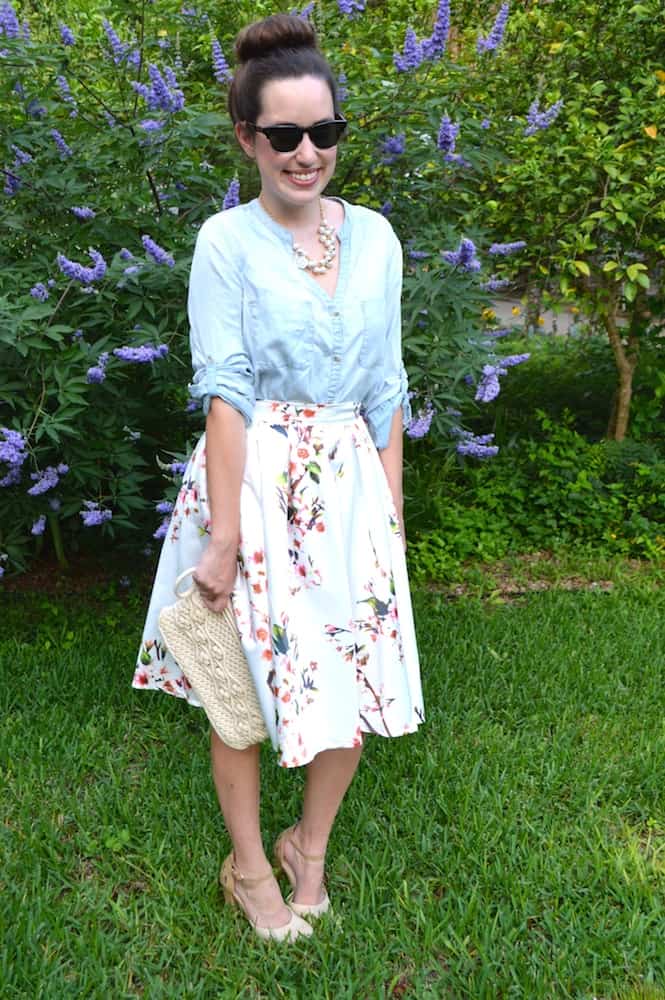 Hello! It's me again! In case we are only just meeting, my name is Alice and I blog over at The Lone Star Looking Glass.  I am mostly a fashion blogger, but you can also find me blogging about my many adventures in Texas. My husband and I are new to Texas, and exploring the Lone Star State has been such an exciting adventure so far and I can't wait for more!
But instead of talking about good ol' Texas today, I'm going to share with you how I like to style my favorite floral skirt for everyday wear.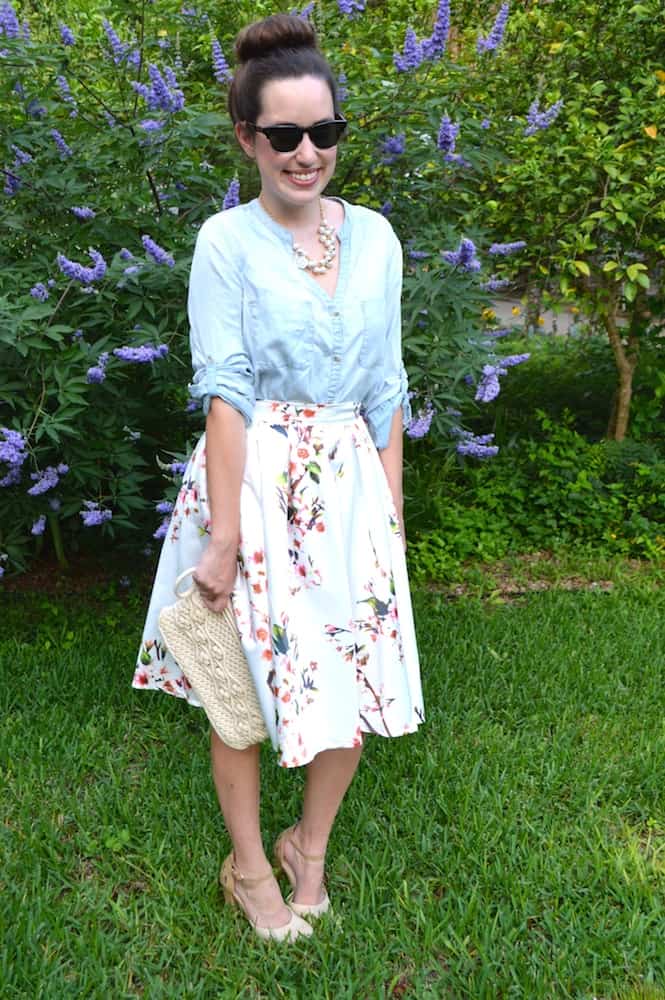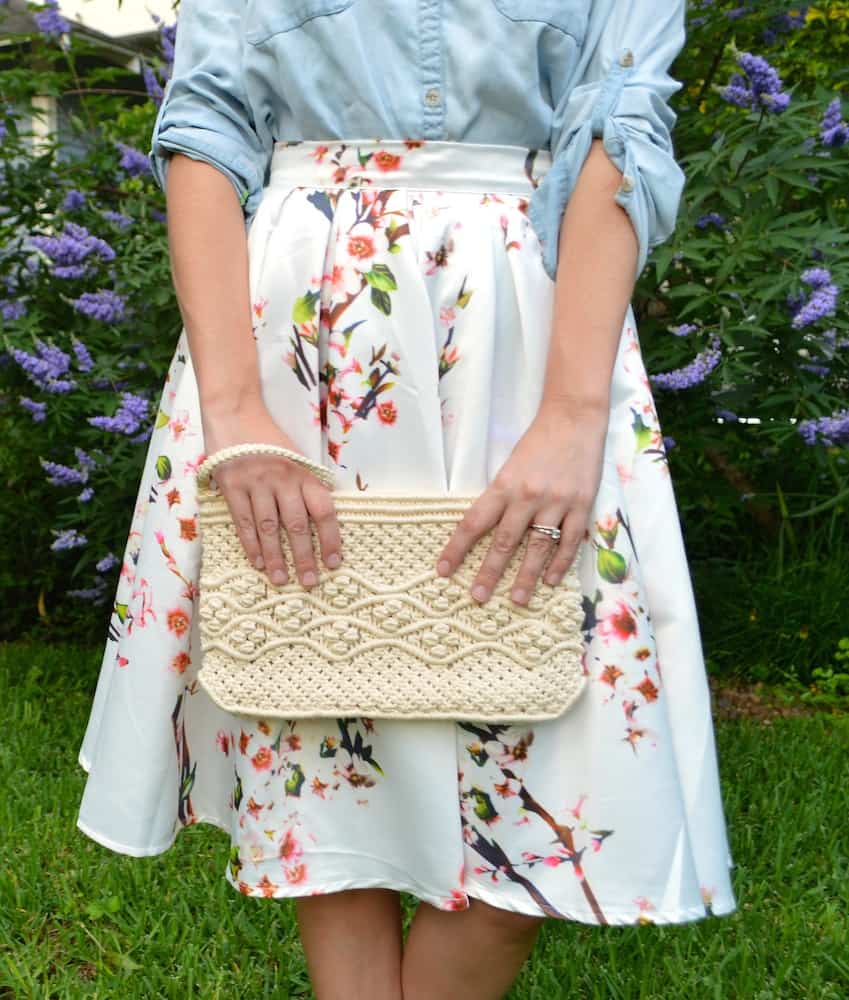 When this skirt first arrived in the mail, I pulled the shiny material out of the packaging and thought: WOW this is a fancy skirt! I was almost a bit intimidated by it. Usually my day to day office/weekend wear isn't actually this fancy.
I was thinking how could I tone this skirt down and make it appropriate for the office or a casual weekend brunch? The solution is: chambray!
In my opinion, chambray dresses just about anything down. Imagine a maxi skirt with a chambray top, it instantly looks "southwestern chic." Wearing a chambray tank under a black blazer definitely takes business "casual" to a whole other level.  That's why my favorite way to wear this fancy party skirt is with a casual chambray button up top.  The one I'm wearing is more on the looser-side but a fitted one would work just as nice.
Because this bright floral skirt is such a focal point, I decided to style the rest of the look with neutral jewelry, heels and a plain crochet clutch.
Now it's time to get to the best part of this entire post. Are you ready?
This skirt is less than $20!! You heard that right.  If you haven't shopped at SheInside yet, than you are in for a treat! (I promise this isn't an ad, SheInside is just a really great place to get great deals on trendy & fun pieces.) I've shopped at SheInside a couple of times and have found the quality is really nice too!
In case you are interested in the other pieces of the outfit, my necklace is only $15 from Benevolent Jewels. (Looks kinda similar to the J. Crew one that was popular a few months ago right? I like this price point a whole lot better!) My shoes are from Seychelles, and on sale too! And my clutch is an old Target clutch that I simply will have to have for the rest of my life, because it goes with everything!
Chambray has become a closet staple that is so easy to mix and match with a number of things.  What is your favorite way to wear chambray? I'd love to hear!
For more fashion inspiration, style tips, giveaways & good deals, be sure to follow me at The Lone Star Looking Glass!
—
alice