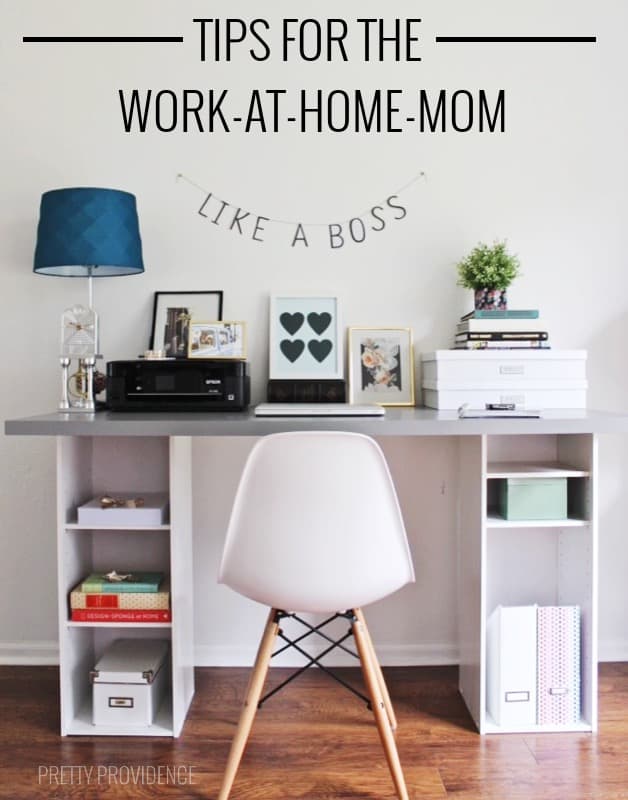 So this is the story all about how my life got flipped, turned upside-down…. seriously though. I had a baby and everything has been different ever since. Obviously. It's not like I didn't know things would change once sweet June came. I knew what I was signing up for! But it doesn't matter how mentally prepared I was… it's a hard adjustment to make.
I work 20+ hours a week and take care of a newborn. Which, as most people know, is a full-time 24-7 gig. So when's a mama supposed to work?! The first month back at it after she was born was probably the hardest month of my life. I thought I was drowning, and I wasn't sure if I could keep doing it. I wondered how my friends with multiple kids were pulling this off. I truly love blogging and definitely didn't want to give it up. After a lot of soul-searching, some pep talks and trial and error, I've figured out some ways to make it a little easier for myself and my family.
Tips:
Keep work hours. I have almost exclusively been writing my posts, planning and making lists between midnight and 2 a.m. It's not the ideal, but it's just the only time I can do it. Then there are some things a blogger can't do during those hours – like stage and shoot photos. Luckily June does nap for a few hours each day, and during that time I usually get some work in, other times maybe a shower or some kind of housework. I try not to work when she's awake, but sometimes I just have to. It's okay, it's life.
Have a plan. Having a plan helps a ton with productivity. At first, every time the baby fell asleep I was faced with ten choices. I could sleep, I could work, I could bathe, clean something, waste time on social media or eat. If I wanted to work I didn't know where to start because I didn't have a plan. So I wasn't ever very productive. Rookie mistake! Now I use a planner, make to-do lists and prioritize them so that I can get as much done during nap time as possible.
Secret Weapons: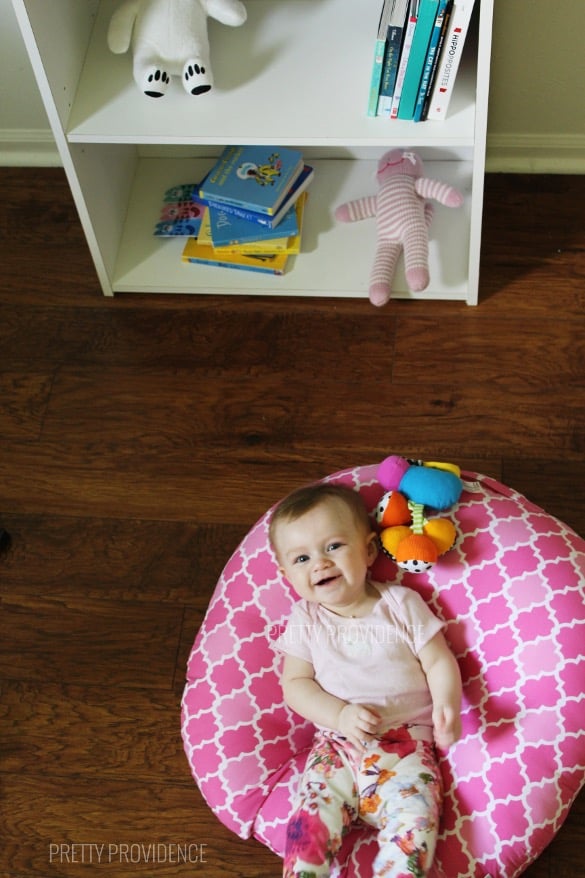 The Boppy Newborn Lounger! June looooves this pillow. It's the perfect shape for her to hang out in and as a newborn I would plop her in there during play time when I needed to give my arms a rest. Now she loves to watch me take pictures, do projects or make dinner. I talk to her and make faces while I'm working, and she sits there, kicking and smiling, it's fun for her. Have you seen these? I would go as far as to say it's a must-have. It gives me peace of mind knowing that I can turn around for a minute and she won't be rolling around anywhere! I snapped this pic a couple weeks ago while I was taking photos for this post. You can find one of these magic pillows at Boppy.com.
White noise. White noise has proved to be so helpful in getting the babe to sleep longer stretches, which is awesome. But I'm actually using the white noise for myself now, too! One night a week, I let my husband and baby hang out together while I get some work done in another room. At first this didn't work at all, because the second she cried (or did anything really) I couldn't focus and would come running. My husband usually has it covered though, so I started turning on the white noise and telling him to just come get me if she's hungry or really needs me, and it has made all the difference. Also, you can get a free white noise app, then decide if you want to get a machine. I have this one.
Have friends. Working from home is a double-edged sword. You get to work in your sweatpants with Netflix in the background? That's rad. But sometimes you need someone to bounce ideas off of, to give you a boost or to just talk to someone about the weather. I actually miss having co-workers and working in an office on occasion! It's good to make some friends who also work at home that you can call or text when you need to – like a little support group.
Ask for help. If you have kids that are old enough, ask friends or other work-at-home-moms if they'd like to trade play dates once or twice a week. If that is not an option, hiring a babysitter for a few hours a week might make all the difference. My friend Roo is a genius and has recently hired an after-school babysitter to drive her kids home from school and to their extracurricular activities so she can work during that time in the afternoons. I will totally be doing this when June is older!
Designated work space. I mentioned this before, but if I'm going to get any work done I have to be in a separate space from my family so I'm not distracted. It doesn't matter where, you don't need a fancy desk, just find a quiet spot in your house where you can focus & get more done in less time.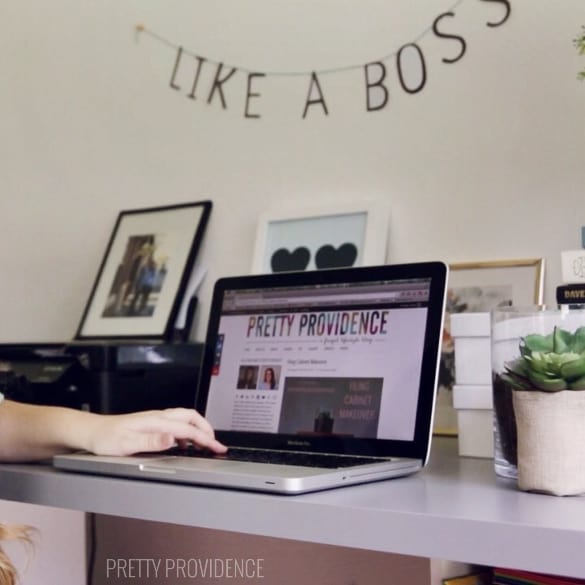 Don't ignore your family. Wait. Didn't I just say to close yourself off from everyone while you work? Yes, but that's just during designated work hours! When you're with your family, be with your family. Whenever I pull out my phone or laptop and try to do work things I start tuning my family out, which ends in frustration for everyone, and added guilt for me. I'm not perfect, but I've improved greatly at the 'not ignoring' since deciding I would rather work in the middle of the night than when I should be with my family. Relationships are more important than sleep. Haha!
So those are just a few things making my work-at-home-mom life easier these days. Are you a WAHM too? Or a SAHM? Or any kind of parent!? What are your tips for making life easier with a newborn? I'd love to hear them!

Pssst. You can find Boppy on Facebook, Twitter, Pinterest & YouTube too.
This is a sponsored conversation written by me on behalf of Boppy via Burst Media. The opinions and text are all mine.