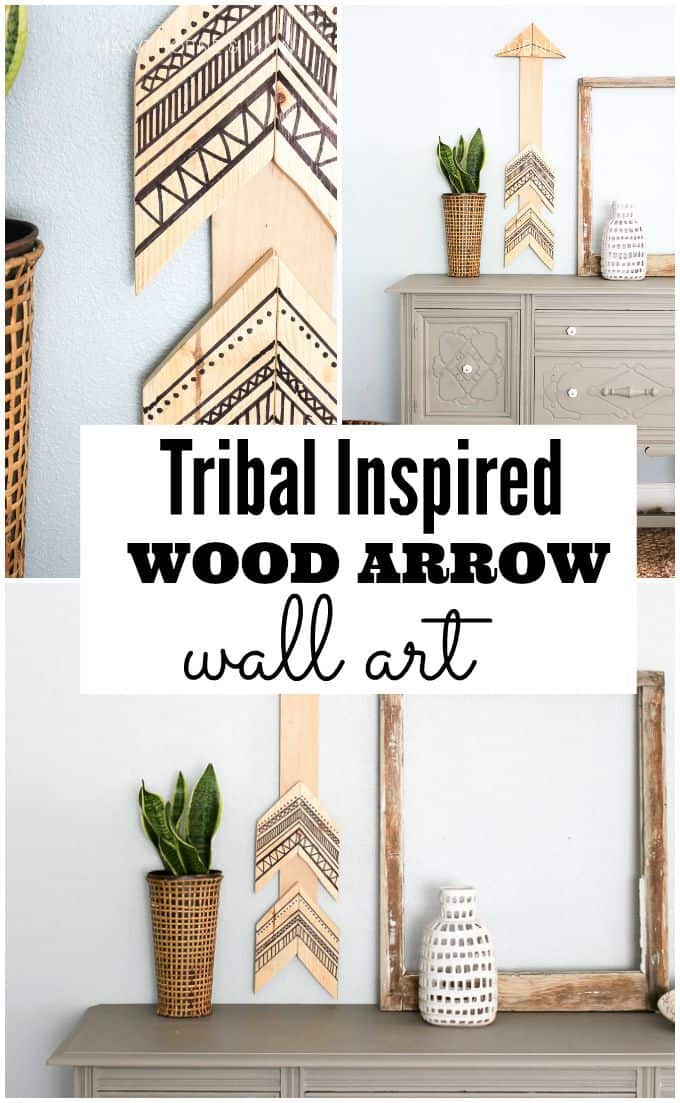 Hello Pretty Providence readers! This is Shonee from Hawthorne & Main, here to share with you another great DIY project!
I have been loving the arrow trend that has been going around the past little while. Today I am going to show you how easy it is to make this tribal arrow wall art!
Am I the only one that is loving blond wood?  I am seriously being drawn to wood that is left its natural plain light color. So, for this project I left the wood as is!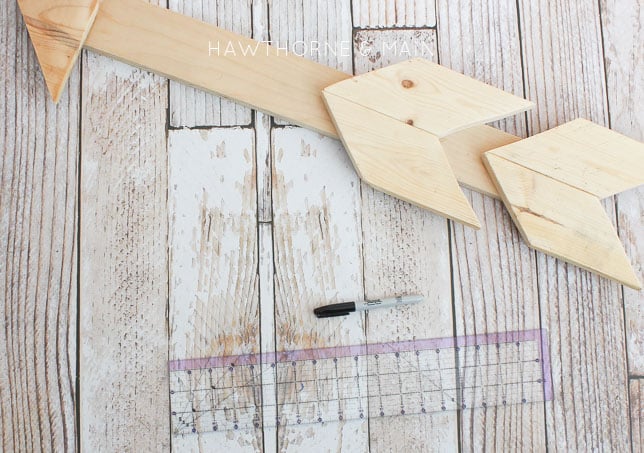 SUPPLIES:
-wood arrow
-sharpie marker
-acrylic clear ruler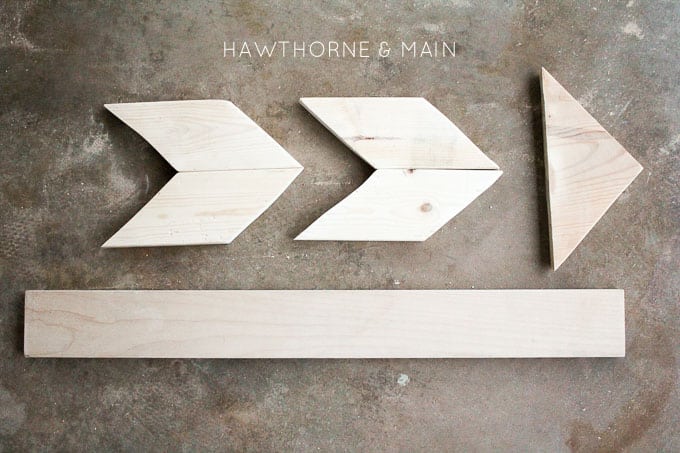 I decided to make my own arrow, since I had some left over wood from a different project.  You can certainly do that or I know that I have seen some really cute ones at Joann or even Hobby Lobby.
Before I started to draw my tribal design onto the wood I did a quick google search and picked a few different elements that I wanted to incorporate into this arrow art.
That is the cool thing about going online for inspiration.  You can find elements of different ideas that you like and then mix them all up to make it your own.
The elements that I added are zig zags, vertical lines, dots and even X's. Let your creativity shine!
I started at the bottom and worked my way up.  Be sure that you are keeping everything symmetrical on both sides of the arrow. The clear ruler really comes in handy for this!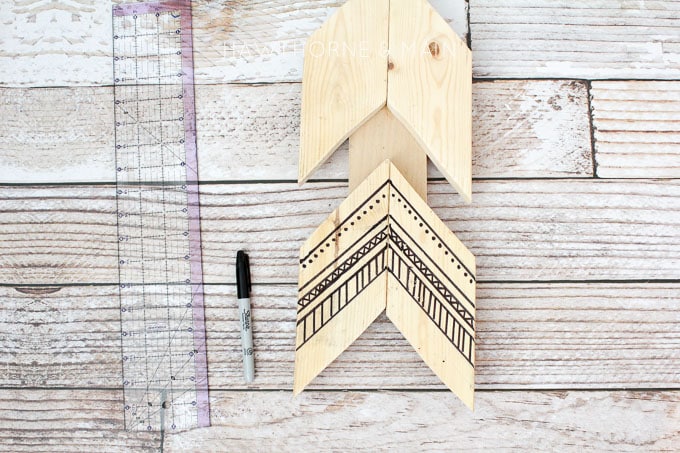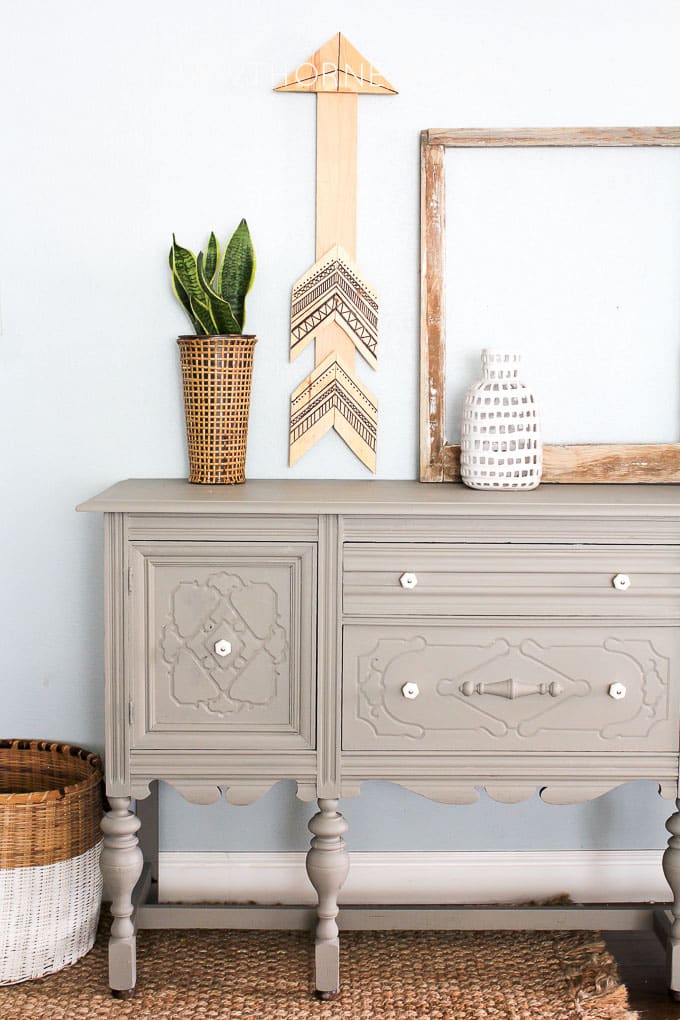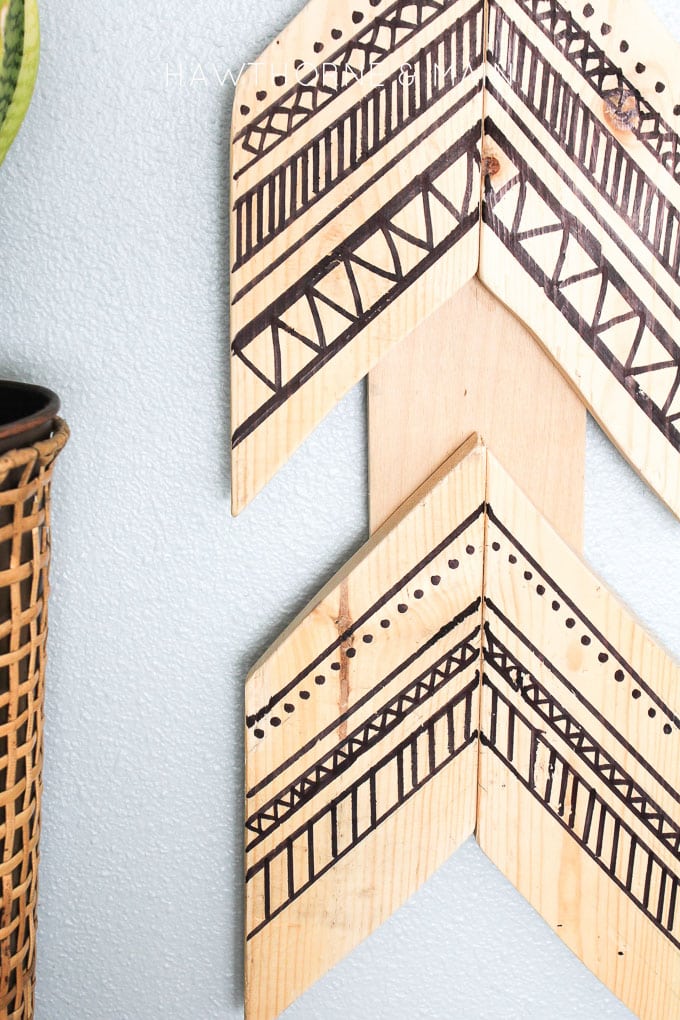 After it was all done I used a picture hanger to attach to the back. I am still not sure exactly where this will go, but wouldn't this look amazing in a gallery wall or kids room!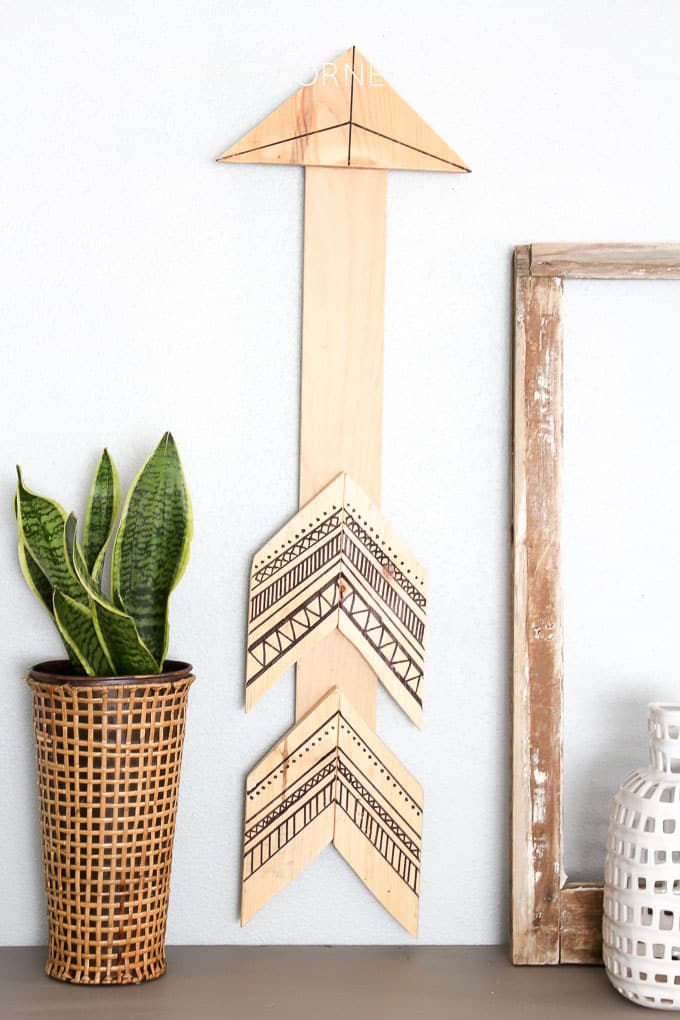 HERE ARE A FEW OTHER PROJECTS FROM HAWTHORNE & MAIN: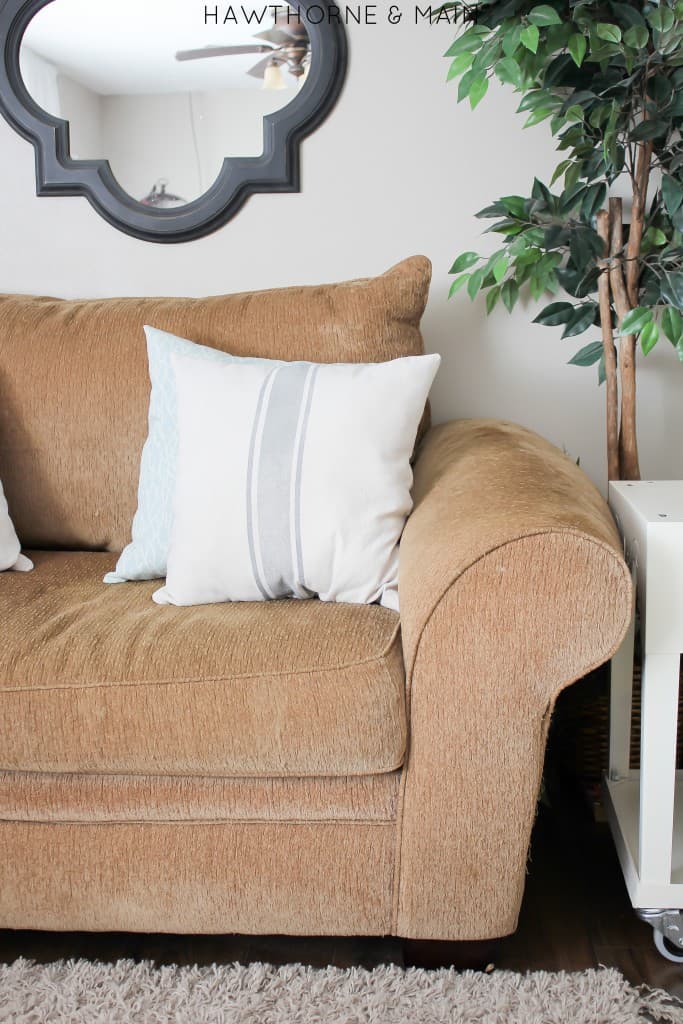 Pineapple Heat Transfer Vinyl Bag