I'd like to thank Michaels for sponsoring this post! As always, all opinions and writing are my own.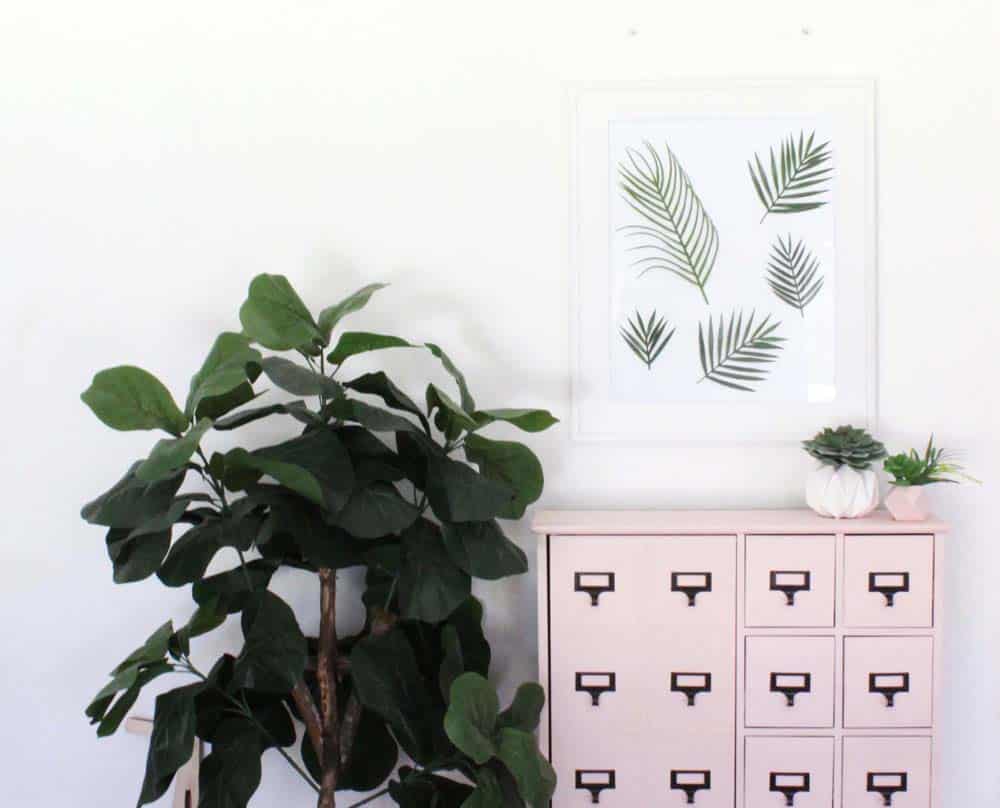 I am just LOVING all the tropical plants (okay, the faux tropical plants) lately, and I'm putting them all over my house! I just can't get enough. I also have a new favorite picture frame (Platinum frame from Michaels) and I bought a few of them without really knowing what I was going to do with them. I decided I wanted to try something different with one- and this tropical leaf wall art was born! I am loving it. It's so easy too.
Here is how to make your own:'/[[
Materials:
Platinum Frame by Studio Decor (or other picture frame)
Watercolor or Art Paper to fit in the frame
Tropical leaves
Wire cutters
Glue gun & hot glue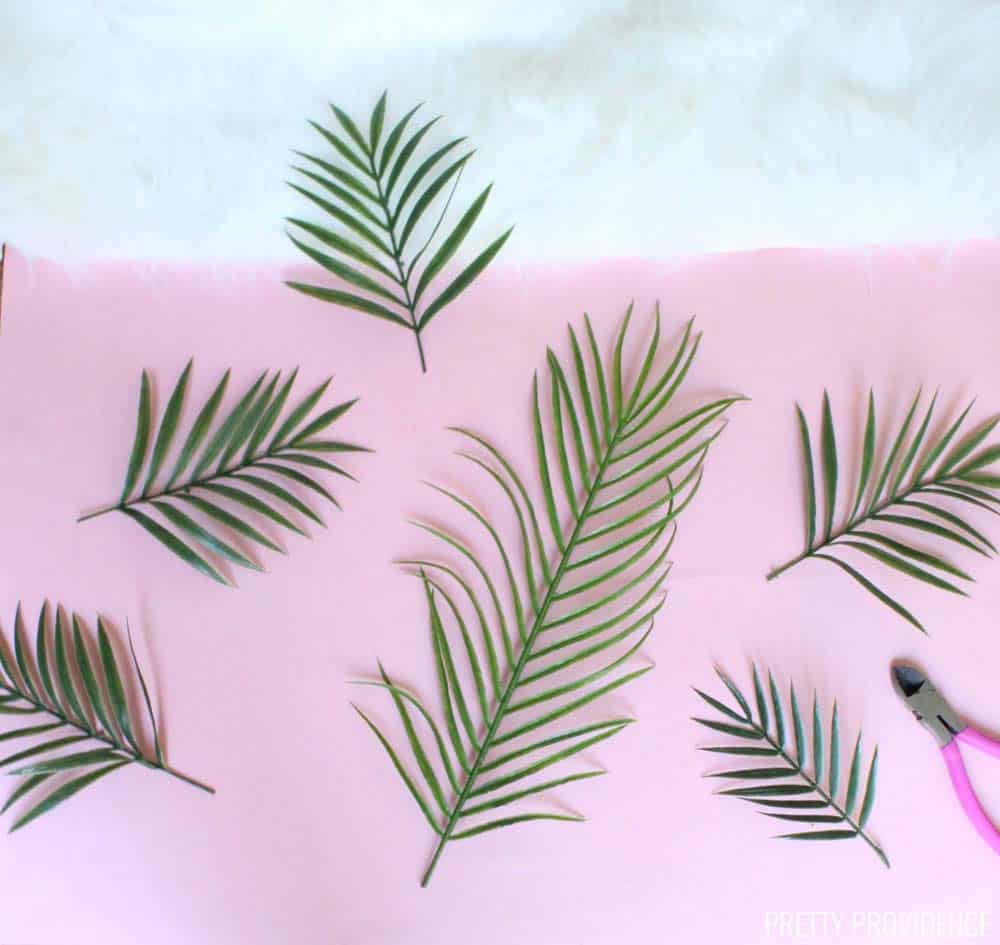 Step 1: Cut some leaves off of the bunch if yours came that way, and trim them to the size you like.
Step 2: Arrange on art paper however you like it the best.
Step 3: Glue the stem down, and maybe one or two of the leaves, but leave some loose!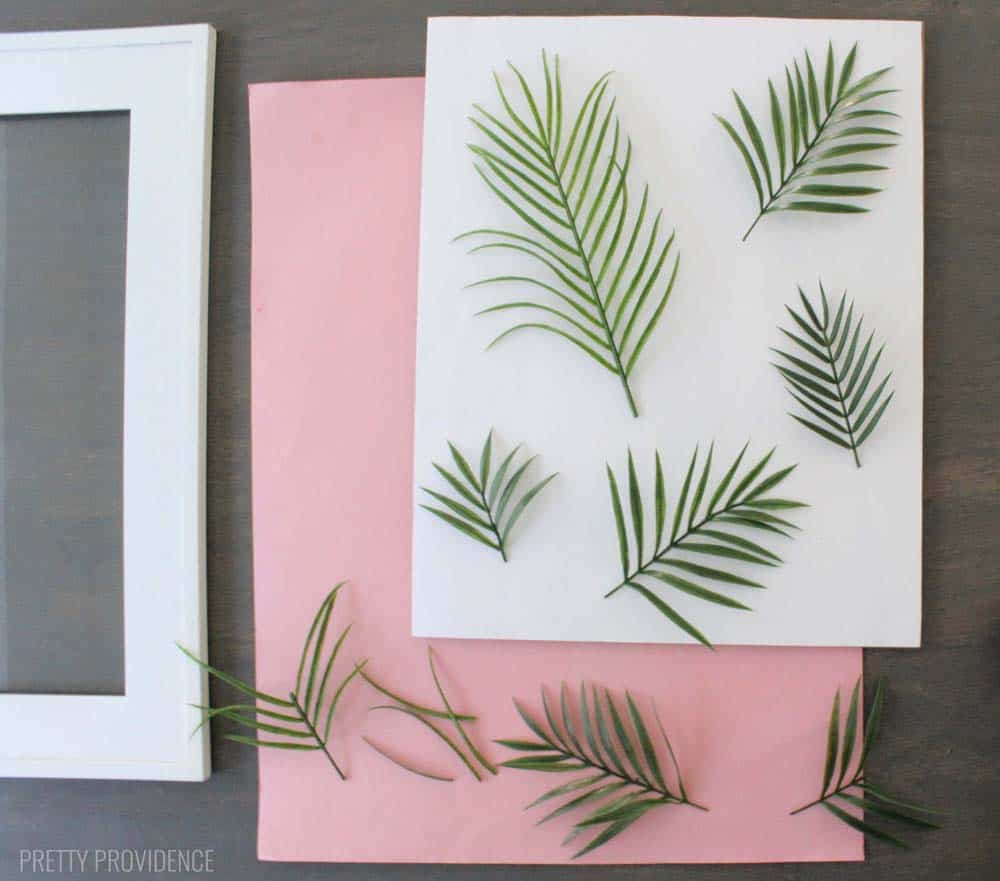 Step 4: After glue is dry, place leaf wall art in frame. Hang it up!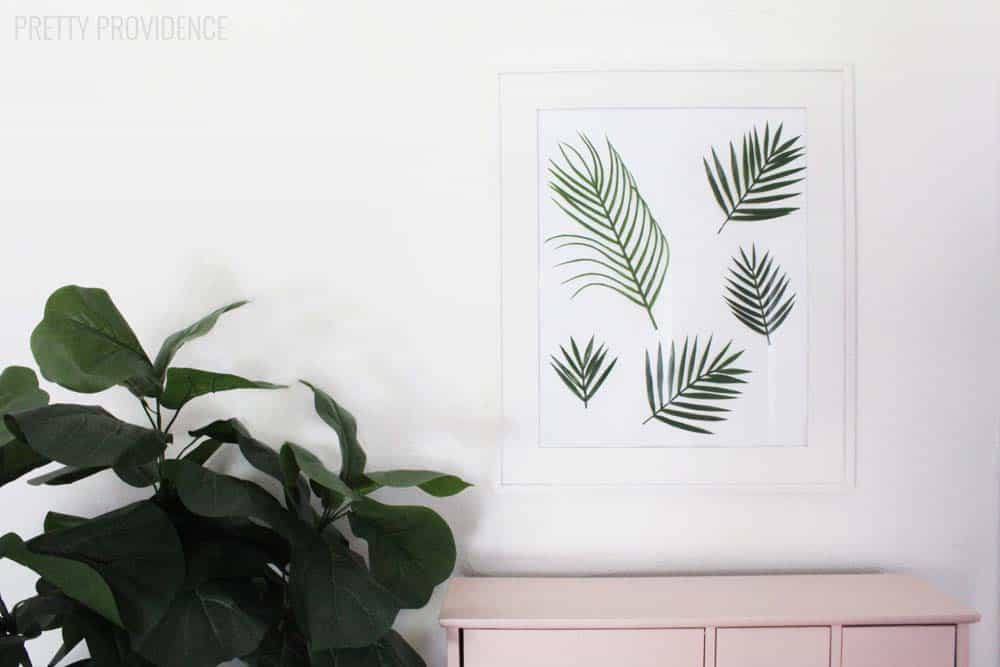 I think this is such a fun addition to my wall, and it's something a little different than the normal art we have up. It's hard to tell in the photo, but you can still tell it's 3 dimensional under the frame!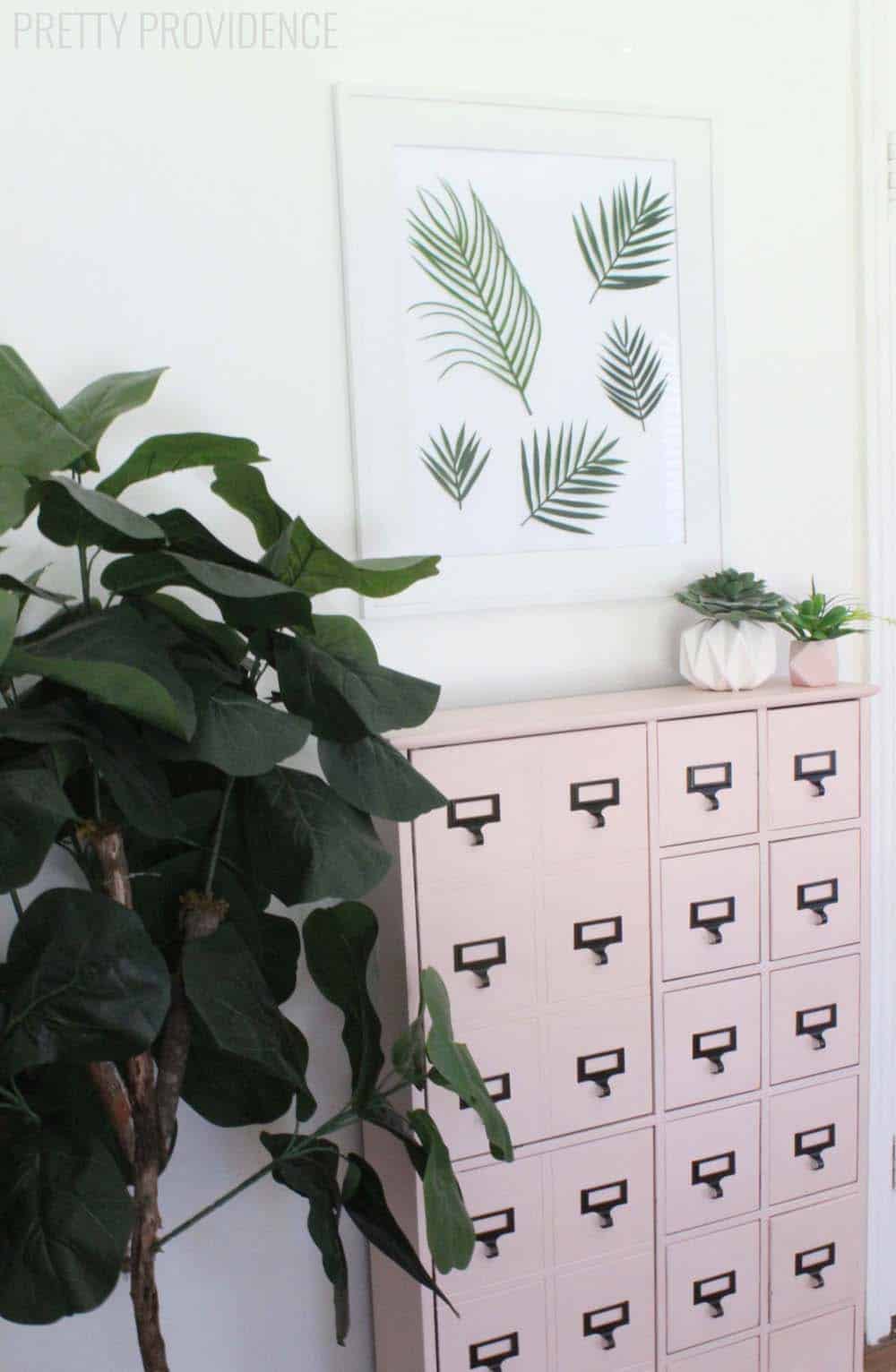 I love this particular style of frame, because it looks like there is a mat but what you see is actually just part of the frame! It's so beautiful all by itself, and everything I put in them just looks amazing. I think I am up to having 6 of these around my home and I don't plan on stopping any time soon when Michaels are always having such great sales on their frames! Speaking of which – right now they are 55% off as part of Michaels' Make-a-Thon – 14 days of deals, ideas and hands-on making!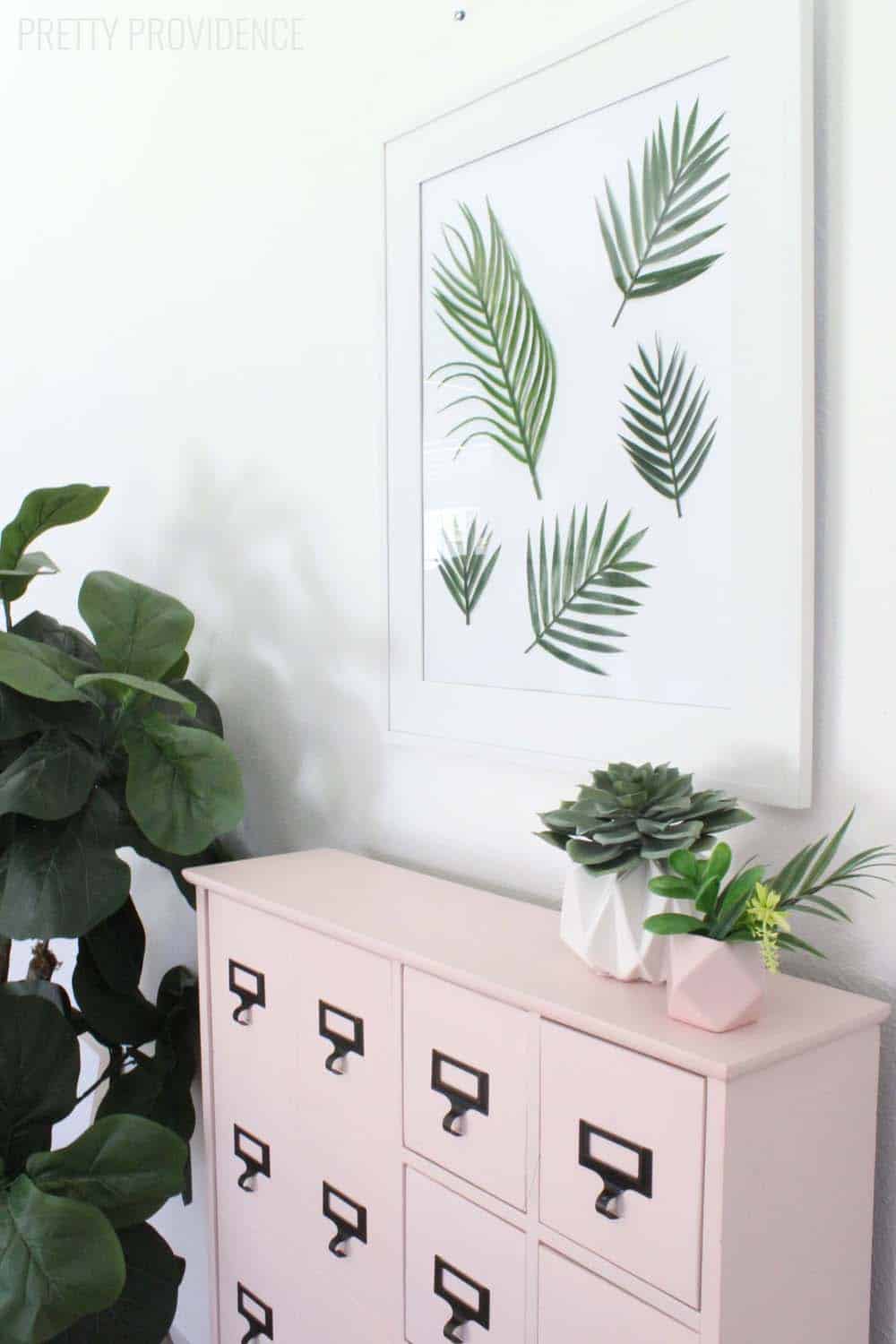 This wall art is a perfect weekend or nap time project, and it is super affordable way to get some chic tropical vibes going in your house. I hope you will give it a try!