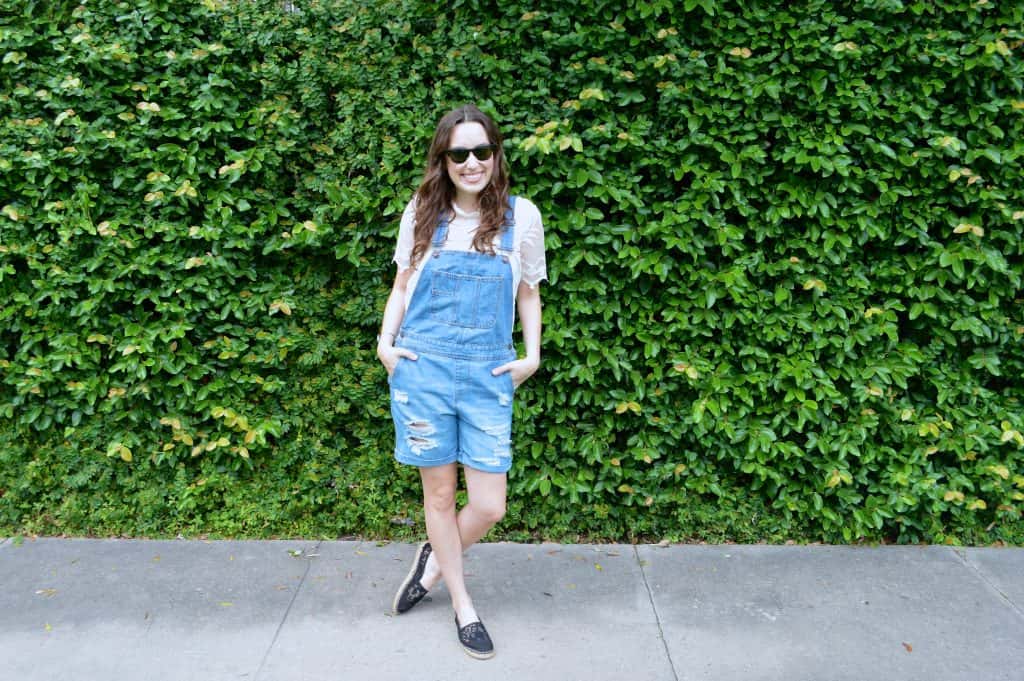 Hey ya'll! My name is Alice, I'm new here! I usually blog over at the Lone Star Looking Glass.  I'm a fashion obsessed style blogger, originally from Tennessee, but now that I live in Texas, I've embraced everything that the Lone Star state has to offer!
I'm the type of person that likes to take fashion risks every once in a while, but mind you, in moderation. I recently began seeing overalls appear in most of my favorite places to shop in Houston.  My first thought was, "ew, no thanks." Then once I started seeing them pop up and styled oh-so-cute by my favorite fashion bloggers, my second thought was "okay….maybe!"
Overalls, yes they are timeless … but that's probably only if you work on a farm. Nothing wrong with that, overalls are very practical workwear.  However, I have a feeling for someone like a me, a mid-20s city living gal, they are probably just a trendy piece of clothing that may only be "in" for a year or two.
As I mentioned, I love trying new trends! But if it's something that I don't think is going to stick around for the long haul, I'm definitely not going to pay a whole lot for them.
The overalls that I'm styling today are less than $30 and from Forever 21, and no joke, they are super comfortable too!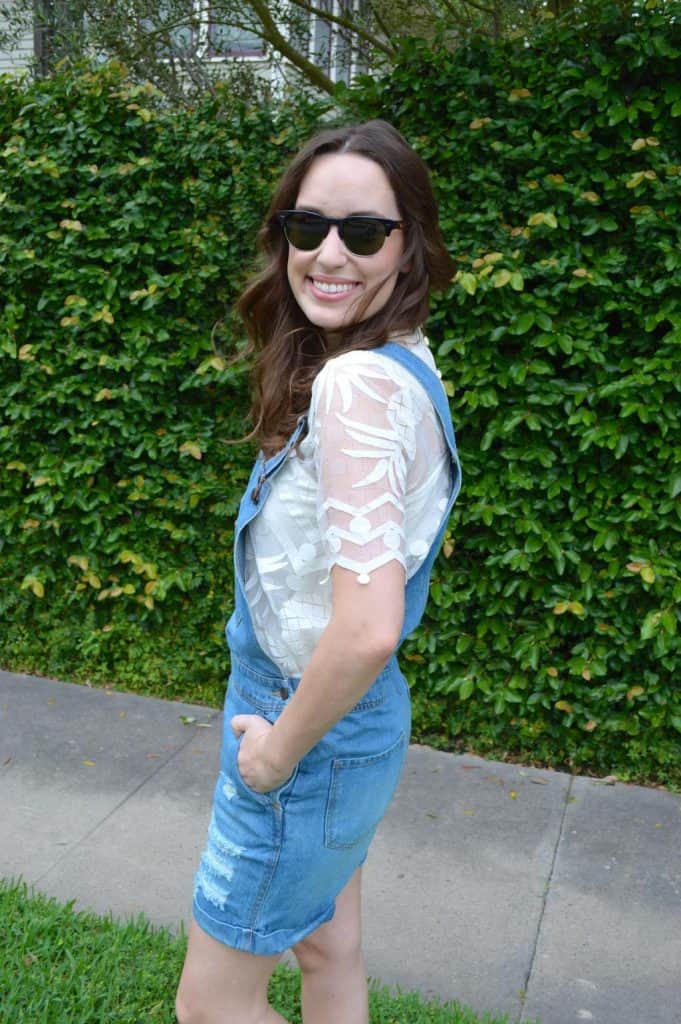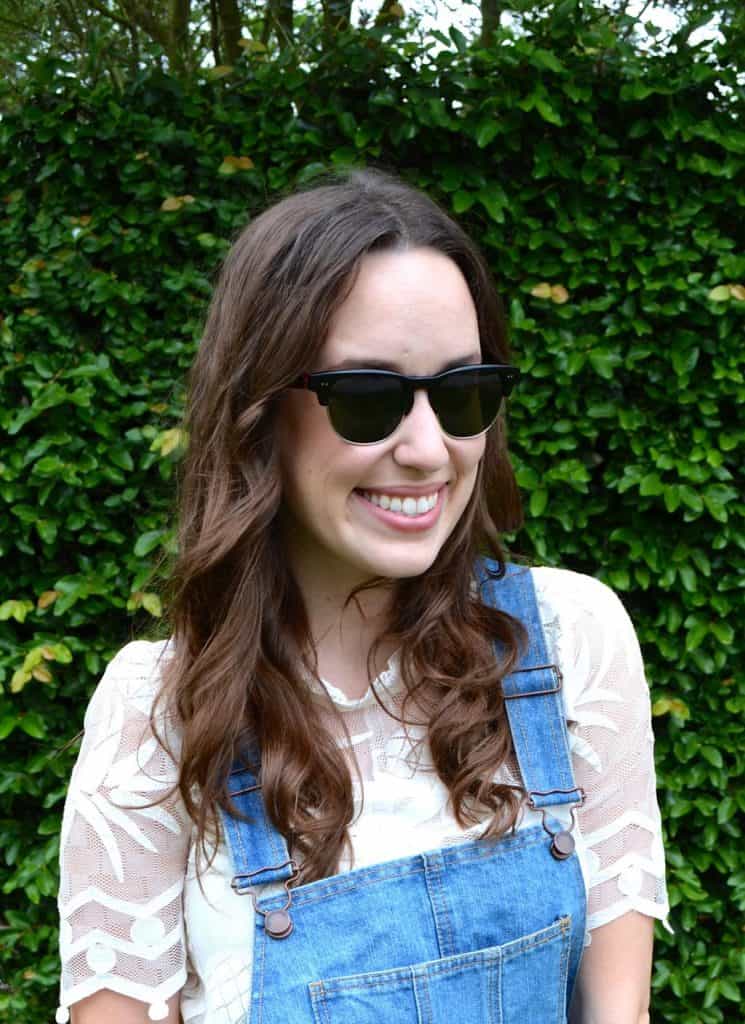 When these arrived at my doorstep, I pulled them out of their packaging and thought. "Wow, you really bought those, huh Alice?!" I immediately went to try them on and I felt like I looked like a little kid, which wasn't really what I wanted to happen.
Styling overalls to look your age is tricky.  The top that you choose to wear with them is key.  I chose this lacy top because I thought the delicate details would be just the contrast that the overalls needed. I think that anything super feminine, lacy or floral would look great with a pair of overalls.
This top that I'm wearing is from Anthropologie. It was a birthday gift, which I felt like (kind of) justified the higher price tag.  If you follow my blog, then you probably know that I am a HUGE fan of Anthropologie. Their clothing falls right in line with my overall style.  But here's my little secret, I hardly ever buy full price! Stay tuned for my next feature on Pretty Providence when I share tips and tricks for shipping Anthropologie's sale room. ;-)
But back to this adorable weekend look.  To complete the outfit, I added a pair of black lace espadrilles that I recently purchased from Target. These beauties are only $25 and are designed to look just like the much higher price tag Valentino espadrilles. I'll gladly take this Target price over Valentino's any day!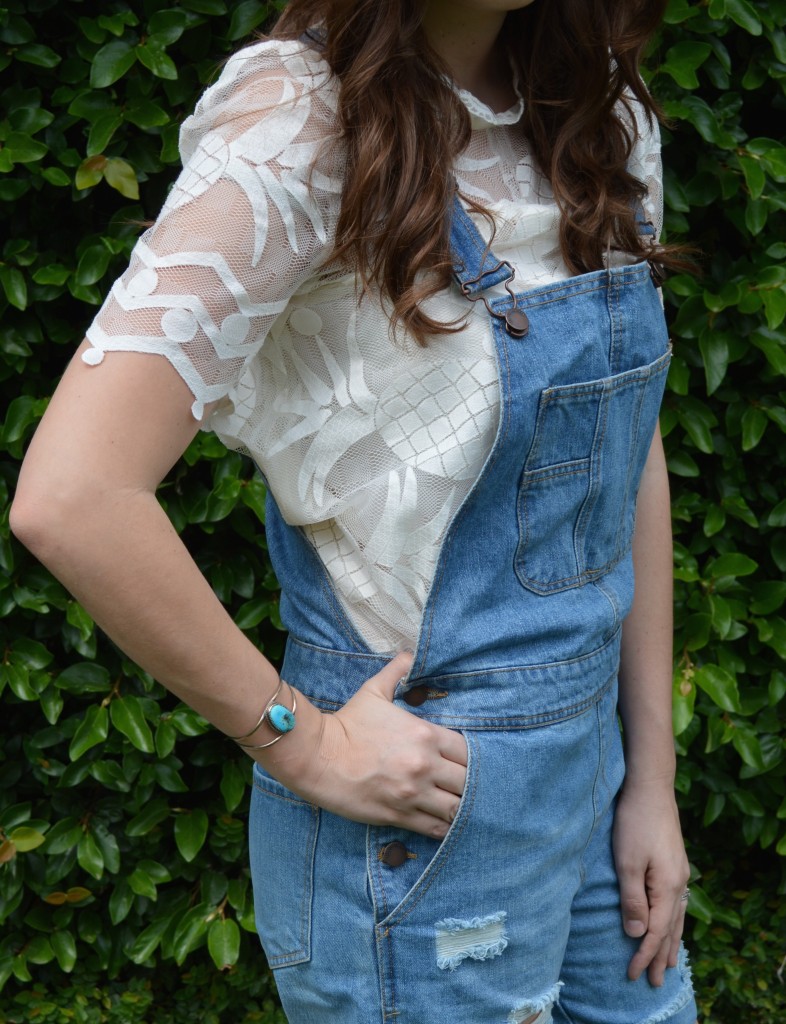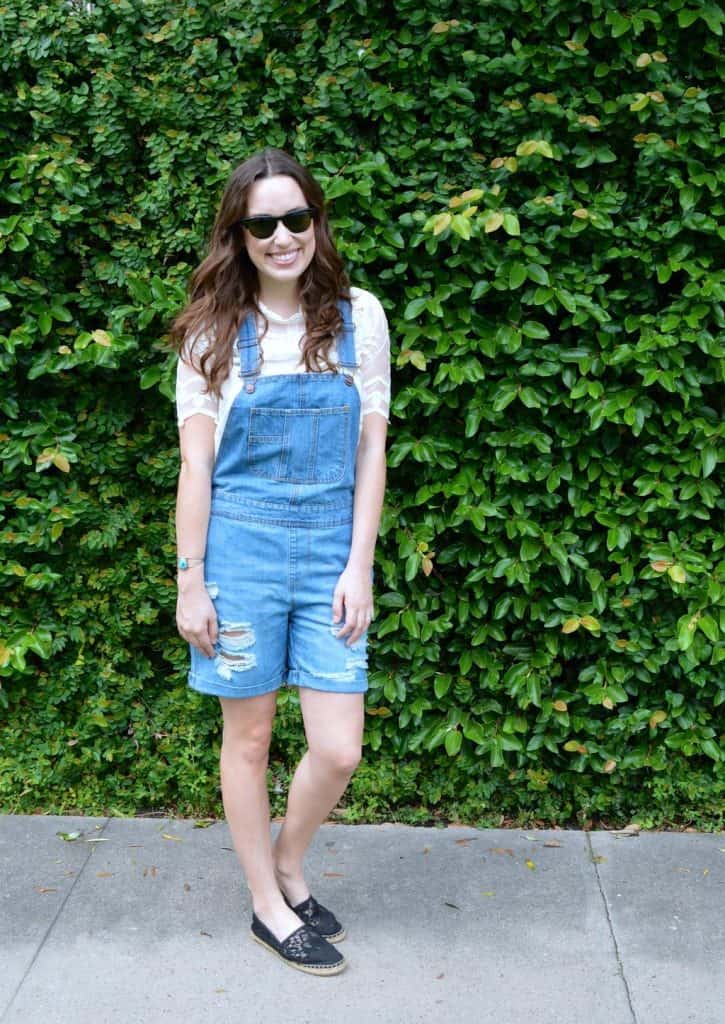 Do you guys enjoy trying new trends just as much as I do? Who knows, we may all look back on these photos of ourselves in overalls in 20 years and have a good laugh. But I'm perfectly okay with that! :)