Hello Pretty Providence readers! I am Bethany and I blog at Whistle and Ivy. I am so happy to be sharing my project with you today! Here at Pretty Providence (and on Whistle and Ivy) I like to share fast and cute projects that are super easy on your wallet. This twig blossom bouquet fits the bill perfectly.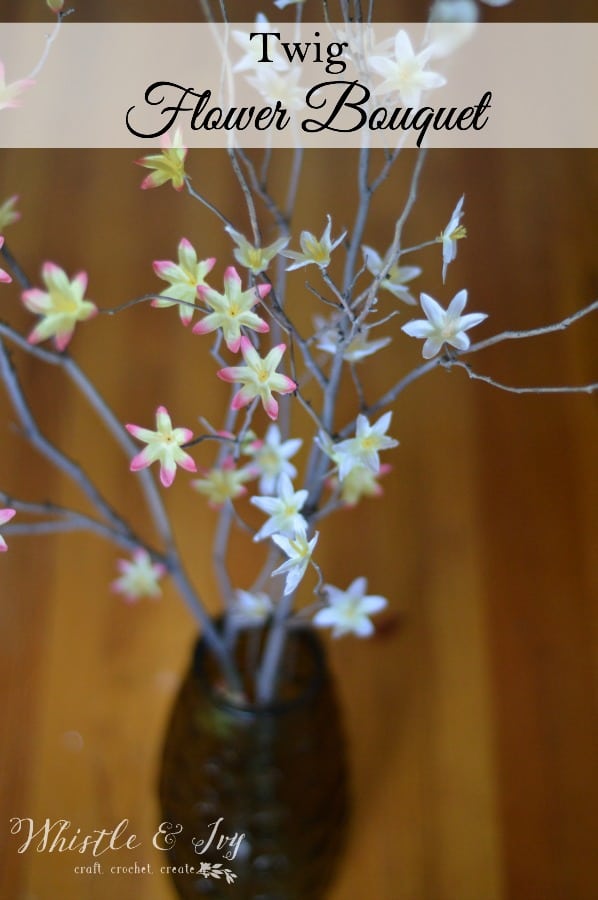 If you have been doing any yard work this spring, you might have a few twigs and sticks laying around. For this project you will need a couple. After you have found two good ones (try and find some with lots of wiry, thin shoots on top), head down to your local dollar store and pick up two bouquets of fake flowers. These little ones look adorable for this bouquet. Joann also has these type of flowers if you can't find them at the dollar store.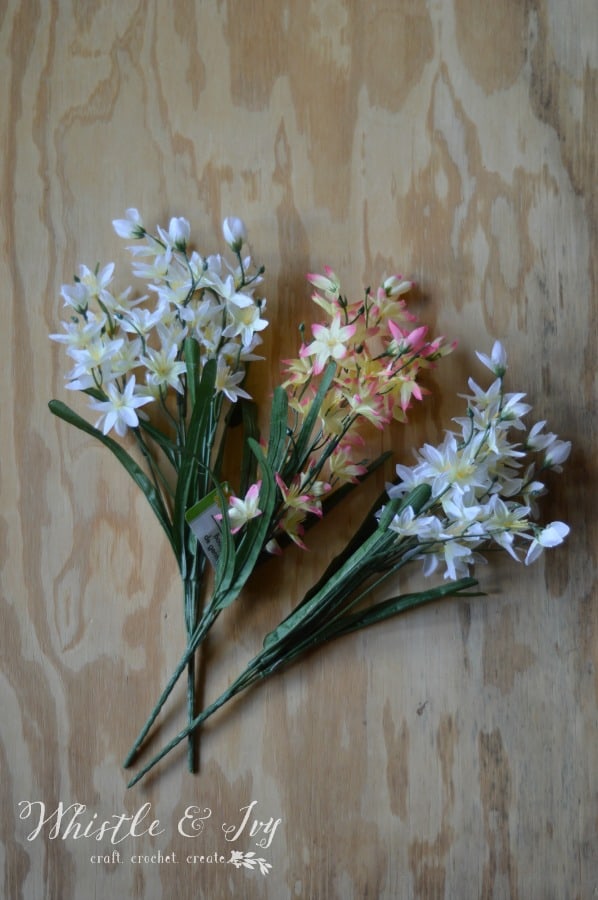 Heat up your glue gun. In the meantime, gently pull the blossoms off the bouquets. Your flowers may be different from mine, but they should have a tube on the bottom where they are attached to the bouquet.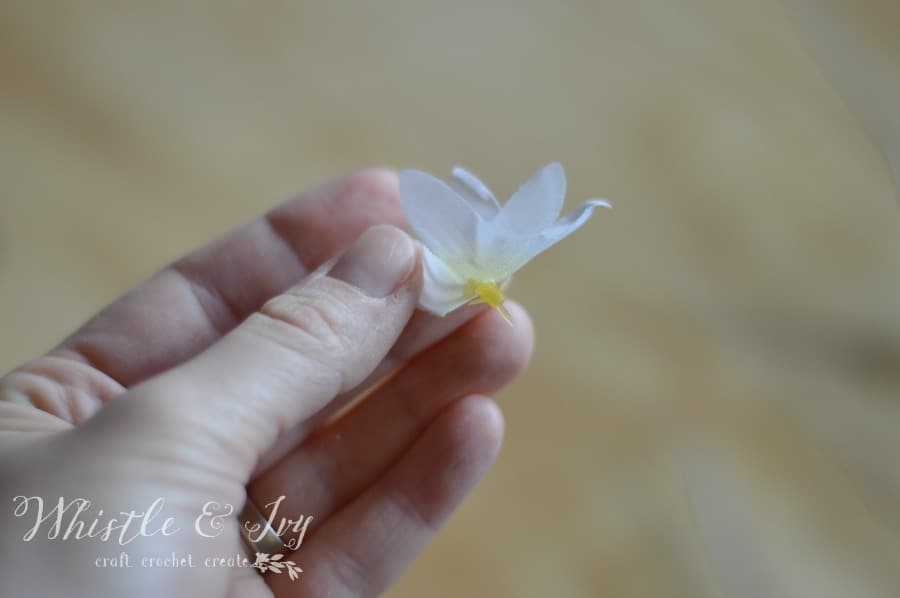 Put a dab of hot glue on the ends of the twigs and slide the flower over the gluey end. If some of your twigs are too big to fit inside the flower, you can glue it to the very tip and it still holds well.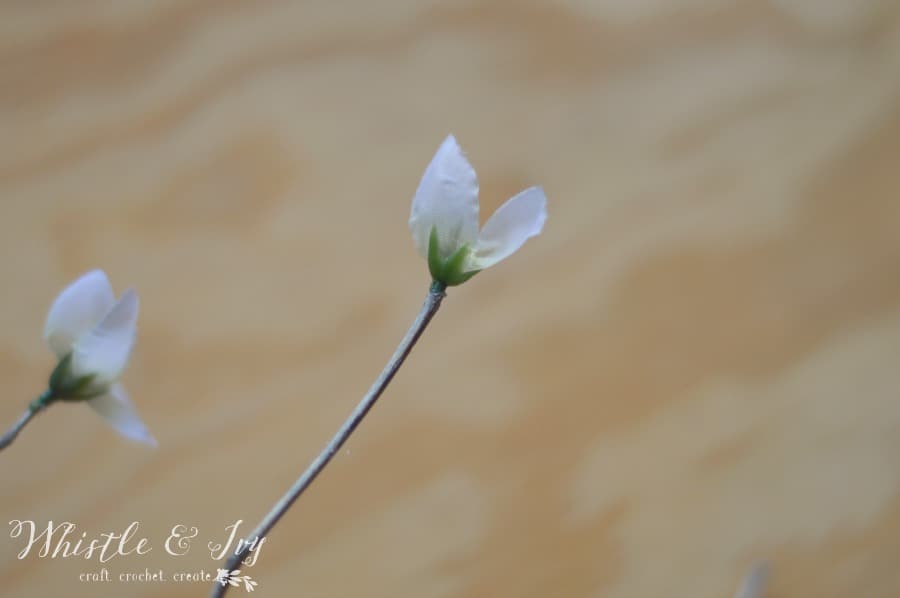 Continue gluing flowers on each end of your stick until each has a blossom.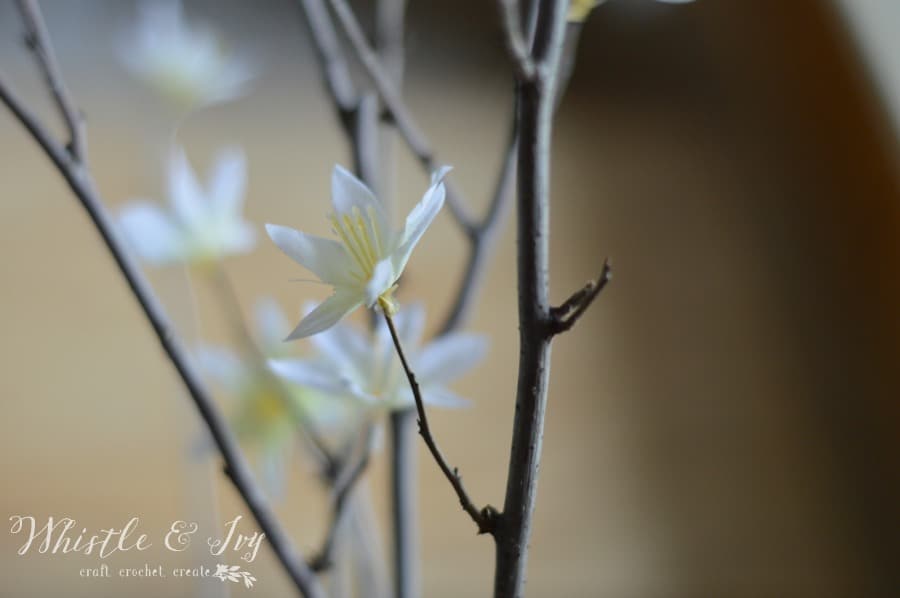 That's literally all there is to it! You can make this sweet piece of decor for only a few dollars. I love how it turned out.  I have a very vintage fireplace with lots of space, and it looks great nestled in the corner.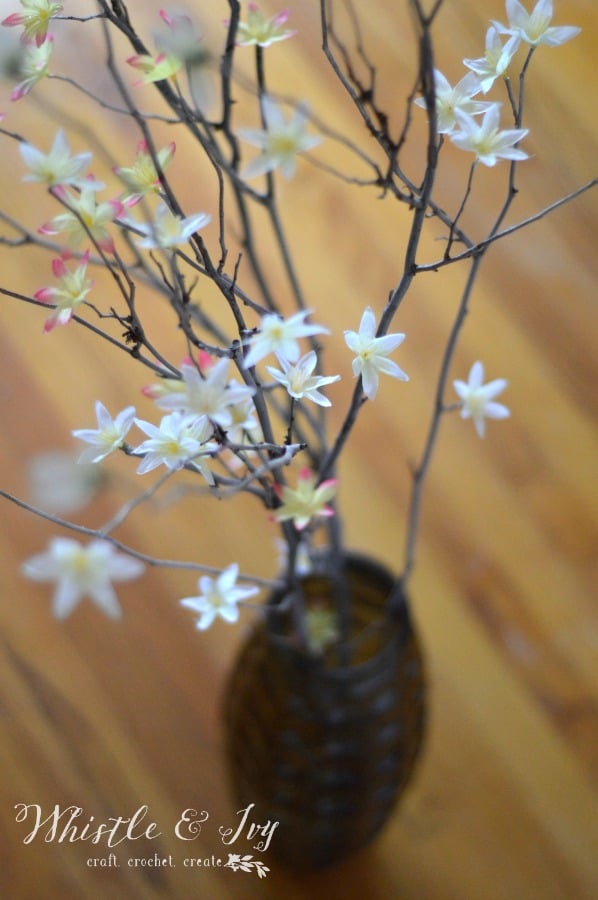 Thank you so much for reading my post! I love being able to connect with the lovely Pretty Providence readership each month, and I hop you give my twig blossom bouquet a try.
Have a wonderful month and I'll be back soon!
Stay in touch, follow my on Instagram and subscribe to Whistle and Ivy here.