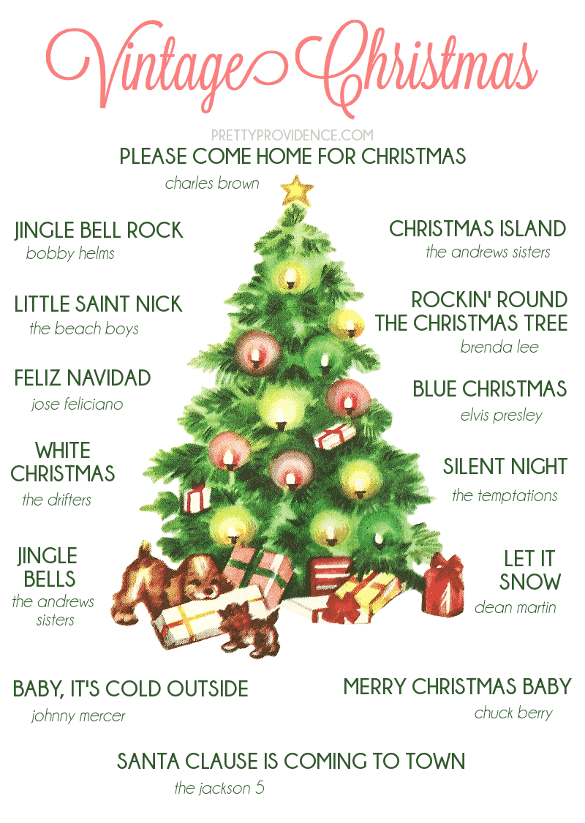 It's almost that time you guys! Christmas music. I'm already listening to it counting down the days! I have a very favorite Christmas playlist that I listen to. I have always loved oldies, soul, and R&B thanks to my dad. When I was little he got the Billboard Greatest Christmas Hits cd – and I have been obsessed ever since. That album and the Home Alone Christmas cd have covered me through many a holiday season. Over the past few years I've mixed those two albums, cut out some of the songs I didn't love and added some that I do, to come up with what I think is the best Christmas music playlist of all time. You can listen to the whole thing right here thanks to grooveshark, and I've even got links to each song if you want to add any or all them to your collection!
Now, I want to know. What are your all-time favorite Christmas songs and who performs them?! If you had to choose only one Christmas cd to listen to for the rest of your life what would it be?
(Sorry for the weird blank spaces padding the music player & links. I have no idea why it's doing that!)
Bobby Helms – Jingle Bell Rock
The Andrews Sisters – Christmas Island
Beach Boys – Little Saint Nick
Brenda Lee – Rockin' Around The Christmas Tree
Jose Feliciano – Feliz Navidad
Elvis Presley – Blue Christmas
The Drifters – White Christmas
The Temptations – Silent Night
The Andrews Sisters & Bing Crosby – Jingle Bells
Dean Martin – Let It Snow
Johnny Mercer – Baby, It's Cold Outside
Chuck Berry – Merry Christmas Baby
Jackson 5 – Santa Clause Is Coming To Town
If you like this post, check out Jessica's Ultimate Christmas Playlist!