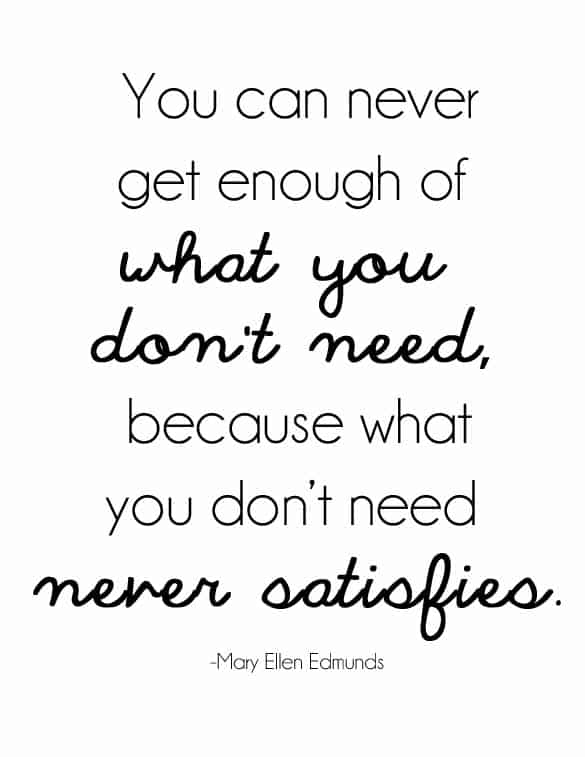 Download your own free printable copy here.
My grandparents are on a mission for our church in the Philippines, and every week my grandma sends a letter out to all her extended family. She shares really great thoughts and experiences in each letter. I am a horrible long distance communicator, and I have come to treasure these letters that have allowed me to feel closer to my grandma, even though we are further apart than ever.
In the Philippines, the lifestyle is completely different than it is here, as you could imagine. I admire my grandparents who, in their mid-70's, decided to give up all the material comforts of their home and country in order to bless others. I'd like to share an excerpt from one of my grandmother's letters home about 4 months ago.
"The wonderful Filipino people are really happy with their lot in life. They are the hardest working people I have ever seen. I also grew up in a very poor home…but nothing like here. I decided that, someday when I had my own home, things would be different from the home of my childhood. It was more of a dream. Someday I would have a fine new home, with clean windows, privacy, nice furniture….everything would be nice and new, and things would match. I was a preteen then, and now that I am 74 years old, I still long for that dream. But I am slowly learning that happiness is more than matching silver, and coordinated color schemes. It's usually only when company is coming that I ever feel a measure of discontent. Before we set our hearts too much on anything, maybe we ought to observe how happy people are who seem to have nothing. There will always be a newer watch, a more powerful computer, a fancier car. 'You can never get enough of what you don't need, because what you don't need never satisfies.' -Mary Ellen Edmunds"
When I read those words I was struck by the truth in them. I had seen this pattern in my own life before. How often does a new rug make me completely content with my surroundings, and how often does it make me feel like the rug will be perfect when I have new side tables, new couches, and new accessories to match? I have been so blessed in life to have never really wanted for the things I actually need like food, clothing, and shelter. But boy do those wants seem to stack up quickly. The longer the want list grows, the easier it is to forget I we have already.
Obviously I'm not trying to imply that you should never buy anything you don't need, but for me this quote has been so helpful in keeping my life in proper perspective. It is so easy to spend money. Think about all the broke rich people you know and you'll know I'm right. Spending money as quickly as you can make it becomes a habit, and suddenly it doesn't matter how many raises you get, you are always barely making ends meet.
Money management is largely mental. You have to decide to do without x, y, and z. Because, in all likely hood x, y, and z are not true needs and they will never fill the void that is missing when you have no financial peace, low self control and a sad unconsciousness of your own blessings. I know that for me personally, when I "fall into a rut" and stop to think about what is amiss in my life, more often than not I realize that my thoughts have turned inward. I am not thinking about my blessings, or those around me, or how I could bless those around me. Rather, I am focusing on all the things inconveniencing me, the little that may be lacking.
Just like anything else good in life, gaining healthy and productive financial habits takes work. One of the things I love the most about this blog is that here I have found a like-minded community of cyber friends who are trying to do hard and smart financial things when it seems like all anyone else does is spend spend spend. Thank you for being that place for me. Nobody is perfect, me least of all, but I found a little gem that really spoke to me, and has helped me improve my life, and I wanted to share it with you all today!
xo,