I received this mattress from Tuft + Needle in exchange for this post, as always all opinions and excitement are my own.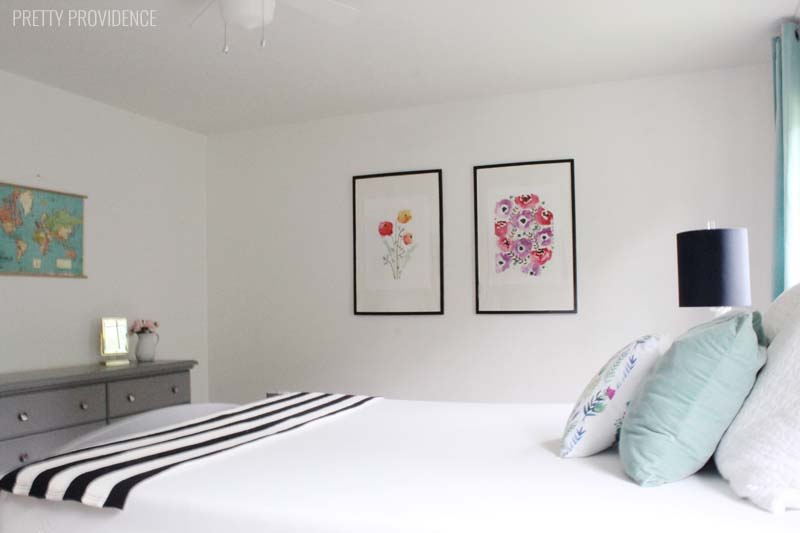 You guys………..! My bedroom has been the bain of my existence for a long, long time so I FINALLY gave it a little TLC and I wanted to share the updates with you! So… I had a two-toned accent wall for a long time but after a while I just wanted a plain white wall again, so I painted it! I love the fresh and clean feel of white lately. Paint color: Behr Marquee – Polar Bear.
I also hung up some art! I fell in love with these watercolor prints from minted last winter so I got them around Christmas and was waiting to find the right frames for them. I finally picked up some big frames on clearance at Michael's for $8 each (!!!) and they were originally gold but I painted them black and I really love the contrast of them against the white wall. It really brings out the fun floral colors. Right?
We also got a new Tuft + Needle mattress, which is SO exciting. My husband and I had been sleeping on the mattress I got in 7th grade, y'all. It was time for a change. These are easier on the pocketbook than traditional mattresses (seriously, your jaw will drop at these prices!) They are also very comfortable and come wrapped up tightly in this size of a box. Is that crazy!?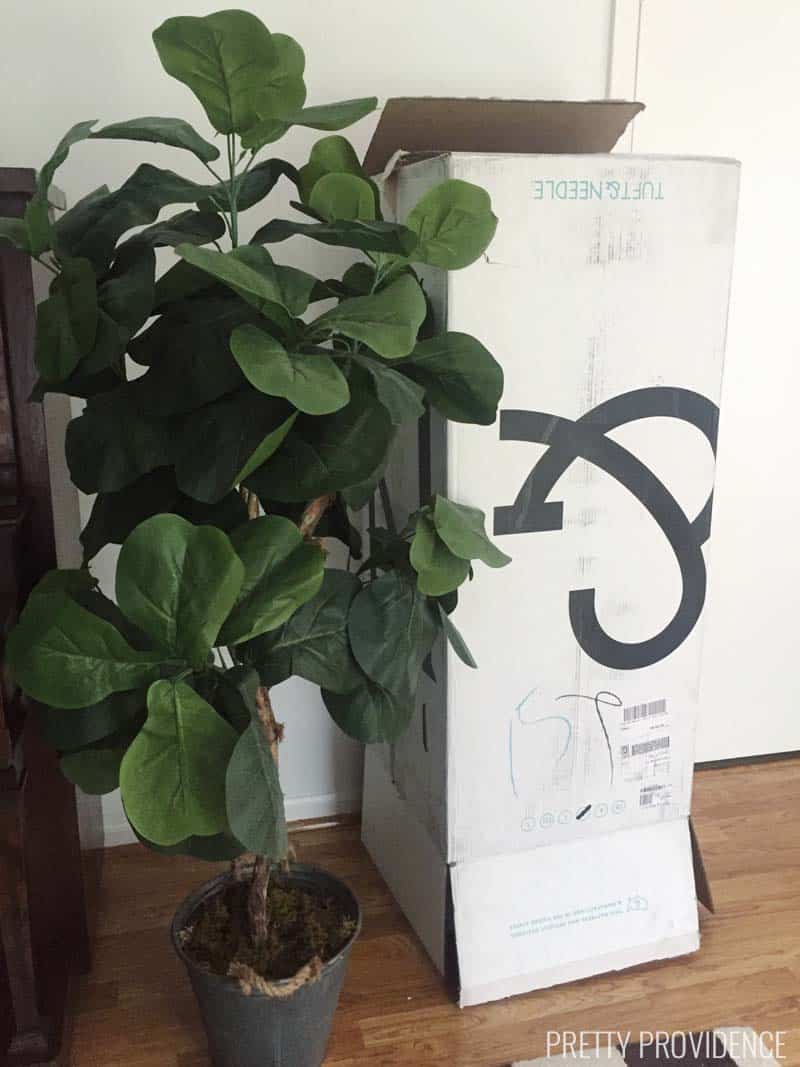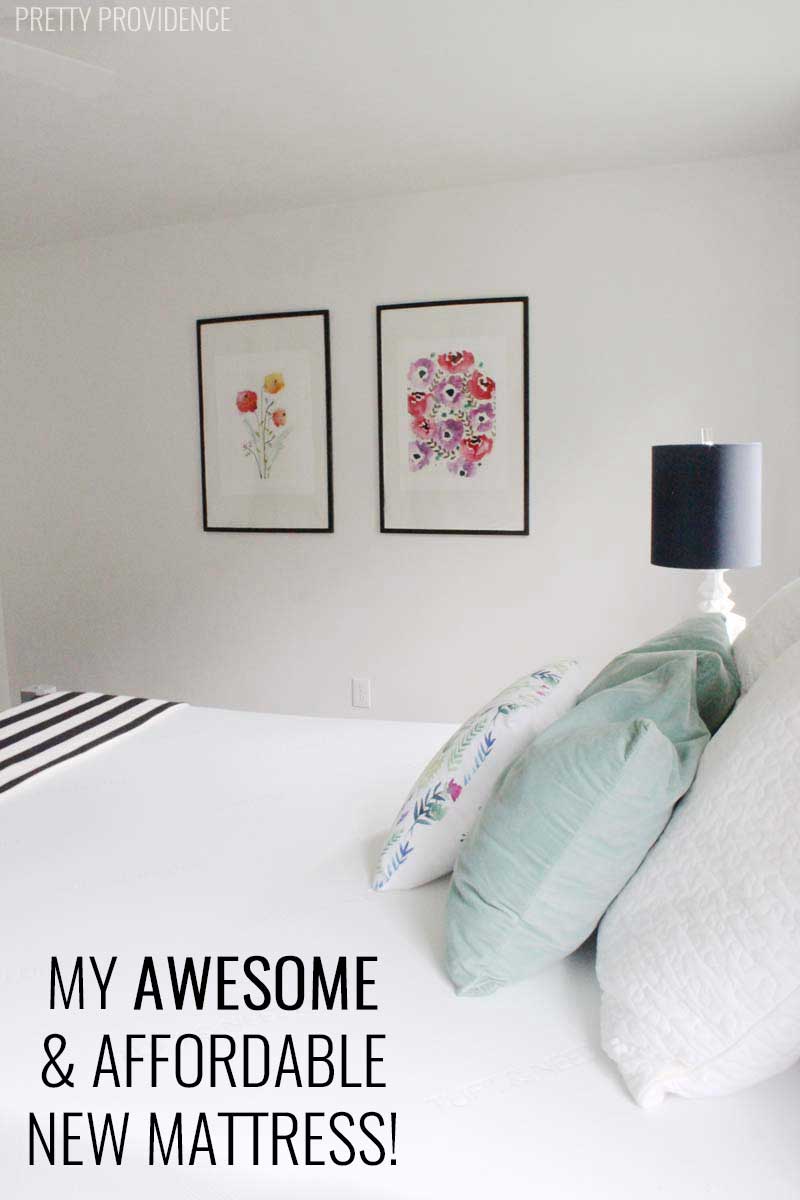 After sleeping on that same mattress for 2/3 of my life it did take a few days to get used to the new one but I honestly love it and have been sleeping like a baby. If you are looking for a new mattress I highly recommend checking these out. They have a 100 night trial so if you don't love it, you can return it with no hassle.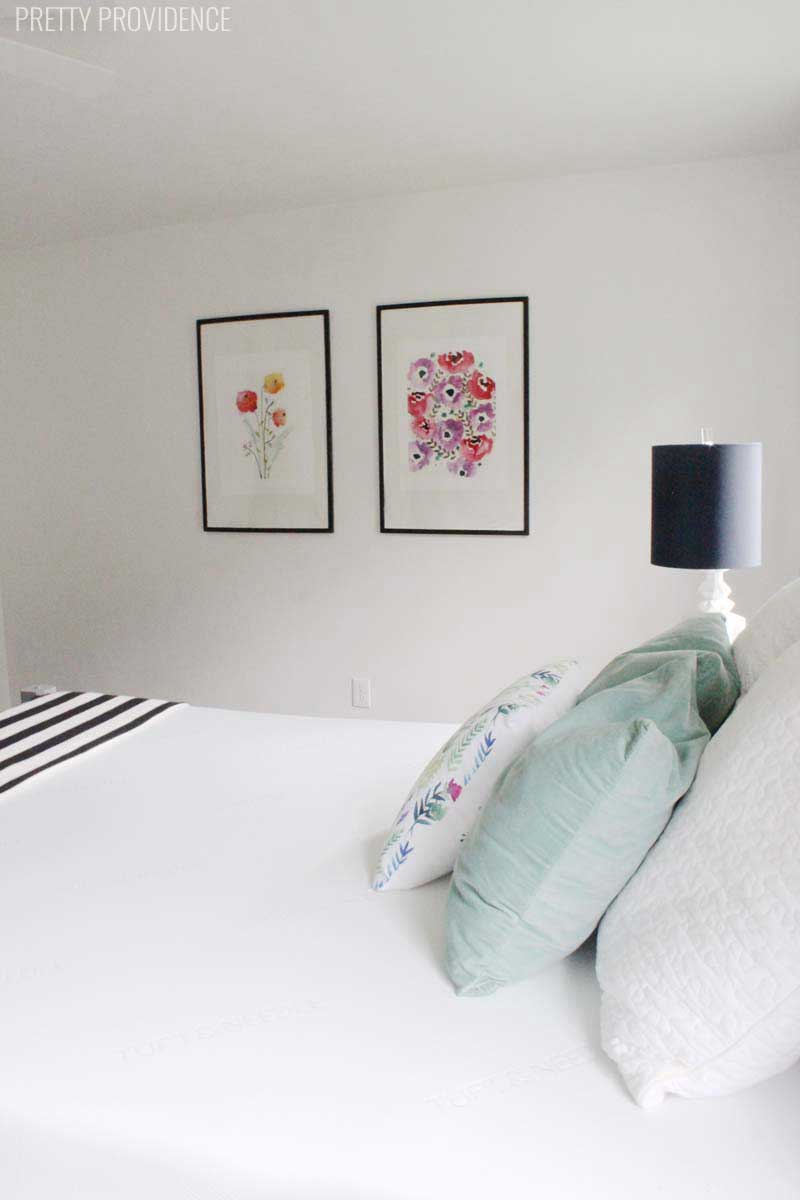 Also, you may remember my haul video where I found these amazing lamps thrifting. Yep, they live in my bedroom now. I am still obsessed. Then I jazzed up my bed with a floral pillow from Walls Need Love and some simple white, bedding – voila!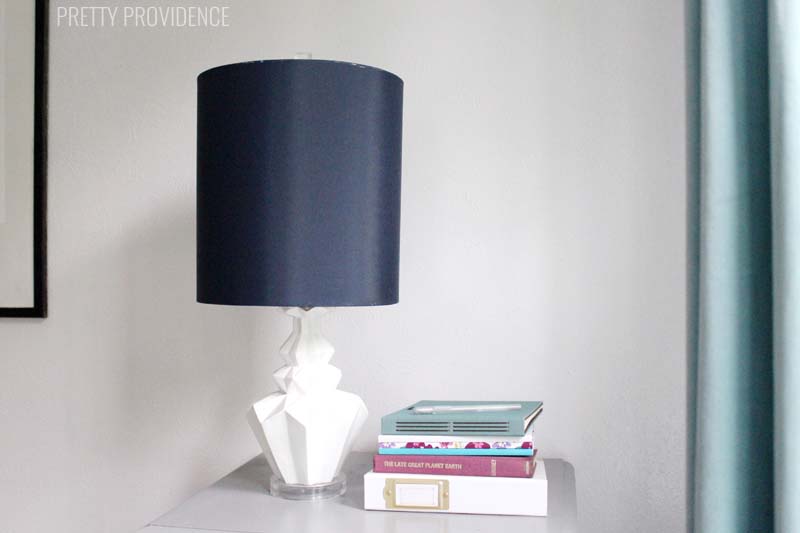 In the left-hand corner I am soon going to have a big mirror to put where the map is. I put the map there just so it wouldn't look empty in these pictures but now I am regretting that. Not a fan. (See – I am always 100% honest with you guys! haha)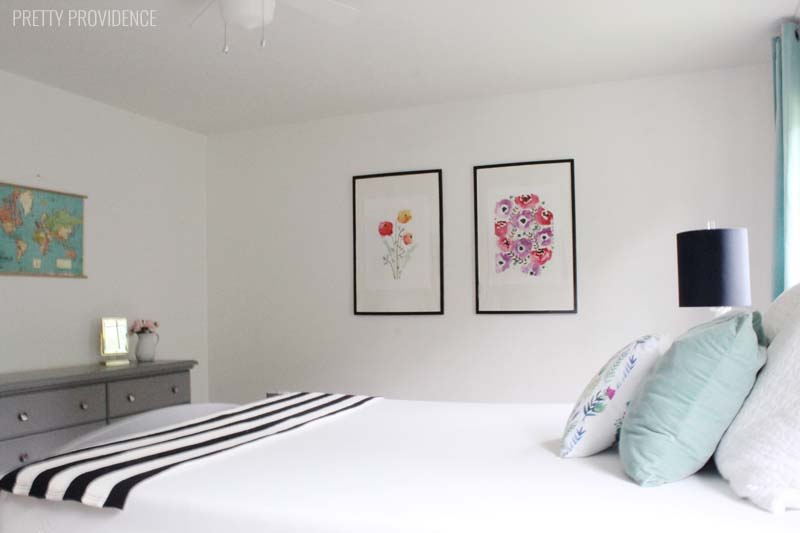 I am loving the bright and happy whiteness of this room now and the new mattress is seriously amazing. Plus, now the bedroom matches all the other rooms in my house. What can I say? I like what I like!

This post has been sponsored by Tuft & Needle, all opinions are my own. Thank you for supporting our sponsors!