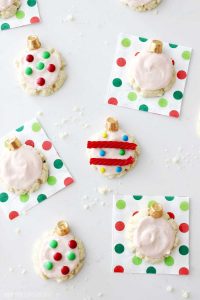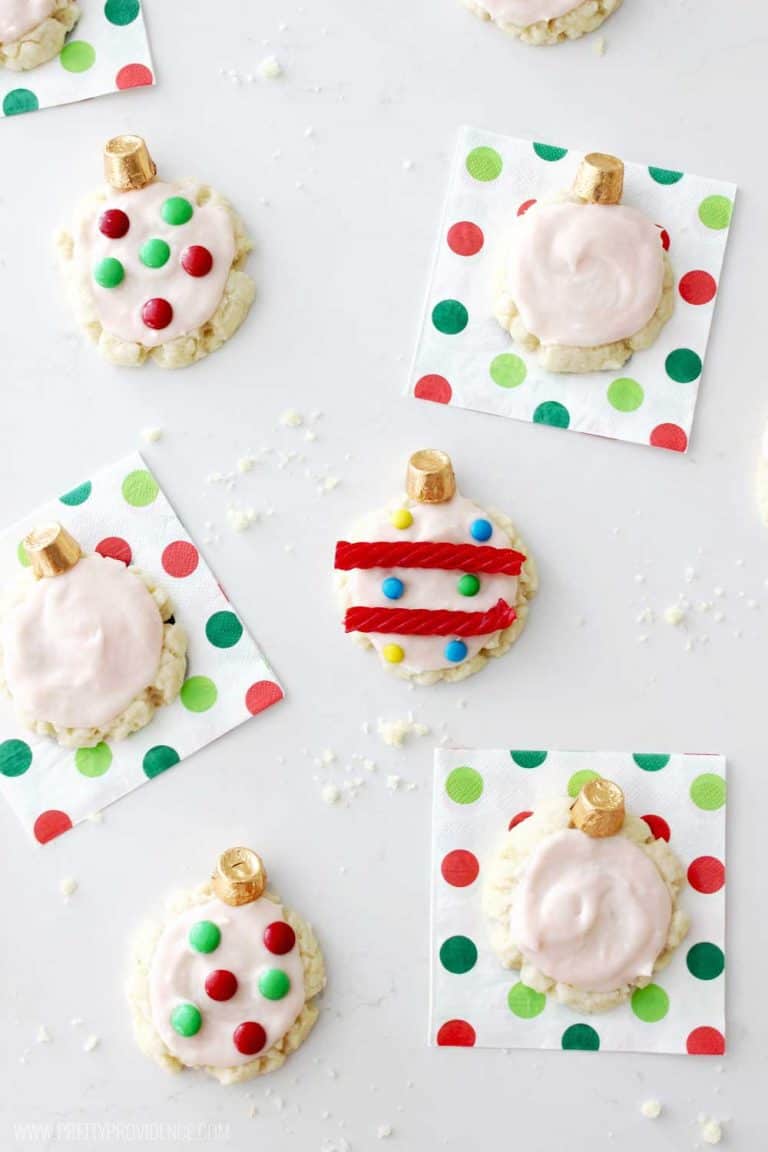 Print
Christmas Ornament Cookies
How fun are these easy Christmas ornament cookies?! Festive and delicious!
Bake and frost your Swig Cookie Mix according to package directions (or use your favorite sugar cookie recipe).

Break toothpicks in half. Insert one end of the toothpick into a wrapped Rolo candy and the other end into the top of each sugar cookie.

Use candies to decorate ornaments as desired! You can see that this time we used licorice and m&m's, but you can use anything you have on hand!