Every crafter has an embroidery hoop laying around right? Embroidery hoops make the best wreaths because you can really do anything you want. I made a little fall banner the I thought would look cute in the wreath and realized it would be so simple to make it interchangeable!
The plan is to create a little spring banner next year for you to change this out when fall is over! I hope you'll check out the fall banner on my blog here and stay tuned for the next one! Honestly, the wreath looks cute without the banner at all!
What You Need to Create Your Interchangable Wreath
Embroidery Hoop (mine was 14″)
Floral Wire
Wire Cutters
Foliage (I used eucalyptus! It was at a thrift store for only 1.50)
The total cost of this wreath was $4 and could have been less if I had thrifted the hoop too! It might take you a whopping 5 minutes if you want to get picky. Let's get started!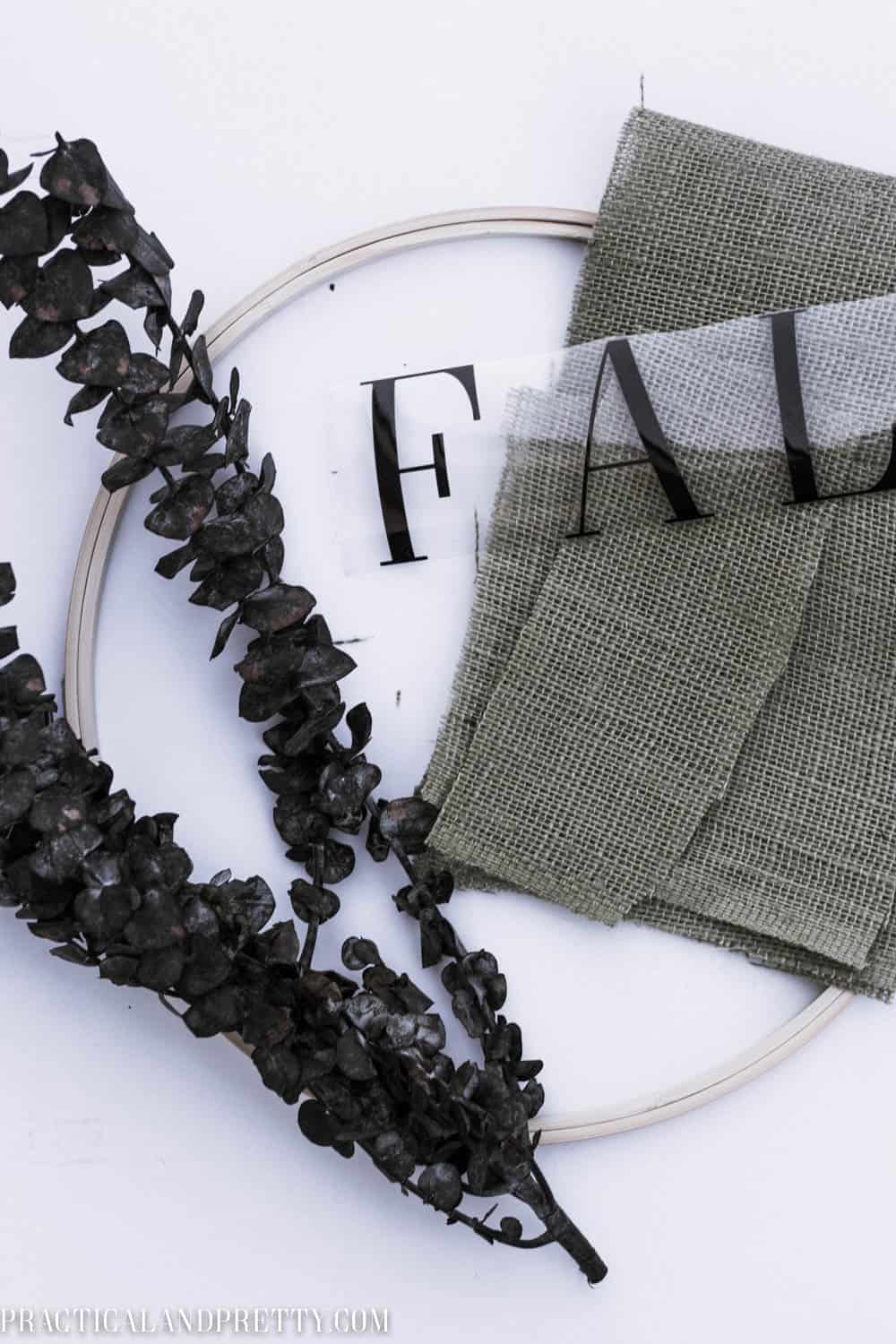 Remove the outer hoop from the inner hoop. Working with just the outer hoop will make it so you can interchange the little banner next season! (Or holiday)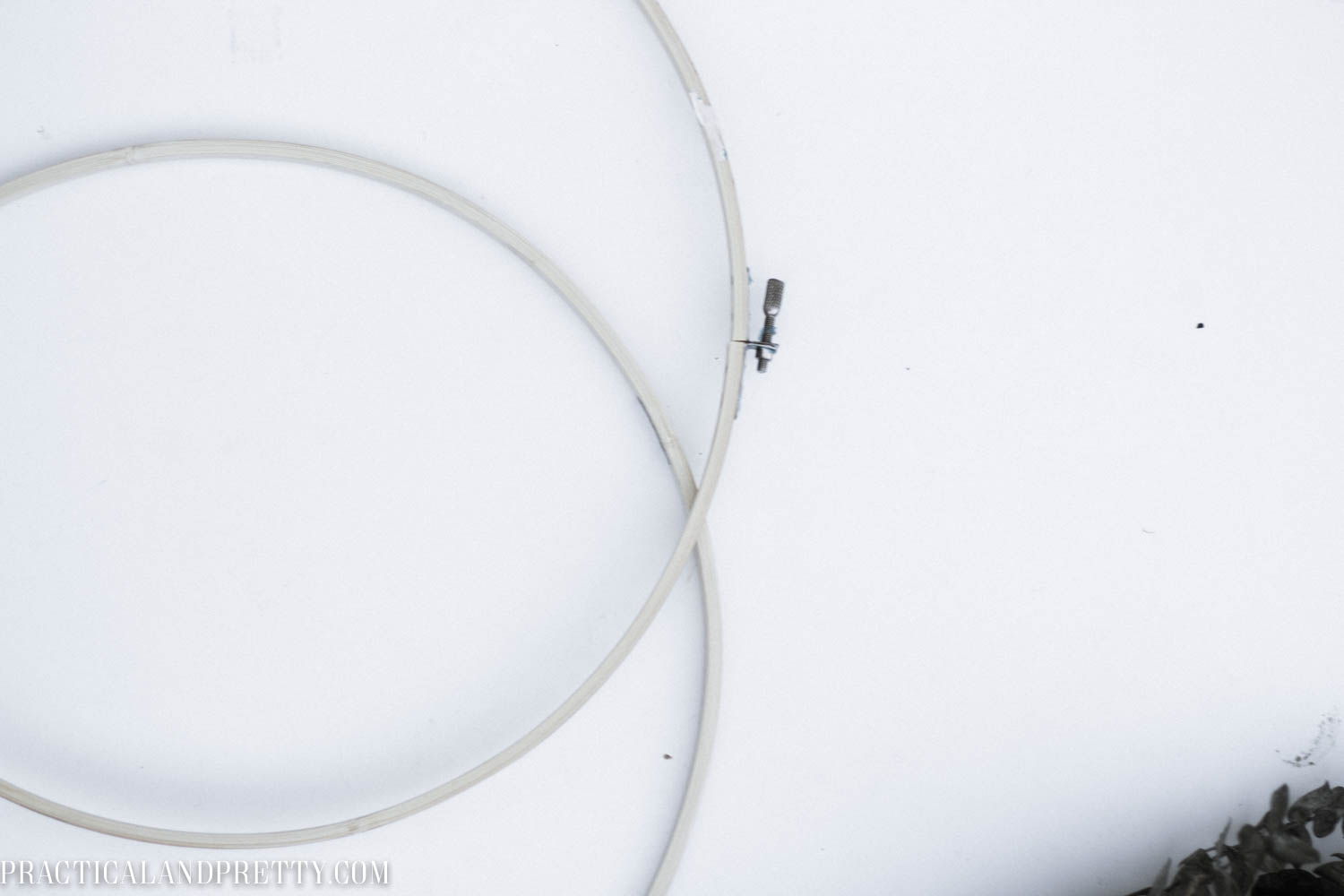 Lay your foliage how you'd like it and make a plan. Eucalyptus had a cool natural curve to it. You could have it curve with the hoop or away from it. They both looked super neat but I decided to have them both curve with the hoop!
I took the floral wire and attached them on. I did it in one place for the short piece and two places for the larger piece.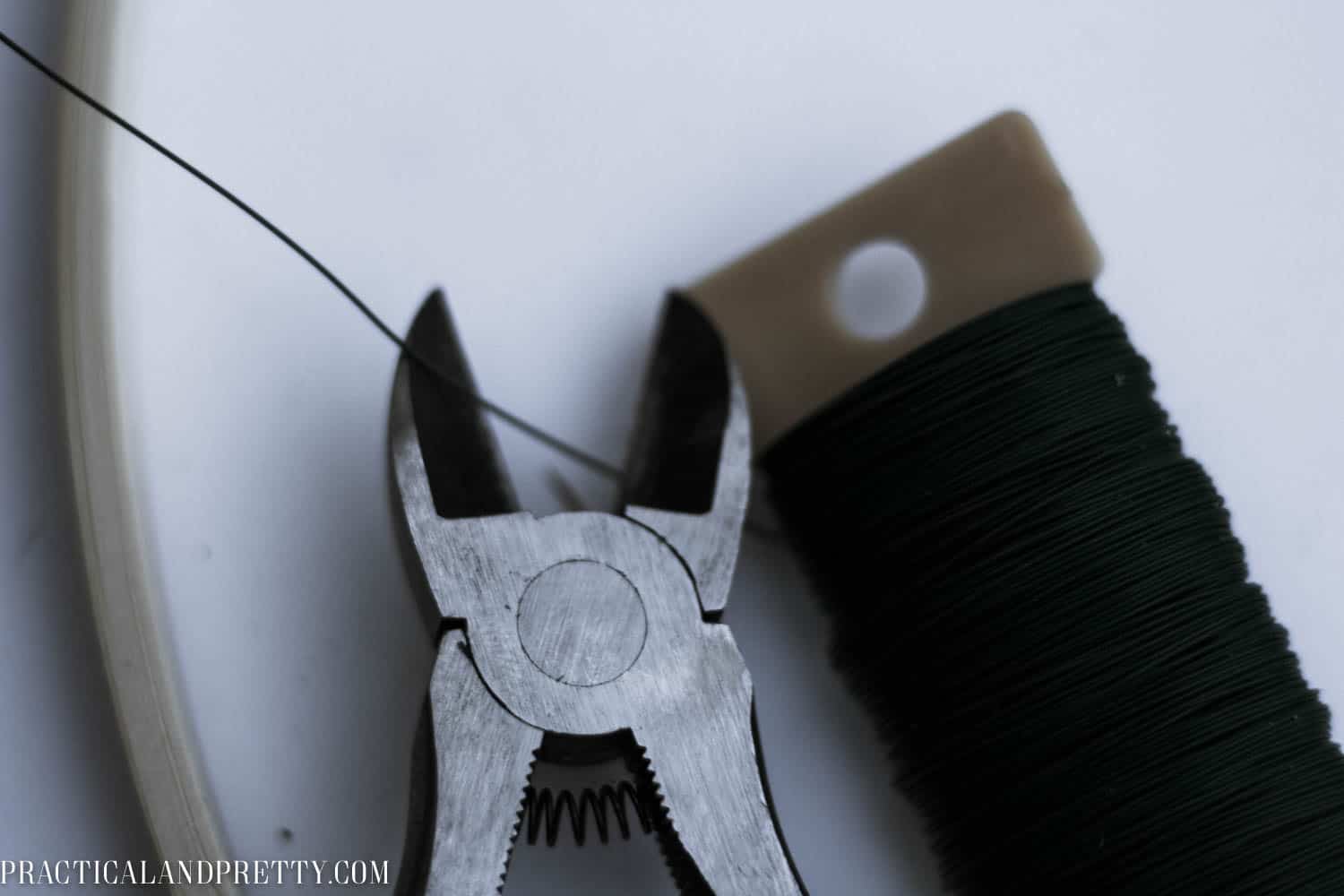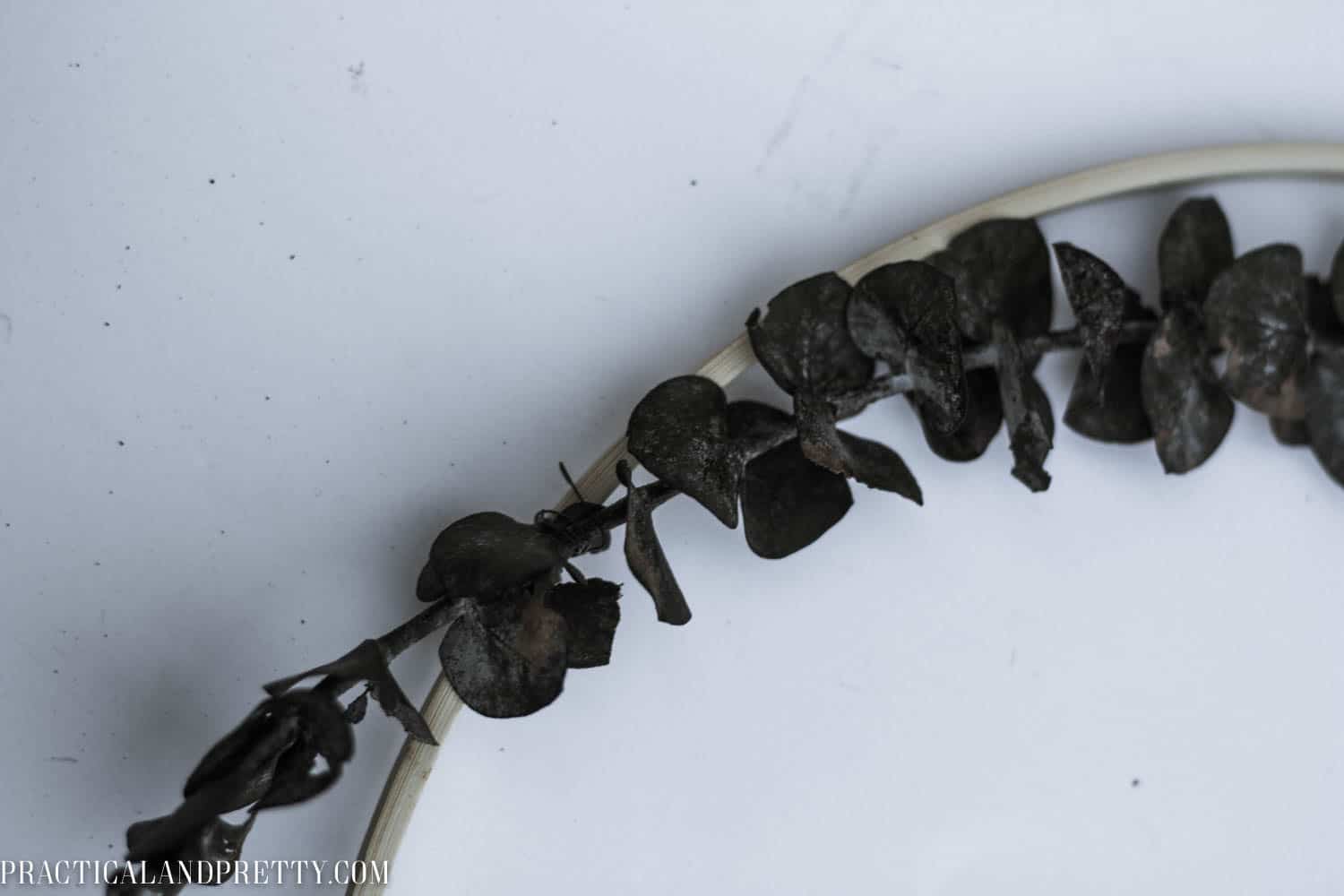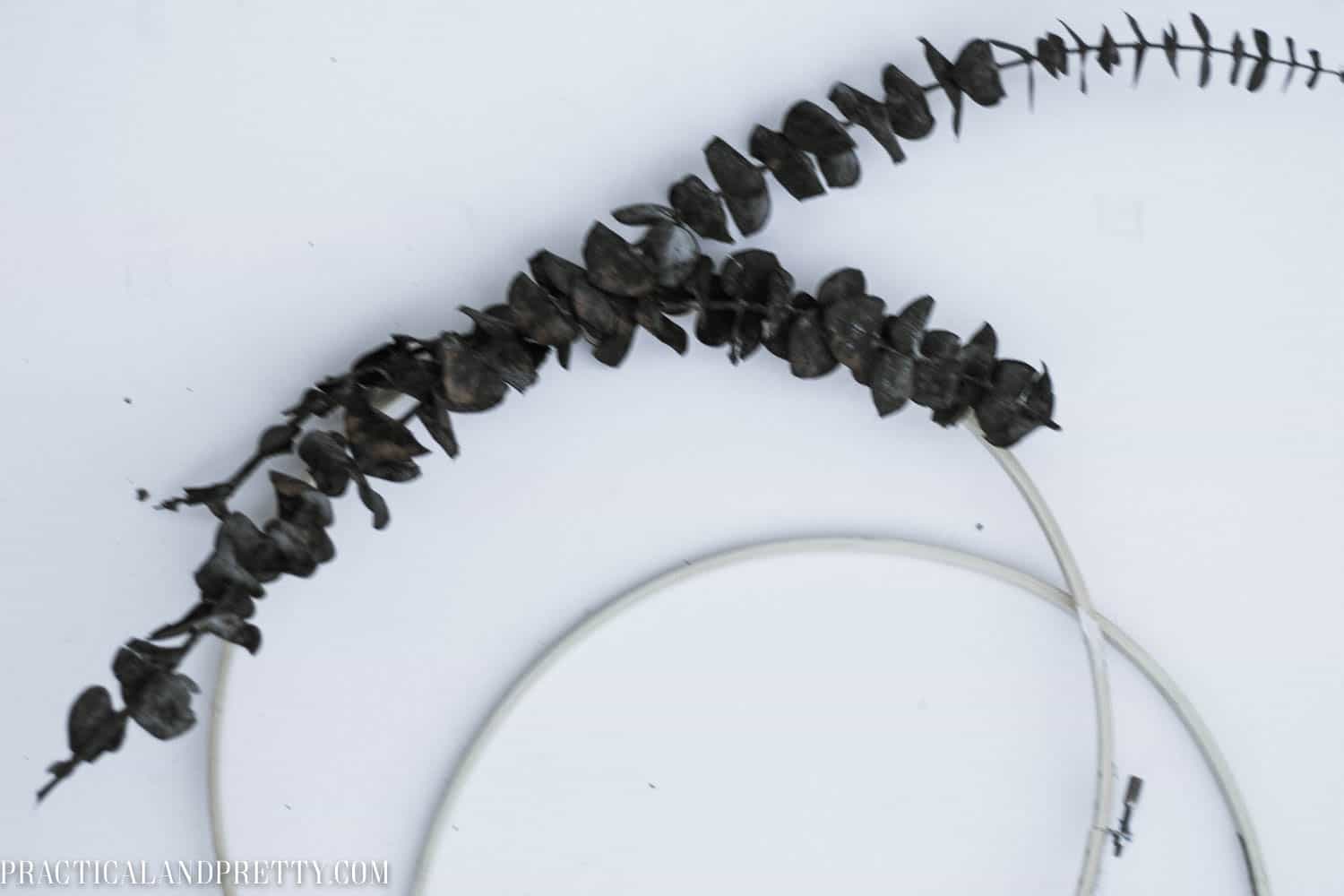 At this point you will bring the inner hoop back in and pace your banner where you'd like it then screw the outer hoop on tight.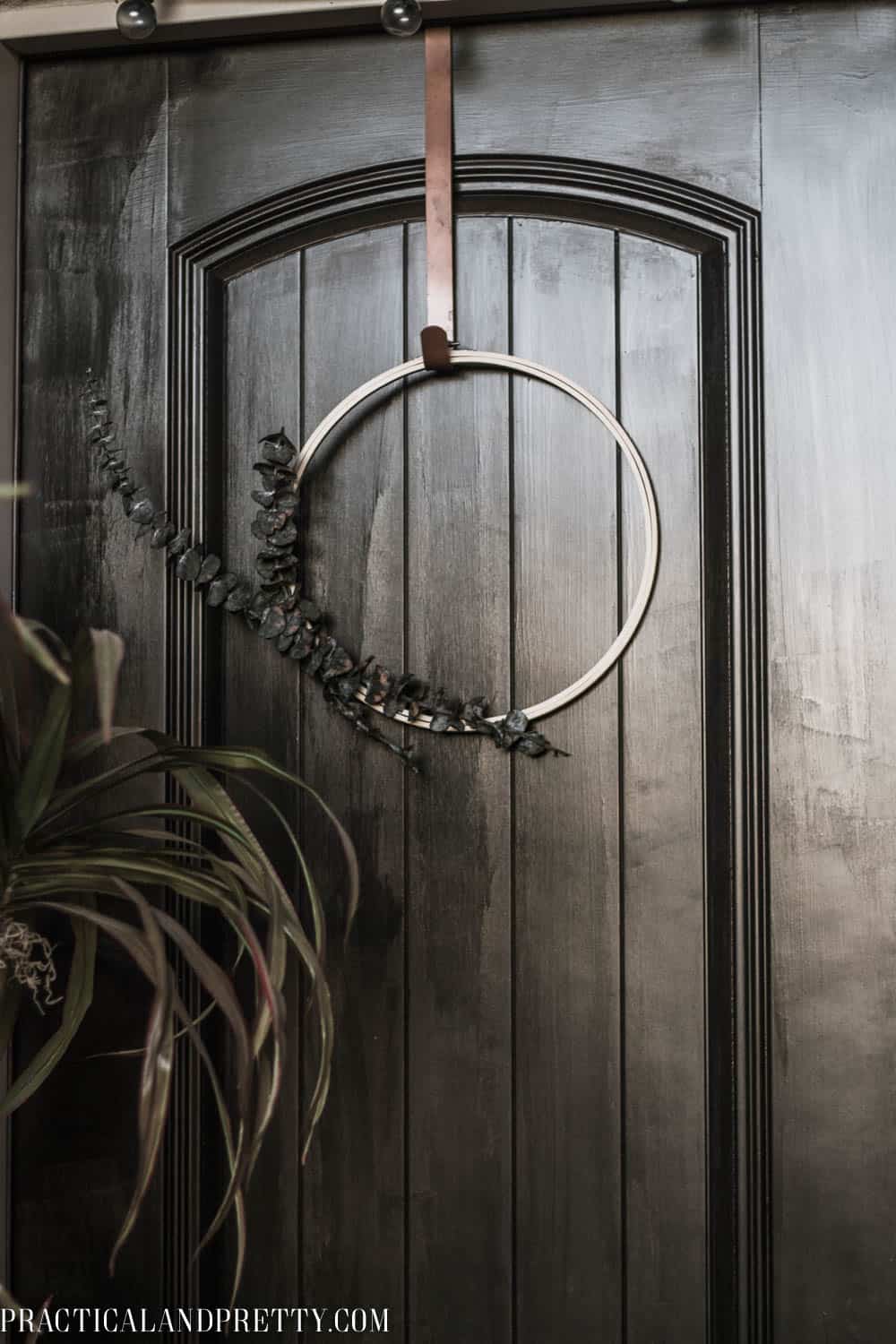 Now you'll hang it up! We have a pretty big door so I decided my hoop looked best on our back door. Without the banner it even looks so classy and simple!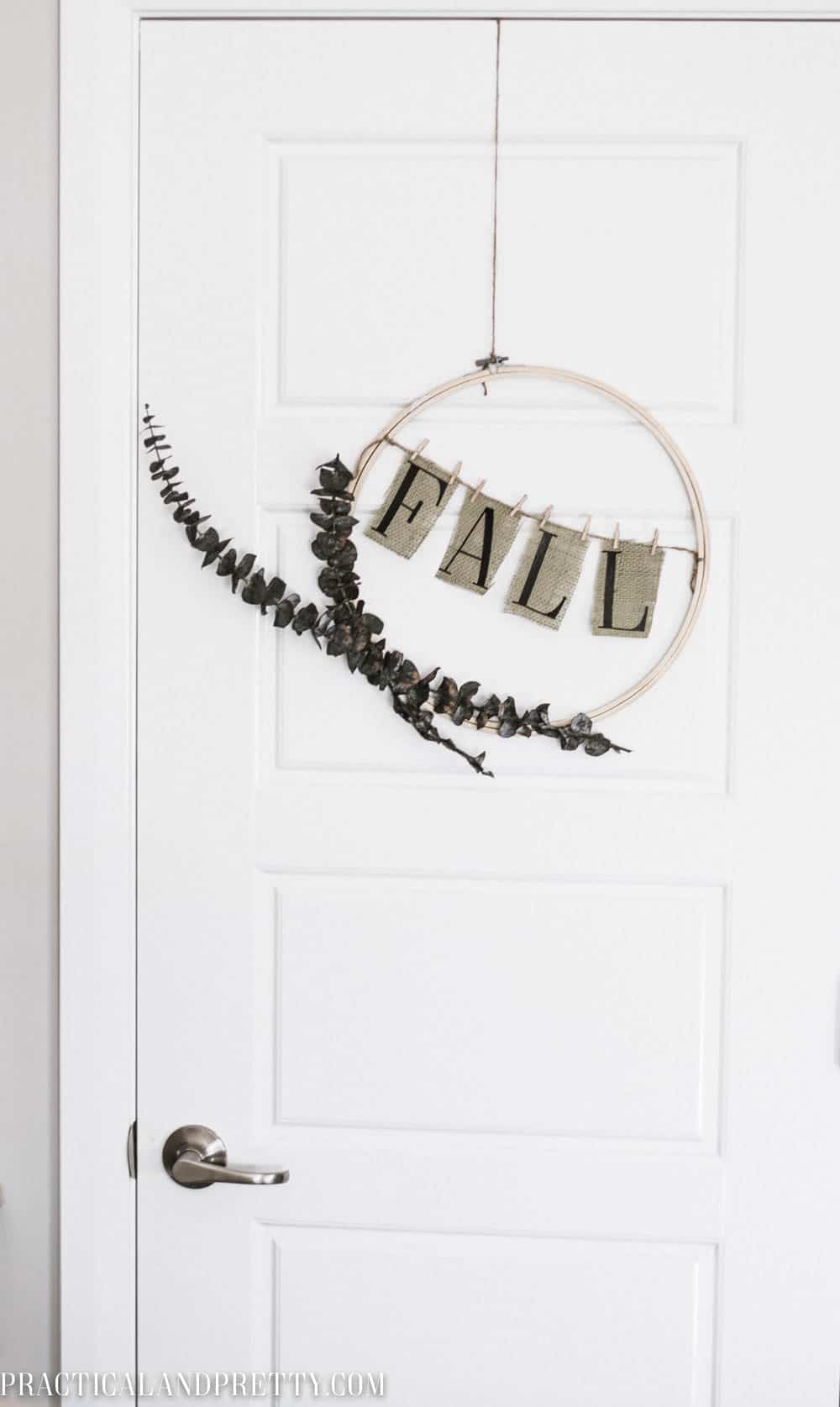 If you liked this project you may also like this triangle copper wreath I did as well as this simple front door makeover!