You guys, I realized about a month ago that I didn't have any coasters, and I had never noticed that before. We honestly don't have much furniture that isn't already beat up, so I guess we were never that concerned about protecting it. I decided we needed some though, because I keep noticing I have nowhere to put my drink and using, like, receipts and stuff as coasters and that just won't do. So I headed over to the hardware store and the plain white tiles were only 13 cents each! Here's how I made these cuties: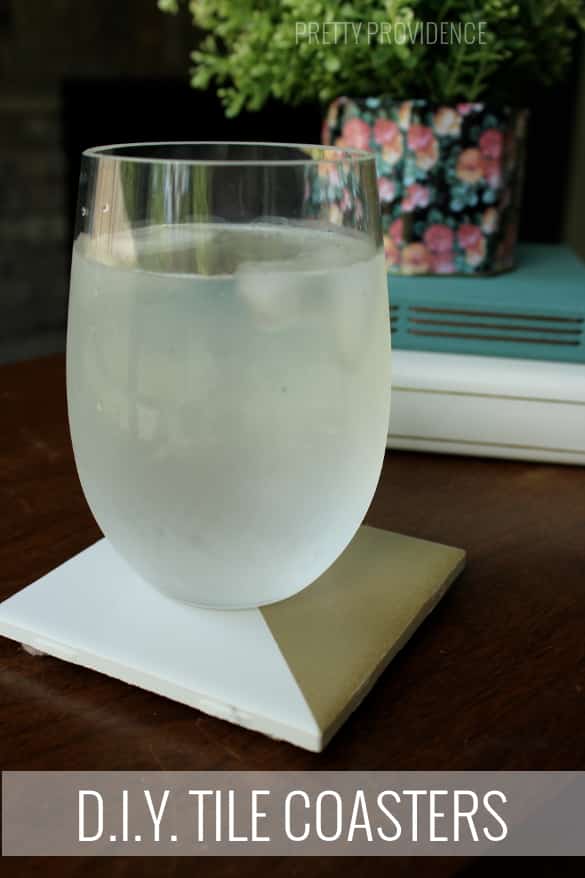 Items needed:
Plain white tiles
Acrylic paint or spray paint in pretty colors
Painters tape
Paint brushes
Clear coat spray finish
Self-adhesive felt pads (the kind you put on the bottom of chairs and stuff)
First I put four little felt pads on the bottom of the tiles – this is to protect your furniture from scratches. Without these the tile coasters will hurt more than help! Then I just started messing around with the paint – I bought plenty of tiles since they were so cheap, so I could afford some trial and error. I settled on this teal color and painted little dots all over a couple of the tiles. Then I decided I wanted some even simpler geometric style ones.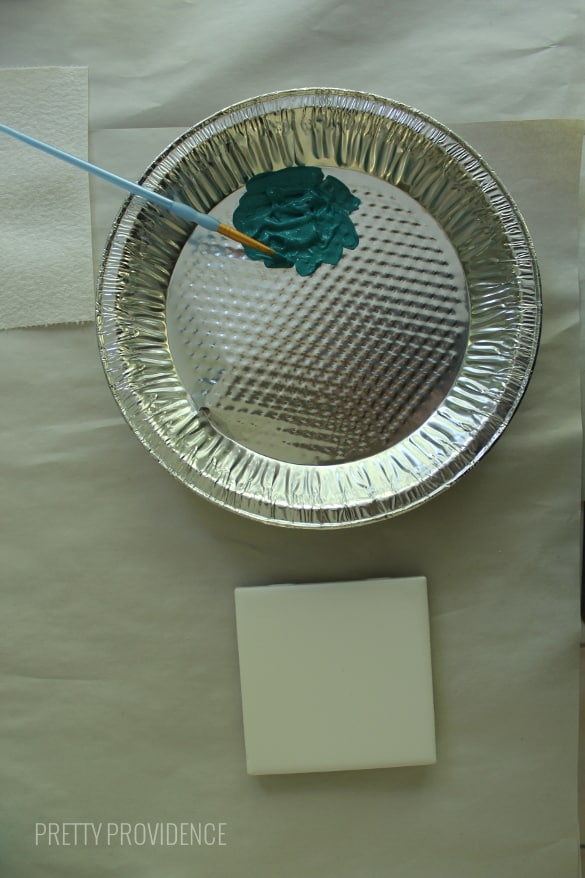 I simply taped off one half of the tile, as well as the sides so the lines would stay clean and not get overspray.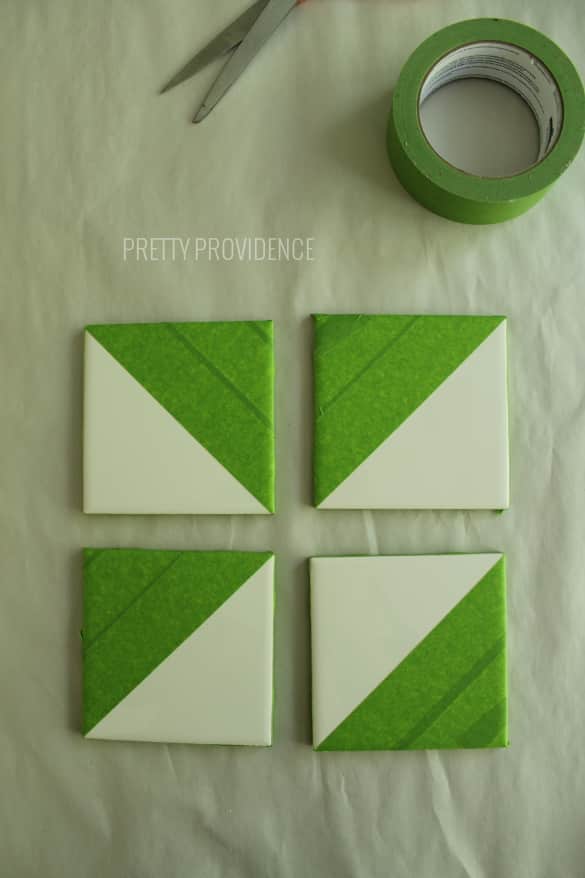 I took them outside to spray paint them gold, let them all dry for about an hour, and gave them a couple layers of clear spray finish. Tada!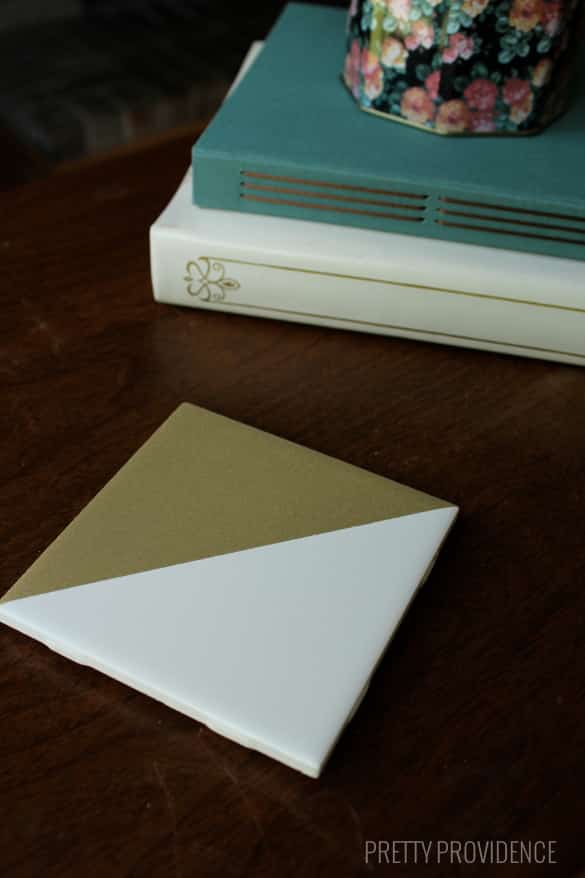 I am so happy with how these turned out, and can't believe they were so cheap. I think this would be a fun craft night to do with friends, just painting & messing around. It costs way less than going to one of those "paint your own ceramic" places but you're doing the exact same thing!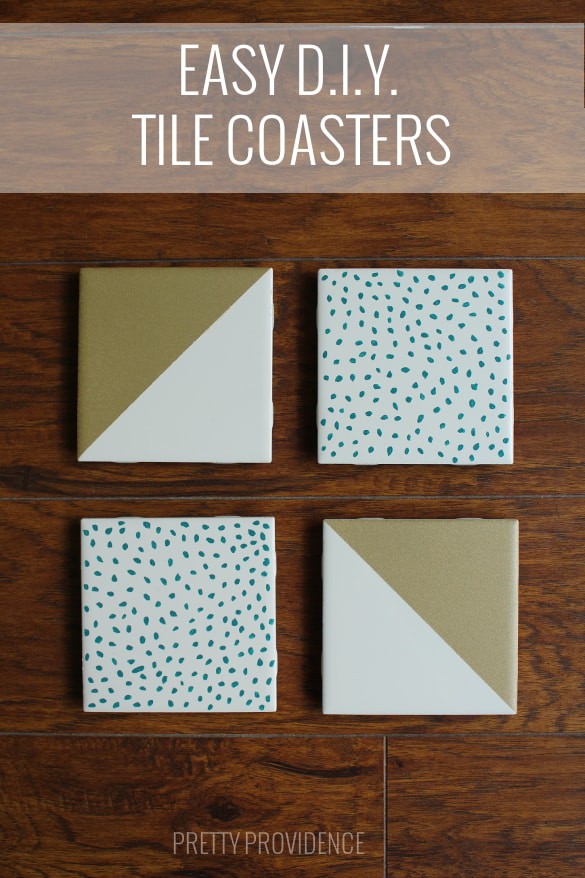 So there you go. Who wants to come over and paint more coasters with me?!