This IKEA hack desk is easy to make with a cheap desk top and two small shelves. It's perfect for a home office or any small space!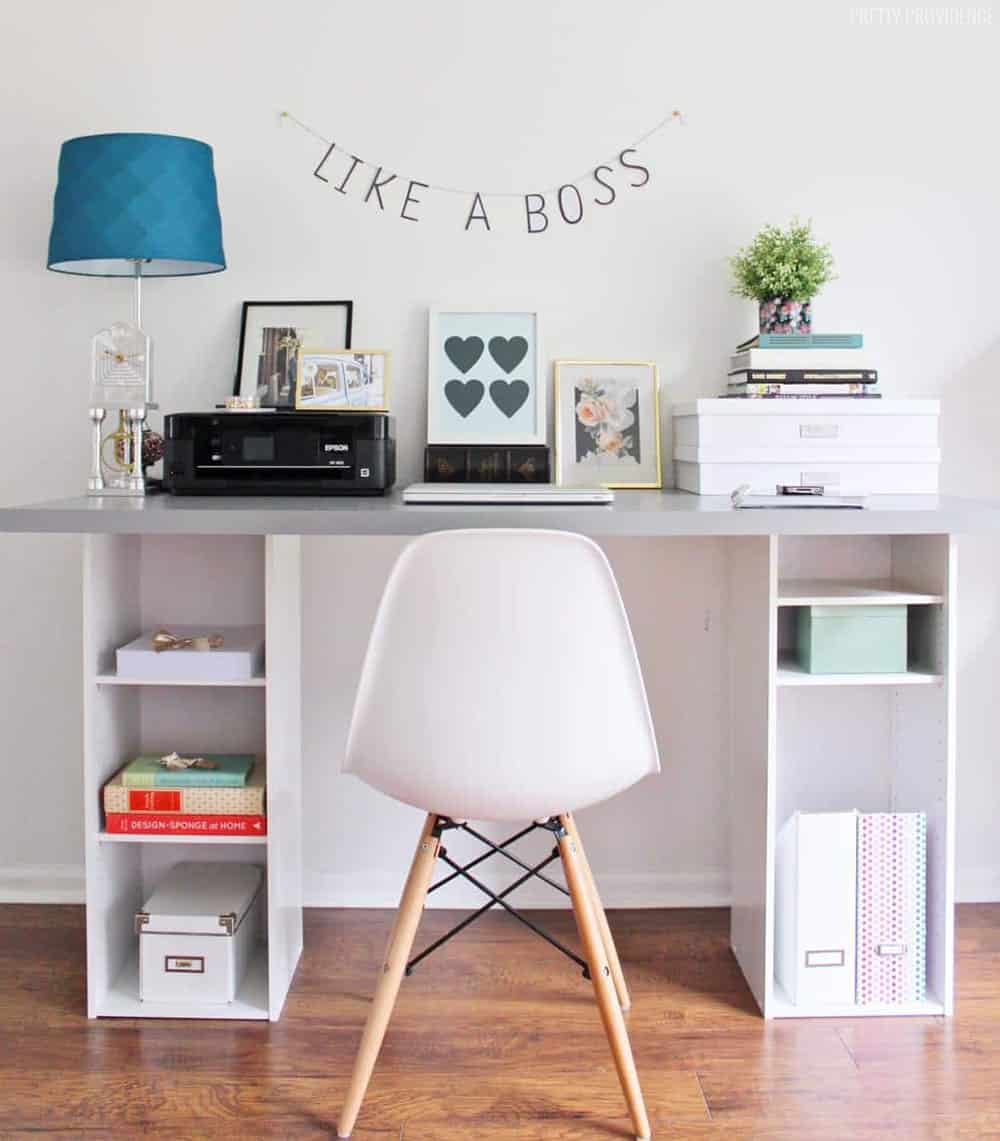 I am loving my new house, but I've got a few completely empty rooms. I'm sure I'll fill them with the furniture they deserve with time, but I decided one of the highest priorities was a desk for my office. We needed a cheap desk as soon as possible, so this beautiful IKEA hack desk for under $60 was born.
I went back and forth about what I wanted for a while, but as time was ticking by and I still had no desk I began to feel desperate. The thoughts in my head went something like this "I should just get an ugly desk from craigslist. Who cares what it looks like? I just need to get organized." Then "why are all the ugly desks on craigslist still $50 and up? I could make something for that." When I decided to DIY I just wanted it to be easy and functional as possible.
HOW TO MAKE A CHEAP DESK
What I ended up deciding was to get two small bookshelves from Target ($18 each) and then a big butcher block desk top or counter top from IKEA. But those were going to be a little more of an investment than I felt I should make at this point. We have lots of other things we're saving for right now. So, while I was at IKEA staring at the pretty butcher block that I wasn't feeling the price of, the gray LINNMON desk top spoke to me. It said "I'm going to be cute, just put some pretty things on me. Really, I'm on sale for $19 and you can even fit me in the car." So, it convinced me. We took the gray desk top home and moved forward, feeling really good about the price tag and okay about how it would look.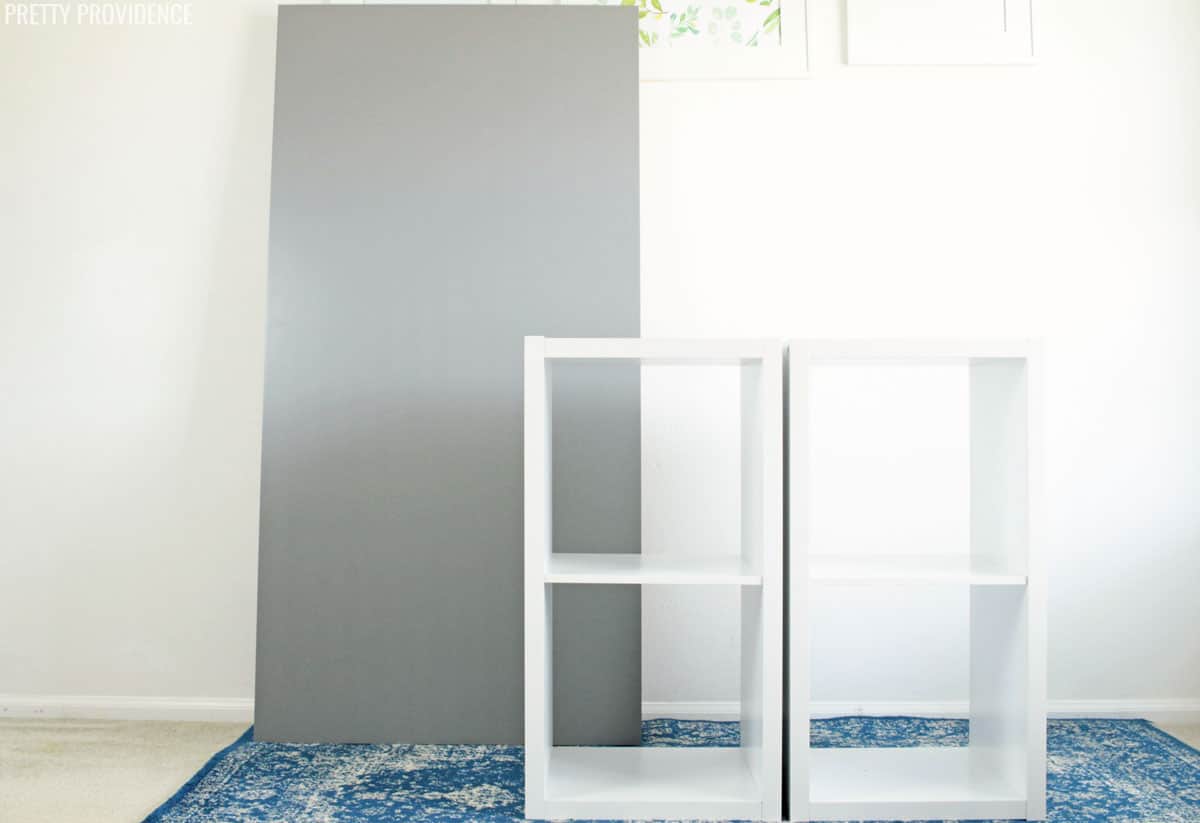 My husband helped me with all of this but I could've done it myself too, it was that easy.
HOW TO MAKE AN IKEA HACK DESK
1. Put the desk top face down on the floor
2. Measure where you want the bookshelves to be and make sure they are even.
3. Place the tops of the bookshelves on the bottom of the desk top
4. Drill them into place.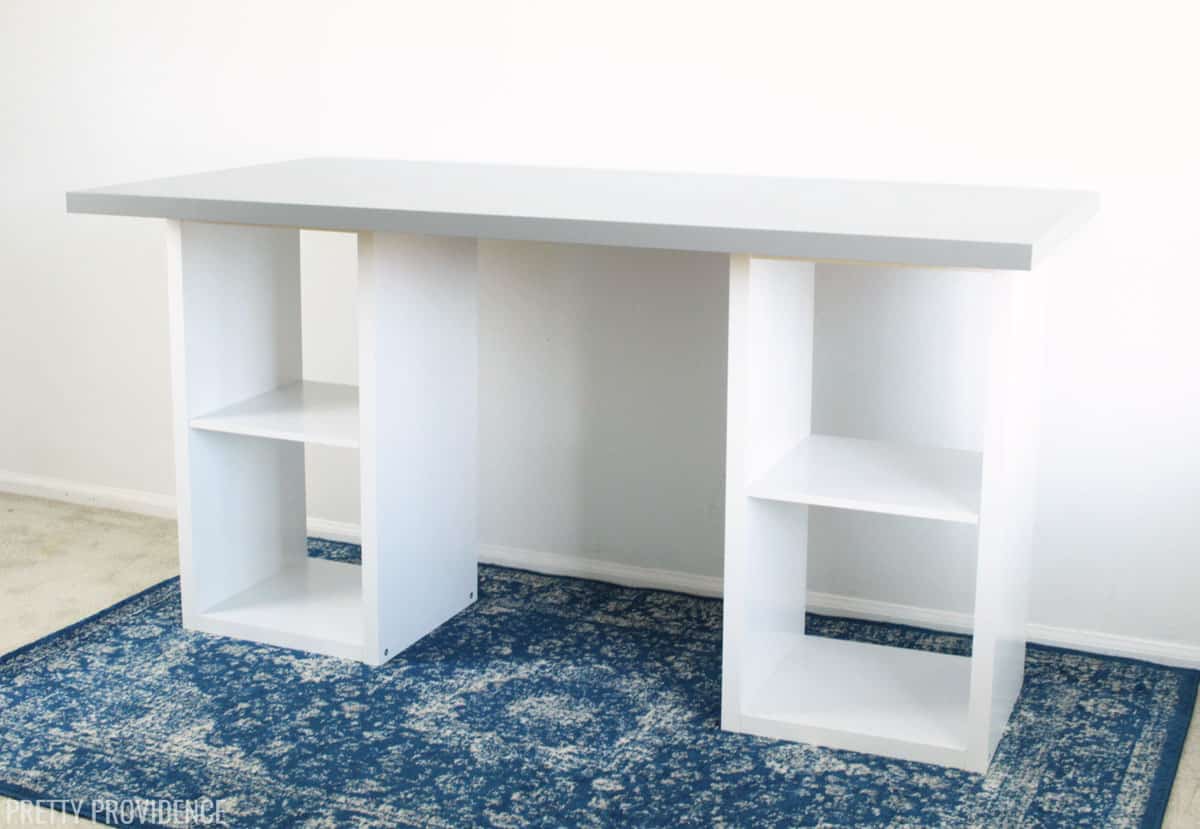 I looked at it and almost had second thoughts but then I remembered my fun, white and silver cart (also from IKEA, only $25!) that I had gotten for Christmas and I thought, actually these look really nice together.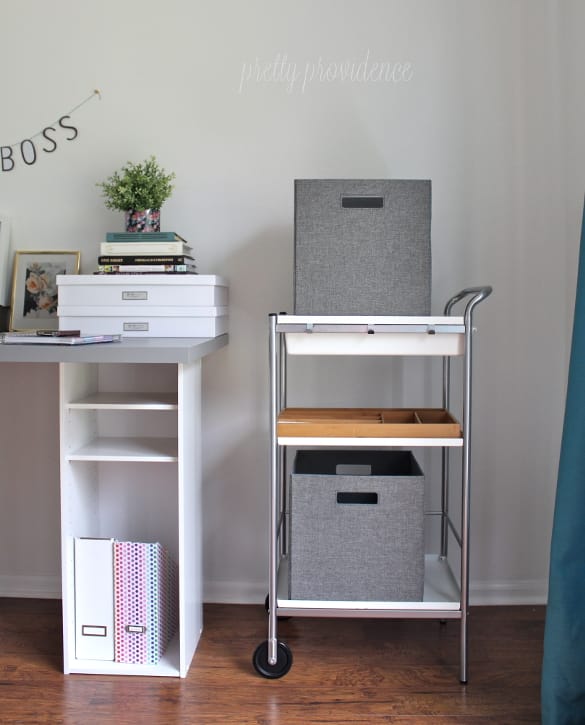 A few accessories and organizers later, I think we're in business! I still have big plans for an art wall above the desk to keep the inspiration really flowing, but for now I decided to hang up a little banner. My favorite phrase is "like a boss" and I feel like it's perfect for the office because it's a little bit funny and a little bit encouraging.
I should add that I could have just gotten IKEA desk legs too, but I really wanted a desk with storage shelves. I have no other furniture at the moment, remember! There is another bonus too that I didn't think of until it was set up – the shelves hide my cords! I can plug everything in and it's all just tucked behind the shelf.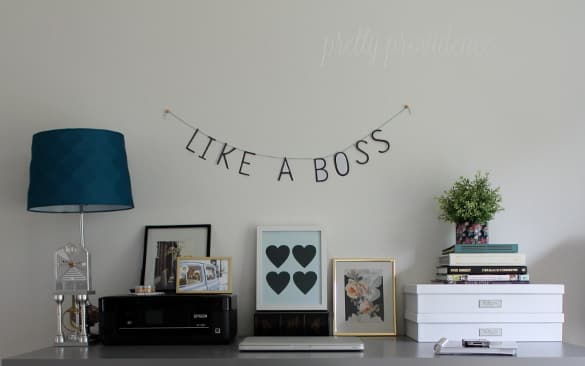 Have you ever compromised and gotten something you liked way less to save a few bucks? Sometimes it's worth it in the end.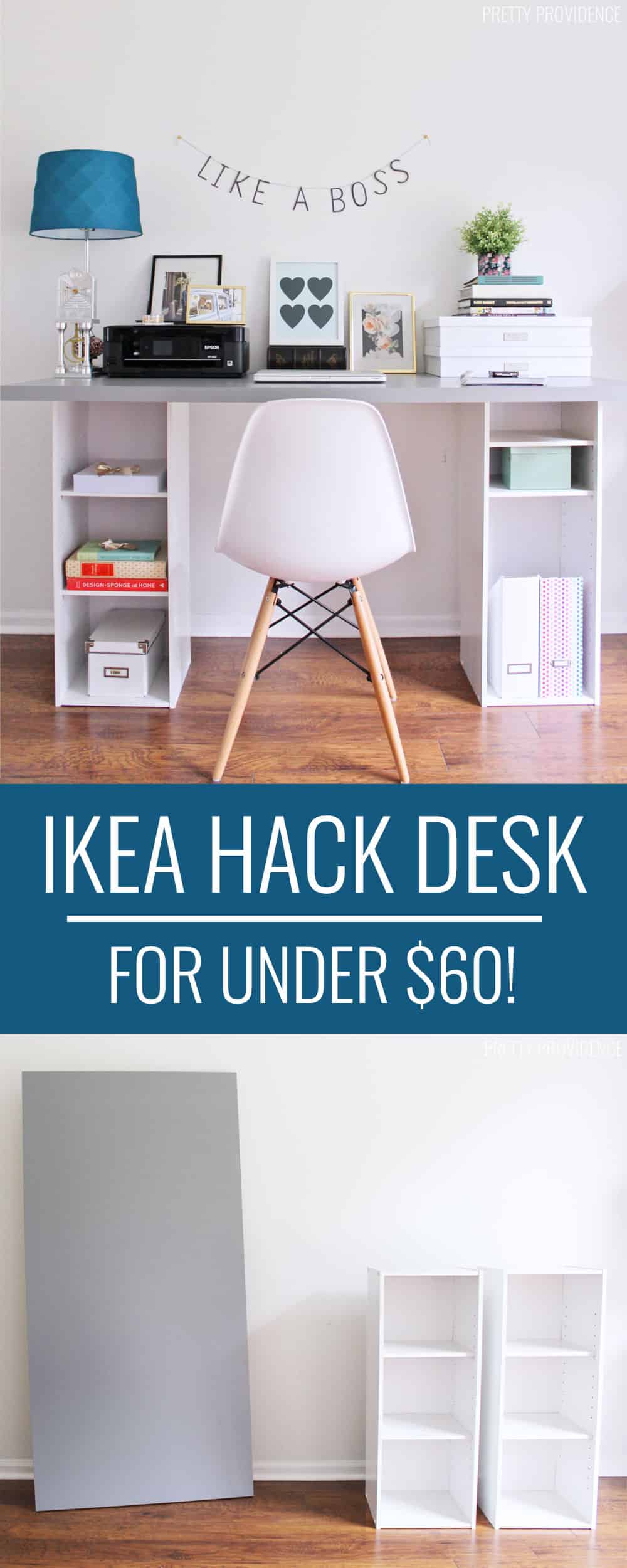 If you like the Andy Warhol-inspired heart print above, you can print it for free right here!
You'll probably also like these:
IKEA Hack Headboard  – you can make this using the same IKEA desk top
Sarah's Craft Room 
13 Beautiful IKEA Hacks
IKEA Clock Makeover