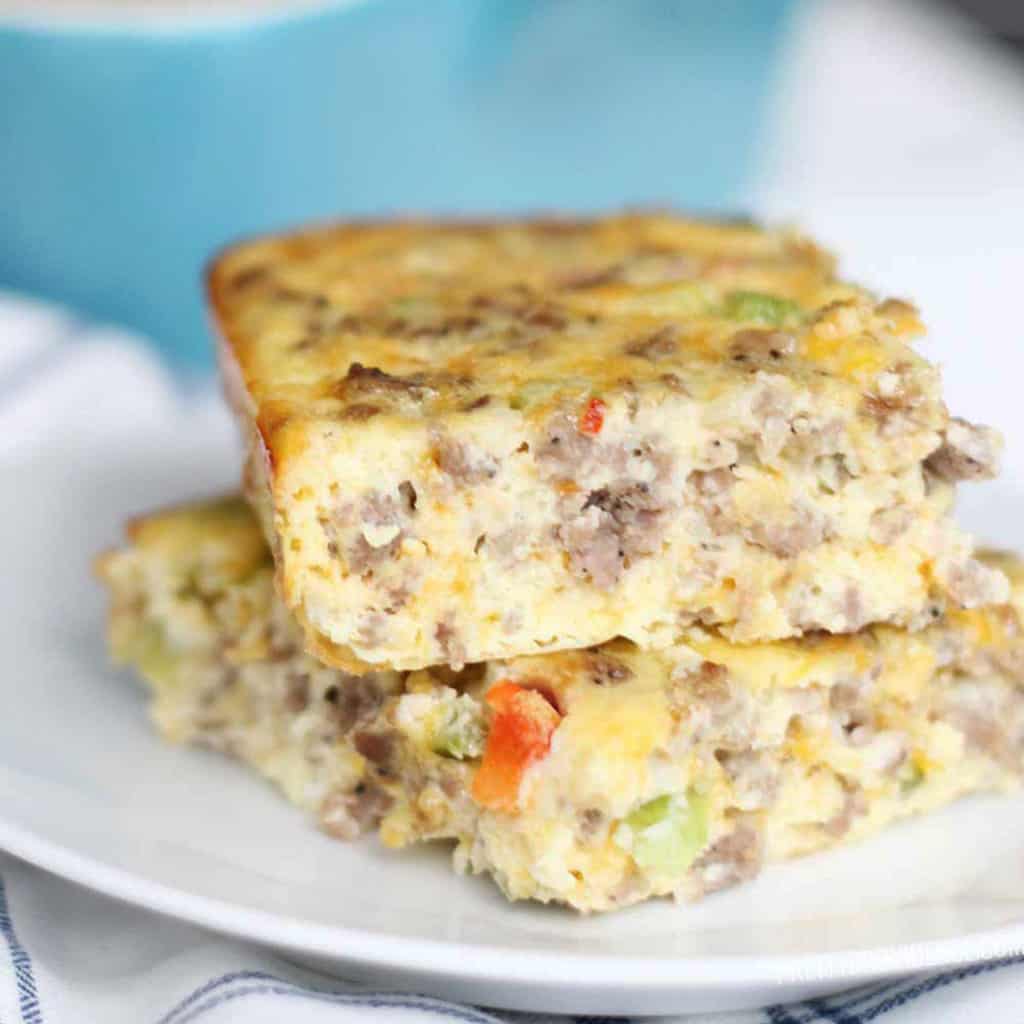 OUR LATEST VIDEOS
Mmmmm, breakfast food. Literally, I could eat breakfast three meals a day. I know I've mentioned this, but we have breakfast for dinner at least once a week! The awesome thing about breakfast foods (aside from the deliciousness factor) is that they are so affordable.
Whenever I crave breakfast casserole, this is the recipe I go straight to. It is simple, but it just works. No other breakfast casserole I've tried or tasted can compare. Yesterday we made it for Father's Day breakfast and it was a hit, as always. What do you say we get down to the nitty gritty details?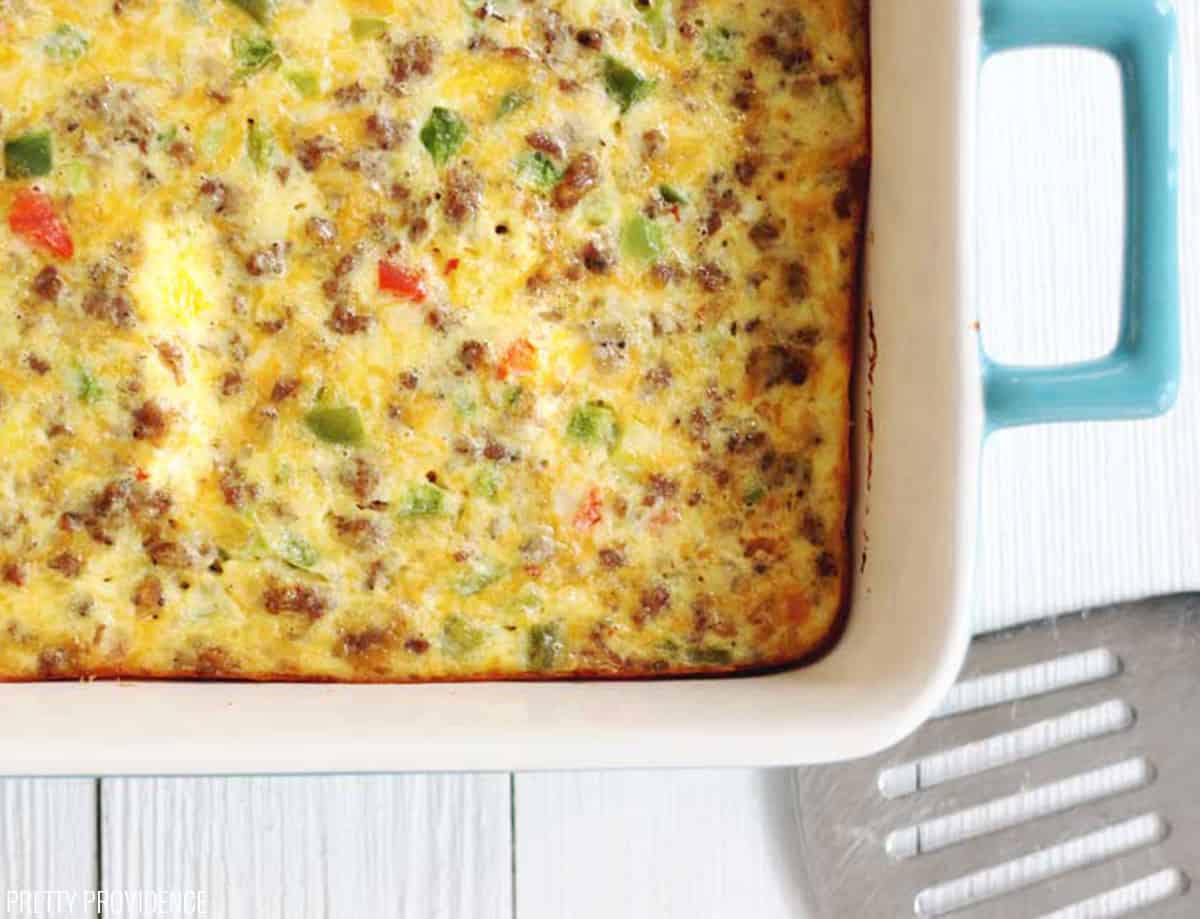 As you are chopping these, you might think "wow, this is a lot of sausage," "wow, this is a lot of onion" or "wow, this is a lot of mushrooms". The answer is, yes. There is a lot of STUFF in this casserole. I love that about it. It doesn't taste "eggy" it tastes delicious. Since there are so many veggies, I like to use a
 food processor 
to chop everything! Now, back to business.
Here is a little video to show you just how easy it is to throw together!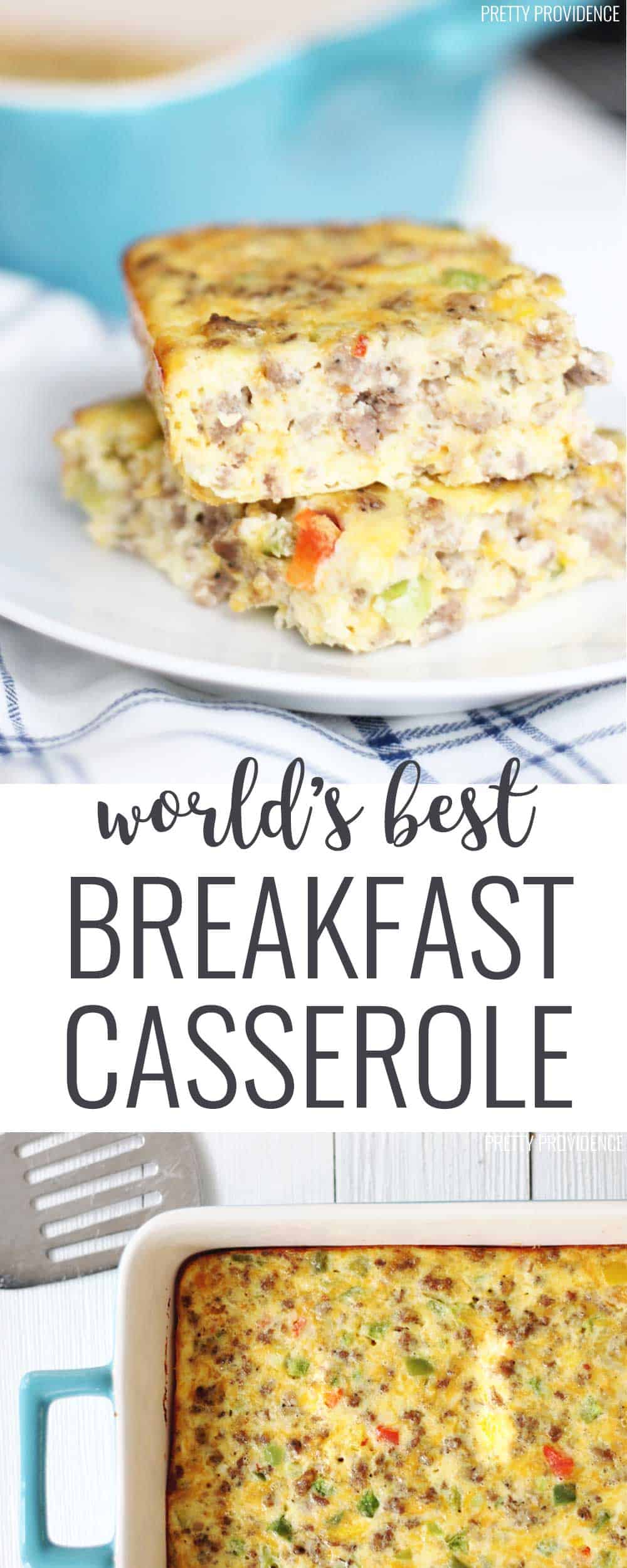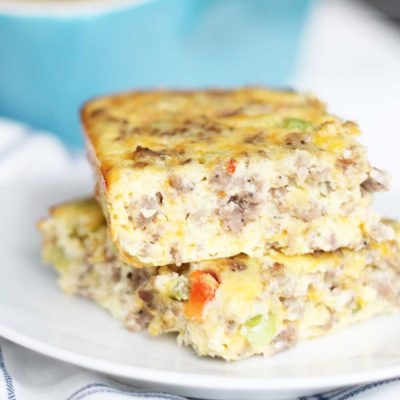 World's Best Breakfast Casserole
Ingredients
24

oz

precooked sausage

10

eggs

1

cup

sour cream

I use lite

1

onion

1

green pepper

1

red pepper

16

oz

mushrooms

2

cups

grated cheese
Instructions
Preheat oven to 350 degrees.

Chop sausage, onion, peppers and mushrooms.

In a separate bowl mix eggs, sour cream and cheese.

Once egg mixture is thoroughly mixed add in sausage and veggies and spread out into a greased 9x13 casserole dish.

Bake for 30-45 minutes or until cooked through.
I think you will love this as much as I do! Enjoy!

Photos updated on 11/12/17! Original photo: