These Tie Dye Sugar Cookies are really easy to make when you use a store-bought cookie mix. The kids will love making fun designs!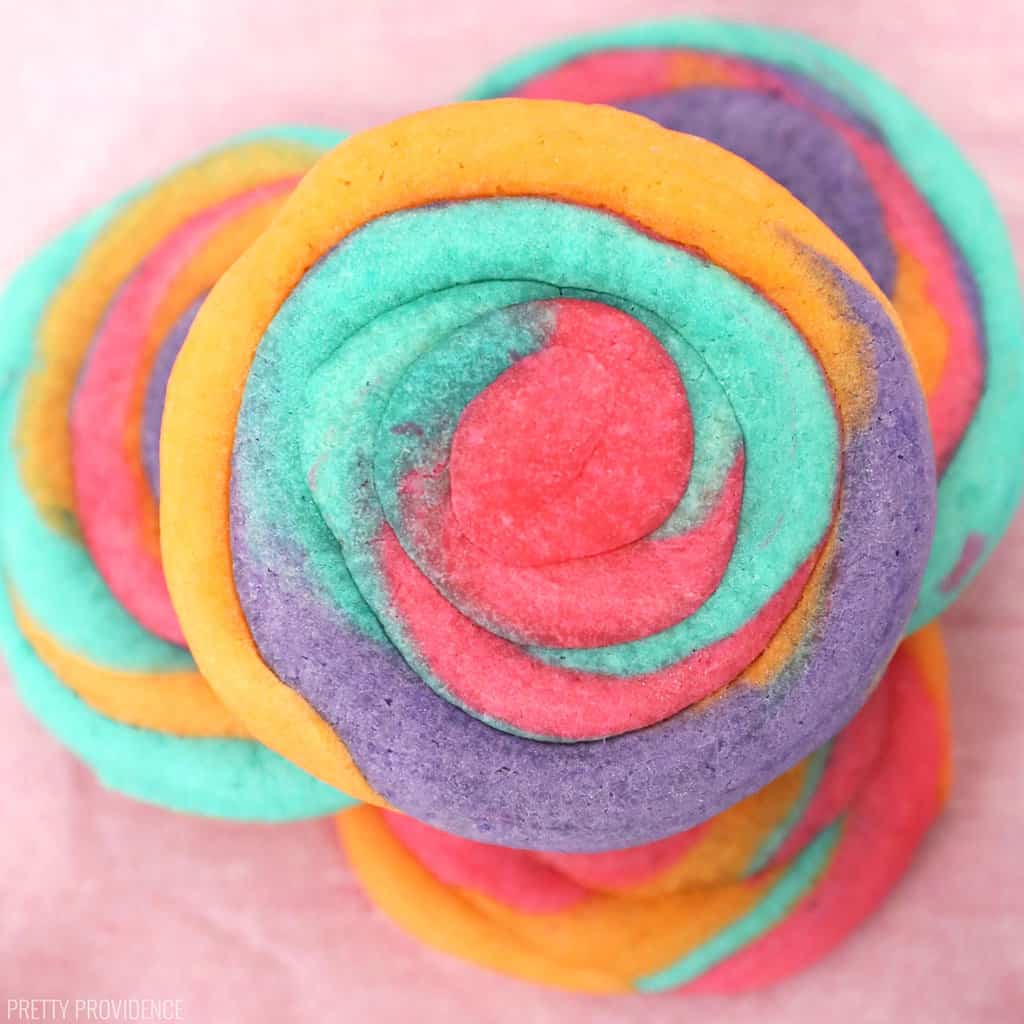 You can use your favorite sugar cookie dough recipe for these, but I used a Betty Crocker Sugar Cookie mix and cut down the time. Do what makes you happy. I also used neon food coloring to make the vibrant colors that just pop. My kids had fun making these! I found that putting these in the fridge for about 30 minutes after mixing the dough made it easier to handle. If it gets too sticky to work with, just pop it back in the fridge to firm up again.  The method to making the cookies is simple. Just make snake shapes like you do with play dough and roll it into a spiral and place flat side down onto cookie sheets. I'll explain it all in the directions below, but these really are super easy to make. I hope you like them! I know your kids will.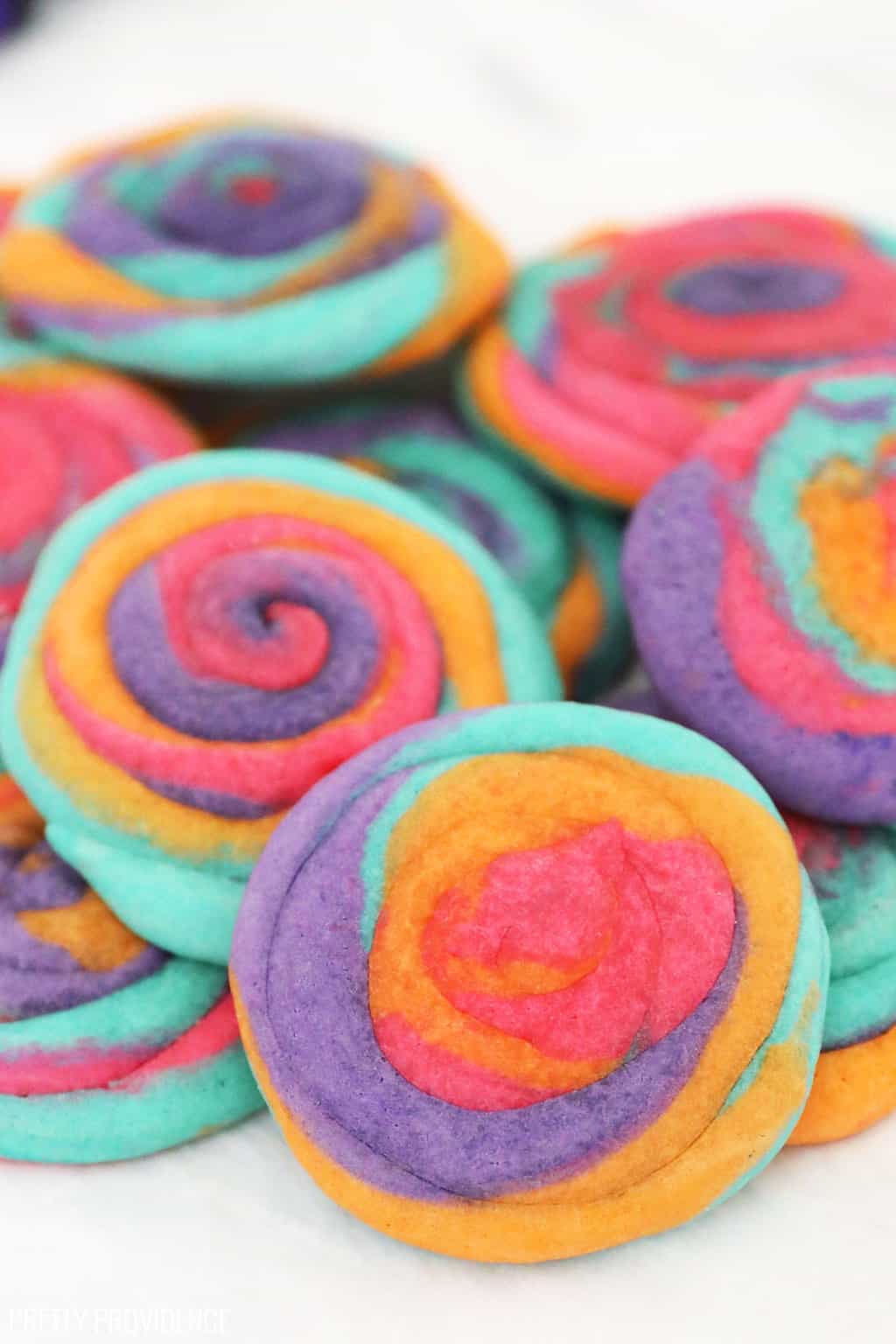 Ingredients
17.5 oz bag of Betty Crocker Sugar Cookie mix or a batch of your favorite sugar cookie dough
food coloring
Directions
Mix the cookie mix according to package or recipe directions.
Separate dough into 4 or 5 bowls.
Add 8-10 drops of different food coloring to each bowl and mix until color is well blended.
Take a nickle sized amount of each dough and roll it all  into a ball.
Using the snake method, roll dough between your hands to make a snake-shaped long piece of dough. Lay it on the counter and roll into a spiral; place onto cookie sheet sprayed with cooking spray or lined with parchment paper.
Bake at 375 degrees F. 8-10 minutes until done.
Cool for 2 minutes on the pan before removing cookies to a baking rack to cool.
You may also like these cookie recipes:
 Please come visit me at Mandy's Recipe Box for more yummy recipes!