Check out all of these DIY Father's Day gifts – there's something for every kind of Dad here!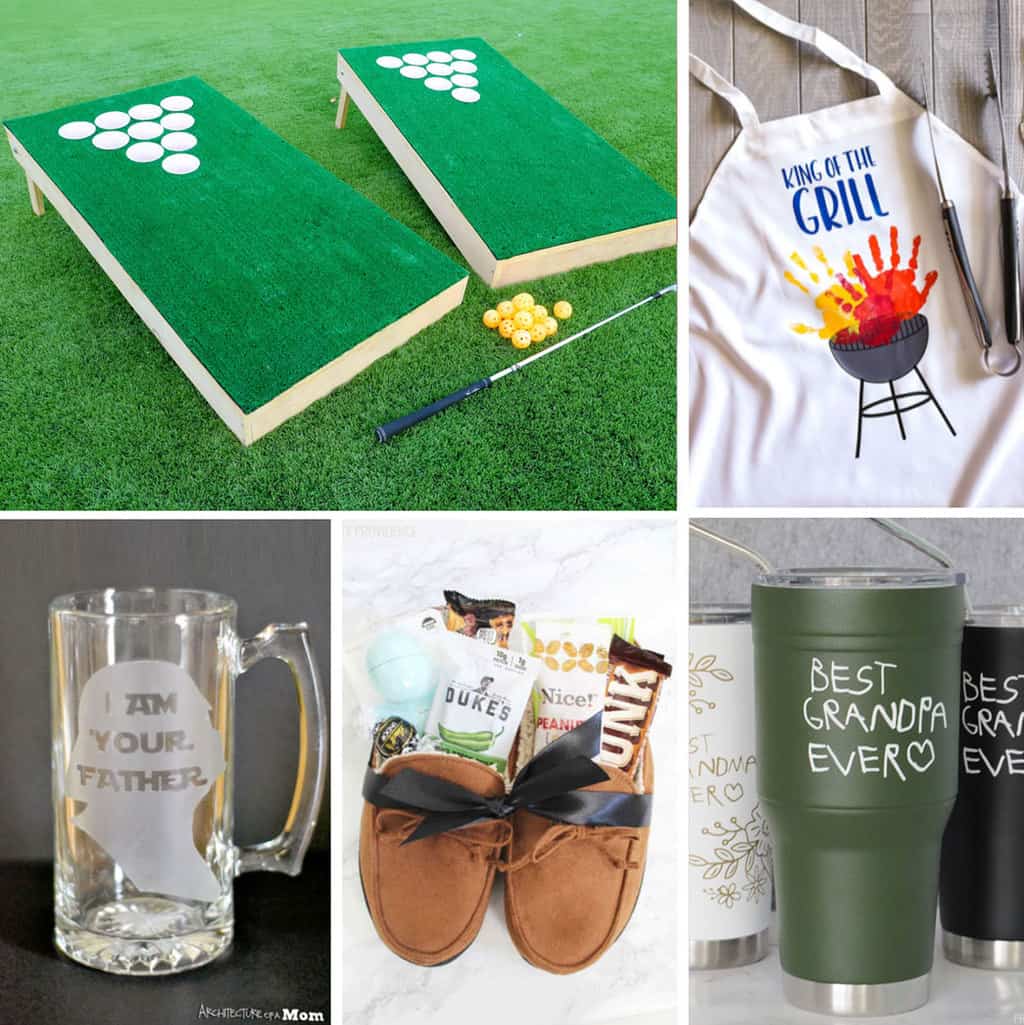 It's almost that time, you guys! Father's Day is in less than two weeks. Still don't have a gift or even an idea for your father or baby's father? I've found some really good ones for you. I think these ideas are so fun and can be easily personalized to your dad of choice. The link to each gift/tutorial is below the picture. Happy choosing!
You might also want to check out our Father's Day Coloring Pages & Printables, Father's Day Breakfast Sandwich Bar, and browse our Father's Day page for lots more ideas!
DIY Father's Day Gifts
Personalized Father's Day Gifts
Father's Day Gift Baskets
Father's Day Golf Gifts
If you have a golfer in your life, you know that golf tends to take over! Any of these golf gifts will make Dad or Grandpa happy this Father's Day!
Other fun Gifts for Dad
My husband and father-in-law are both root beer lovers, so I think the sampler would be great for either of them, and the DIY Golf Head Covers would be perfect for MY dad because golf is his main obsession in life. Which idea is your favorite?