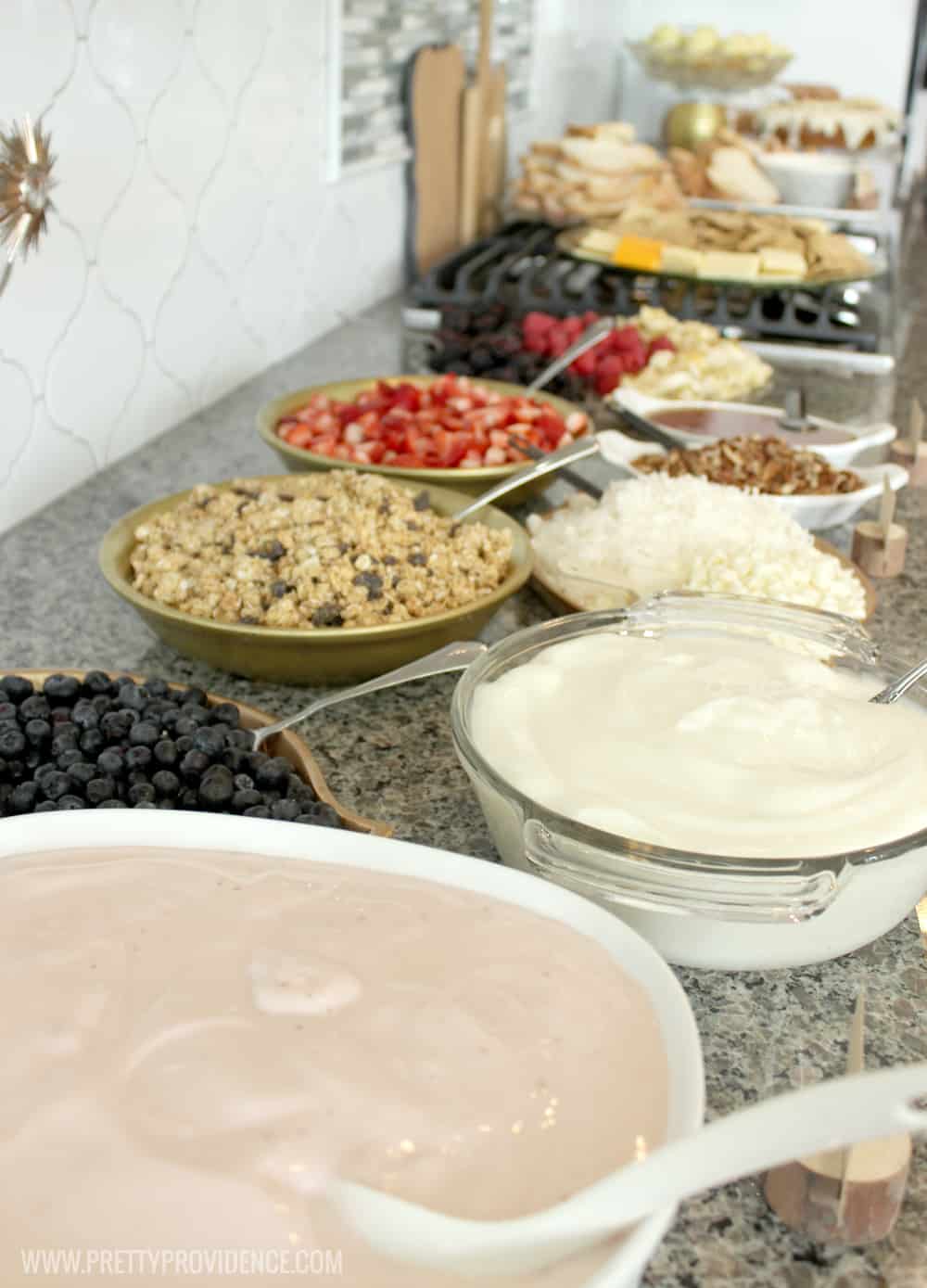 Hey friends! So I helped throw a baby shower for one of my best friends (like a year ago, haha, shows you how behind I am on my life) anyway, we decided on doing an easy yogurt bar and it was such a hit! The shower was open house style from like 11-1 so we thought we would do a sort of brunch, but we wanted to keep it simple and fun. The great thing about a yogurt bar is that people who want to be healthy can be healthy, and people who want to load up on the goodies can load up on the goodies, but no one feels weird because everyone is eating the same thing!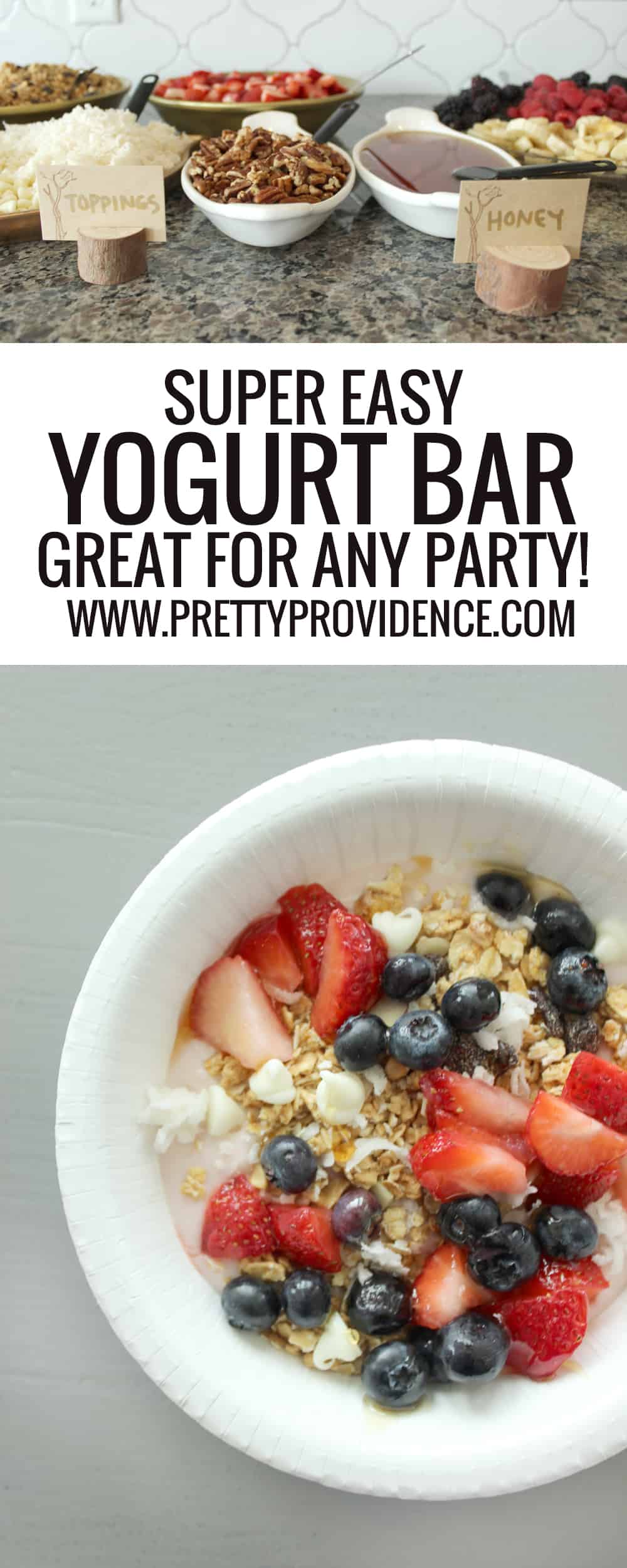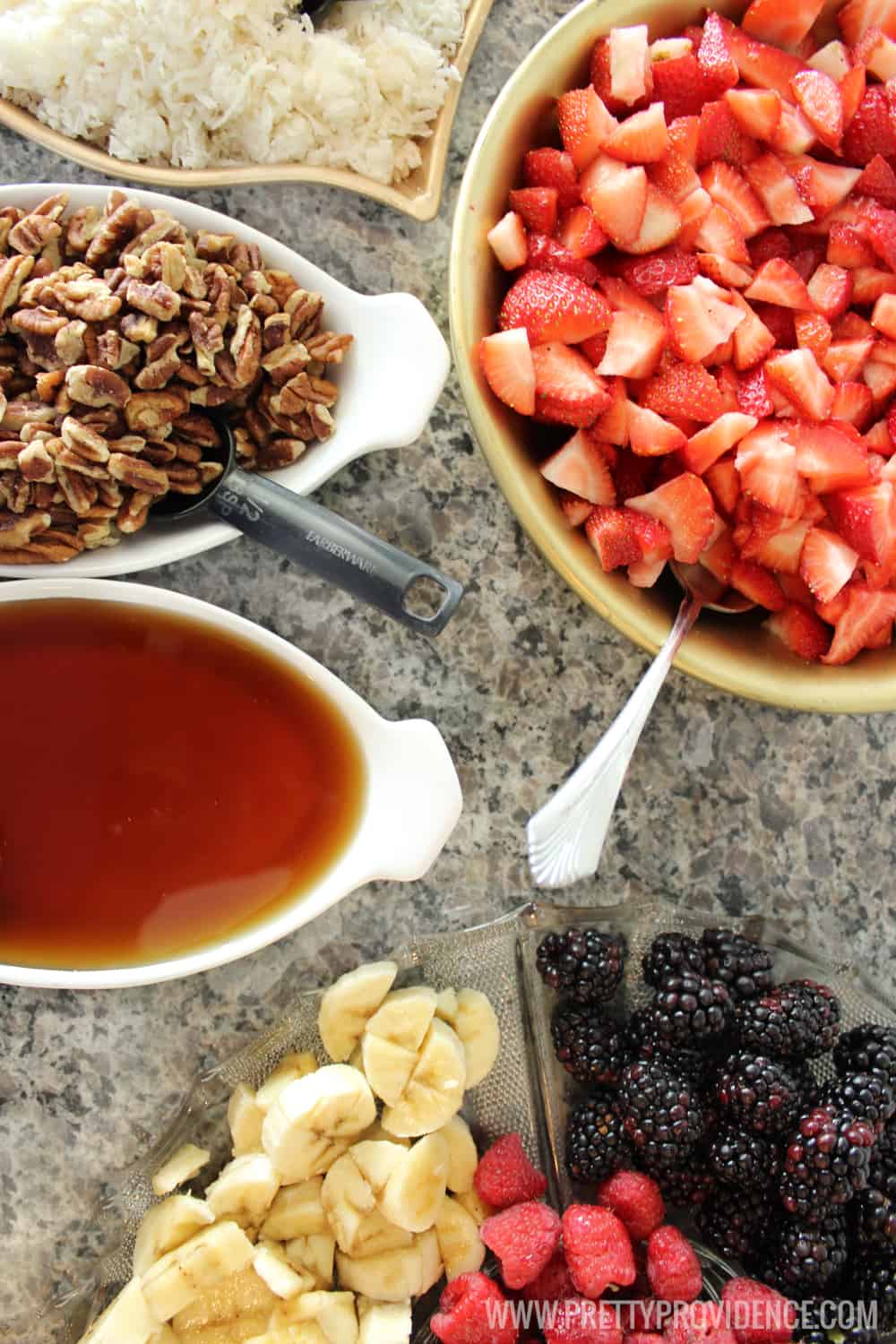 Here are the details of what toppings we had, but really the world is your oyster!
Two types of yogurt, we did strawberry and vanilla, but it would be fun to do one greek and one regular, or just stick with plain if you really want to keep it simple!
Fruit, all varieties! We had bananas, raspberries, blackberries, blueberries but really any fruit would be yummy!
Other toppings. We did granola, pecans, coconut, white chocolate chips, and honey!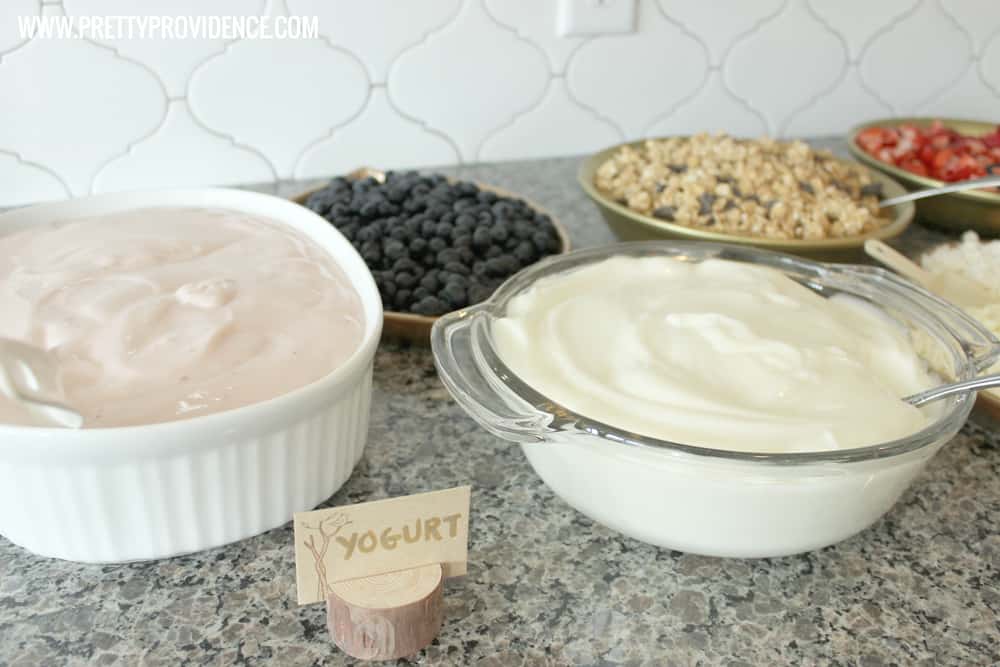 People did all different types of combinations and everyone was raving about how delicious it was!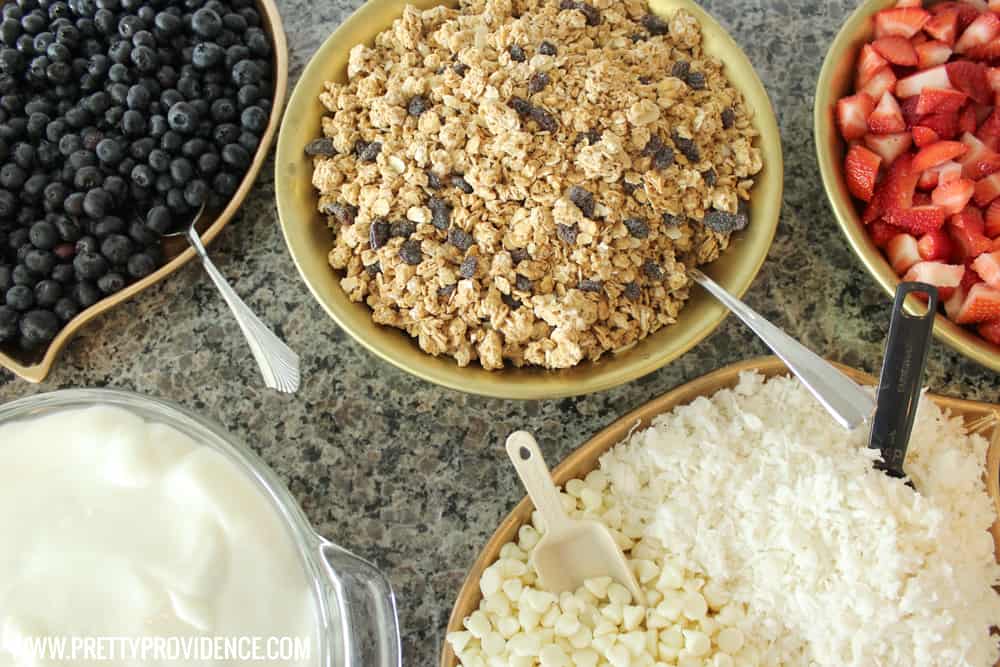 The other nice thing about a yogurt bar, is that anyone who wants to help can just bring a few items, so it isn't too stressful for any one person!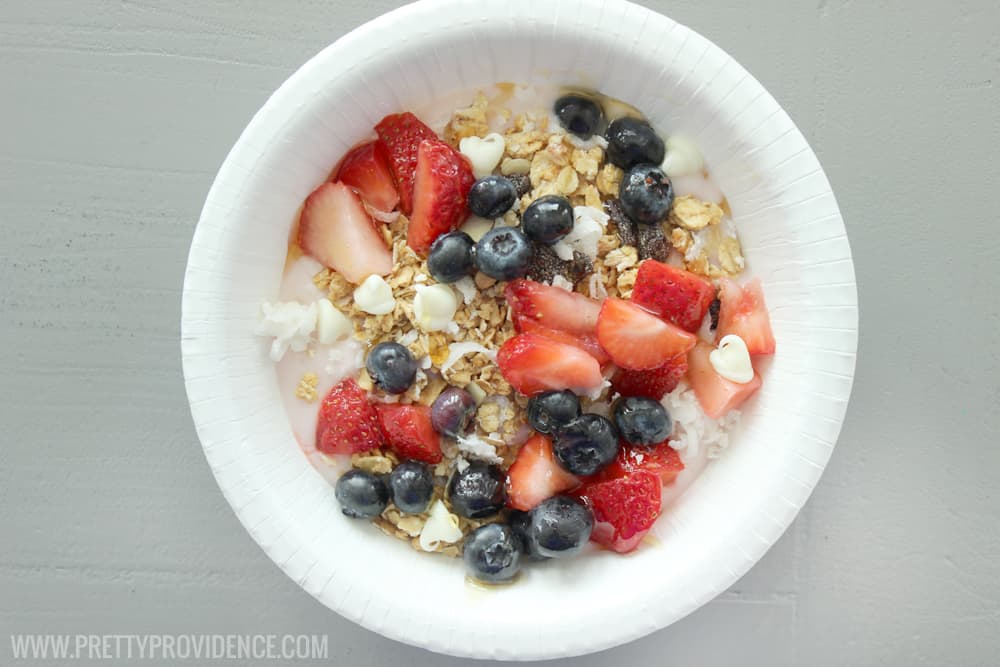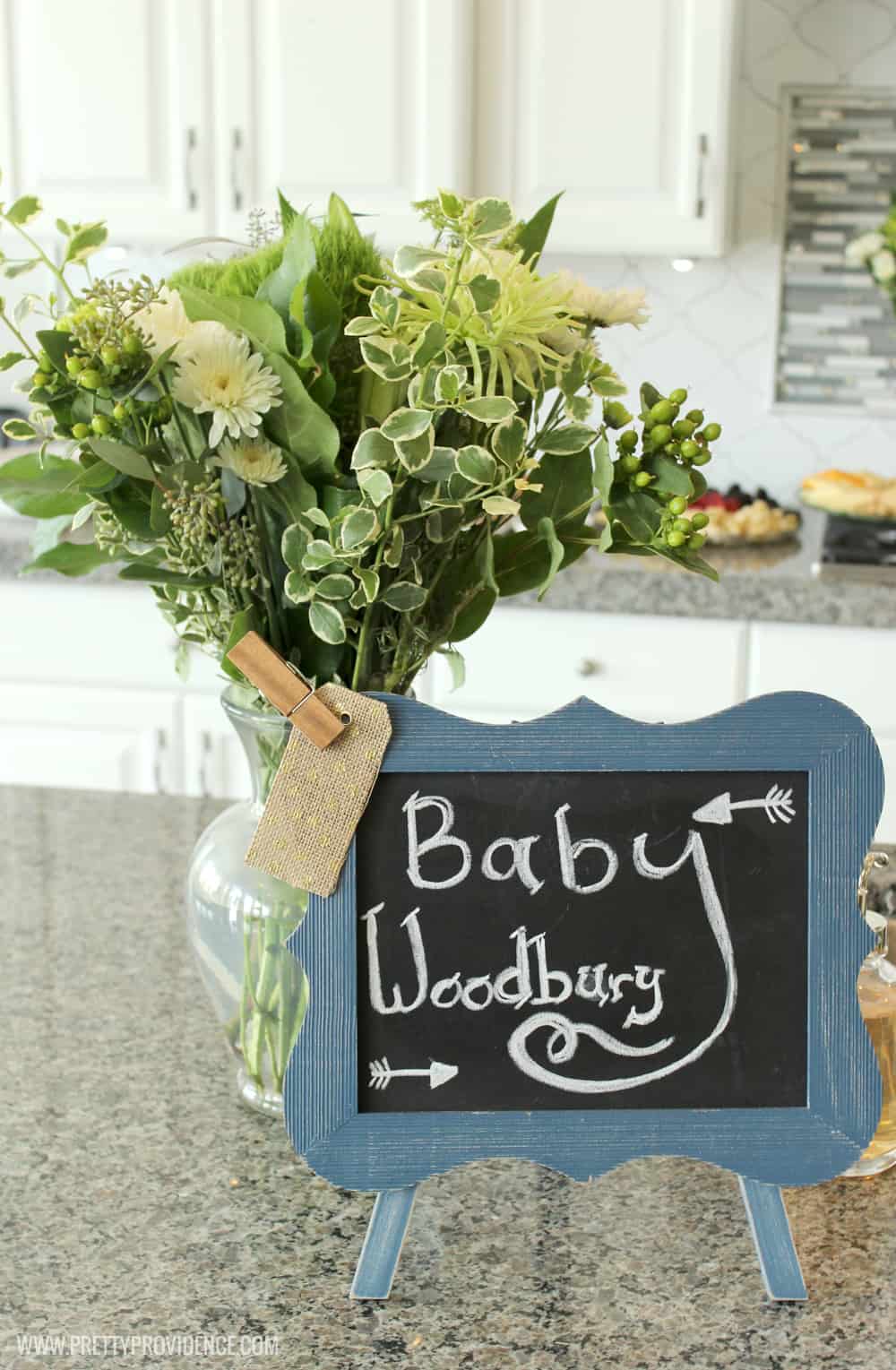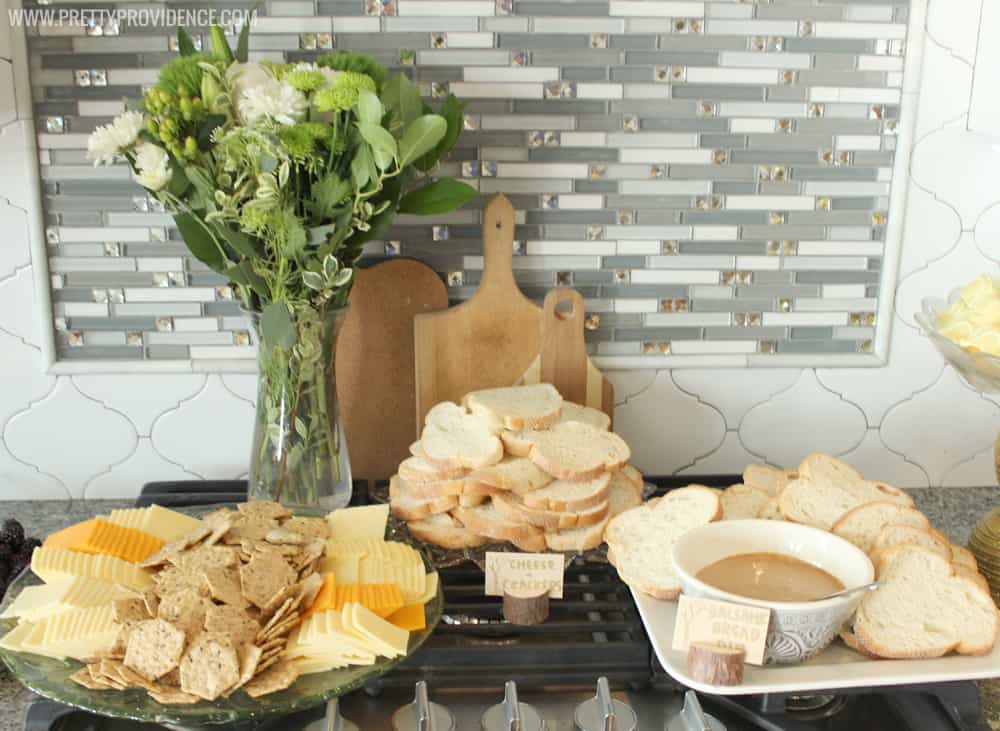 We rounded things out with some cheese, crackers, bread and of course my famous balsamic bread dip… sooooo yummy! And some yummy cakes as well!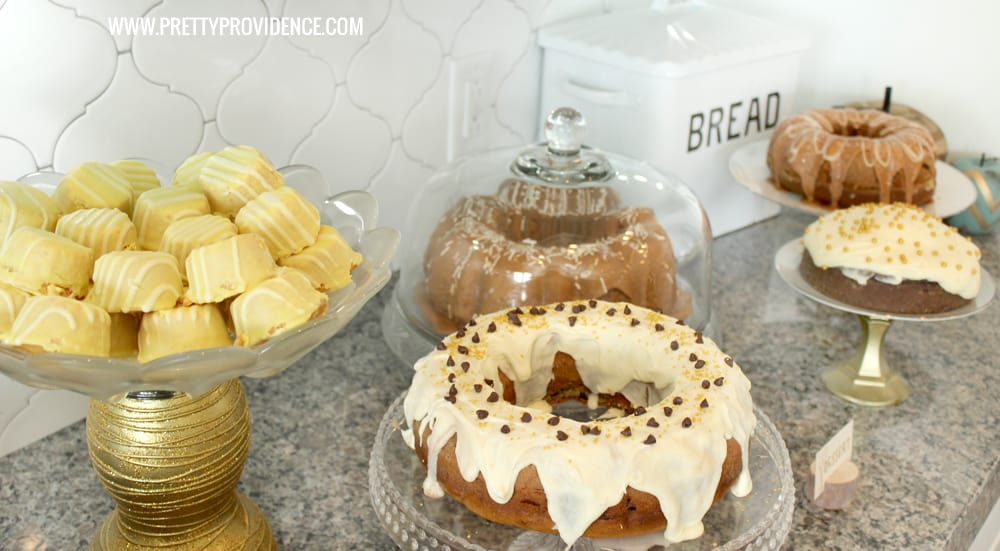 We had a lot of people helping and a ton of people coming, but you wouldn't even need to do all three things, the yogurt bar and maybe some muffins would be perfect!
xo,