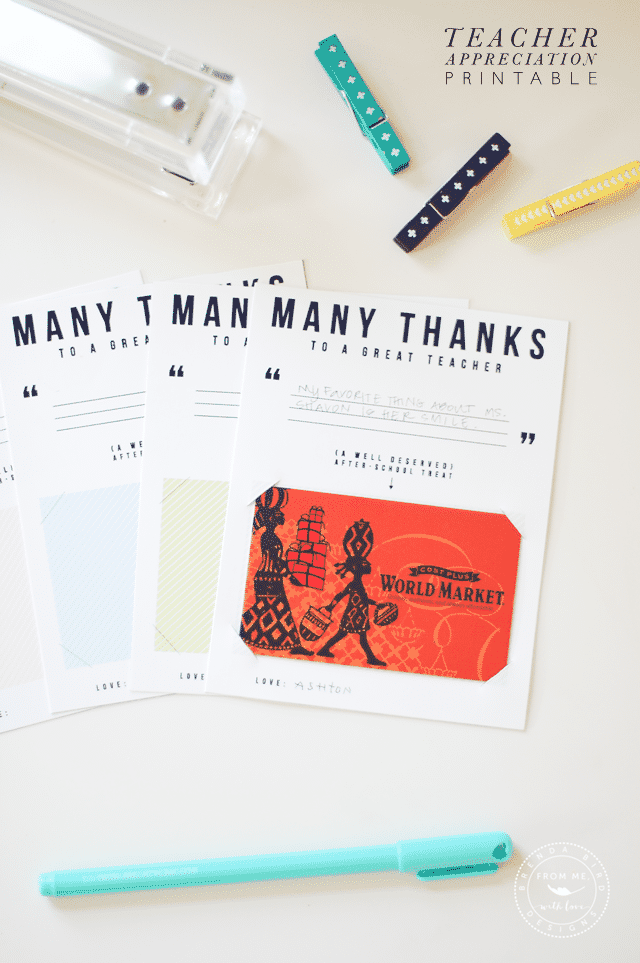 I remember my son's first day of pre-school so vividly. He was the youngest in his class and I worried about the million things that mothers worry about. He held my hand tightly, his oversized backpack bumping my leg as we walked to the door. And then I let his hand go and let his teacher take his hand. He smiled and went right in ready to conquer pre-school. Tears ran down my cheek as I watched my baby grow before my eyes.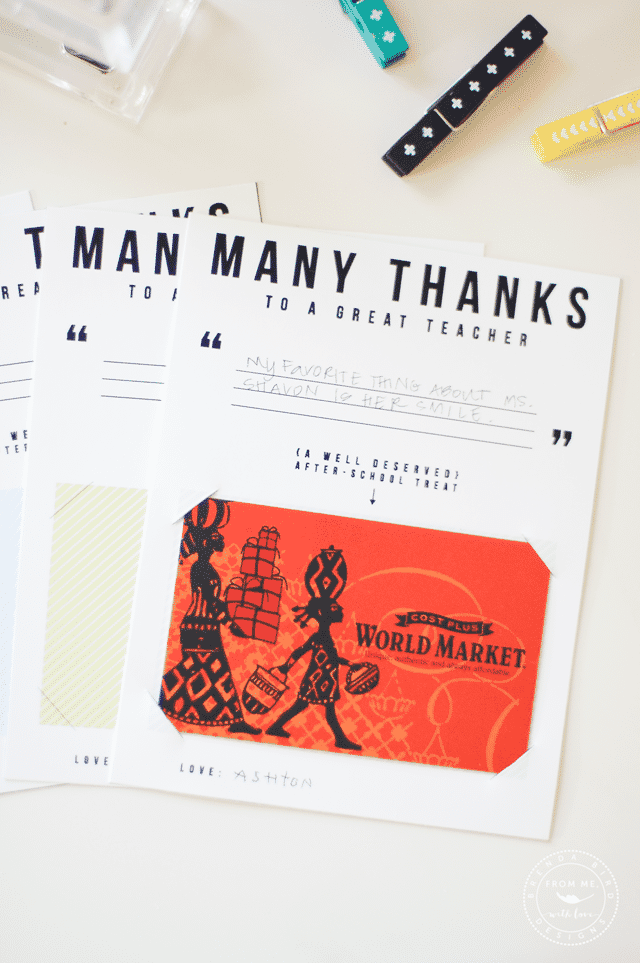 Who better to show appreciation to than those who care and patiently teach our children than teachers. A giftcard to a favorite store to pamper themselves or a fun restaurant so they can spend time with their spouse and family would be such a great token of thanks to them. I made these teacher appreciation gift card holders (inspired by a good teacher friend) in 4 color ways. They are super simple to put together: have your kids proudly write their name and a fun memory or a favorite attribute of their teacher to make it a little more personal and just cut the little slits to insert gift card. Easy peasy.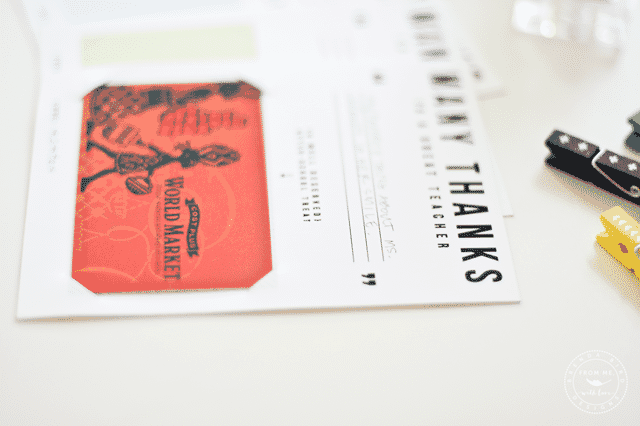 Thank you to all our wonderful teachers whether in school, athletics or music for sharing their talents with our cherished babies. You guys are wonderful!