If you are looking for an easy DIY bunny costume tutorial, this is it! It's no-sew, can be put together in an hour, and so adorable!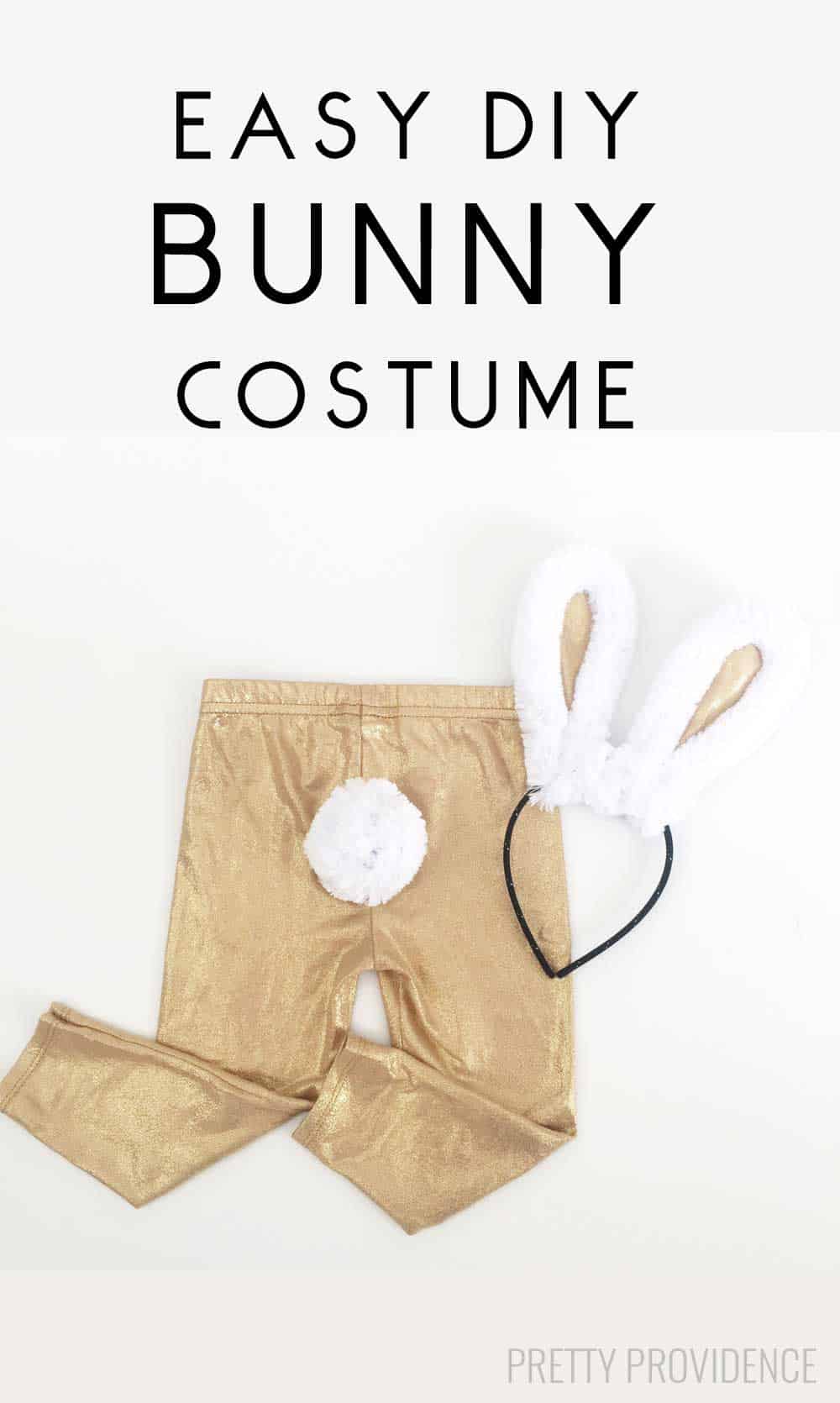 I am so excited to share this cute Halloween costume with you guys today! I love EASY costume ideas and I always make my own, without sewing! Some of my favorites from last year: DIY Princess Costumes, an easy Pirate Costume and these cute Sailor Costumes on our Halloween Disney Cruise last year!
I put this DIY Bunny Costume together in one afternoon. June was almost two, and I thought making her a bunny costume would be adorable. (I was so right.)
*This post contains affiliate links.
I wanted the costume to be comfortable for her to run around in – so she would actually keep it on. So it's basically just like what she wears normally but a little more shiny and with bunny ears! Ha.
How to make this easy DIY bunny costume for your toddler:
Materials
Directions:
Take one pair of leggings and cut them down the inside seams.
Cut an oval about the size of a sheet of 8×11 paper out of the deconstructed gold leggings.
Glue the oval onto your t-shirt.
Shape jumbo pipe cleaner into ear shapes and attach them to the headband by wrapping them around it.
Now cut two ear shapes out of the legging material, and glue them to the inside edges of the pipe cleaner ears.
Last, make a little round ball with pipe cleaner and use hot glue to secure it.
Safety pin the tail onto the tailbone of the gold leggings.
Draw whiskers and a little nose with black eyeliner. Ta Da!
She looked so adorable!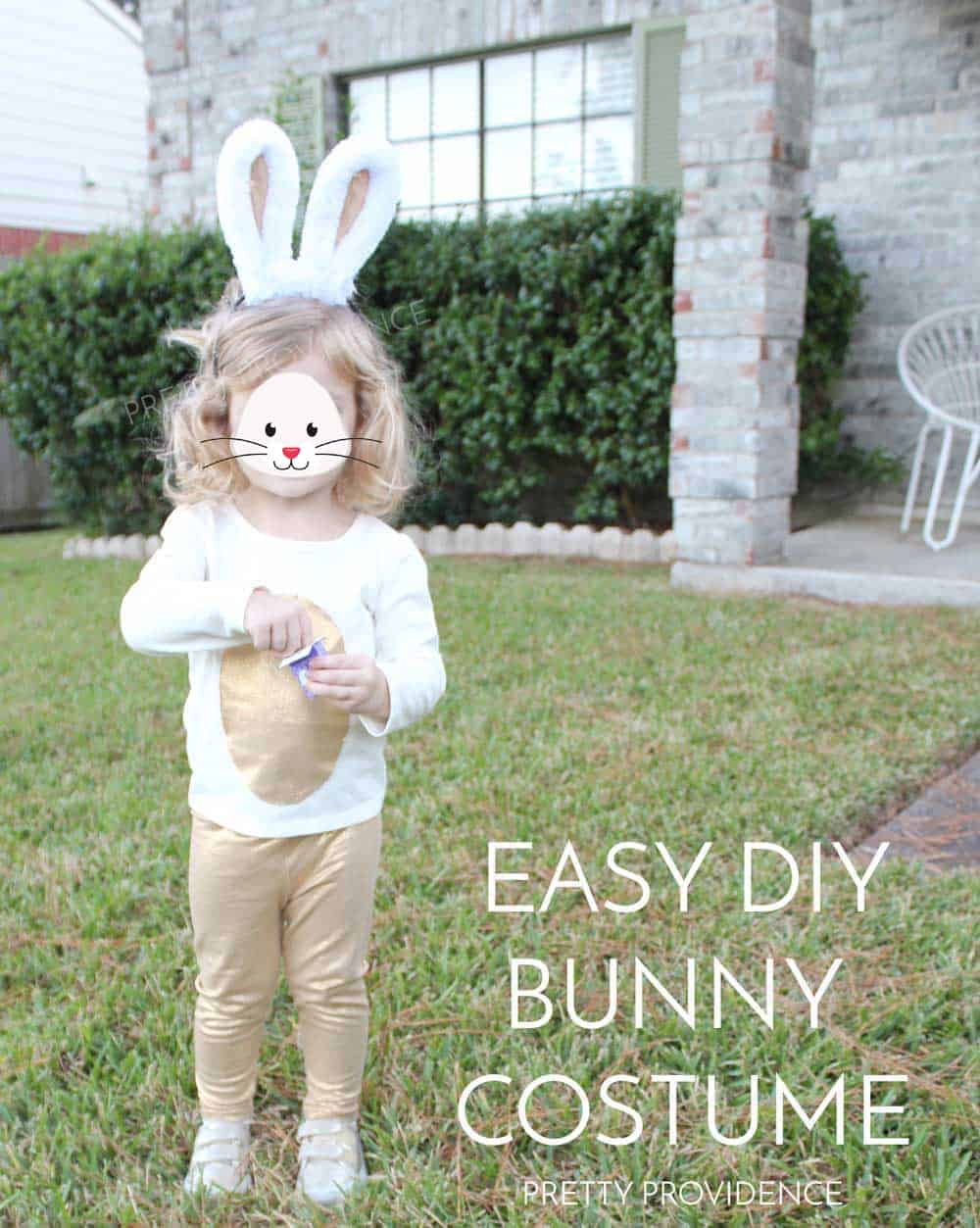 *I love sharing costume ideas! If you'd like to share or pin this costume I'd prefer if you use the top image from this post, and not this one. Thank you for respecting this.