How cute is this easy DIY sailor costume?! It's perfect for friends, couples or a group costume!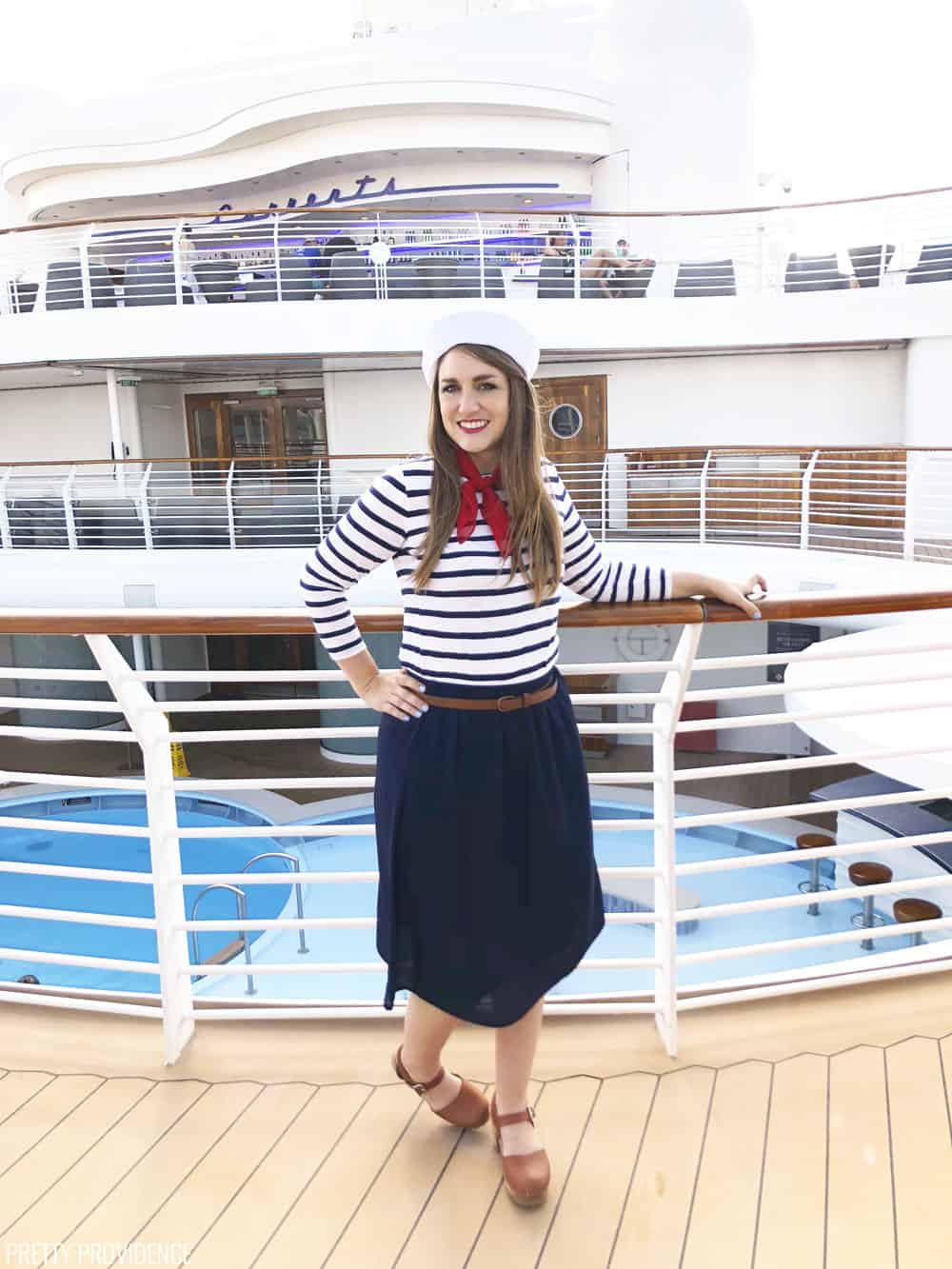 Hey friends! If you follow us on instagram then you know we recently got back from the most amazing Disney Cruise experience!! It was my first ever cruise and to say that it blew my mind is an understatement! You guys know I am a Disney fanatic and one of the reasons for that is that I love Disney's attention to detail- they just don't do anything half way!
The cruise we sailed on was a Halloween on the High Seas cruise. There was a huge Halloween party called Mickey's Mouse-querade, with a dance party, trick or treating for the little ones! Mickey, Minnie, Goofy and the gang were dressed up in costumes too. When we were deciding what to wear, we wanted something cute, affordable and easy. Sarah threw out the sailor idea and I knew we had to do it! How perfect are sailor costumes when you're sailing on a cruise ship? I mean….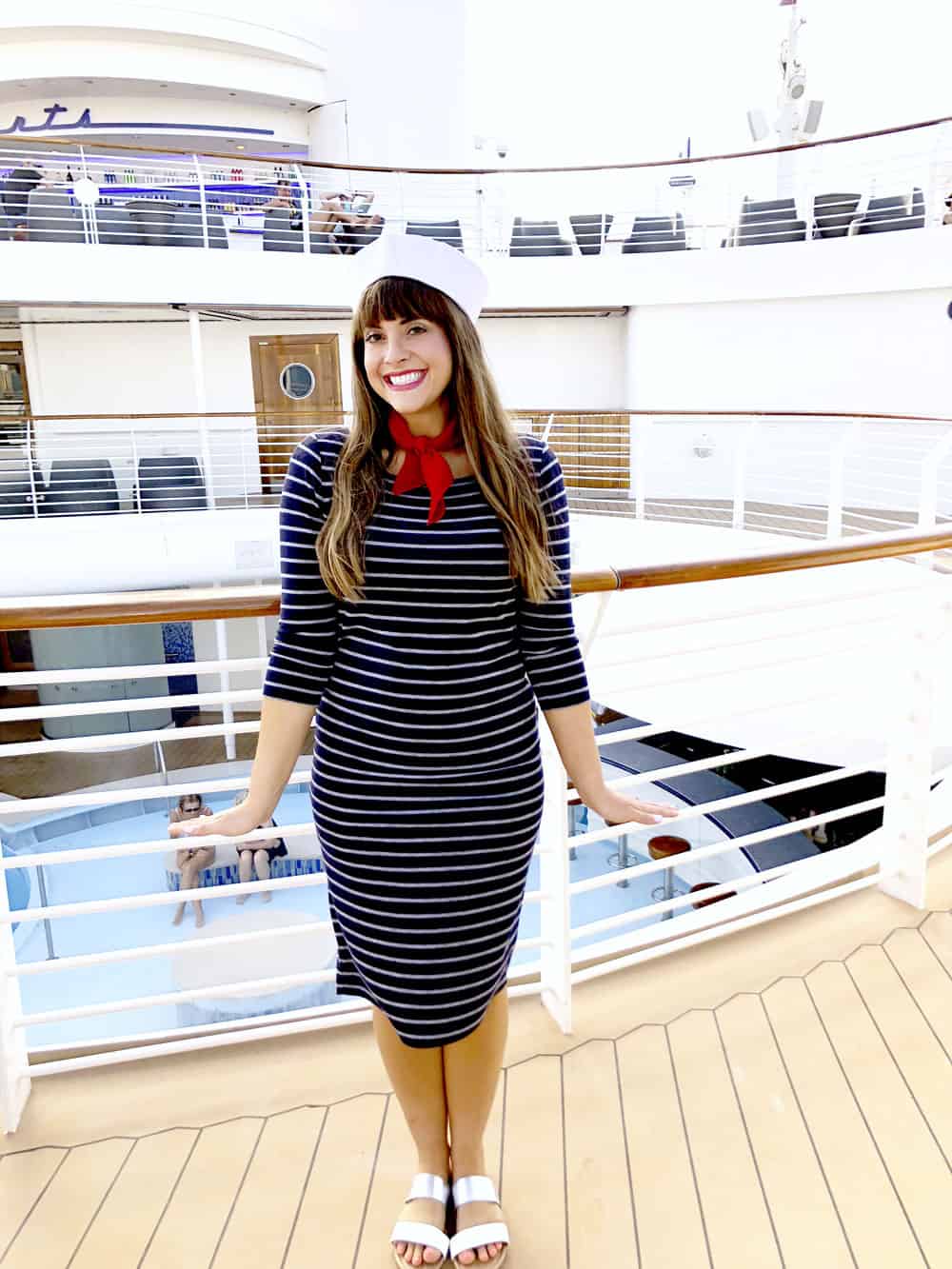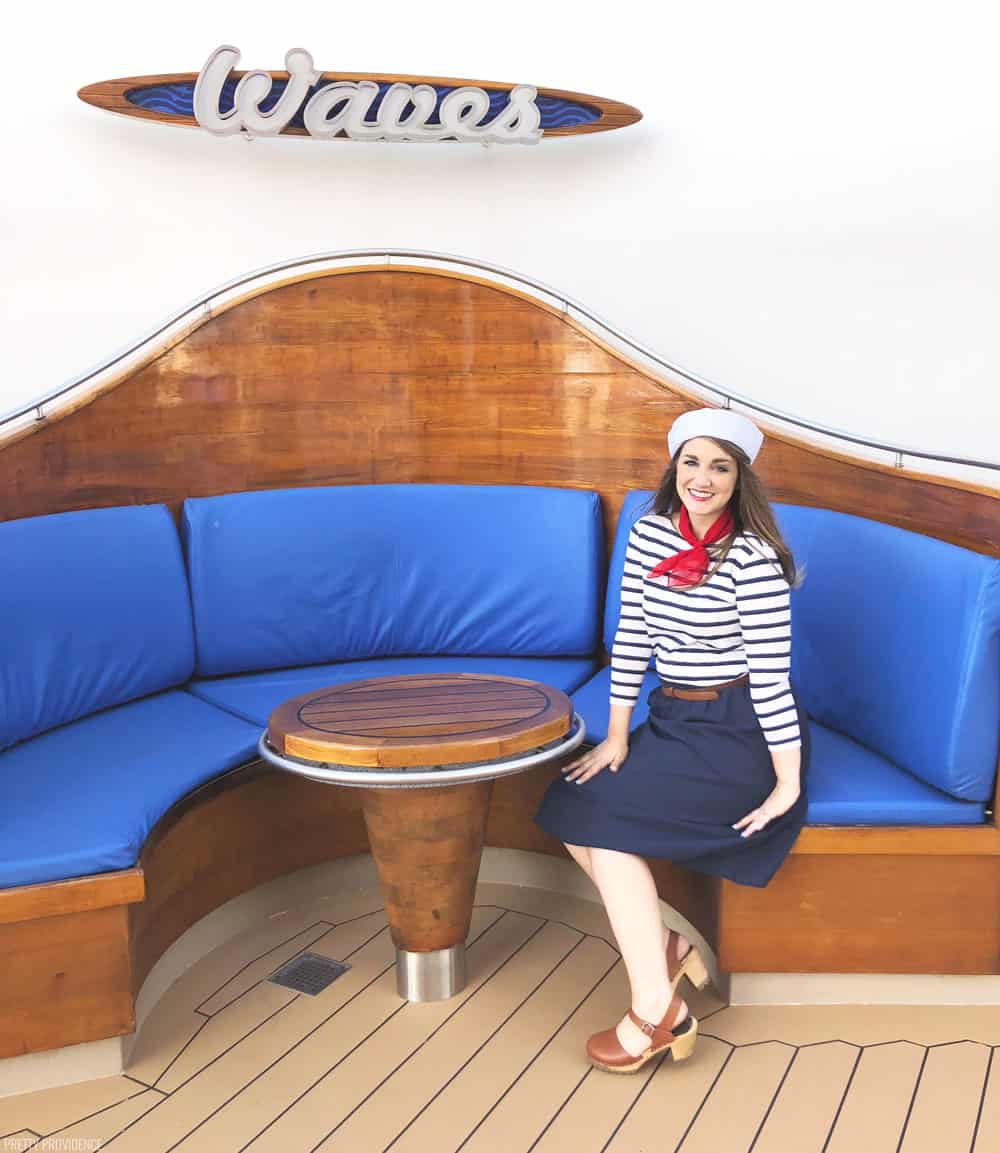 We both used clothes we already had on hand to make this super affordable! Basically anything you have that is navy, white or red and striped will work great! If you want something new to wear, how cute is this navy and white striped swing dress?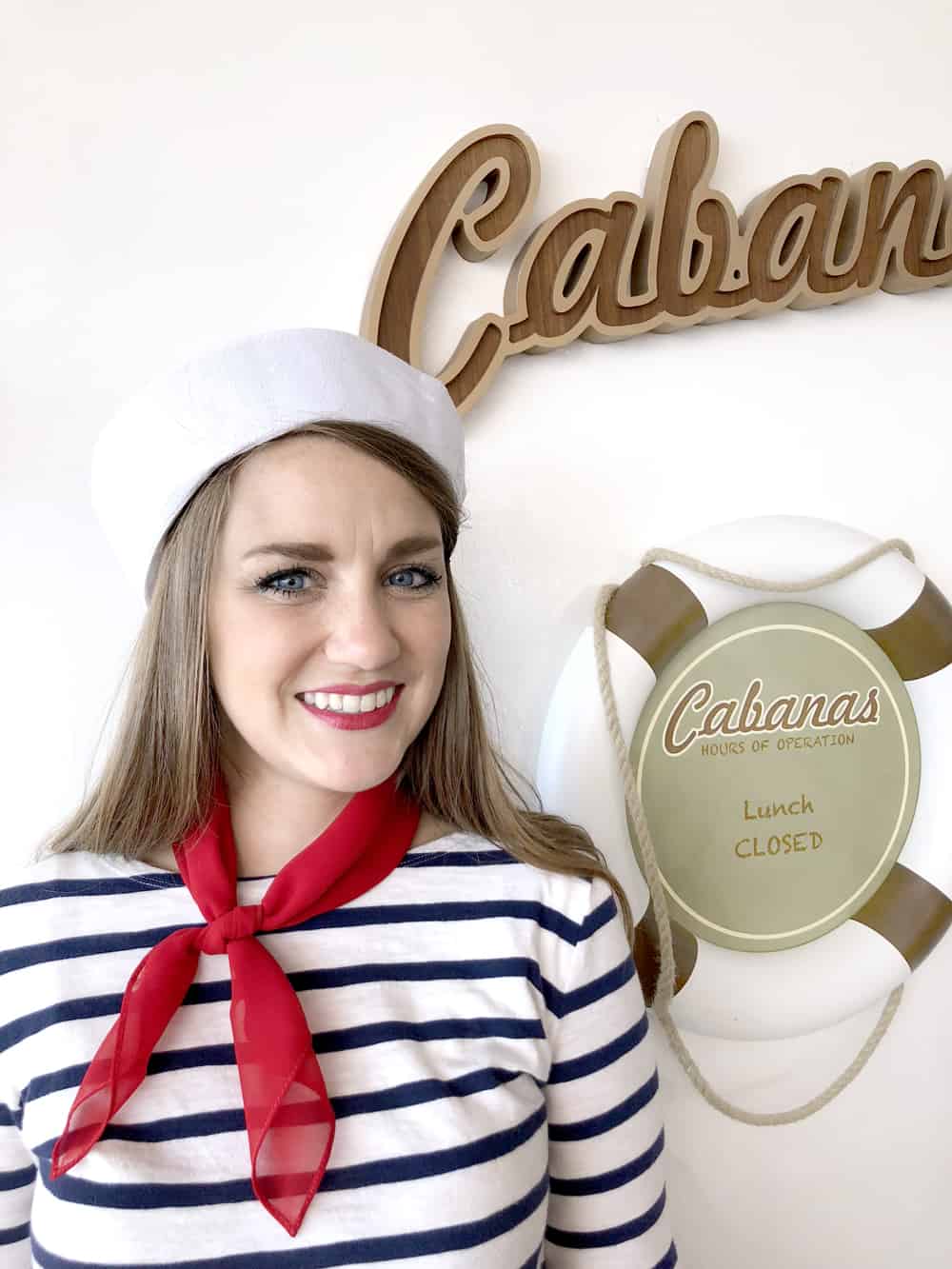 The key components to the costumes were of course the cute sailor hats and red scarves! We got both on amazon prime- so if you are a last minute costume planner, we have you covered!
The other fun thing about this sailor costume is that you can use it solo, with a friend or spouse, or with a whole group! I love the versatility of it.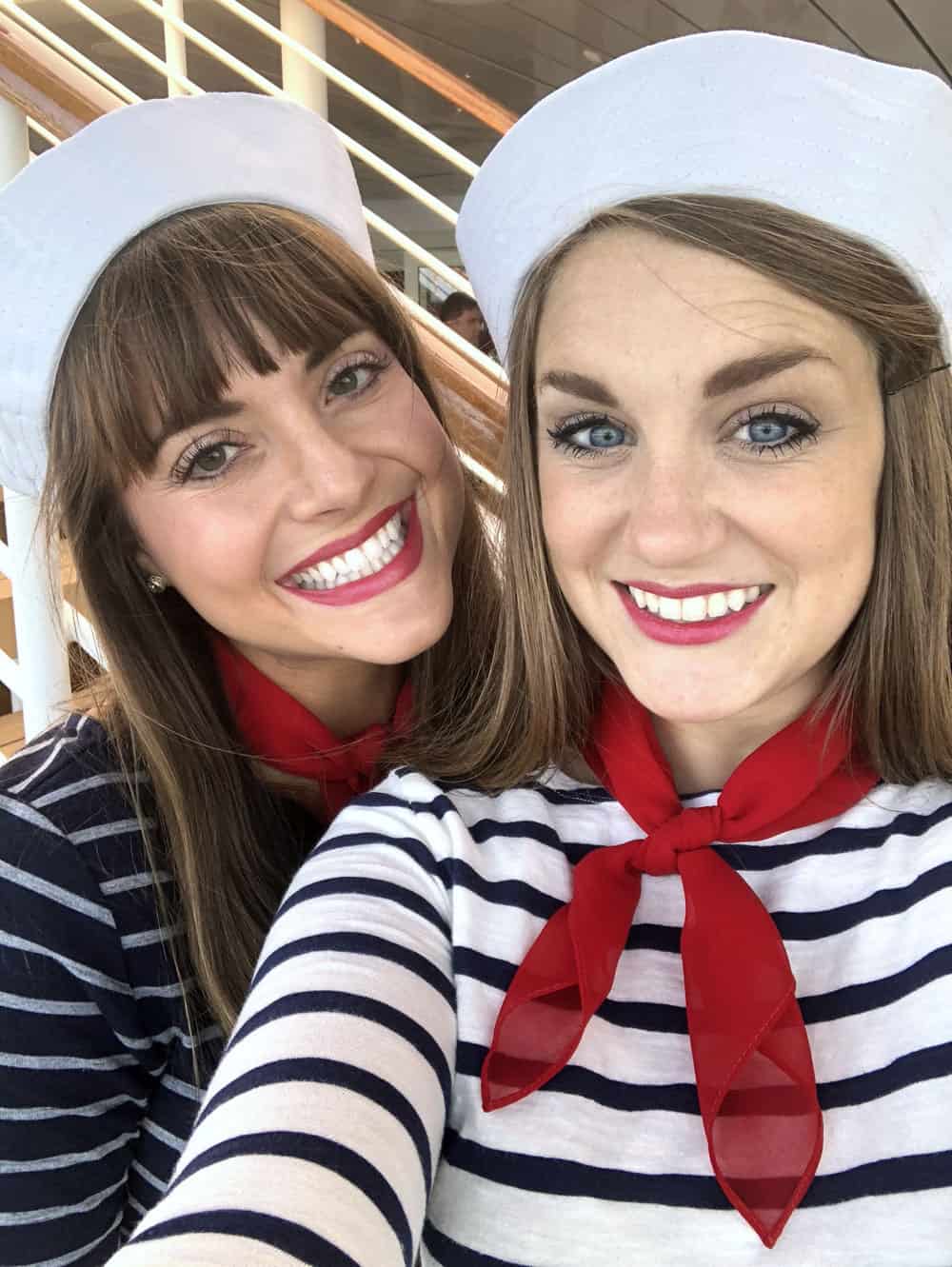 How pretty is my bestie?!
Also, my baby woke up three times last night. Take me back to our dream vacation, please and thank you! If you need something to look forward to, start planning your own Disney Cruise vacation. I promise you won't regret it!
xo,

Shop this Post:
Pin it for Later: