This post is in partnership with minted. As always, all opinions and excitement are my own!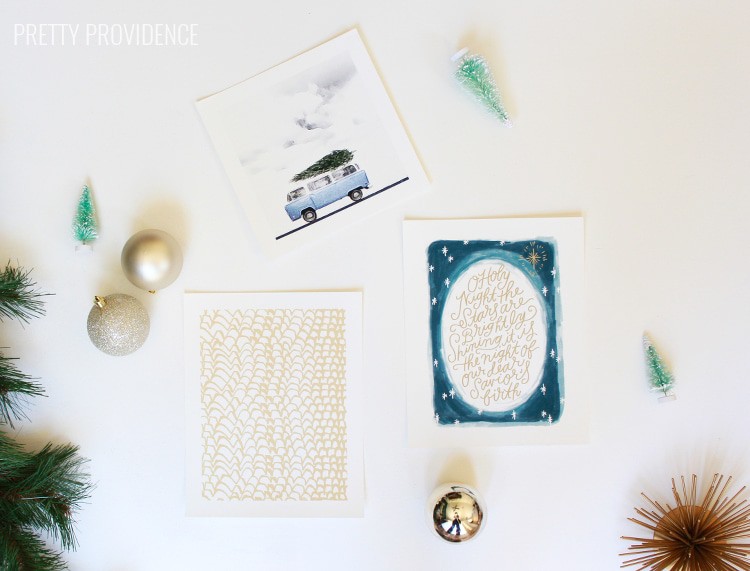 Hey you. How is your Christmas decorating coming along?! I am almost done with mine, it's so fun and festive over here. This is the first year I feel like I'm getting to really put thought into my Christmas decor and it's really been fun to be able to choose a few new things. I'm trying to make smart choices and pick things that I will love for a long time to come. So, I've added some Christmas themed prints to frames I already have on my walls. Just for this month, I am switching up what's in those frames I'm already using around the house and it's a fun change of pace.
I am so in love with these prints I got that I just had to share them with y'all. They are from minted! My fave place to buy art online because it supports independent artists, I have multiple friends that sell their work there. Anyway, aren't they gorgeous? The van with a tree on the top is my favorite, it's called Christmas in Jupiter. I decided to pick two more prints that would kind of match that to give it all a cohesive vibe. I also fell in love with this O Holy Night Print. One of my favorite Christmas songs and the print is so beautiful. Then, this last one isn't really holiday themed but it goes so well with the other two. It's called The Rapids.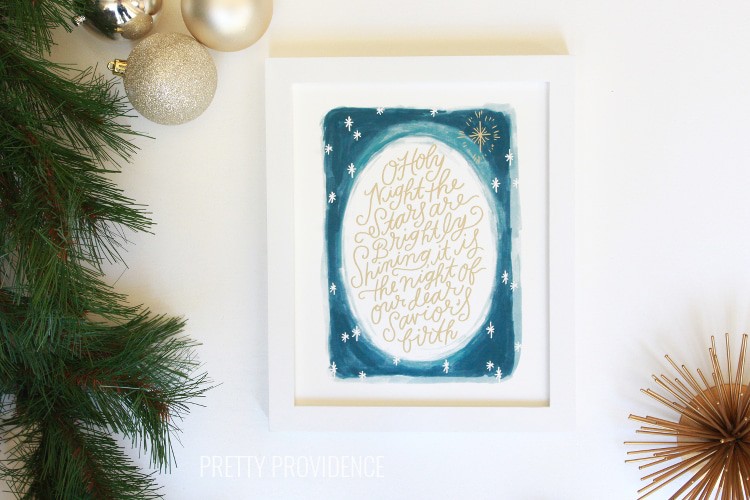 Sidenote: give me all the bottlebrush trees. You may have seen them a few times by now if you are following us on instagram.
Do you have any art that is just for the holidays? I have never had any before but I think I might be addicted. If you are curious, you can check out my whole list of favorites at minted. Happy holidays!