These Pineapple Bars are so light and full of crushed pineapple. Every bite will make your mouth happy.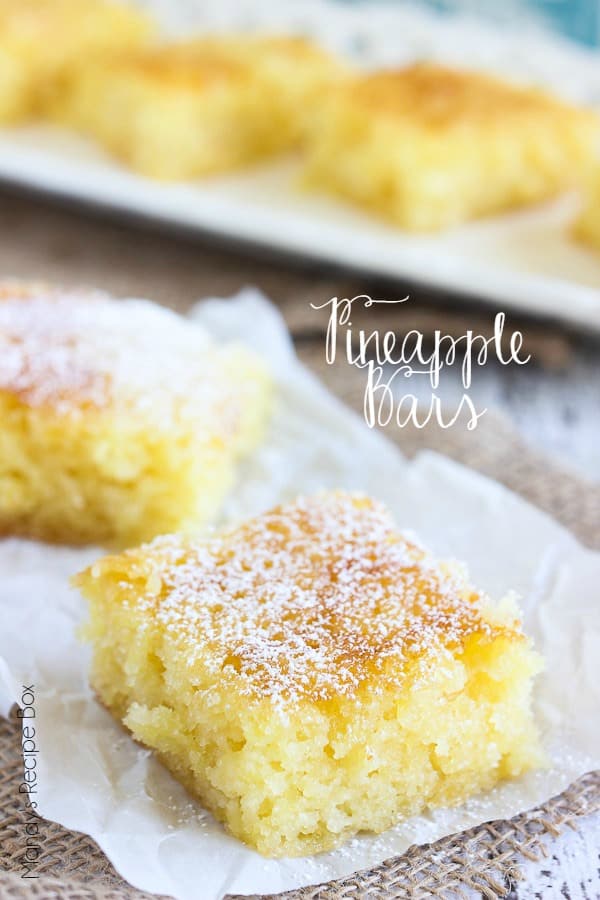 Hey there! Mandy from Mandy's Recipe Box back with a delicious Spring treat. These Pineapple Bars are sooo good. There's just so much to love about them. They are super moist and super easy and super yummy. I love baking with pineapple. These Pineapple Cookies are one of my favorite cookies in the world. Yes, they're that awesome.  And this Pineapple Upside Down Cake for 2? Just do it. I love these Pineapple Bars on their own, but they would be awesome with vanilla ice cream on the side or even drizzled with some caramel sauce. Enjoy!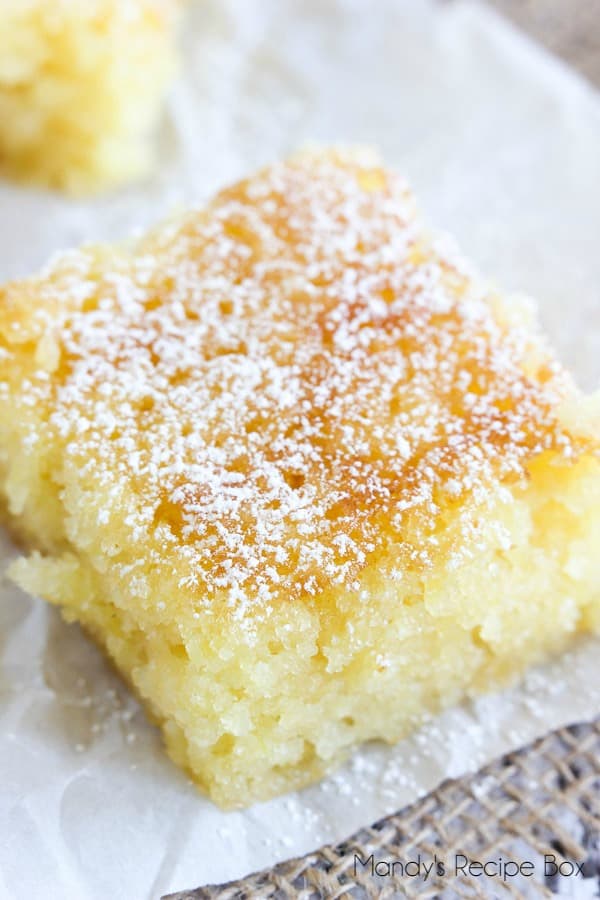 Ingredients
1/2 cup butter, softened
1 cup sugar
2 eggs
3/4 cups flour
1/4 tsp. baking soda
1/4 tsp. salt
1 1/4 cup crushed pineapple, well drained
garnish: powdered sugar
Directions
In a large bowl, mix together butter, sugar and eggs.
Beat in flour, baking soda and salt.
Stir in pineapple.
Spread into a greased 8×8 or 9×9 square pan.
Bake at 350 degrees F for 28-33 minutes until done. Cool in pan for 10 minutes.
Sprinkle with powdered  sugar and cut into squares. Serve.
Be sure to check out these recipes: