Everyone will love these easy neighbor Christmas gifts! Fun ideas from a Redbox code (movie night!) to a box of fresh produce, with lots of free printable tags to go with them!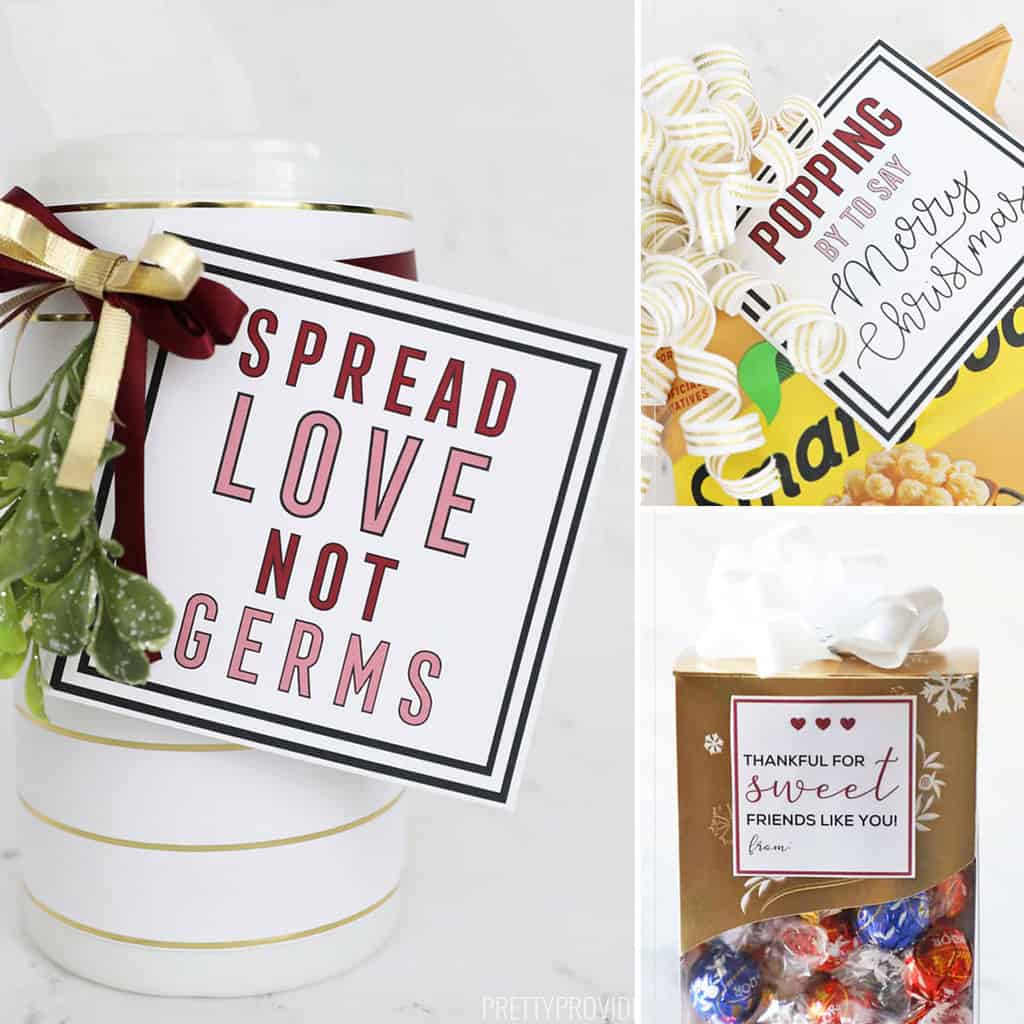 I am kinda obsessed with Christmas time. Our Christmas neighbor gifts are an important part of Christmas for me. I budget and plan for them in advance so that I can always make them happen. I just love to show appreciation to my friends and loved ones (and just about anybody) at this special time of year.
Check out all of our gift ideas HERE.
Neighbor gifts are important to me but they also need to be easy, because nothing sucks the joy out of gift-giving like TOTALLY STRESSING YOURSELF OUT about it.
All of these ideas take minimal effort and have maximum cuteness.
*This post contains affiliate links.
Non-Food Christmas Gift Ideas for Neighbors
I love making different gifts for Christmas. A lot of these ideas are really easy to do, and since they aren't food, you can put them together ahead of time. That's always a bonus!
Add this 'Merry and Bright' gift tag onto anything colorful - from a box of crayons or markers to the wildly popular Flair pens! You could add these Christmas coloring pages to the gift as well!
Homemade Treats to give as Christmas Neighbor Gifts
I personally love to bake and make treats around Christmas time, and these are all some of our tried-and-true favorites.
No Cooking, Crafting, or Baking Required - Super Easy Neighbor Christmas Gifts
Listen, December is really busy for a lot of us. Maybe we just need something that requires very little effort. No problem! Try one of these fun ideas on for your neighbor Christmas gifts.
Some pretty fun ideas, right? Good luck picking just one, and MERRY CHRISTMAS!
xo,