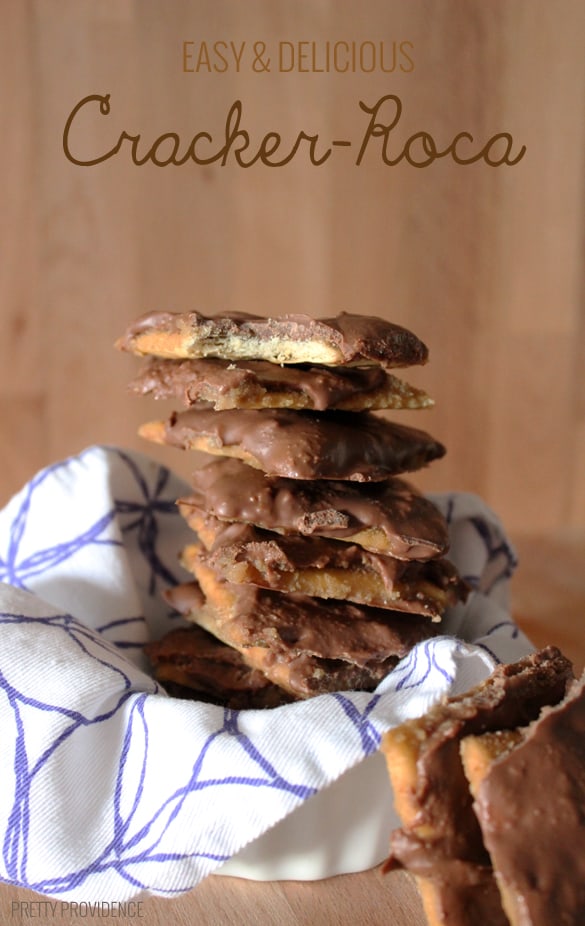 If you have never made cracker-roca before, you are in for a serious treat! It is one of those treats that is perfect to make together with the kids on a lazy afternoon, it is quick, easy and oh so delicious! I have always loved this recipe, but I kind of forgot about it, until one of my sweet young women brought it to an activity a few months ago and I remembered how great it is! Now it is a go-to when we are in need of a quick sweet fix, because I typically have all these ingredients on hand, and I can always spare 15 minutes to make something delicious with my sweet little chefs!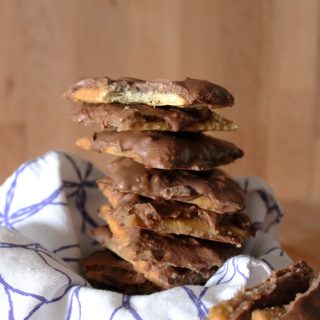 Perfectly Easy and Delicious Cracker-Roca

Ingredients
2 cubes of butter
1 cup brown sugar
1 bag of your favorite chocolate chips
2 sleeves saltine crackers
Instructions
Preheat your oven to 400 degrees.

Grease a cookie sheet and cover the bottom with saltine crackers. If you get to the edges you may have to break crackers in half to fill the bottom of the pan.

Next, add your butter and brown sugar to a small sauce pan and stir until combined over medium/low heat.

Let mixture boil for three minutes and stir constantly.

Once boiled, pour mixture over the saltine crackers and put them in the oven for for five minutes.

As soon as you pull the pan out of the oven sprinkle your chocolate chips over the hot crackers, as soon as they start to melt smooth the chocolate out with a spatula.

Allow roca to cool in the fridge until hardened (feel free to sneak a few pieces first).

Enjoy!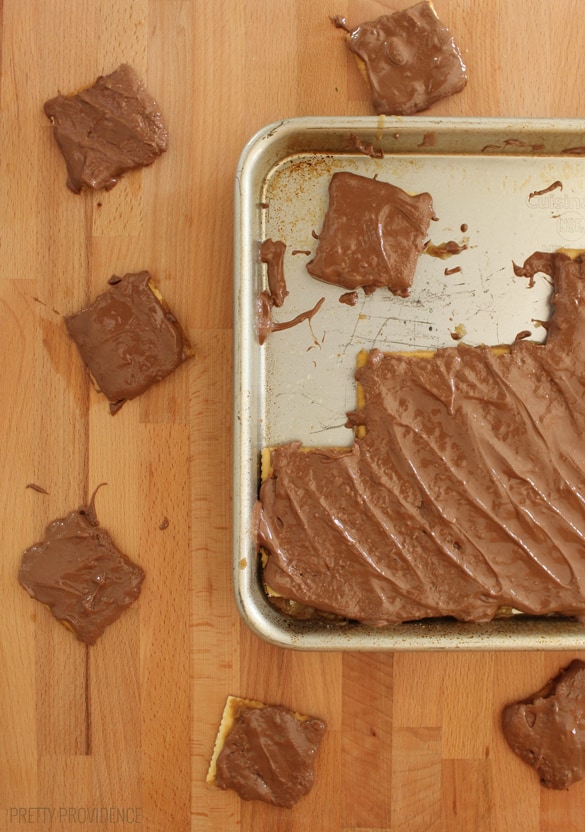 Mmmm. So yummy, it's almost too good to share!
xo,



P.S. If you liked this recipe you will love our perfect no bake cookies or our dirty Dr. Pepper recipe!