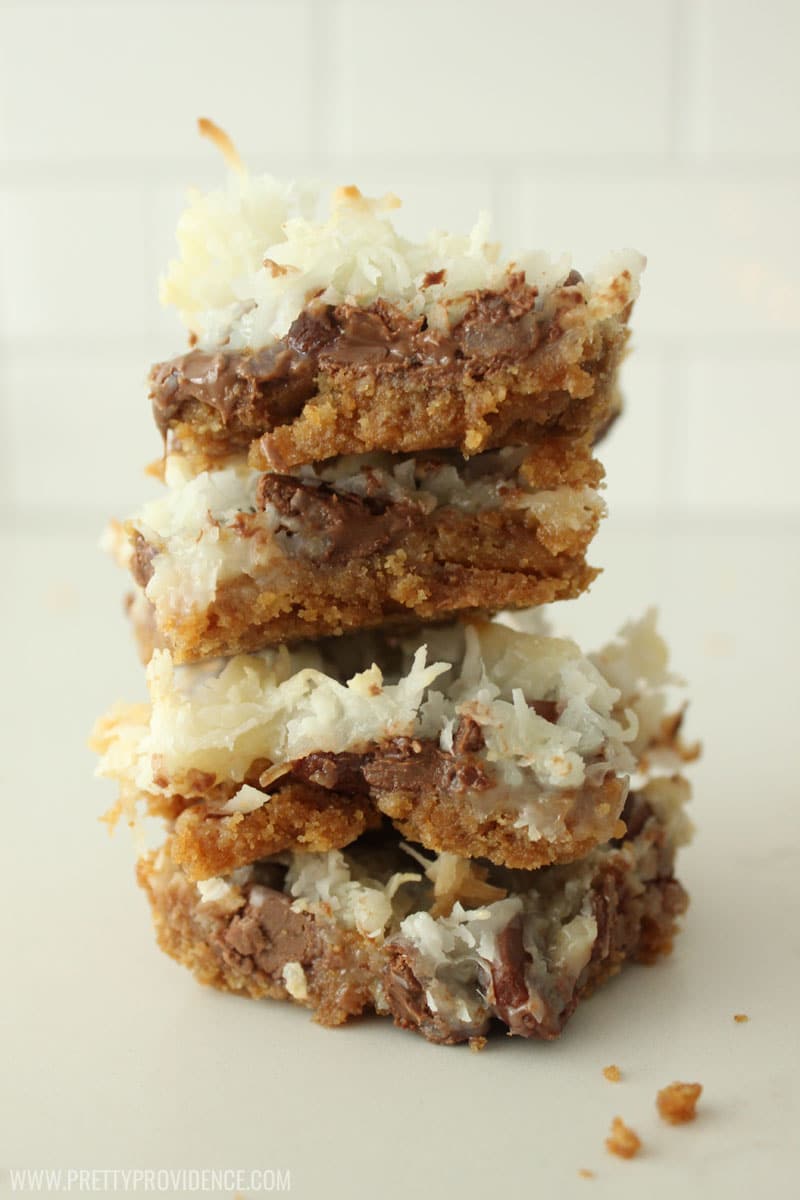 Today is your lucky day because I am sharing one of my all time favorite treat recipes! These magic cookie bars are AMAzing! My Aunt Leesa has brought these to our family parties and gatherings my whole life, and they are literally so good I always want to eat the whole pan. The best part about them though, is how easy they are! I couldn't believe it when I found out. I don't know about you, but things always feel so hectic at my house when we are getting ready for a party or gathering, and I love having recipes like these on hand that I know everyone will love but I don't have to set aside all day (or even plan ahead) to make them! Definitely one worth saving, that's for sure!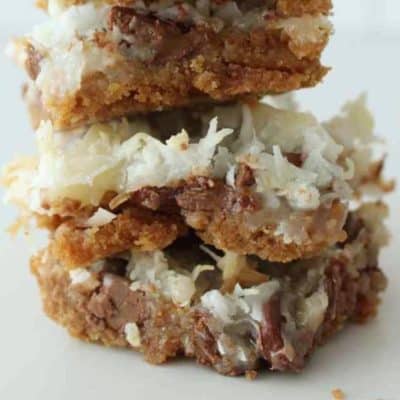 Magic Cookie Bars
Ingredients
2

sticks salted butter

melted

3

packs ground graham crackers

1/4

cup

sugar

approx. 17 oz. milk chocolate chips

approx. 10 oz. bakers coconut

2

cans sweetened condensed milk
Instructions
Mix together butter, graham cracker crumbs and sugar and pack in the bottom of a 9x13 baking sheet.

Layer your chocolate chips and then coconut over the top of your crust, and drizzle evenly with sweetened condensed milk.

Bake at 350 degrees for 20-25 minutes or until peaks are starting to brown.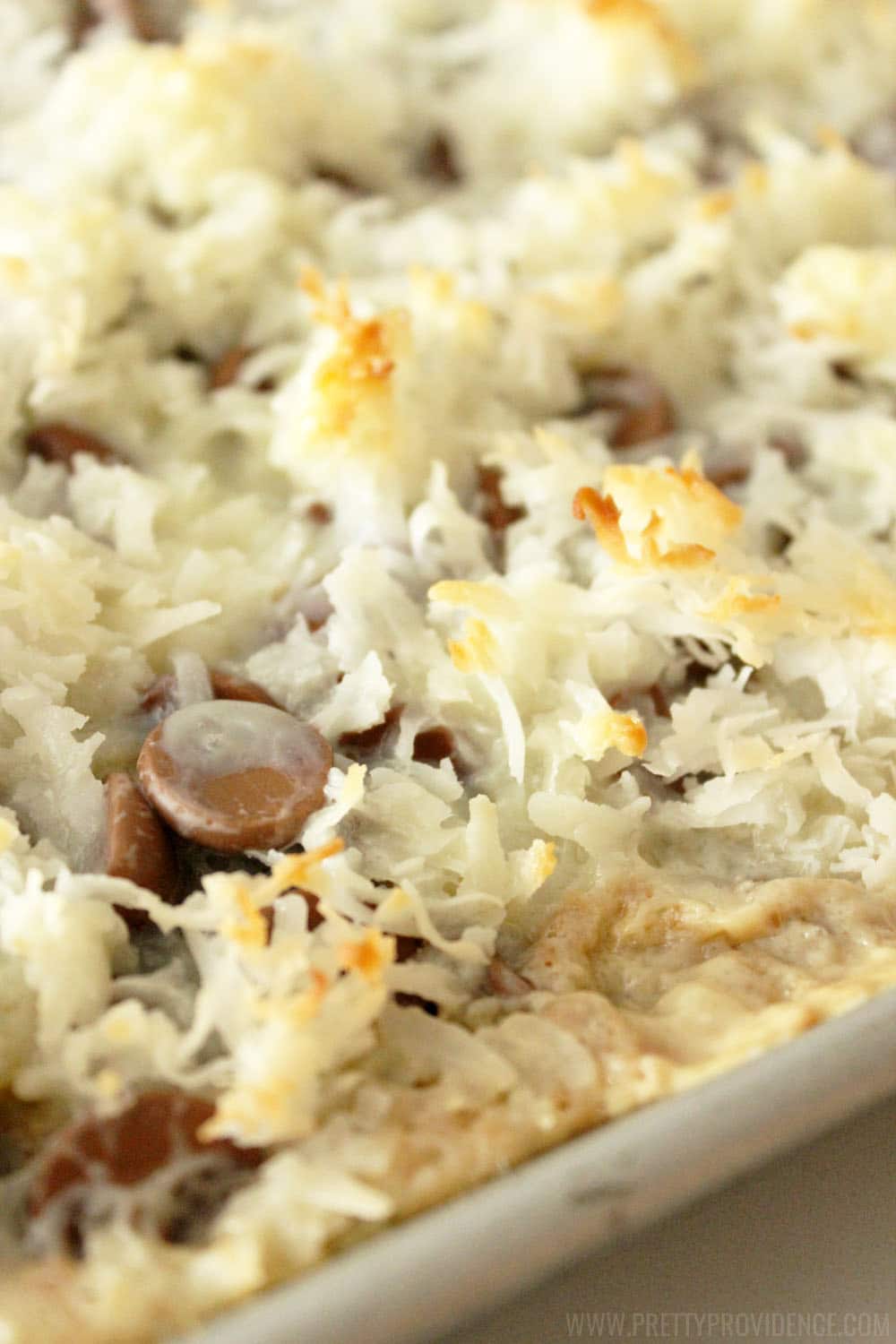 See? It doesn't get any easier than that! Three cheers for easy and delicious recipes! Mmmm. There is just something about that chocolate and coconut combination I have come to really love! They pair together so well. Obviously slathering anything in sweetened condensed milk is always a great idea as well. When we were little and my mom was baking with condensed milk she would always give us a little spoonful and it was the best. I can't help but think of my mom when ever I open up a can!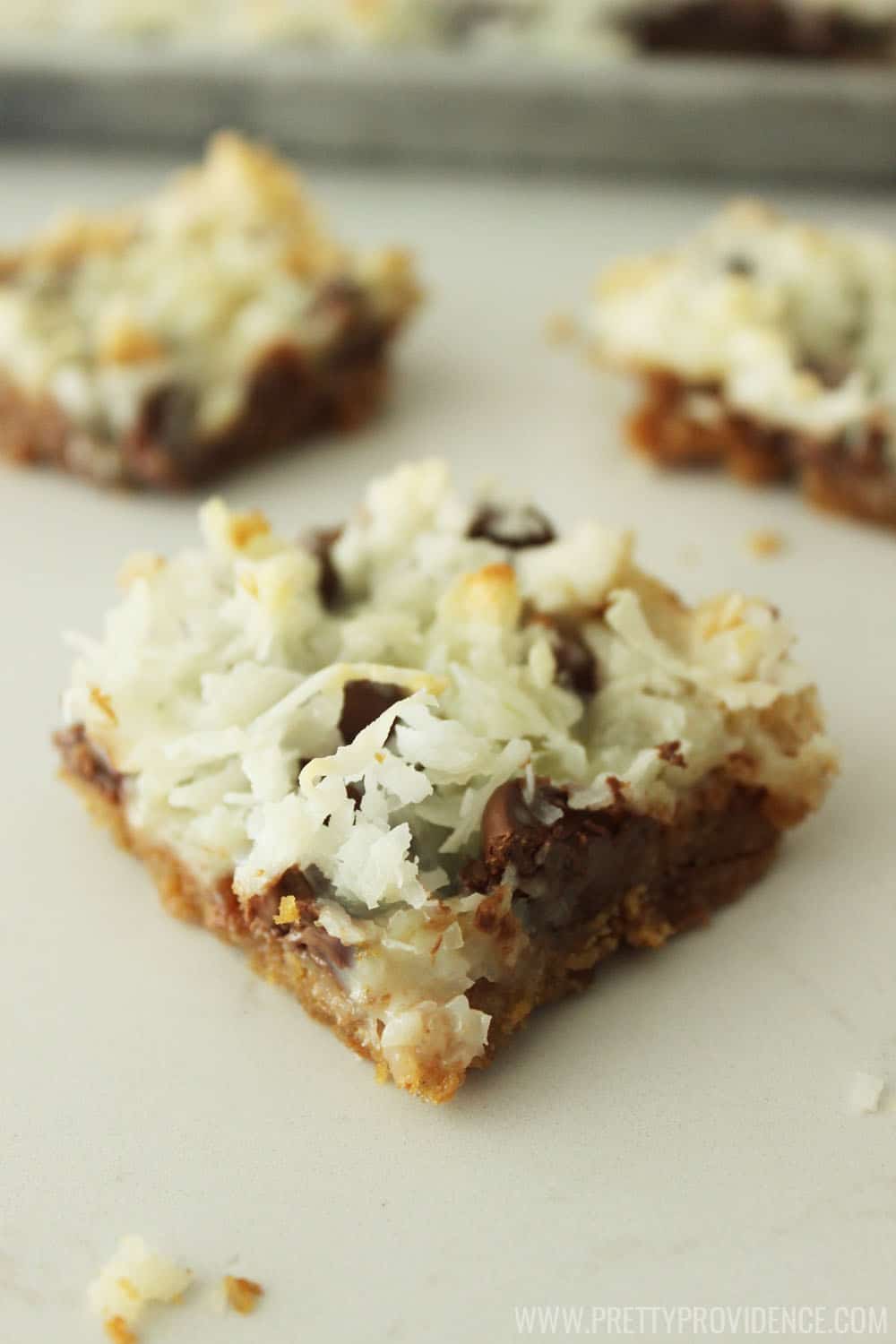 I hope your friends and family will enjoy these magic cookie bars as much as mine do!
xo,

If you liked this post you are going to love our delicious cracker-roca and brownie heath bar trifle!