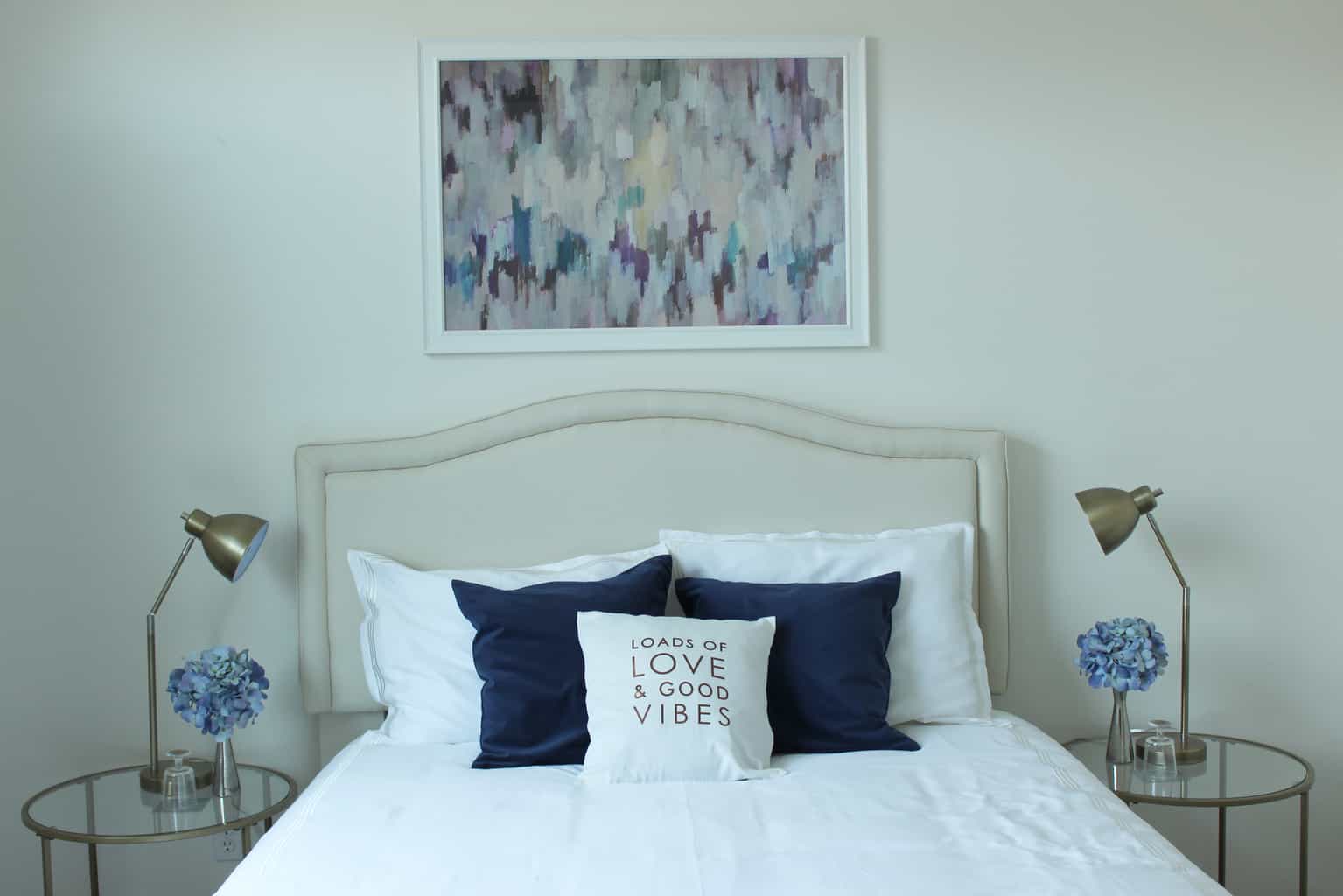 Guys! I am SO EXCITED to finally be sharing my guest room makeover with you today! I secretly created and photographed this space months ago, and I have been sitting on my hands so I didn't hurry and click "publish" before I was supposed to! Because we live away from both our families, but within driving distance, we are kinda the perfect storm for getting a ton of visitors! So, we have always had a "guest room" of sorts. If you wanna see what it used to look like, click here! Anyway, it never got any attention and so when Sauder reached out to me about making over a room I knew right away that the guest room was going to have it's moment in the spotlight! I wanted it to have a classy, hotel like feel, but a touch more homey and I love the way it turned out! Tell me what you think.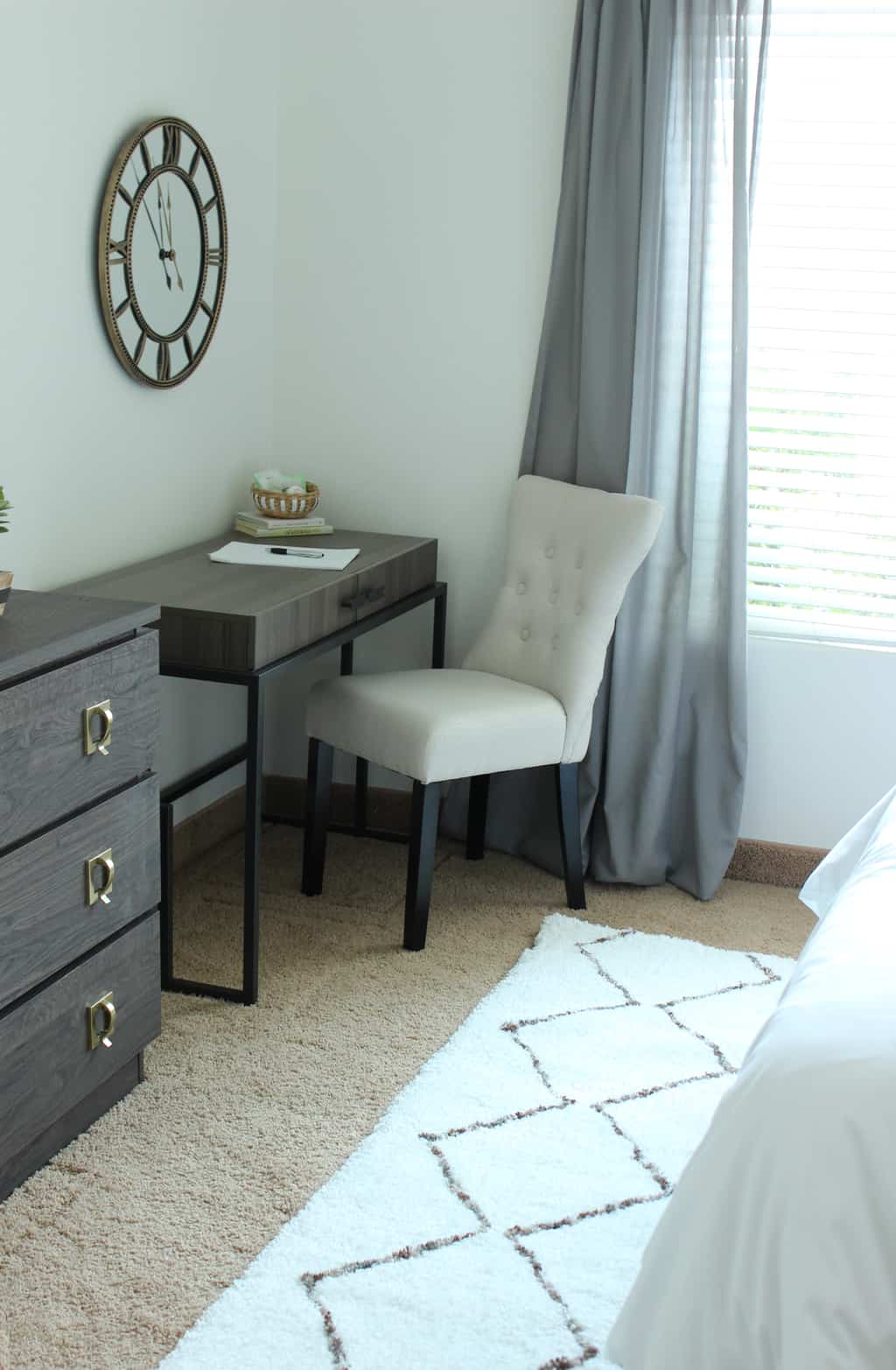 Don't you just love that International Lux writing desk? It is the perfect size, has tons of flair, and when I saw the price tag I knew it was a done deal.
I am basically in love with the entire International Lux Collection. I mean, look at the handles on this accent chest? It is so sturdy, too. I have always been so impressed with the quality of all Sauder products (and I have bought several) we are always shocked how affordable their pieces are compared to other quality brands.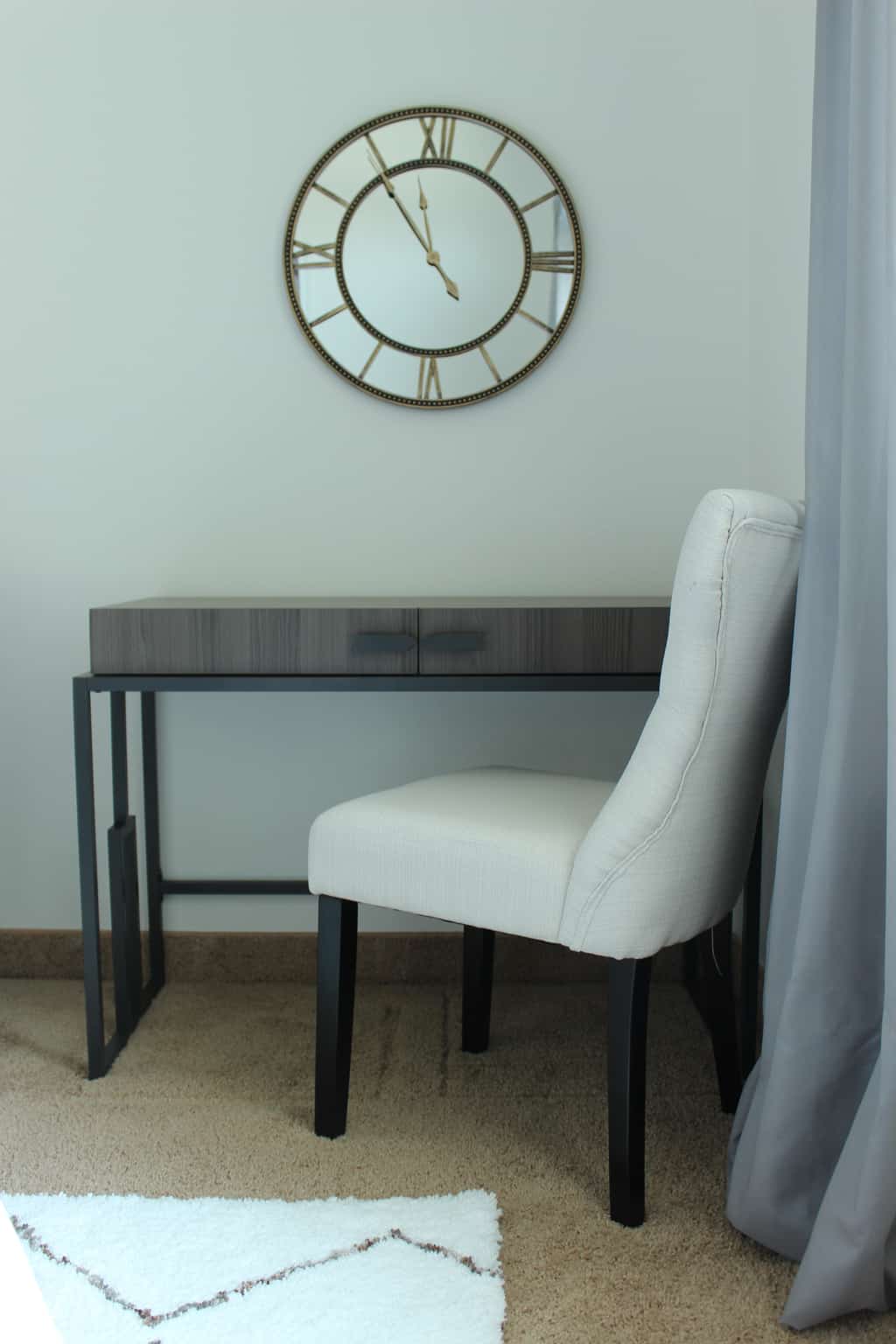 Those arrow pulls…. (insert heart eyed emoji here)
Aren't the pillows fun? It's amazing how something small like a pillow cover can make a huge impact.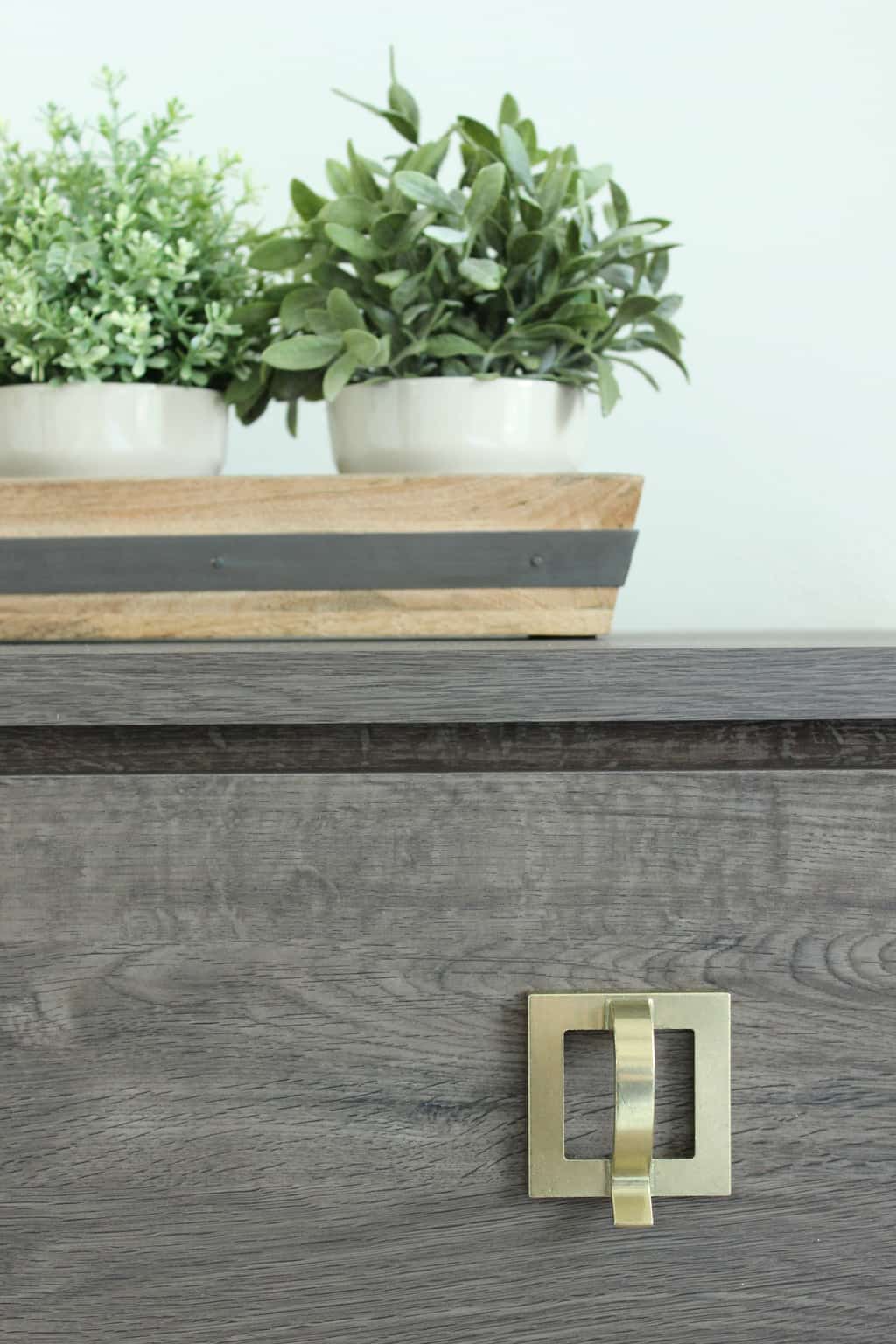 Just cant get enough of that gold hardware…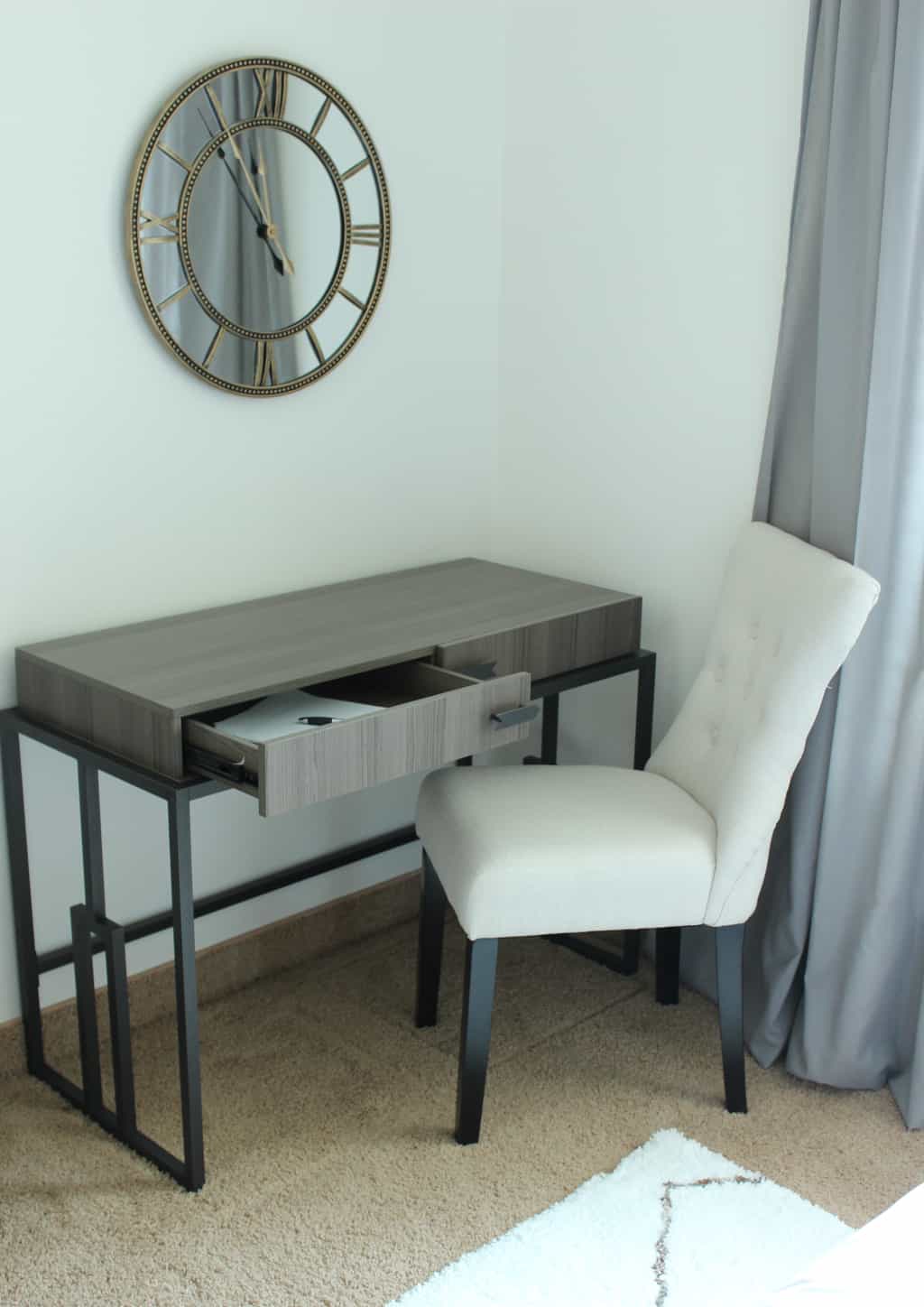 The rug definitely helps the room feel cozy and welcoming. It is so soft and inviting.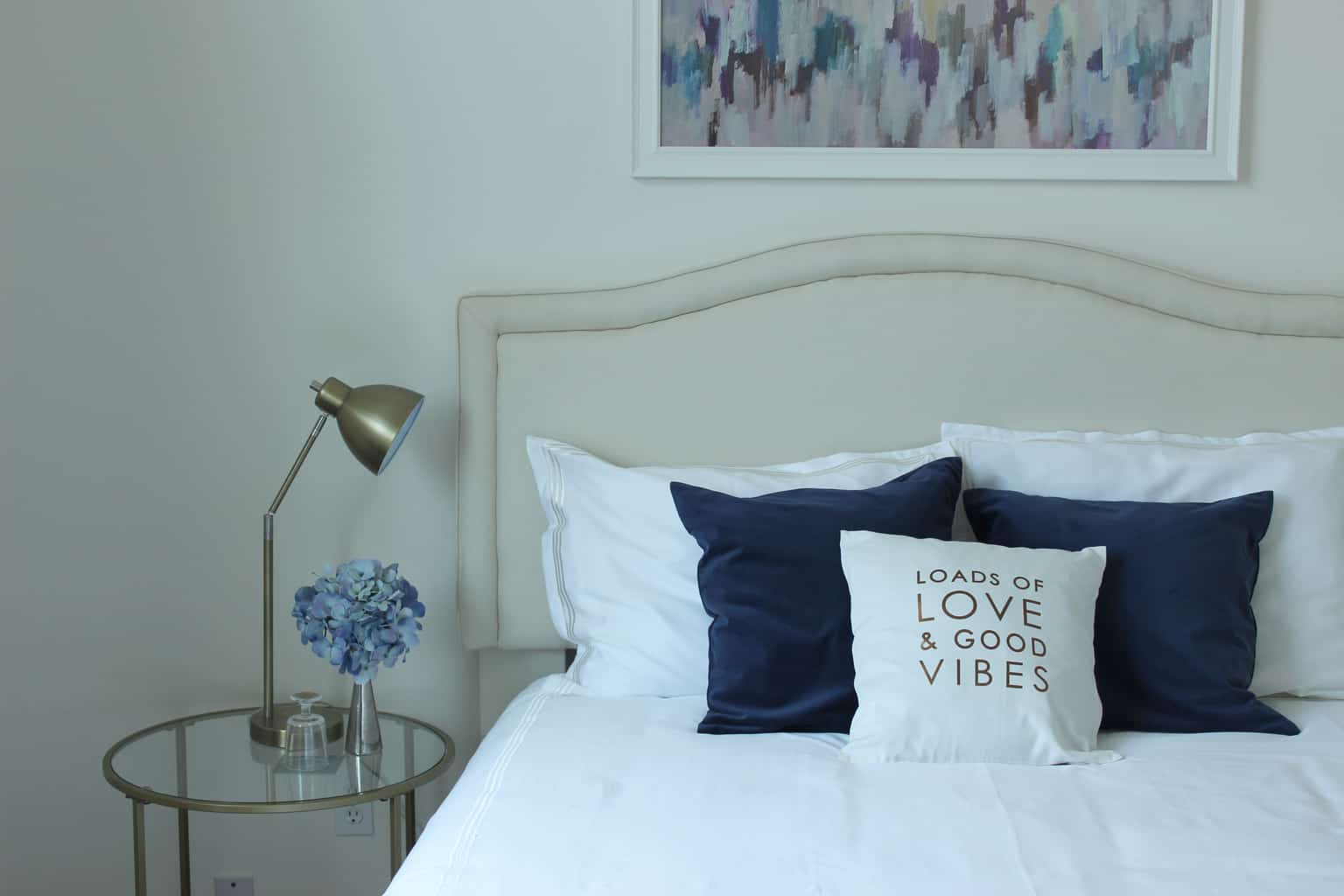 You just can't go wrong with cream, gold and white with a pop of navy, can you? The Palladia Headboard is also killin' it on price, for those who are in the market.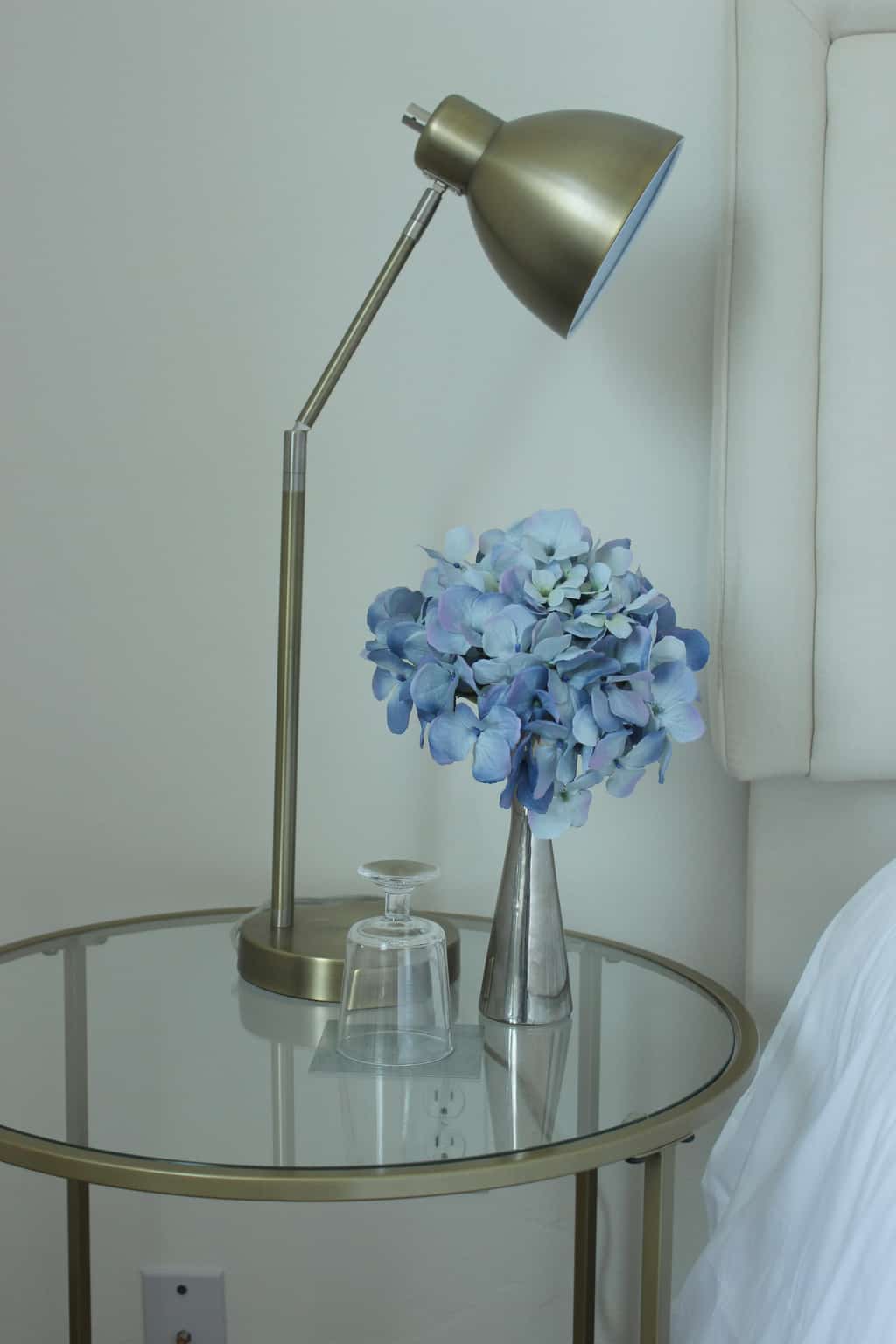 Since this is a space for guests and not permanent residents I opted for side tables instead of nightstands to save a little money. I think they add to the mature look of the space, and I love how they turned out!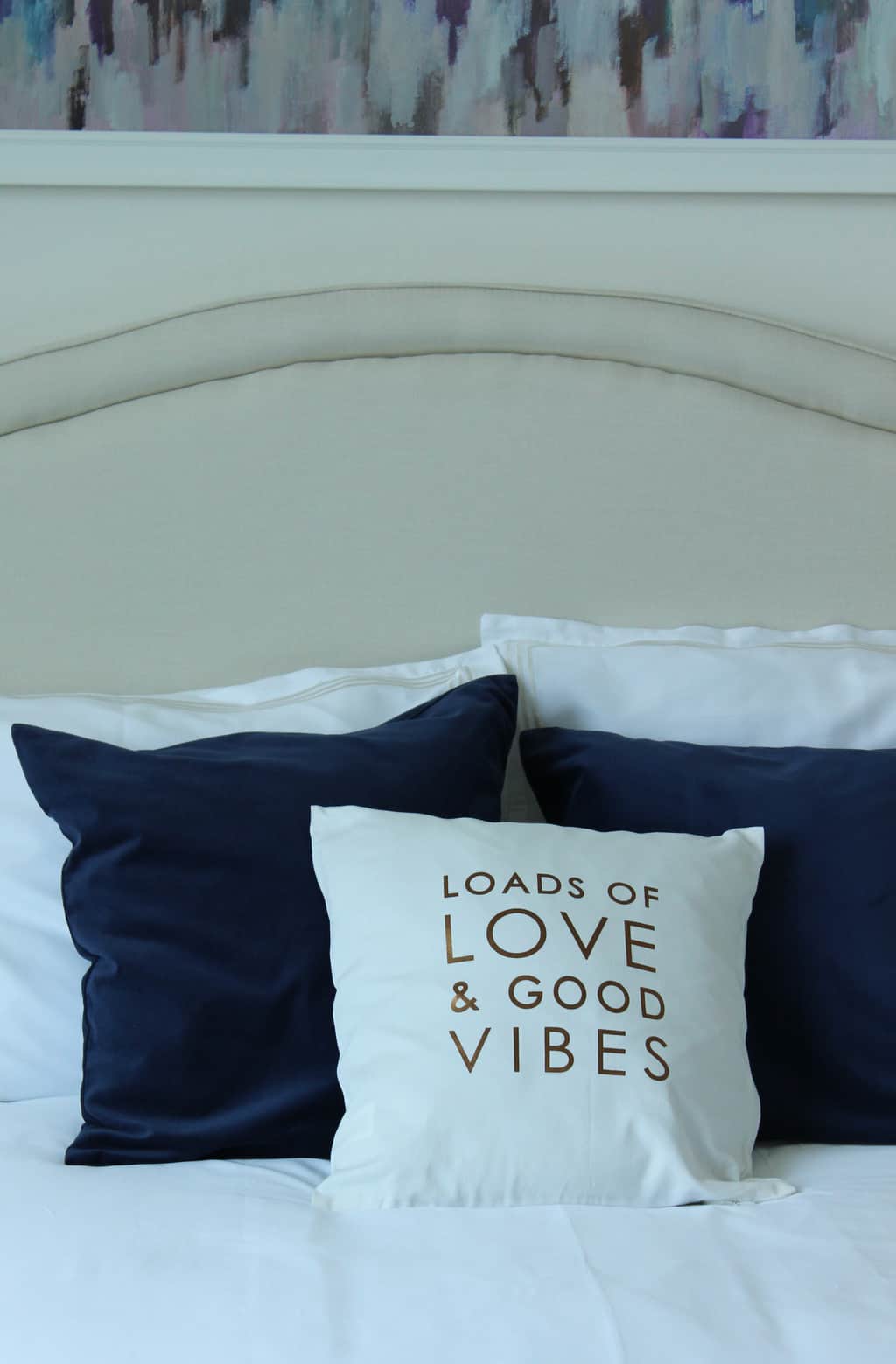 Full Source List:
International Lux Writing desk | Chair | International Lux Accent Storage Chest | Palladia Headboard | Side Tables | Curtains | Rug | Art | Frame for Art | Clock | Bedding | Pillows | Accent Pillow
All other accents were either thrifted or found at local clearance sections!
Don't forget to check out Sauder's Pinterest feed, Facebook page and Twitter for more awesome makeovers and great deals on gorgeous furniture!
xo,


P.S. If you loved this post be sure to check out Nora's Whimsical Eclectic Little Girls Room or our Master Bedroom Refresh!
This is a sponsored conversation written by me on behalf of Sauder. The opinions and text are all mine.