All your knife blade FAQ's answered! Everything you need to know about making projects using the Cricut Knife Blade!
This is a sponsored conversation written by me on behalf of Cricut. The opinions and text are all mine.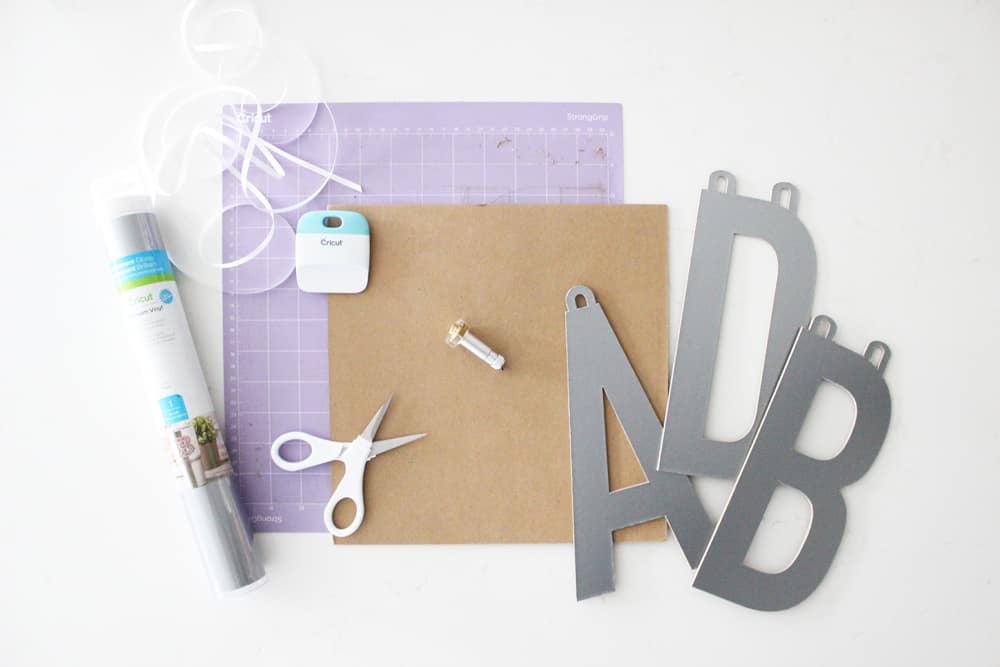 Hello friends! If you have been wanting to try your hand at a project using the Cricut Knife Blade but have been feeling intimidated, then this post is for you! The knife blade is one of my favorite tools in the Cricut adaptive tool system. Not only am I going to answer the most frequently asked questions we get about the knife blade, but I also rounded up some of my favorite projects that use the knife blade to help get your creative juices flowing!
You ready? Let's do this thing!
What is the knife blade for Cricut?
The knife blade is a deep cutting tool that is made for use specifically with the Cricut Maker cutting machine. It can cut even deeper than Cricut's deep cut blade. Customized specifically for thicker materials like leather, chipboard and light wood.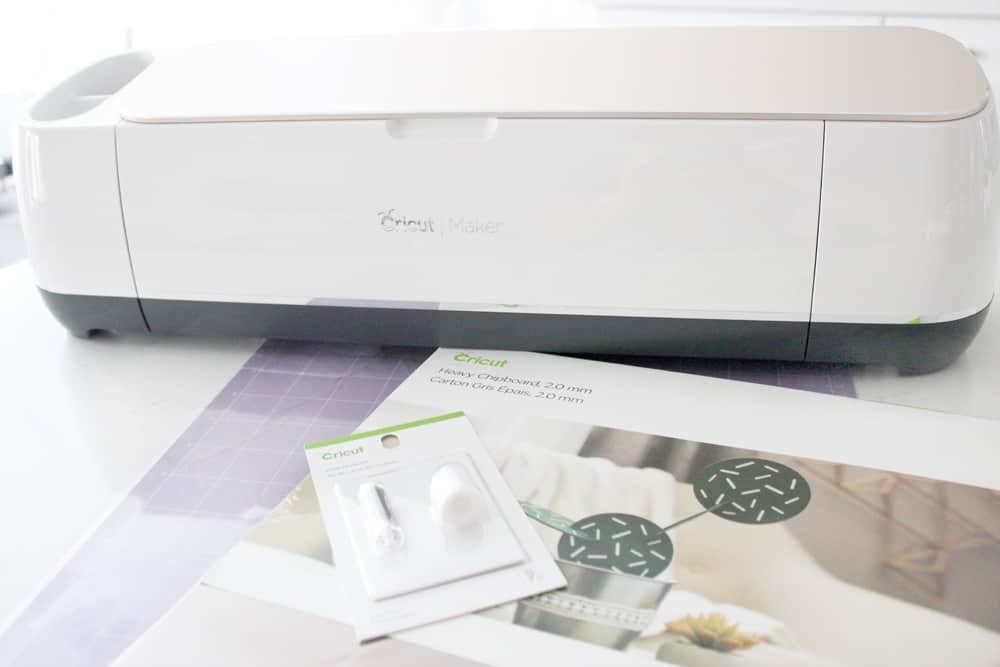 How much does the knife blade cost?
The knife blade and the drive housing that comes with it cost $45.99 and you can buy it here on Cricut's website. They also sell replacement kits for $19.99.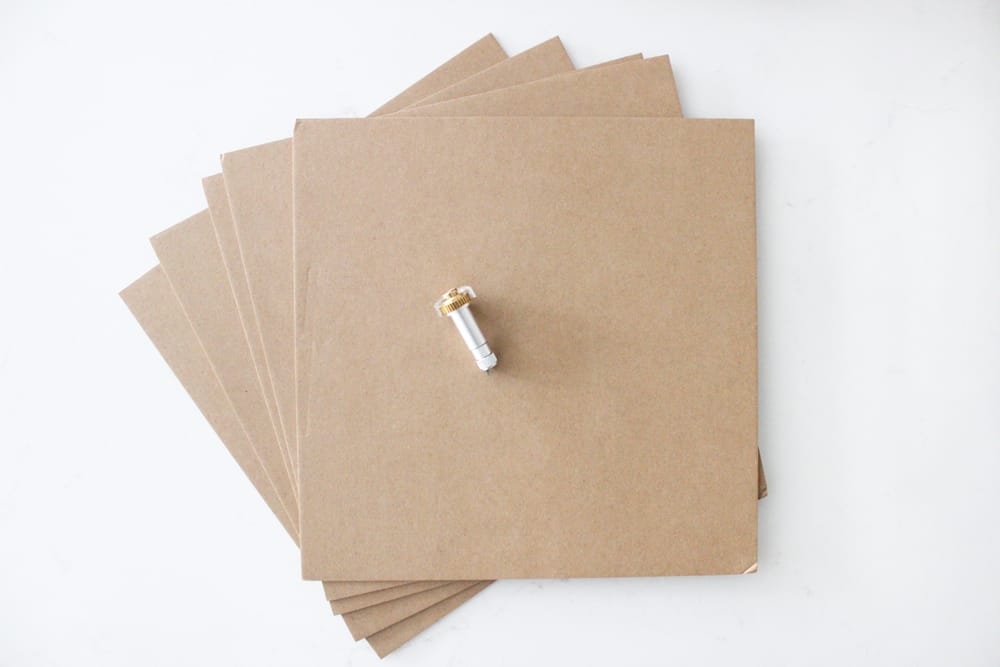 How do you calibrate your knife blade to your machine?
The first time you use your knife blade you will have to calibrate it to your machine. Design space should give you step by step prompts (it's really easy) or you can find the steps here.
After that initial time when you are ready to use your knife blade you simply need to make sure your blade is loaded and select knife blade and you will be ready to go!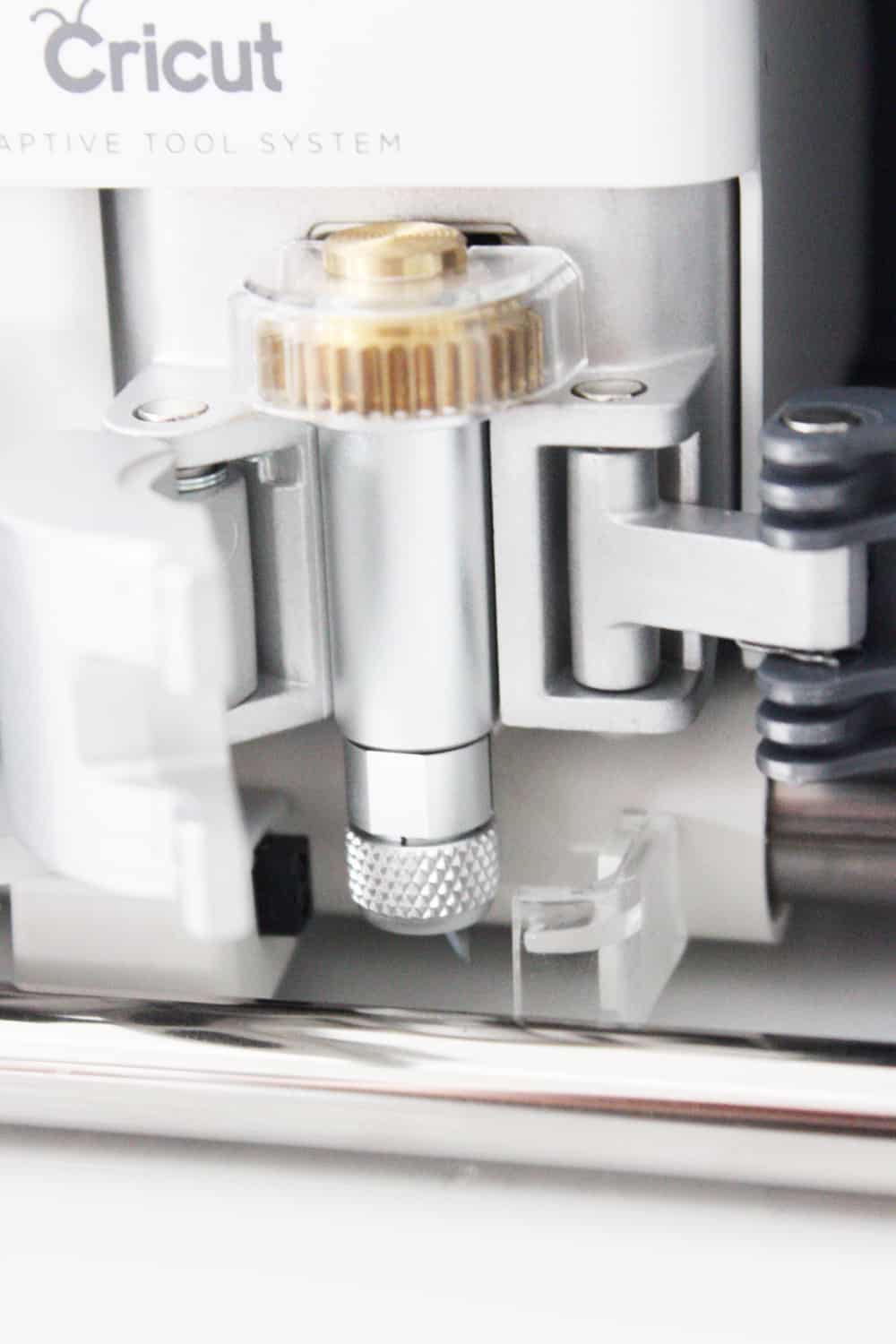 What materials does the knife blade cut?
The knife blade can cut Balsa would that is 1/32″, 1/16″ or 3/32". Basswood that is 1/32" or 1/16". Cricut Chipboard (this is what we used to make the cute tree ornament shown below). Craft foam that is 1.5mm, 2mm or 3mm. Garment Leather that is 2-3 or 4-5 oz. Tooling Calf Leather that is 2-3, 4-5, or 6-7 oz. Matboard that is 2 or 4 ply.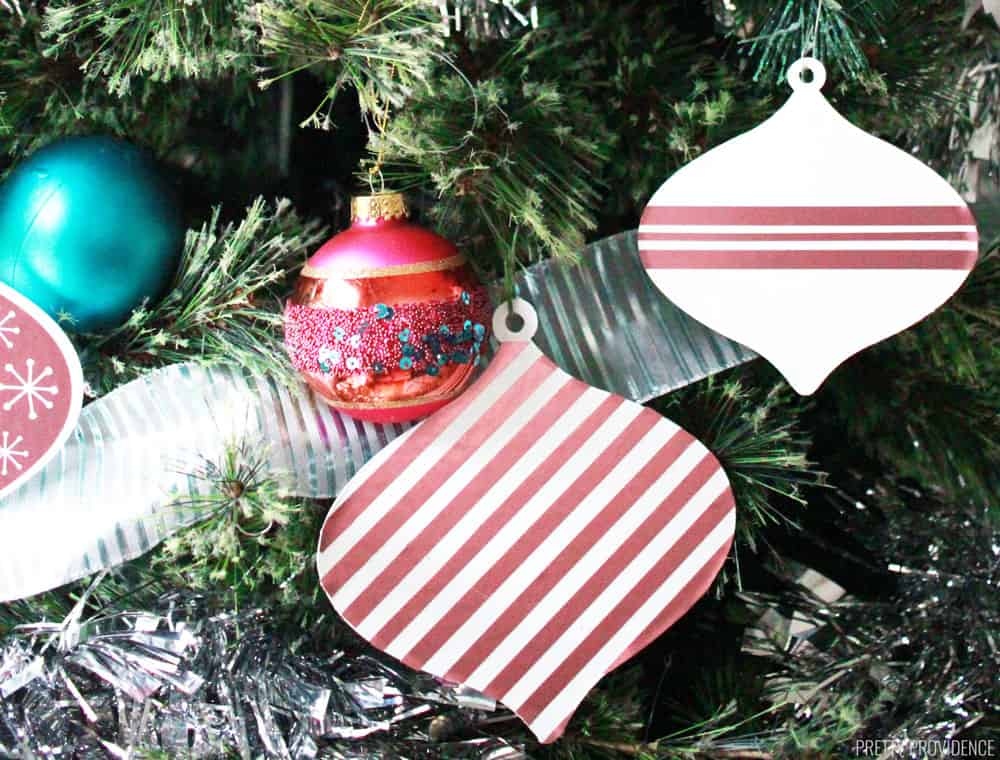 How intricate of an image can Knife Blade cut?
The knife blade was made for cuts with moderate detail. Cricut's website says, "for best results, interior cuts should be no smaller than 3/4″ and width of cuts should not be smaller than the diameter of a pencil." I have made a few cuts with my knife blade that were closer to 1/2″ and they worked okay, but Cricut reccomends 3/4″.
What mat should I use with the knife blade?
I always use a strong grip mat when cutting with the knife blade. Not only that but I like to tape the corners down with masking tape to make sure that my material doesn't move around during any of the passes.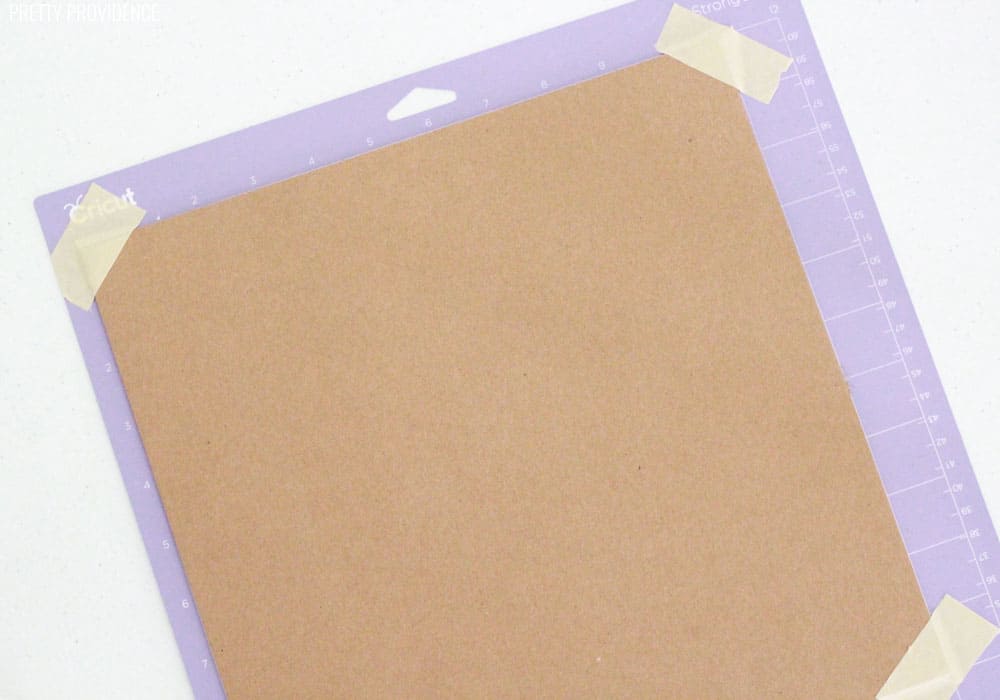 Why does the knife blade only work with the desktop version of design space?
The mobile version of design space does not have knife blade capability yet. That being said, even if it did it would not be ideal. Because knife blade projects typically take many cuts and therefore a longer period of time to complete, it would not be ideal to have your mobile phone out of use during the entire duration of your project!

Tips for using the Cricut knife blade:
-Make sure all four sides of your material are taped down to your mat.
-When cutting with the Knife Blade, always move the white star wheels on the roller bar all the way to the right. This gives clearance for thicker materials and ensures you won't end up with track marks on your finished project.
-Always make sure your project is under 11" wide so that it doesn't pass under the star wheels when cutting.
-Turn off sleep mode on your computer so your project doesn't stop in the middle of a cut if you leave your computer.
-To help prolong the life of your mats, remove large debris with tweezers after a knife blade project. Avoid scraping the mat. Run the mat under warm water and rub the mat with a plastic hard bristle brush to clear the rest of the excess materials off. Pat dry with a paper towel and then allow to air dry. Your stickiness should return if you follow these steps.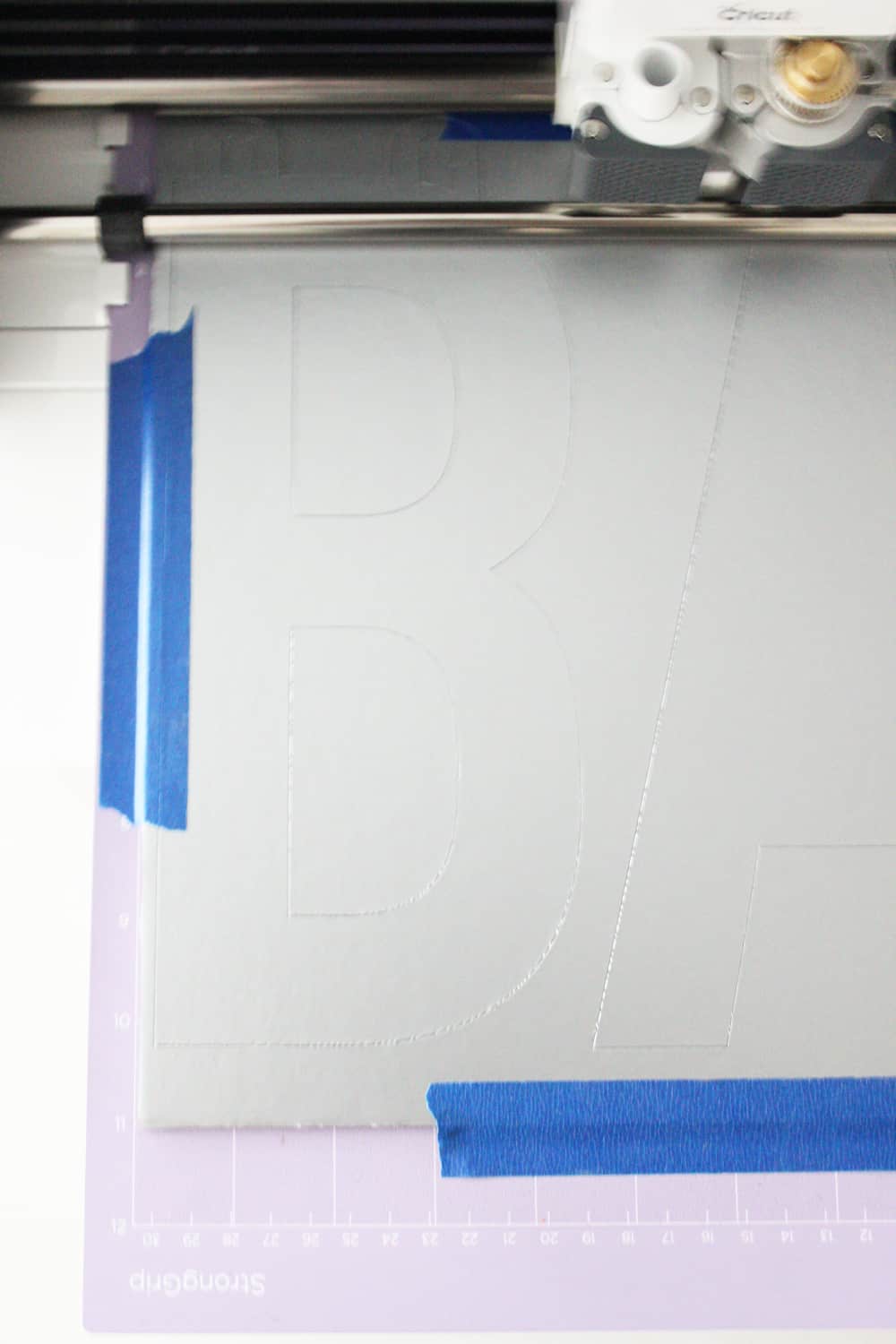 Amazing projects made with the Cricut knife blade!
To get your creative juices flowing I rounded up a few really fun DIY project ideas made using the knife blade! How cool are these projects?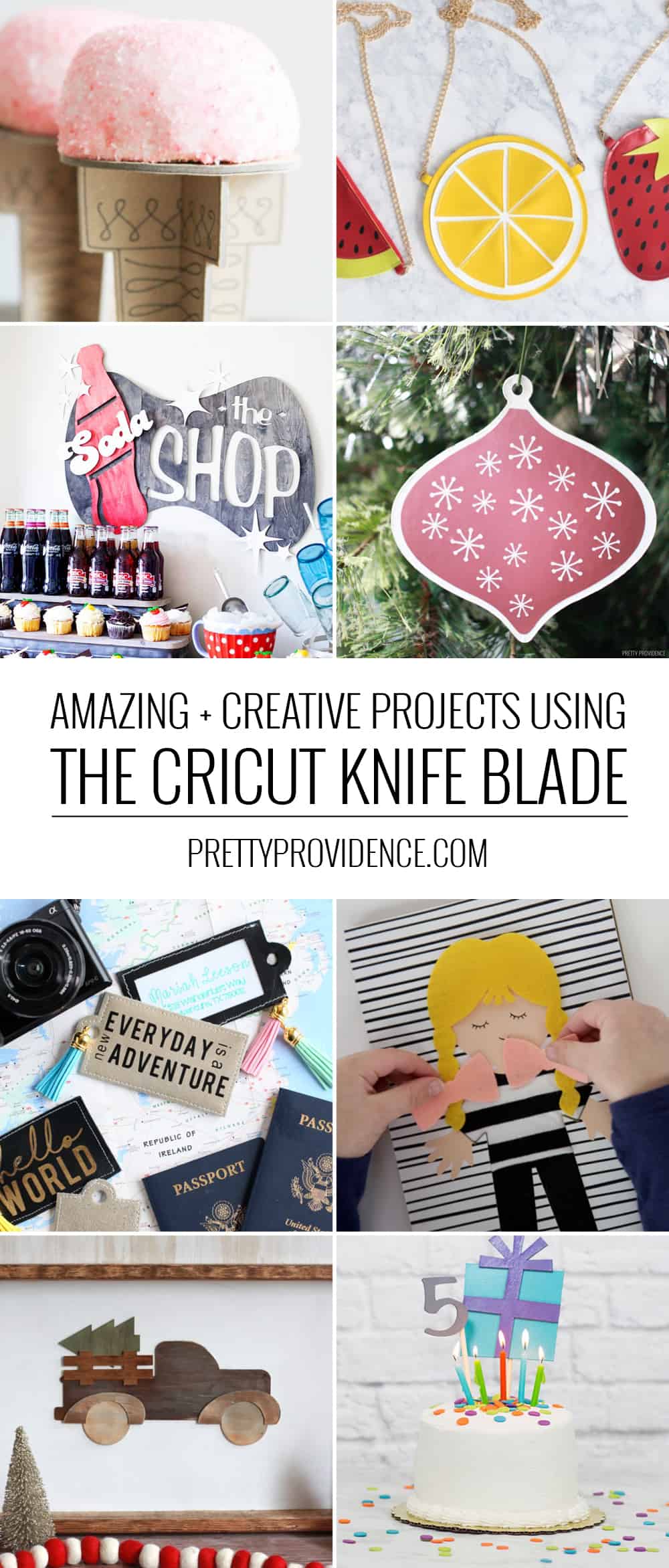 Here are the links so you know where to find them!
Large Scale Ornaments out of Chipboard
The hardest part is deciding what to make first! Which project is your favorite?
xo,

Shop this Post: