This post is sponsored by Cricut. As always, all opinions and thoughts are all mine.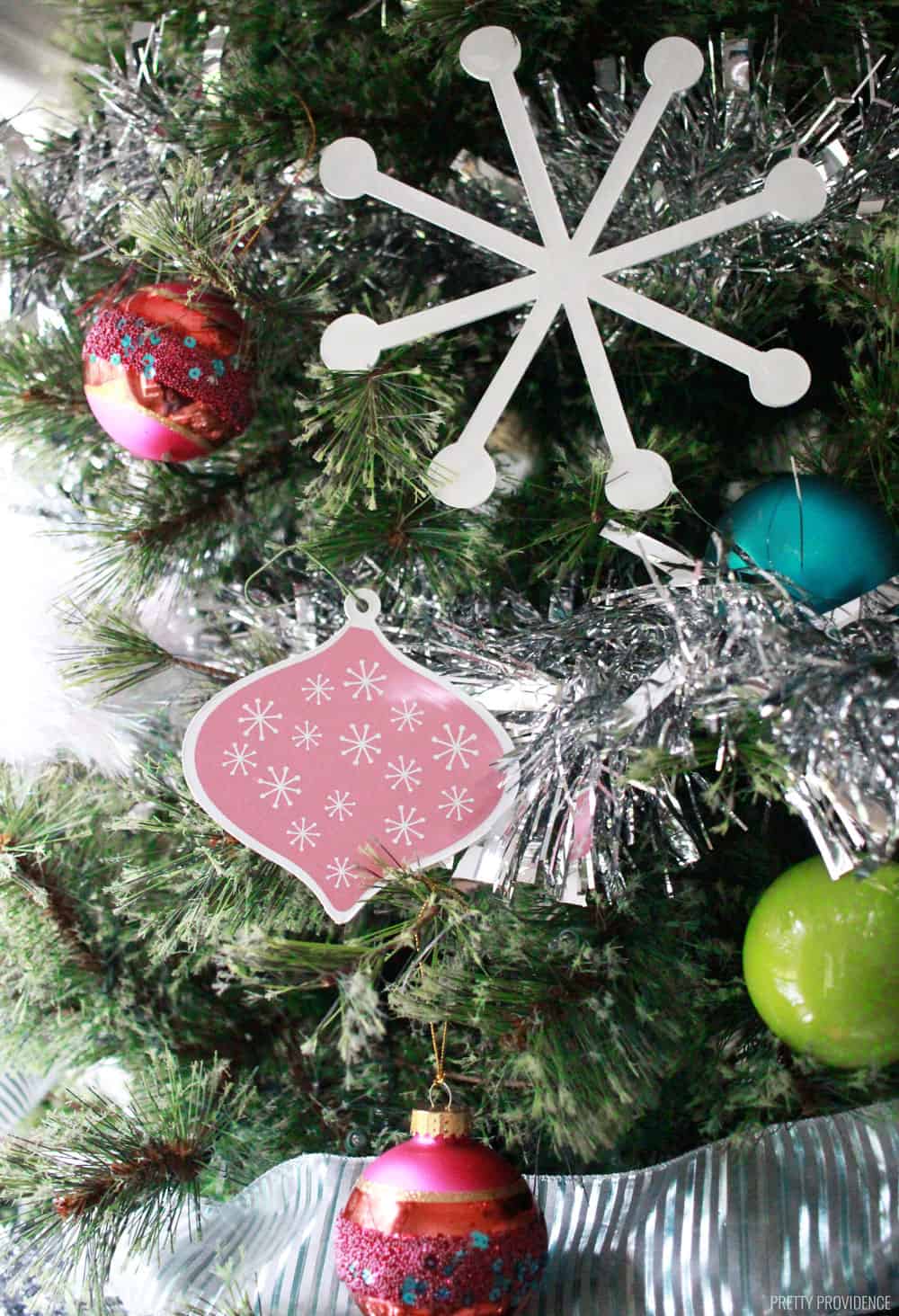 I love making DIY Christmas Ornaments. Every year, I try to make a few new decorations. It's so fun to have something homemade on the tree, it's personal. This year, having the Cricut Maker has taken my ideas to a new level! I am always looking for retro style ornaments to add to my collection, and this year I made some using chipboard. I am absolutely OBSESSED with how they turned out! It's fun being able to cut any shape I want out of chipboard, and use craft paint, adhesive foil and vinyl to decorate them. I've already started making other homemade holiday decorations, too. I just can't stop!
What is Chipboard?
Chipboard is a thick, sturdy material that is usually made from reclaimed paper, but it feels and looks kind of like wood. Sometimes it is called particle board. Cricut 2 mm Chipboard is great for making things like ornaments and home decor, frames, signs. It comes in packs of 5, each 2mm thick.
How to Cut Chipboard with the Cricut Maker
Materials Needed:
Cricut Maker
Knife Blade
2 MM Chipboard
Masking Tape
StrongGrip Mat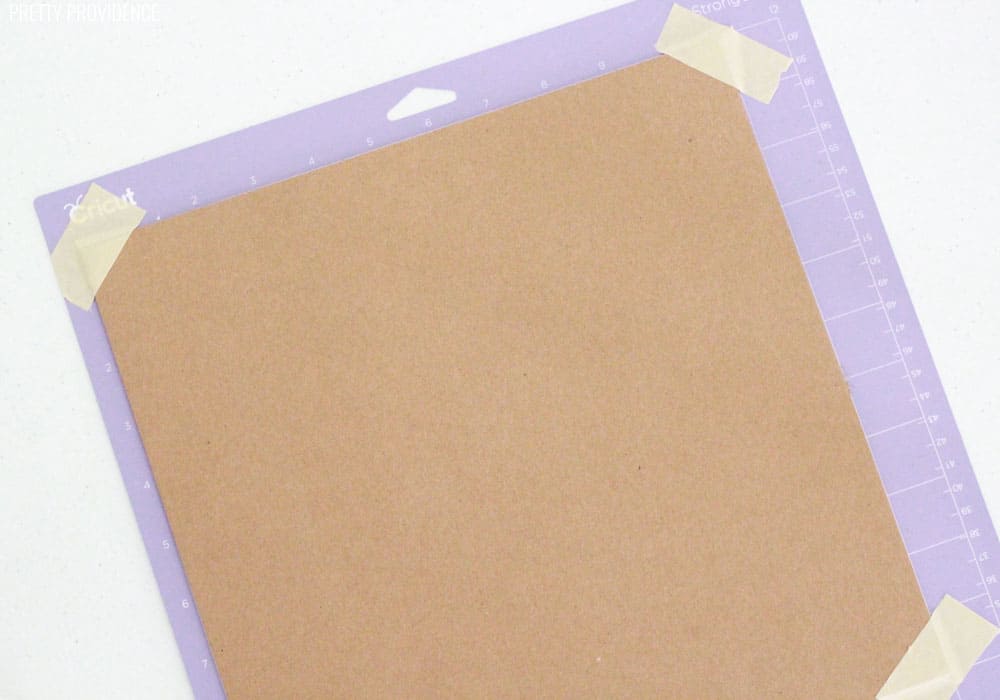 Place one sheet of chipboard onto a Strong Grip mat. Make sure it is good and stuck, and use masking tape to secure each corner.
Load the knife blade into your machine.
Choose images in Cricut Design Space and when prompted, choose the material:  2 mm Chipboard.
Cut!
It takes about 20 passes with the knife blade to cut the chipboard, so you will want to give yourself plenty of time if you want to make a lot of these. The good thing is, you can start the cut and go do something else for 30 minutes while it cuts. I cut 8 snowflakes and 9 ornament shapes over the span of two afternoons, all while I got all kinds of other things done.
If you haven't used a knife blade yet, read this post all about how to use the Cricut Knife Blade.
How to make these DIY Christmas Ornaments
Prepare the chipboard on a mat and load one of these ornament designs in Design Space.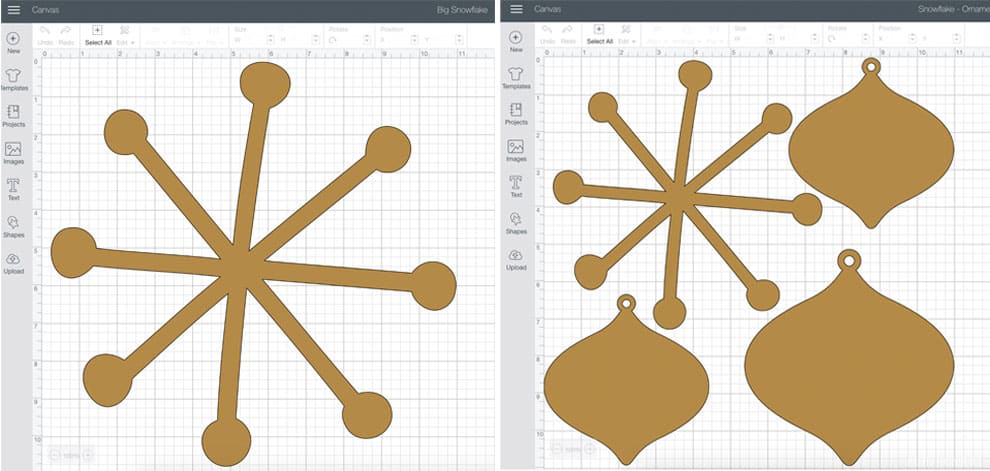 Click here to access the 11-inch snowflake image | Click here to access the smaller snowflake and Christmas ornaments shapes
Now cut the chipboard shapes out.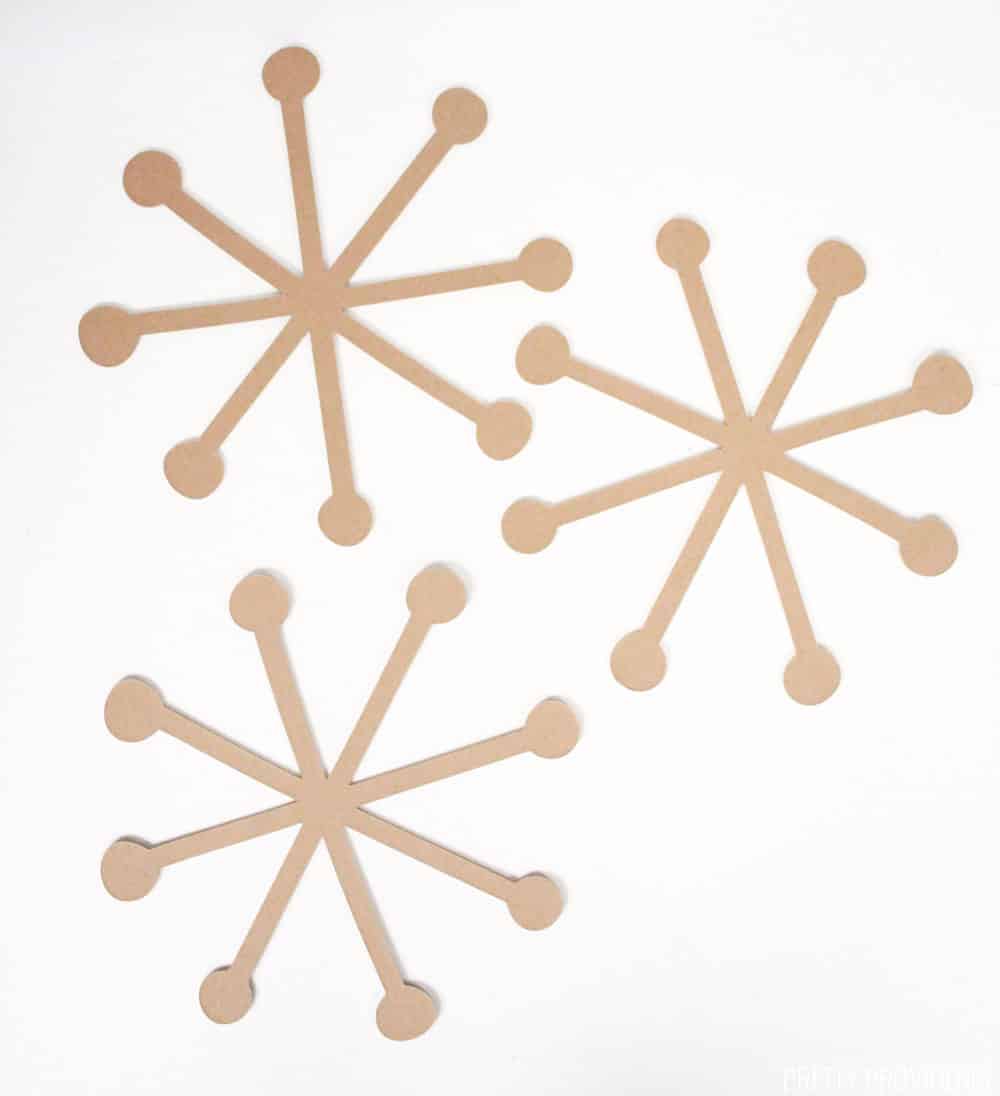 After cutting the snowflake and Christmas ornaments shapes, paint them with white craft paint (or any color of your choice) and let them dry for a few hours or overnight.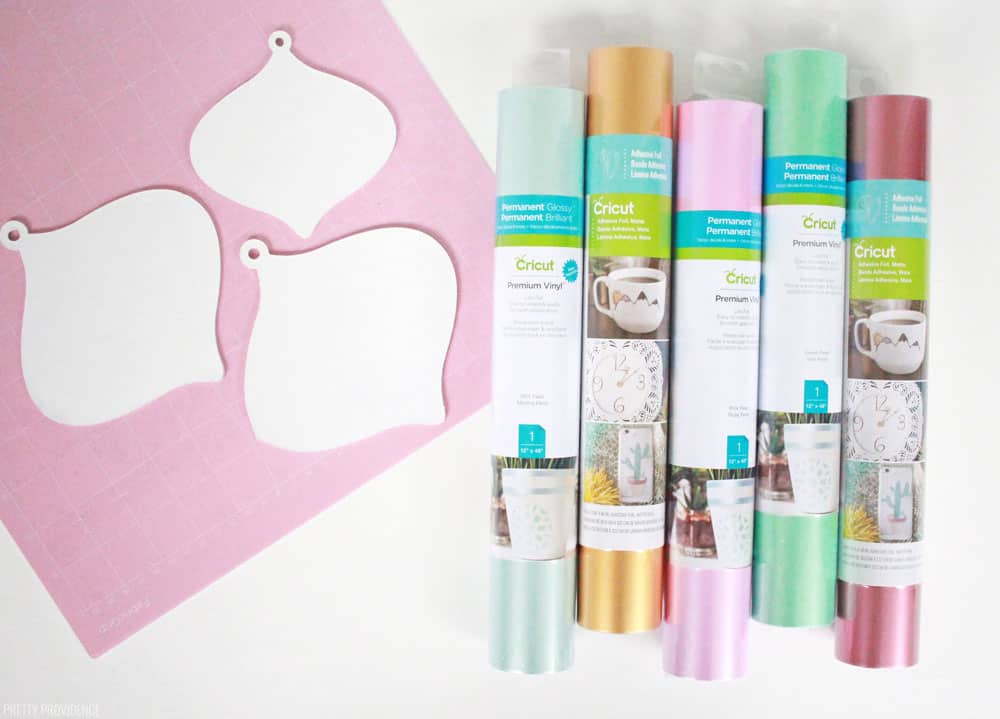 Next, cut shapes out of Adhesive Foil and Permanent Vinyl to jazz them up.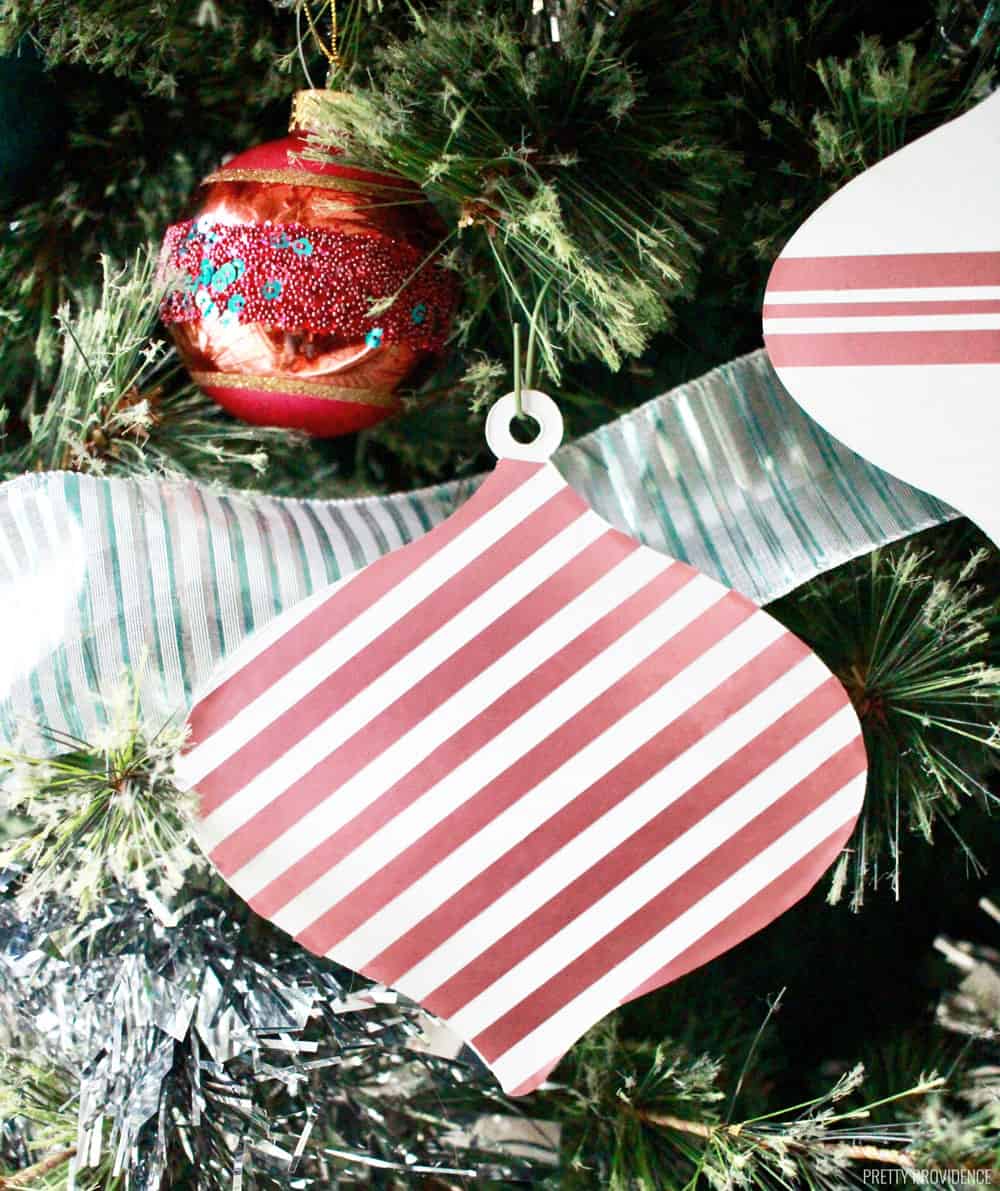 I used simple stripes that I uploaded to make the candy striped ornaments, placing them onto the ornament one by one and then trimming them with a True Control Knife.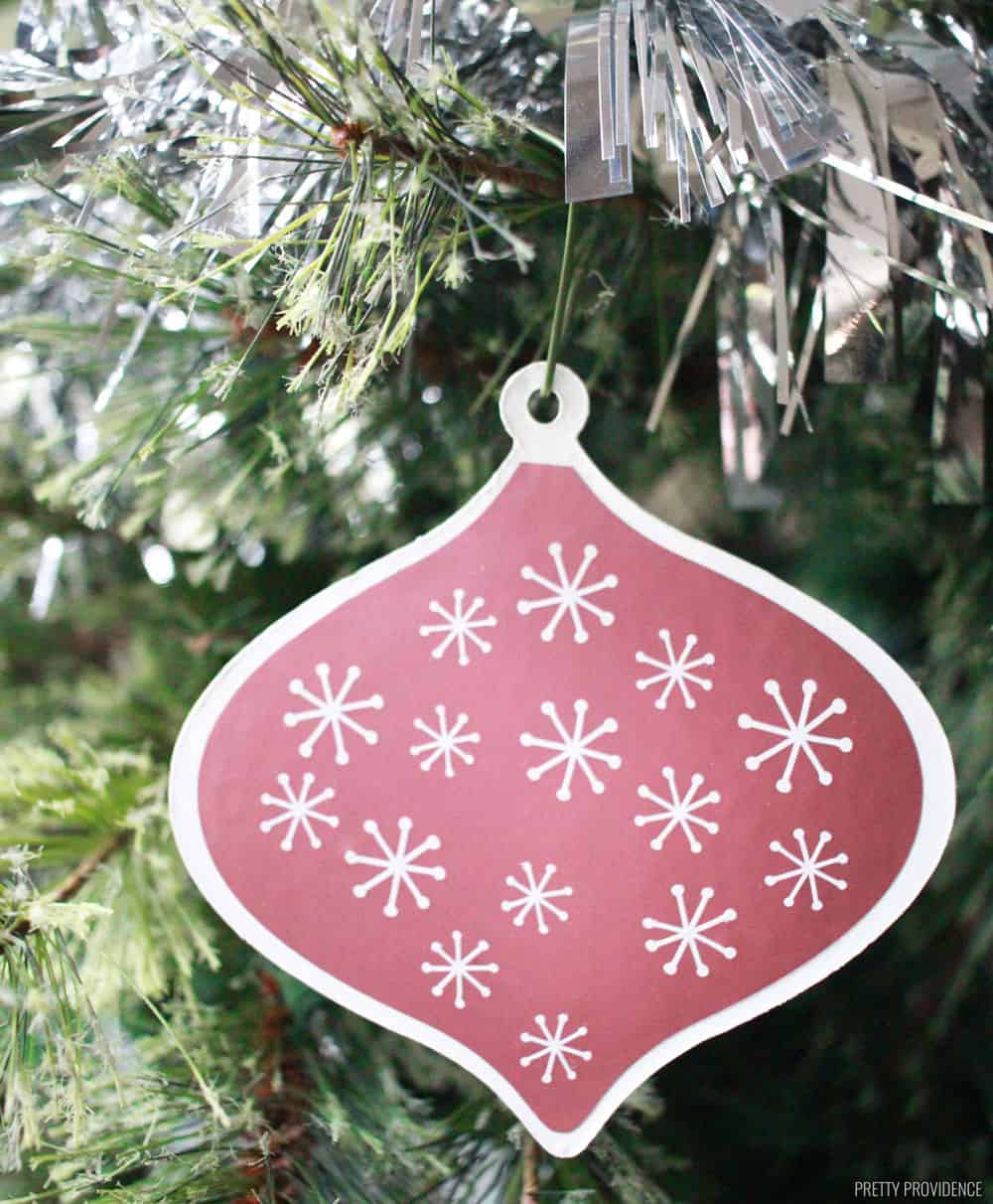 To make the ornaments with the little snowflakes on them, first cut adhesive foil or your choice of permanent vinyl to the shape of the ornament.
Then, cut small snowflakes from white permanent vinyl.
Click here to access the slightly smaller Christmas ornament shapes in Cricut Design Space,
and here to access the little snowflakes image.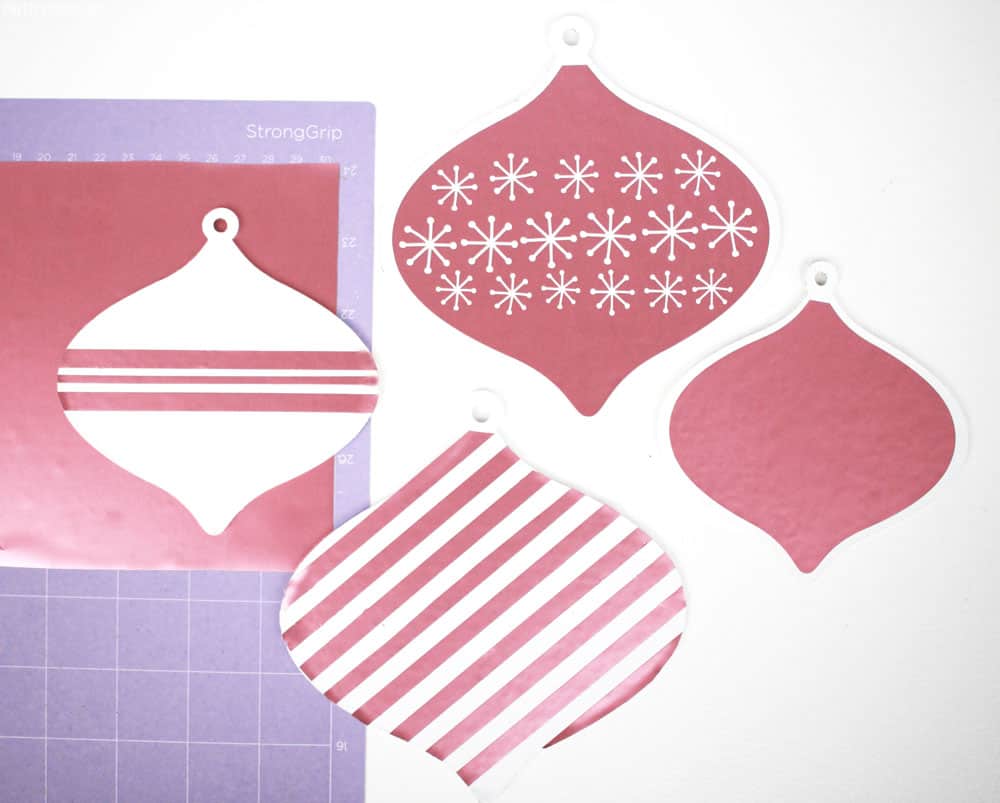 Next, center the adhesive foil ornament shapes on top of the painted chipboard ornaments, and arrange the little snowflakes however you like them!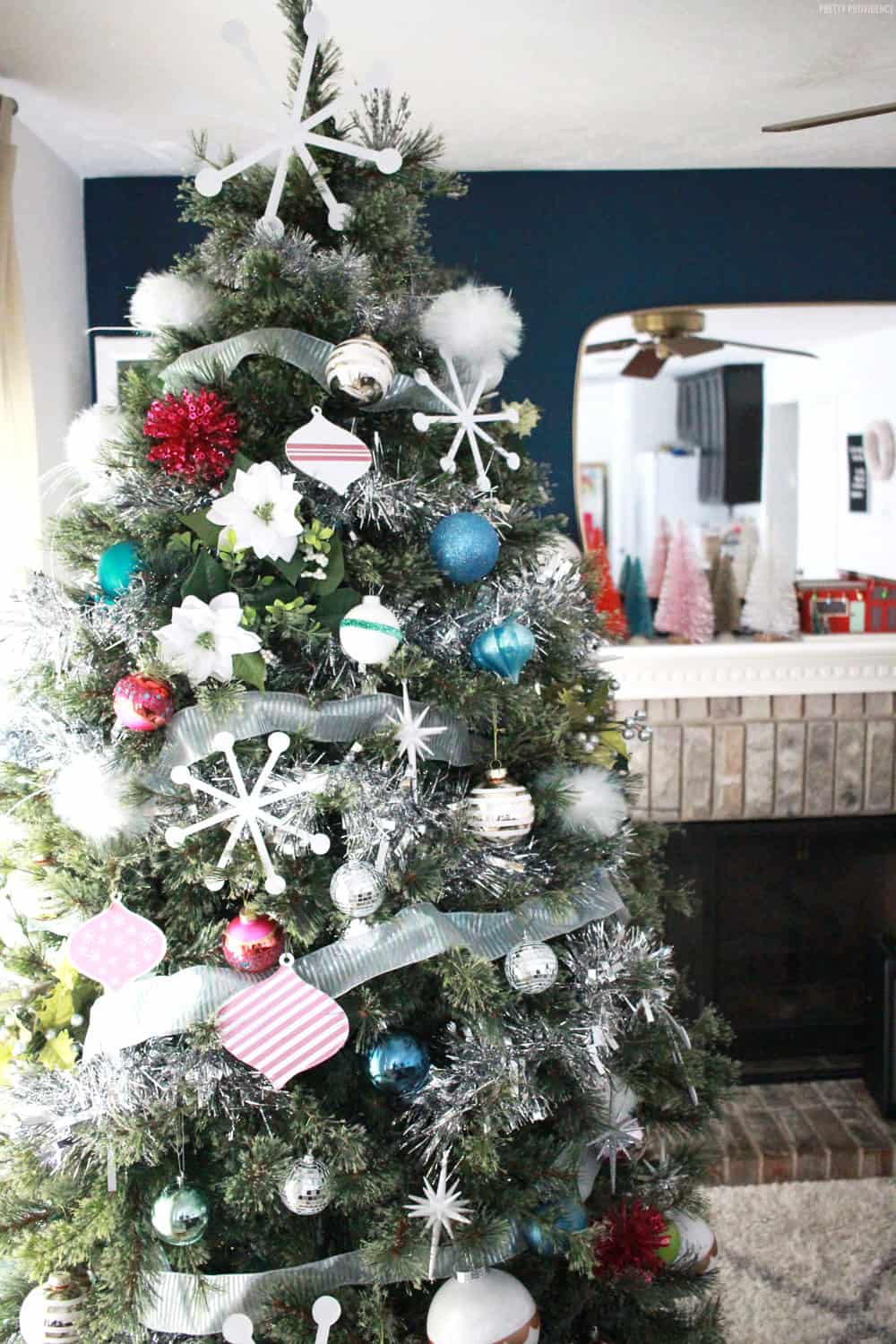 Aren't these so fun? I am loving them! Totally fun to be able to make my own retro mid-century modern ornaments!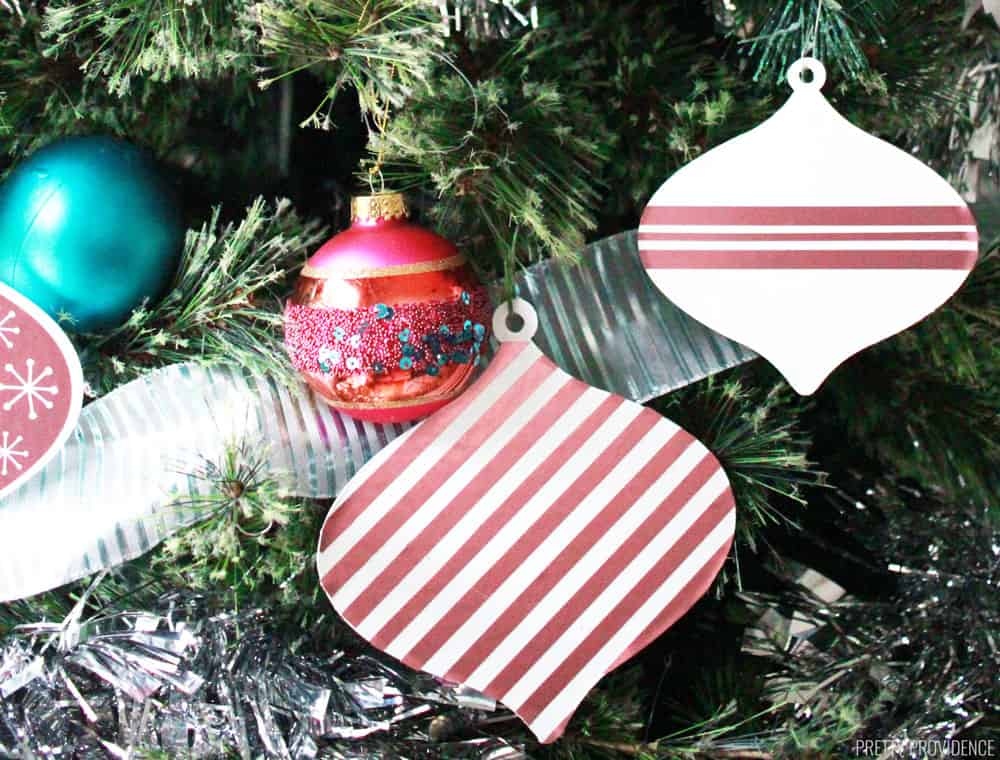 This is a sponsored conversation written by me on behalf of Cricut. The opinions and text are all mine.