How cute is this DIY wallpaper? Guess what? It took less than two hours and less than $20 to make!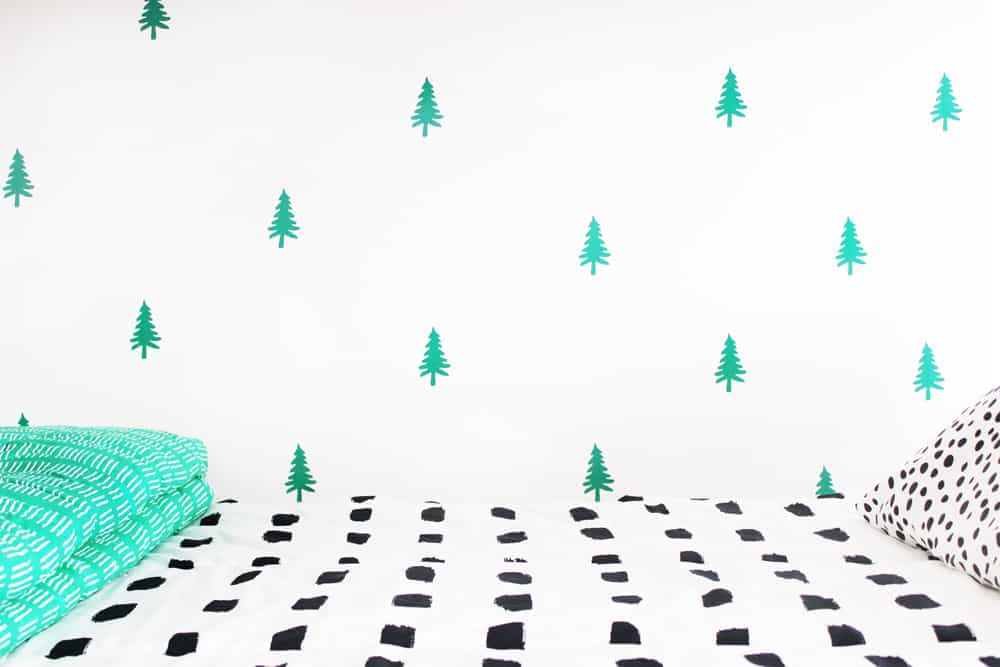 I for one LOVE the fact that wallpaper is back on trend! It is such a fun accent to any space. The hard part is that wallpaper can be super pricy, and super hard to install, and super hard to change out if you decide you don't like it anymore. Well, it's your lucky day friends, because this DIY wallpaper solves all those problems in one fell swoop!
(This post contains affiliate links.)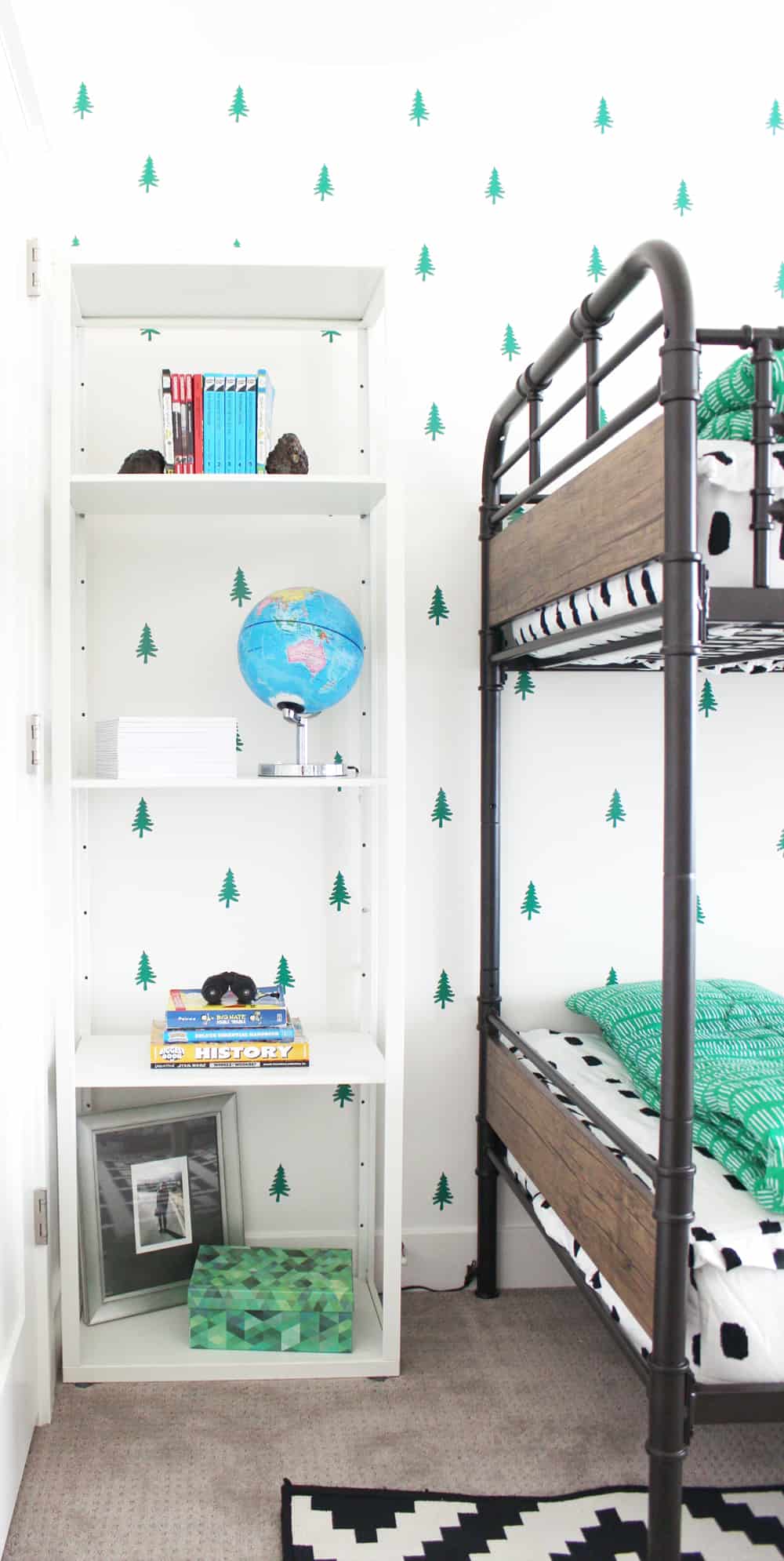 Not only did it take less than two hours from start to finish, but it cost less than $20 to make, and I can easily switch it out whenever I want to! Three cheers for DIY wallpaper, am I right?
How to make DIY Wallpaper
Basically if you want to make your own DIY tree wallpaper all you need is a Cricut Machine and some green vinyl! I typically only use Cricut vinyl but Cricut only has lime green in their regular vinyl and I needed a deeper green to match the room, so I used this pack of vinyl.
Then, cut out this file on Cricut Design Space. How many pages you need will depend on how large your wall is and how close together you want to place your trees. My wall is rather large and I cut the file five times.
Items I used to make it: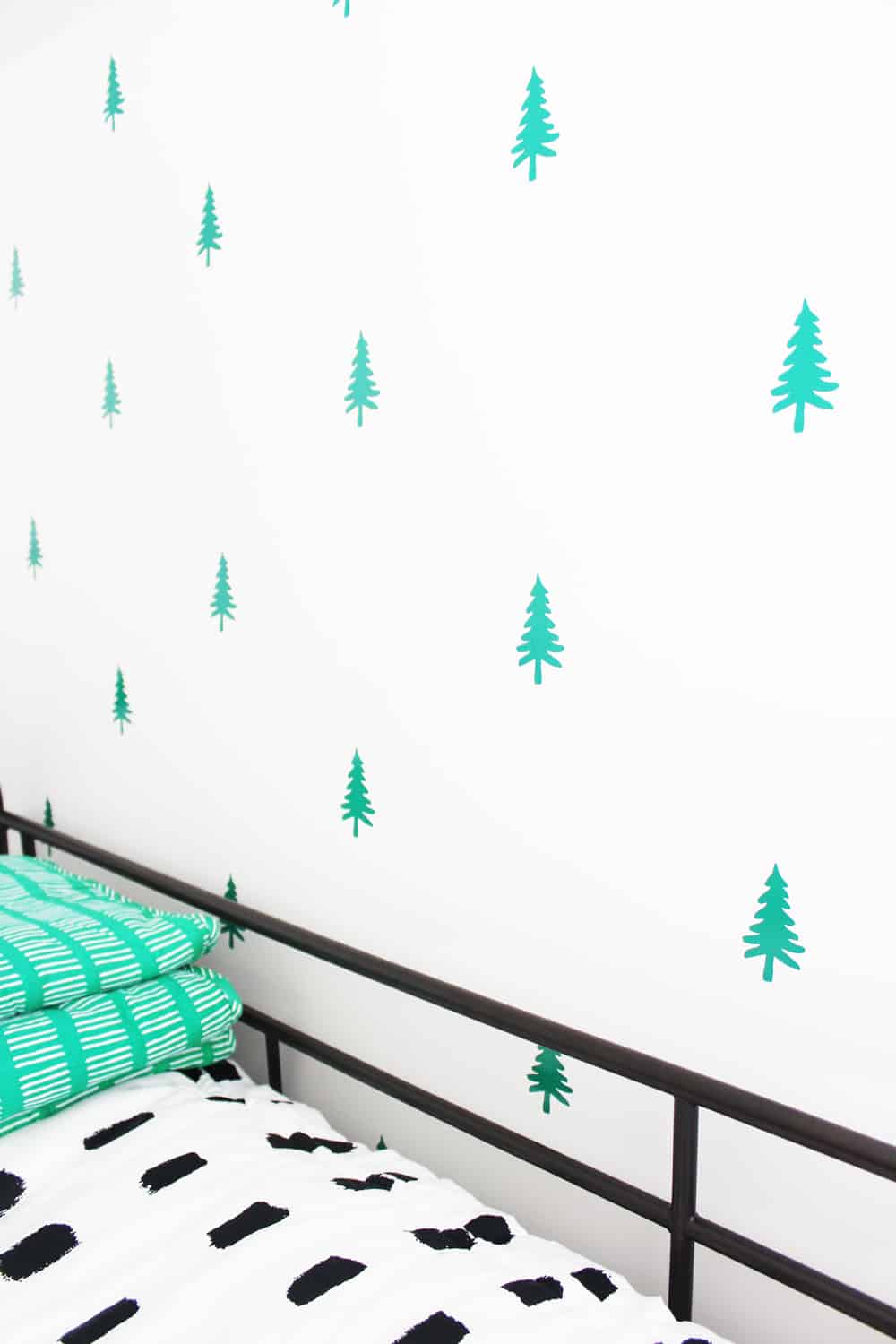 All you do next is start peeling your trees and sticking them on your wall. I didn't measure, I just placed the first row of trees roughly about a foot and a half apart, then stuck the next row of trees in between the trees of the top row. Continue this pattern until you reach the bottom of the wall.
This will form diagonal lines or kind of a diamond pattern. If you look closely you will see my lines are not exact and it totally doesn't even matter! That being said, if you stand back and one of the trees seems off just peel it and re-stick it in a better placement.
Other Posts about Luke's Room:
How to Refinish Furniture with Chalk Paint
xo,