If you've ever wondered how to paint furniture with chalk paint this easy dresser makeover is for you!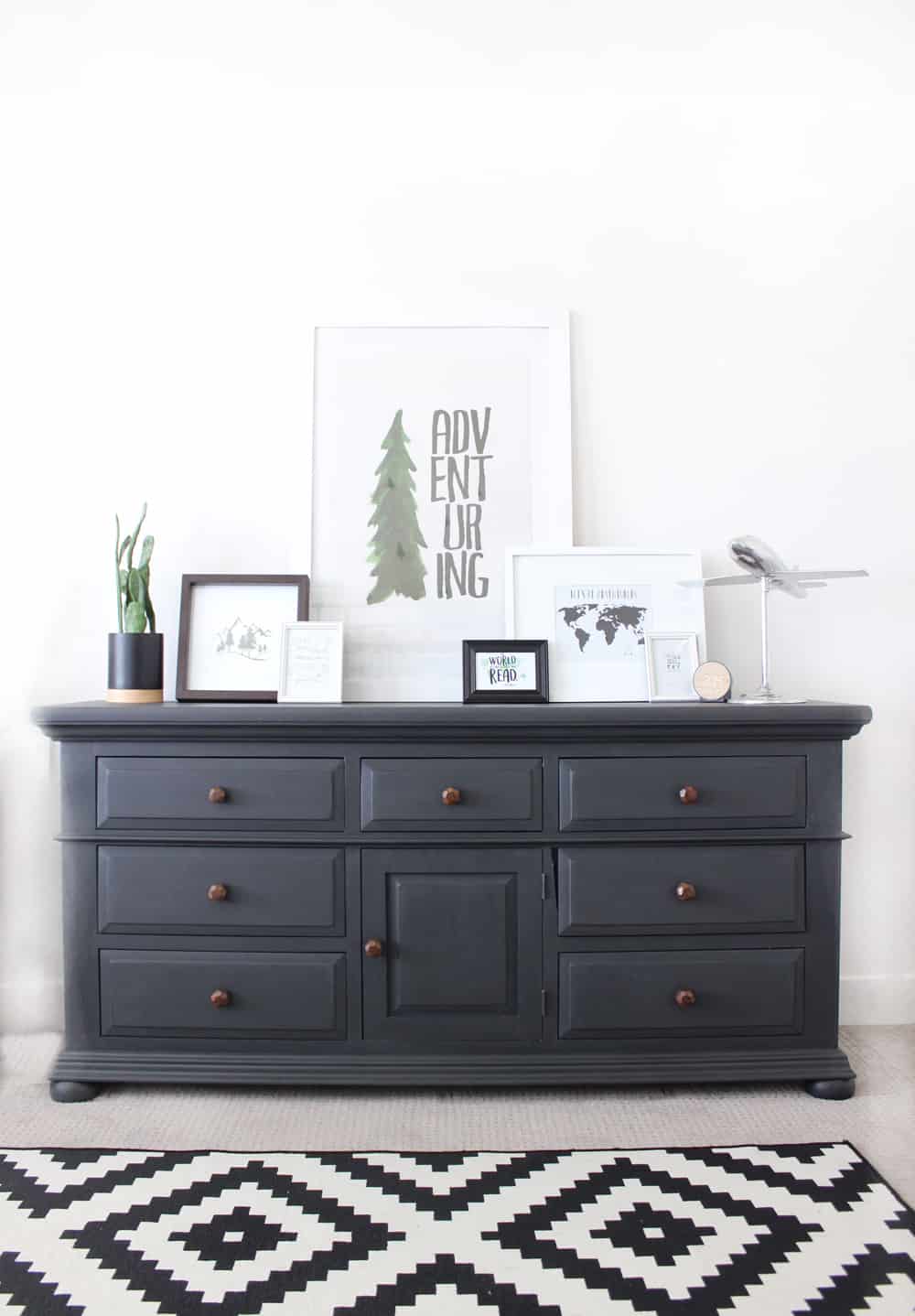 One of the most labor intensive parts of Luke's new big boy bedroom was this dresser makeover! If you've ever wondered how to paint furniture with chalk paint this post is for you! Even though it takes awhile, it really is so easy!
Another great thing about using chalk paint to makeover furniture is that it is super cost effective- and it gives you a major bang for your buck. Wanna see what I mean? Let's check out some before pictures shall we?
Dresser Makeover Before
I literally got this dresser for my childhood room when I turned twelve. It's a good testament to the quality of the dresser that it has lasted so well for so many years, which is one of the reasons that I decided to paint this dresser with chalk paint instead of getting rid of it!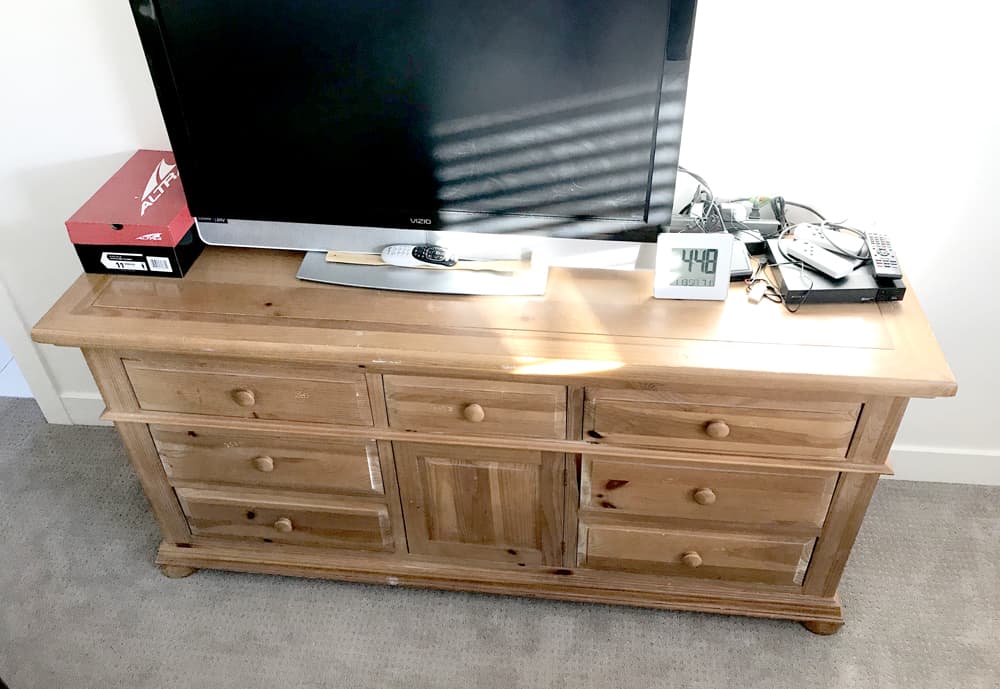 There she is in all her glory! Okay, who's ready to get down to details?
What you need to refinish a piece of furniture using chalk paint:
A sander and/or fine sand paper
Rustoleum Chalk Paint (I used the color charcoal, you can find the other color options here)
Rustoleum Matte Clear Topcoat
Paint Brushes
New Knobs (if desired)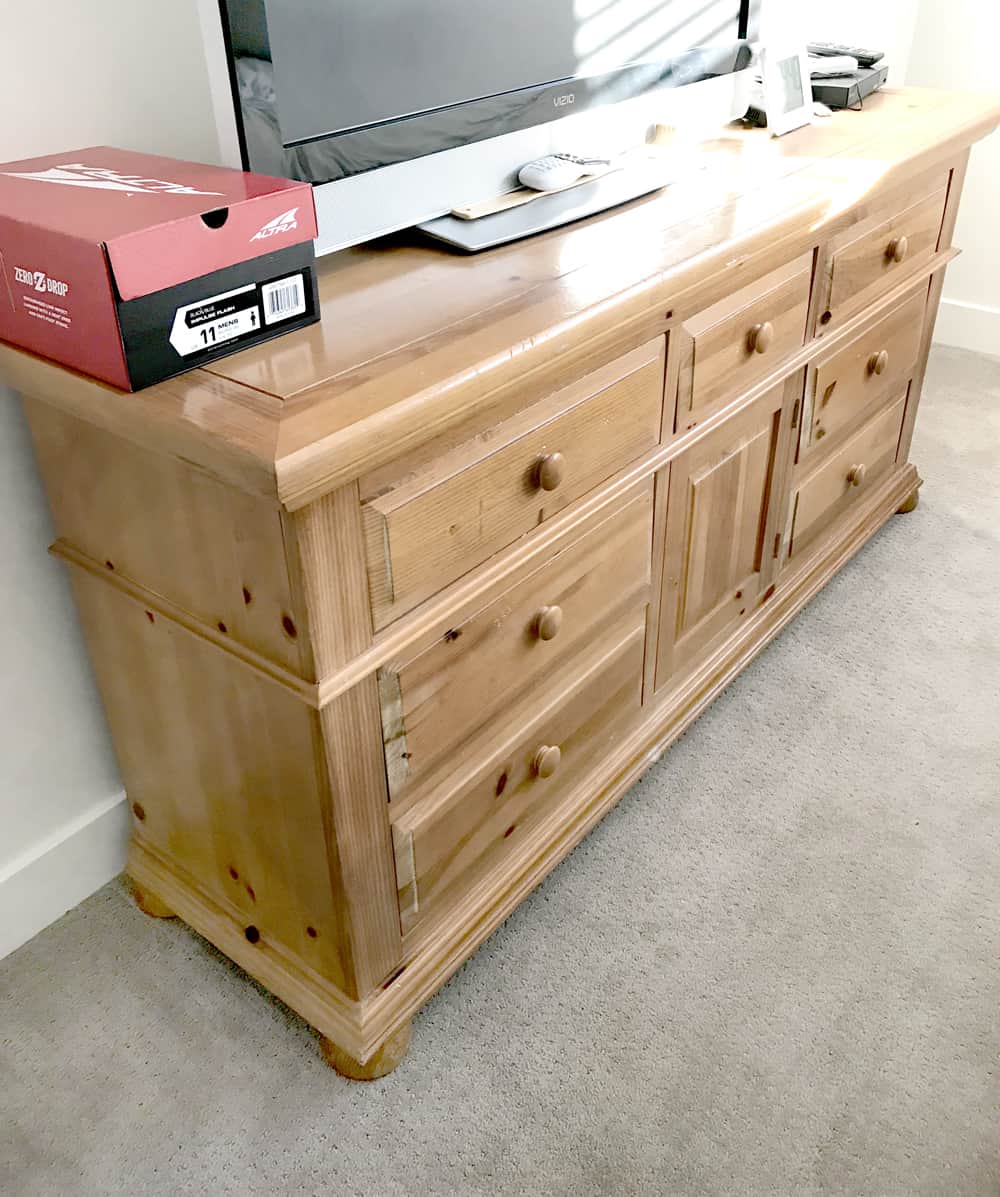 How to paint furniture with chalk paint
Take off all existing hardware and remove drawers.
Lightly sand your piece of furniture. I used my sander (linked above and below) and when I say light I mean light. It literally took me an hour to sand the entire thing! I did all the flat areas using the sander but if you have any intricate details you can use a free piece of sandpaper to quickly get those areas or hard to reach corners.
After sanding, wipe down the entire dresser with a wet cloth to get the extra sand dust off, and then let dry.
Now comes the fun part, paint your first coat! This is the definitely the most time consuming part of the job. I put Gilmore Girl's on the kindle and painted a coat each night. I did 2 coats of the chalk paint (plus a touch up) and 1 coat of the top coat (plus a touch up). I didn't want my dresser to be super shiny in finish, but if you do you may want to do an extra top coat! I did a coat each night for four nights and honestly it was kind of therapeutic. Even though it takes awhile, it's so easy!
Add new hardware and voila! You have a beautiful new dresser.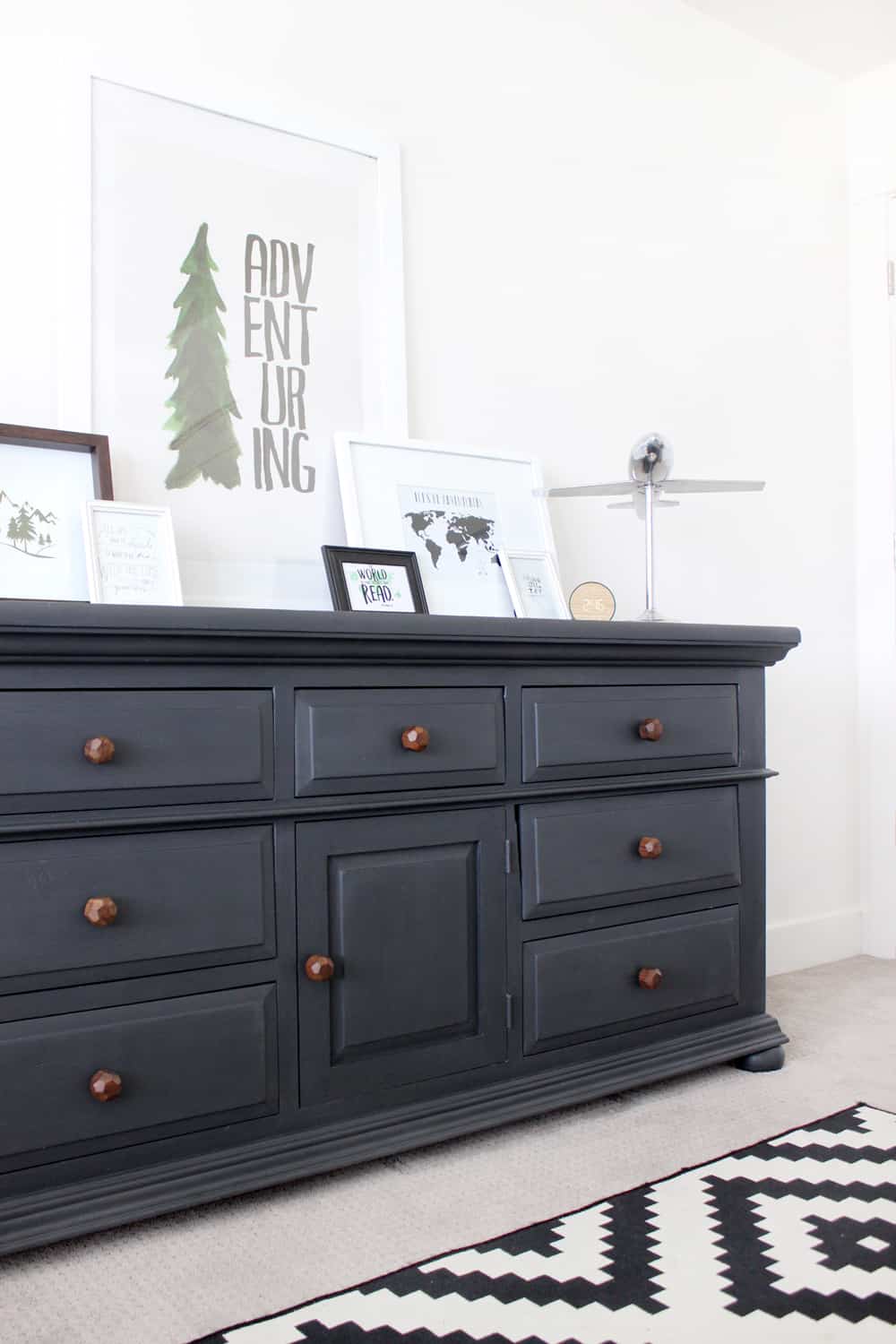 Do you have to sand before painting with chalk paint?
Lots of people ask if you have to sand before painting. The answer is no. Chalk paint will stick without sanding, but the sanding I did literally took me 15 minutes and it will make your finished project look better.
Because my dresser was so old there were a lot of dings and gouges and sanding really helped to smooth those out, see in the picture below.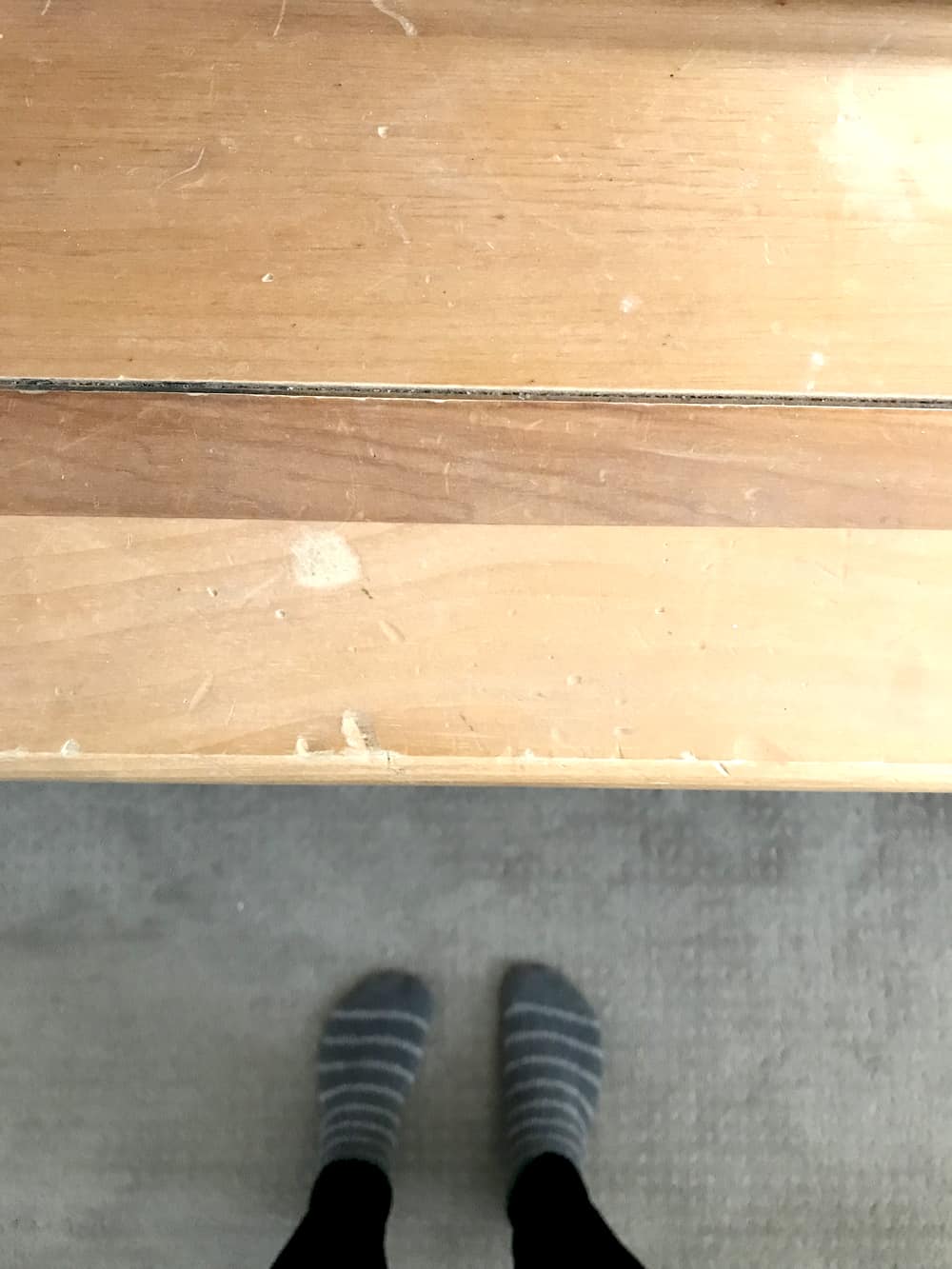 Now see how in the finished project you would have no idea where those dents were!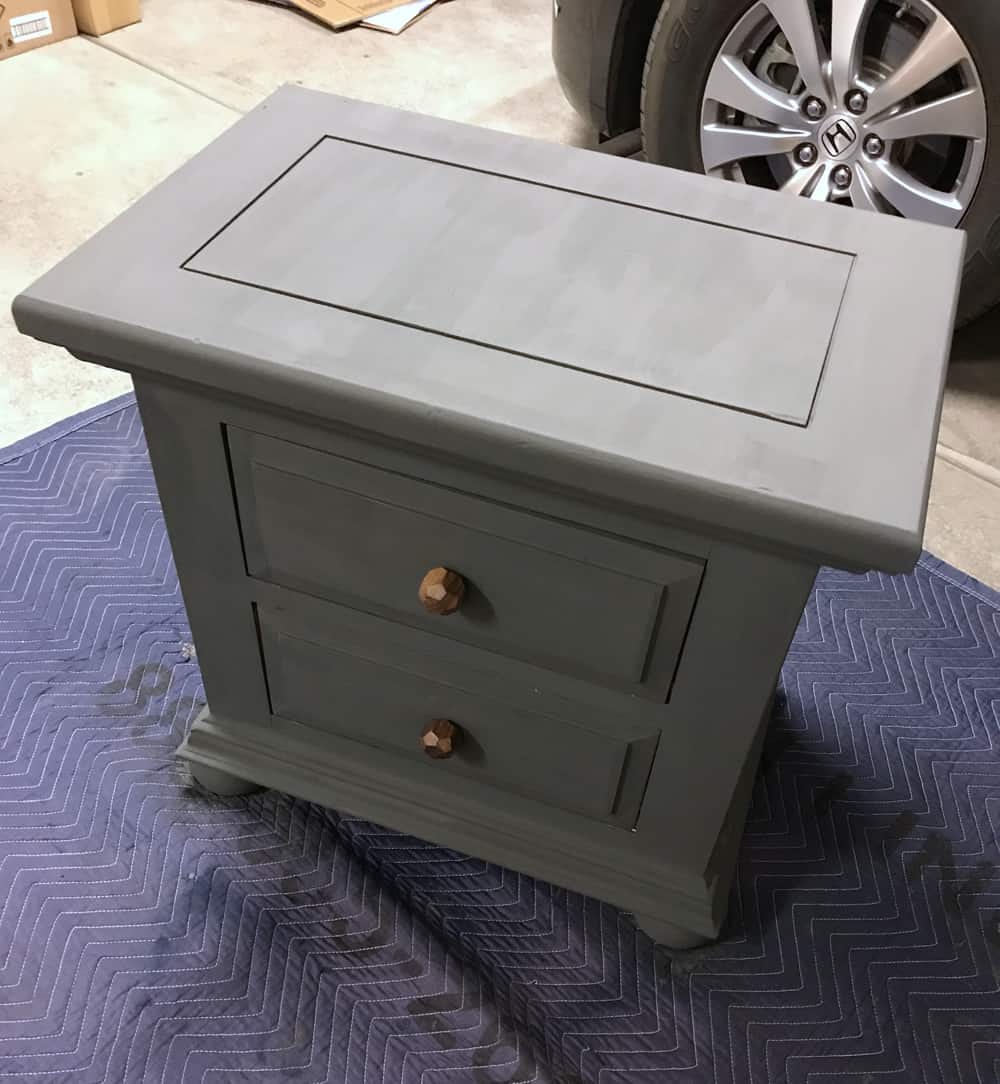 I just laid a moving blanket out in my garage and parked outside for a few days while we were doing this project! It was so nice to not have to worry about anyone touching wet paint, etc.
Here's a few more finished project photos of Luke's easy dresser makeover!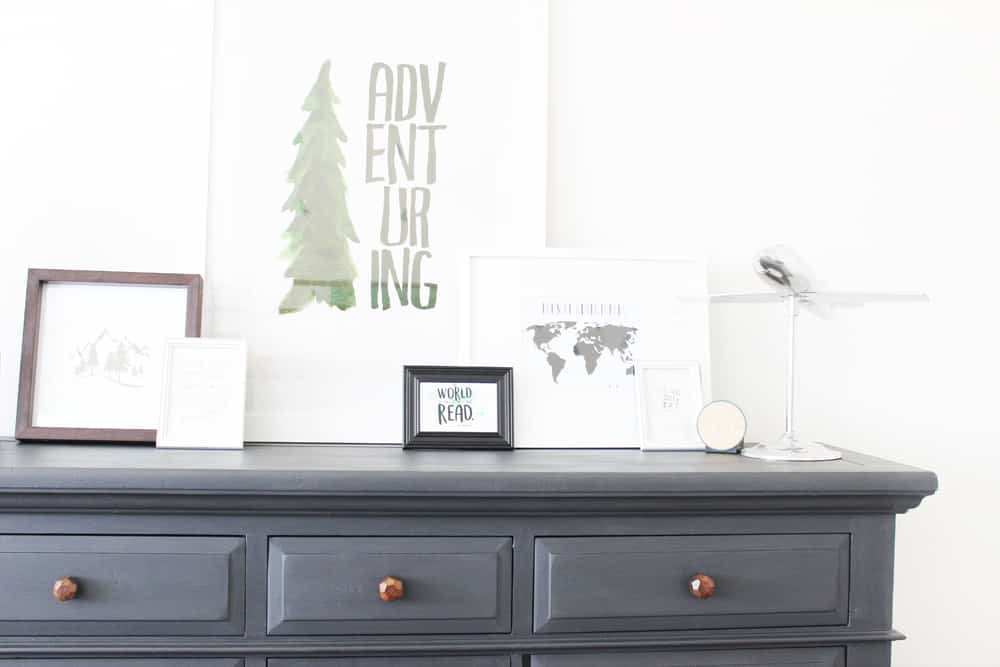 I found these walnut fauceted knobs at hobby lobby and I love them so much! They really tie Luke's dresser and desk together.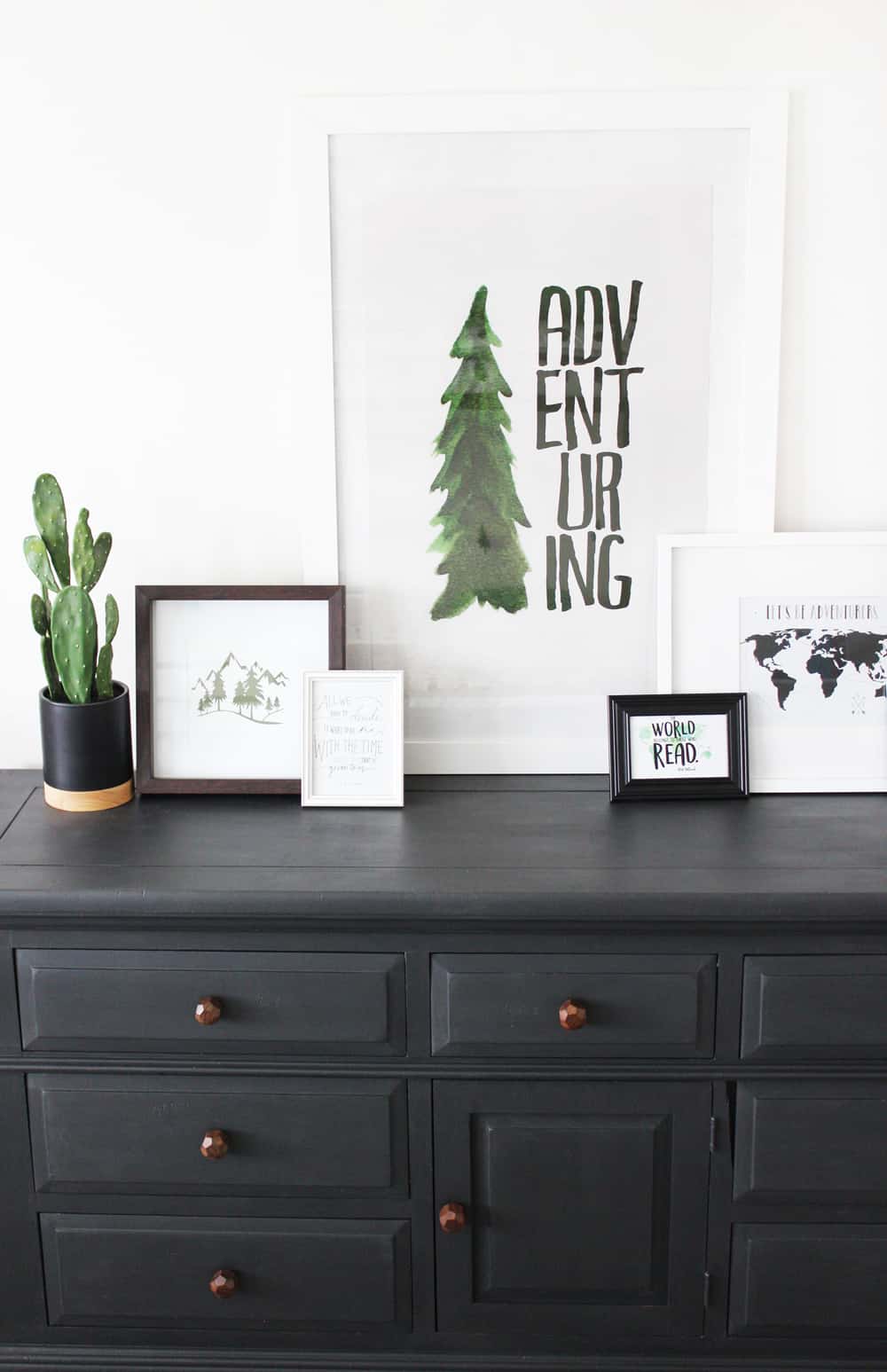 To see more pictures from Luke's big boy bedroom click here.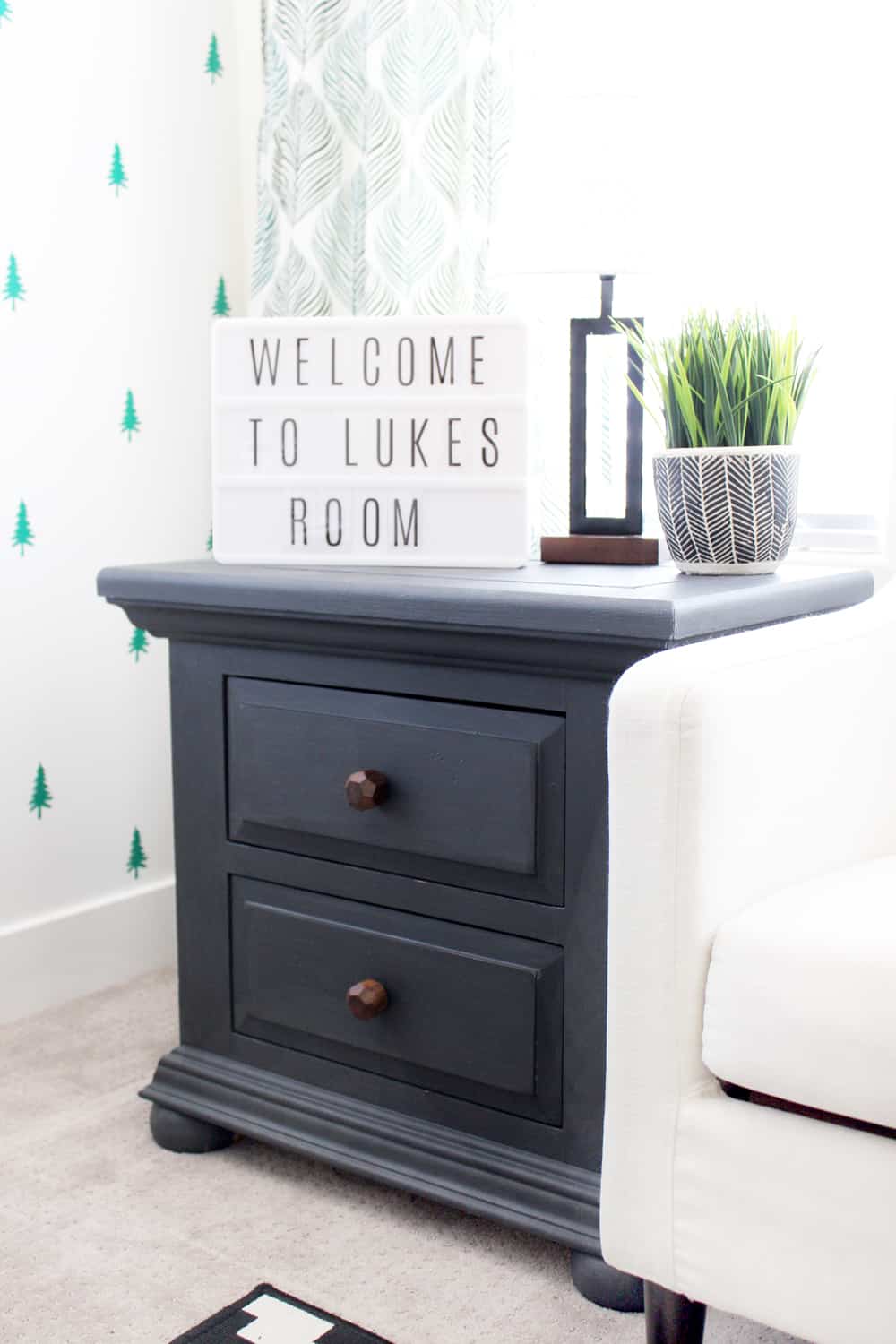 Well there you have it friends! Time to hit those thrift stores!
xo,

Other Posts about Luke's Room:
Shop this Post: