Hey guys! I'm here this morning with another delicious treat recipe.. I guess the secrets out on why I have hit a "plateau" weight wise, lol! I need to start sharing salad recipes or something.. anywho enough about me, haha! We made these yummy sugar cookies a few weeks ago for my sister's baby shower and I was reminded again how great this recipe is. They are soft, fluffy and just the perfect amount of sweet. You guys know I am a chocolate chip fan, but man, these sugars are really hard to beat! They are perfect for a Sunday night treat for the family, or a big party or gathering like our shower.  Either way, I hope you enjoy them as much as we do! I like mine with extra frosting, because.. who doesn't?!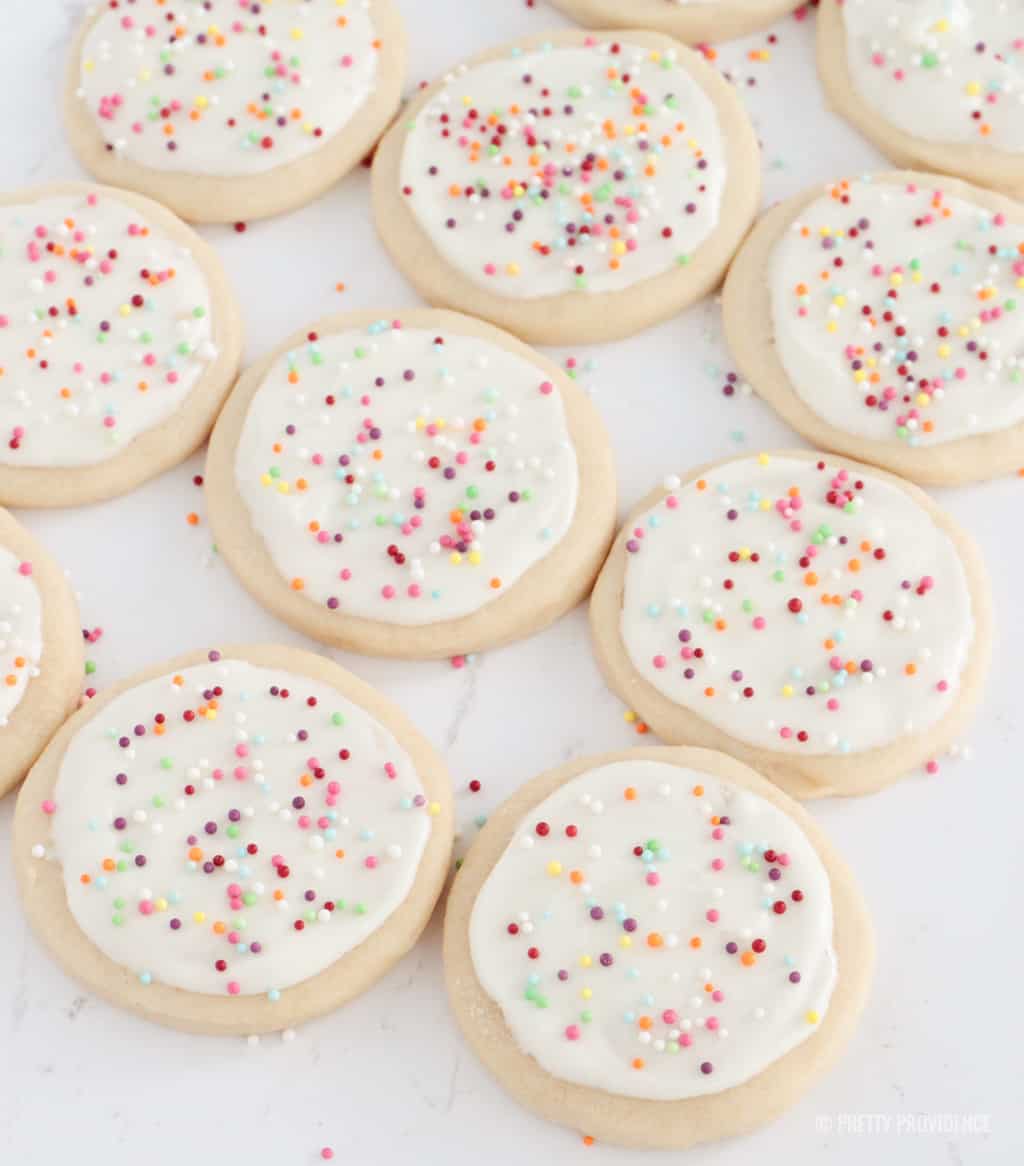 Perfect Sugar Cookies:
2 c sugar
3 eggs(beaten)
1/2 c shortening
1/2 c butter
1 tsp vanilla
1 tsp baking powder
1/2 tsp. salt
5 c flour
1 c sour cream
Beat sugar, butter, eggs and vanilla. Add sour cream and beat well. Mix dry ingredients together and gradually add into creamy mixture until just mixed. Refrigerate for a few hours and roll onto floured surface. Roll out 1/2 thick. Cut out (using shapes is fun, too) and bake at 350 for 8-10 min. Watch closely so you can figure out your ovens exact timing without over baking the first batch.
Frosting:
1 cube of butter (softened)
1/2 tsp. vanilla
dash of salt
1lb. bag of powdered sugar (more as needed)
1 block softened cream cheese
1/2 – 1 cup milk (add to desired consistency)
food coloring
Whip sugar, butter and vanilla. Add cream cheese and a dash of salt. Mix. Add milk alternating with sugar until perfect consistency. Add food coloring. Enjoy!!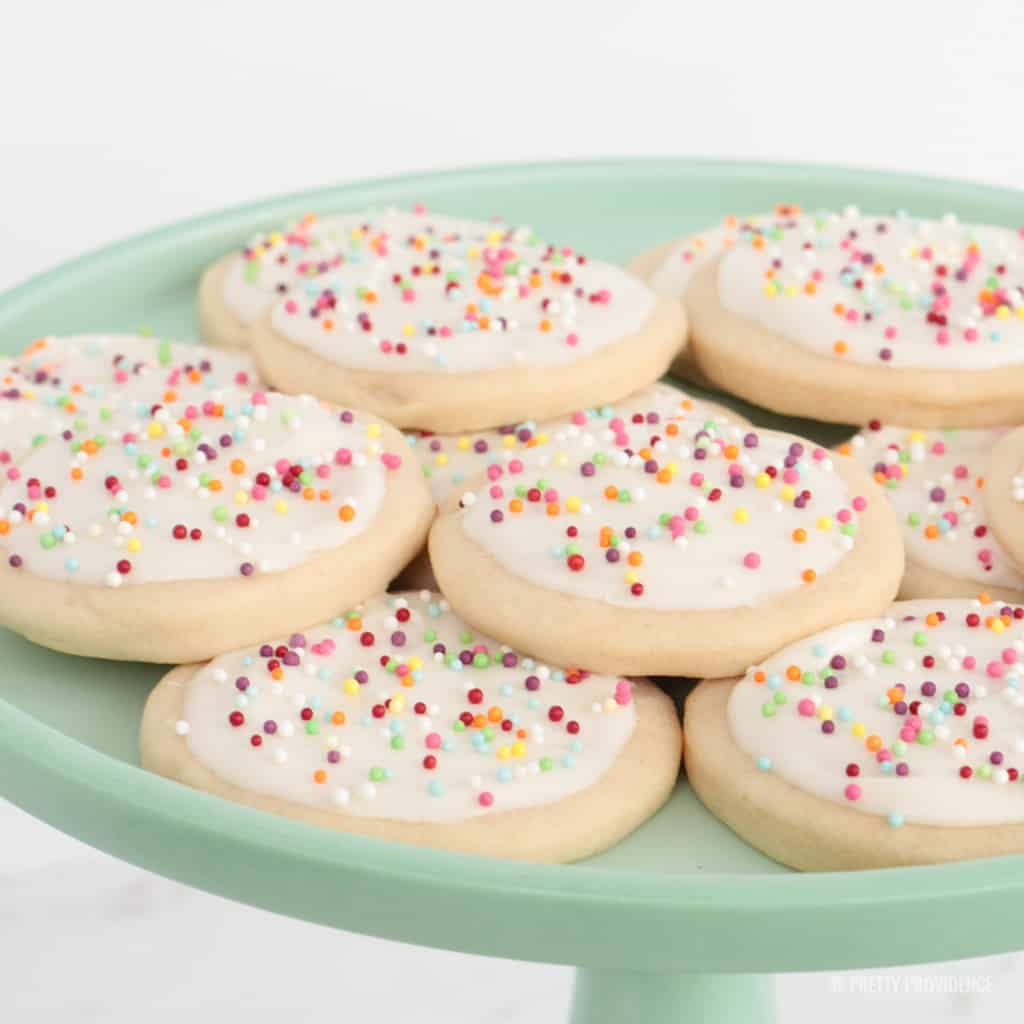 Happy baking everybody!
xoxo,

If you liked this post you may also like chocolate peanut butter balls or cream cheese pie! This post may be linked up.