Navy flowers, pink peonies and succulents make the perfect navy and pink flower arrangement for a wedding, Easter or spring table! I love these colors together!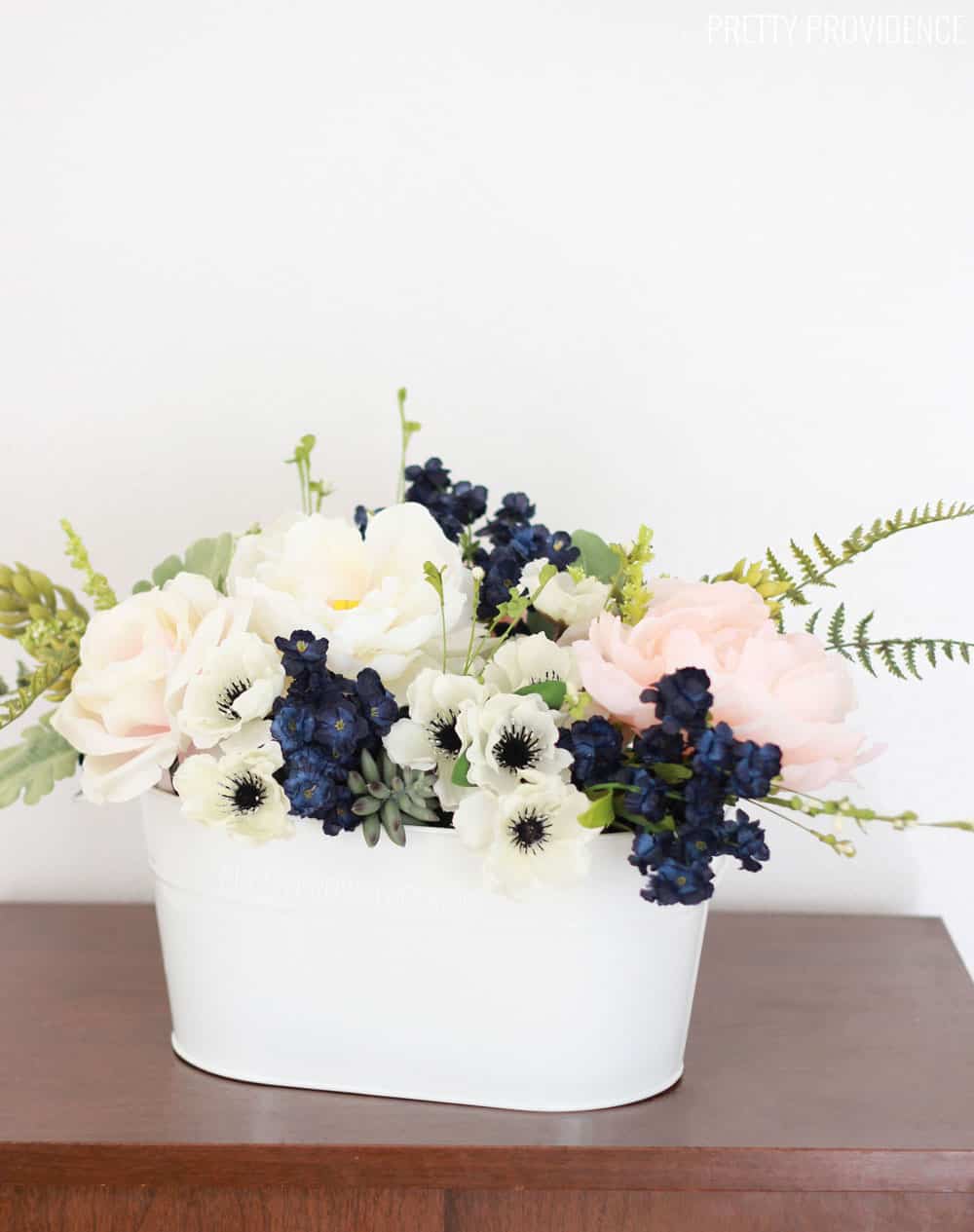 Last week I was feeling serious creative block and I really needed to get out of it. Does that ever happen to you…? Like you feel blah, and you want to create something but you don't know what? I decided to head over to Hobby Lobby. There is something about taking my time and wandering around the craft store that gets my juices flowing. I filled my cart with all kinds of things that I didn't need and then I walked back around and put most of it away. What I kept was the fixings to make this arrangement!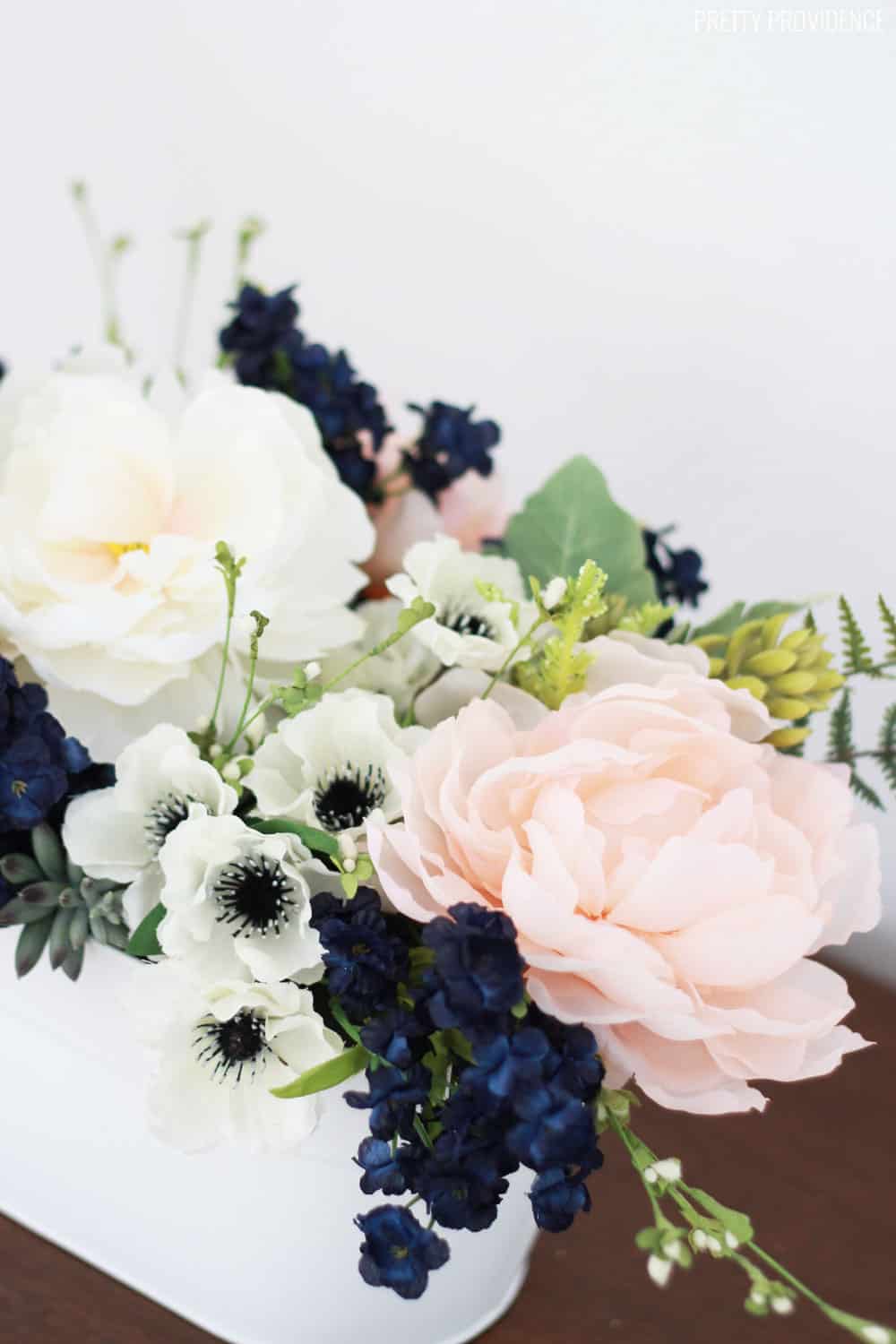 I love the navy blue flowers I found, and then I got three big faux peonies but I swear they look real. They are super good looking, right!? Lastly I got two, small pre-made succulent arrangements. They are meant to be used by themselves in a small jar or vase but I loved the idea of incorporating them with the other colors. I also picked up a little white bucket from the seasonal section to put it all in. The rest of the flowers in here are things I had at home – I've got a little stash of leftover floral thing from wreaths or other arrangements I have made before. I can't bear to throw stems away!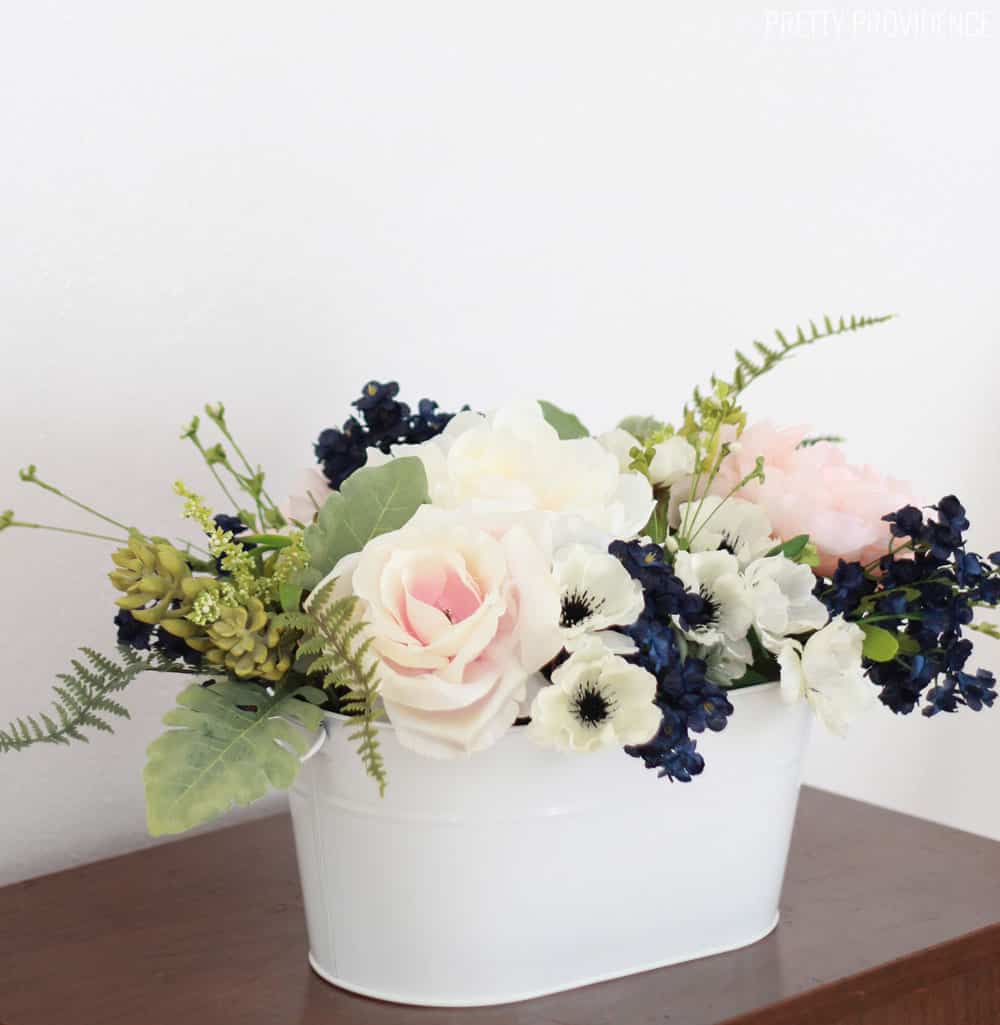 There was nothing technical about how I put it together. I started by filling the bucket with some floral foam squares, then I started adding things and played around with it til I liked how it looked.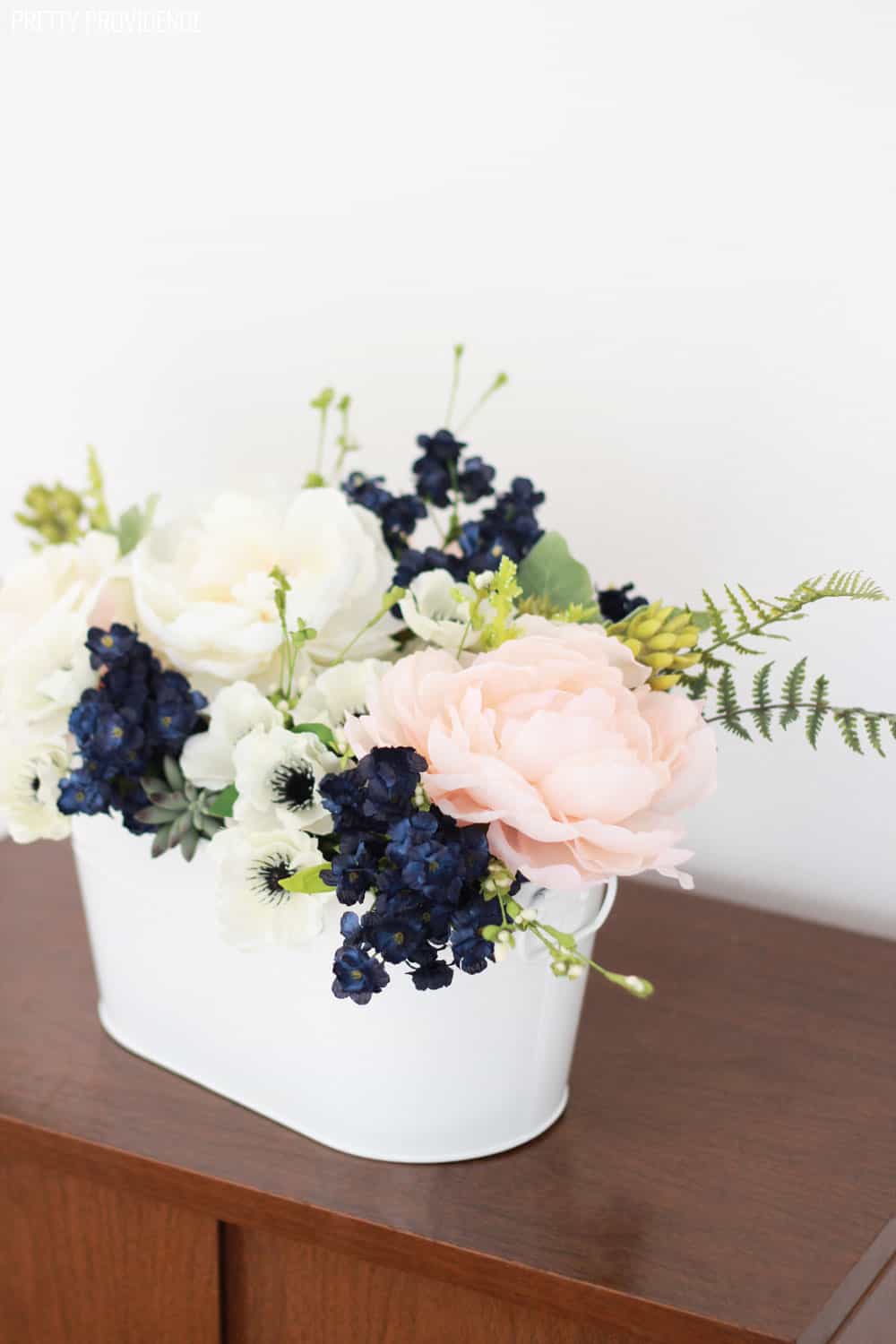 Because I do want it to be easy for you to re-create this if you want – I've linked the flowers I could find below. They were all on sale for 50% when I bought them, and I bought two small succulent arrangements, one bunch of the navy flowers, one pink peony stem and two ivory peony stems.

I hope this gets your creative juices going for Spring! I am in the mood to make a wreath with these flowers soon, too!