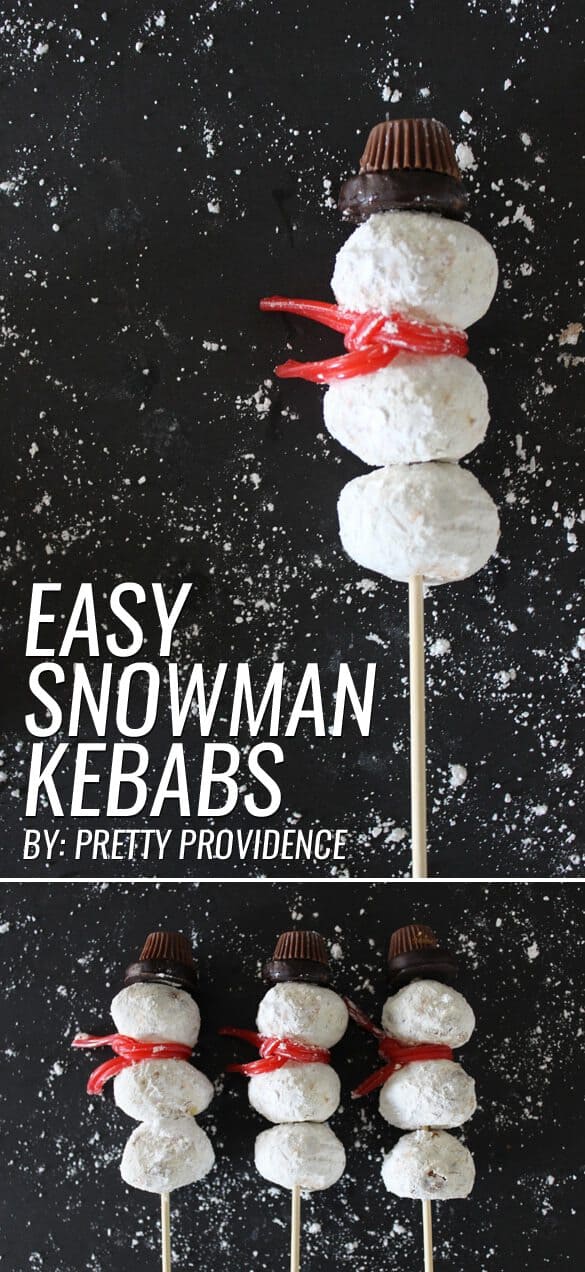 WOOO HOOO it's November!!! I can officially let my crazy, Christmas obsessed self out of hiding! My mom is a master at decorating for the holidays, and that is probably one of the reasons I have such a love for them! Anyway, my mom has somewhat of a snowman fetish, and so come November and December we had adorable little snowmen all over our house.. I guess it's only natural that I love them so much! Also, when it comes to holiday treats sometimes simple is best. It just seems to get so busy during the holidays so I love fun things I can do with my kids that are both quick and festive, and these easy snowman kebabs definitely fit the bill!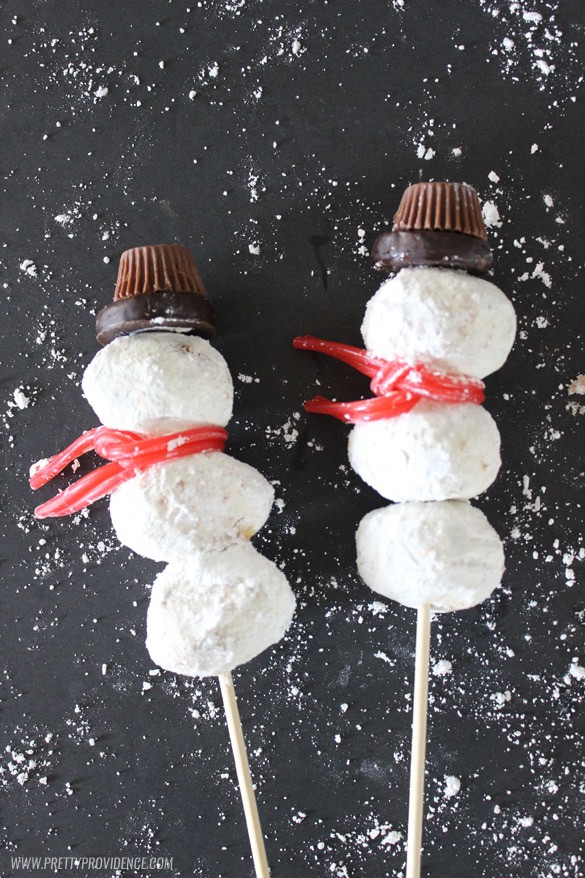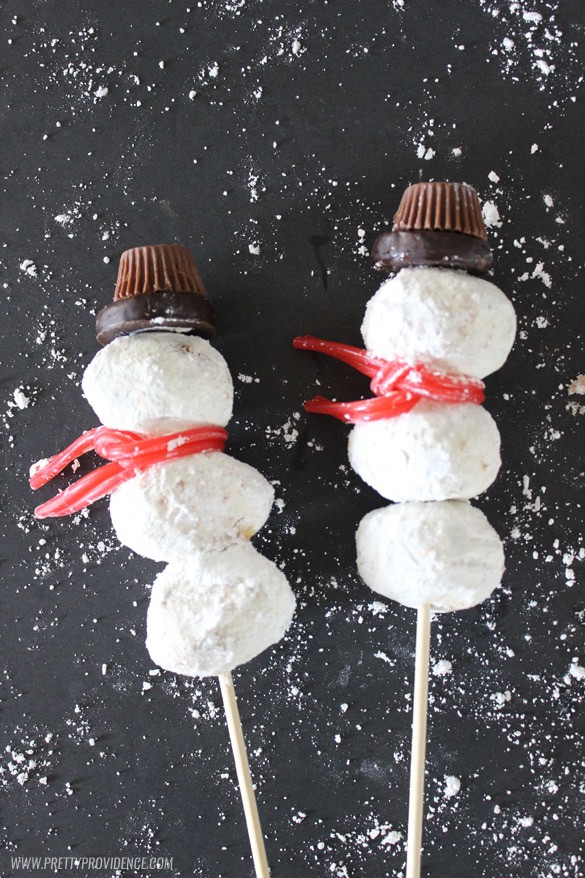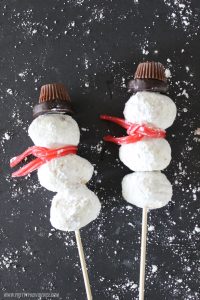 Print
Fun and Easy Snowman Kebabs!
How fun are these cute and easy snowman kebabs? Perfect for any party or gathering!
Ingredients
powdered sugar doughnut holes

mini Reeses peanut butter cups

peppermint patties

pull and peel licorice

kebab sticks
Instructions
Gently push three doughnut holes onto your kebab sticks, followed by a peppermint patty and your Reeses. Be careful to make sure your stick doesn't poke through the top of your Reeses.

Pull off a couple strands of licorice and twist them around your snowman's neck to make a scarf.

Display, eat and enjoy!
Nutrition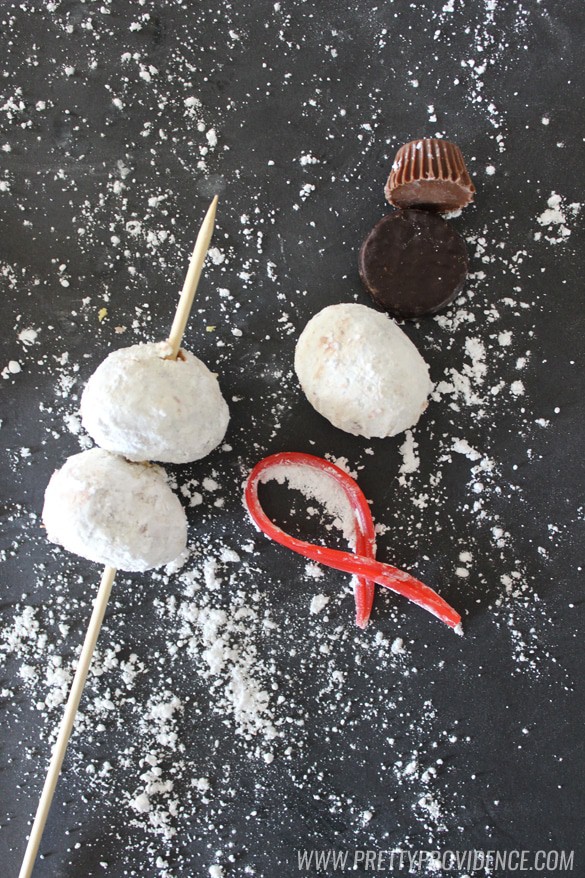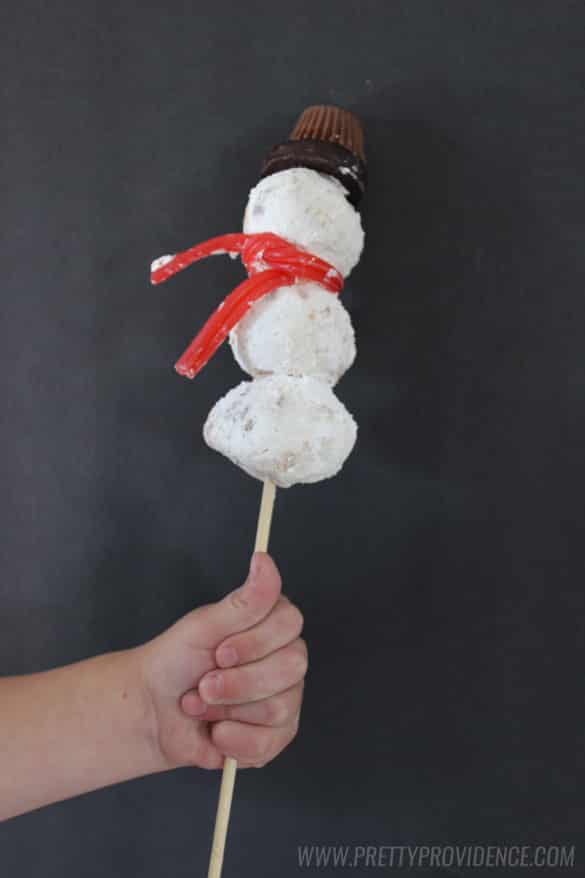 I can't even tell you how excited my little ones were to make, hold and eat their snowmen! They even named them, haha.
Our Latest Videos
And if you like, here's a little video of these cuties!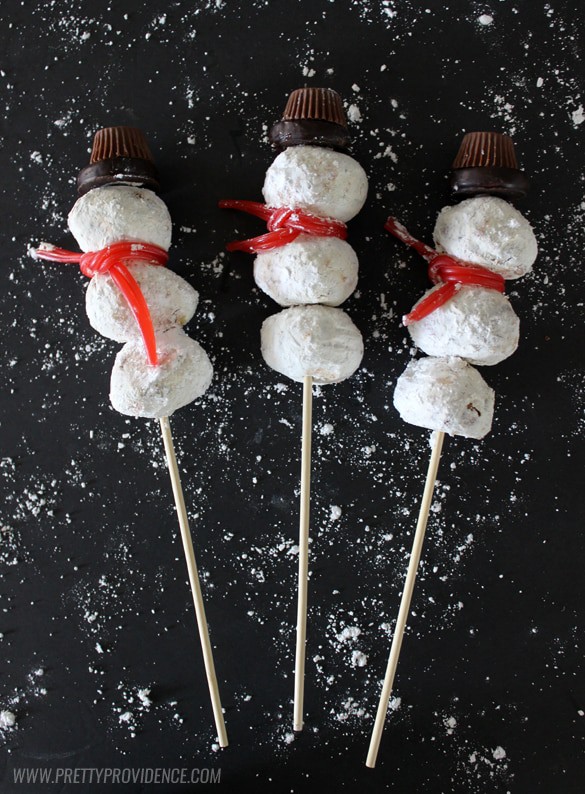 That's all there is to it! Have fun making these little buddies!
xo,



P.S. If you loved this post you will love our 31+ Easy Christmas Treats or our Christmas Cornflake Wreaths!